Record Store Day 2021
We're really excited to be gearing up for Record Store Day again, they are always such enjoyable days, even more so this year.

There are two special days planned, the first on 12th June (drop 1) and the second on 17th July (drop 2). Here we'll give you a rundown of some of the great releases we're looking forward to.

As usual for RSD each release is limited and strictly one per person, initially available in-store only on a first come first served basis, with any remaining stock then made available online afterwards. We'll be open from 8am on both days - drop 1 titles will then be available to purchase online from 6pm on the same day - drop 2 titles will be available to purchase online from 8pm Friday 23rd July.

There are no guarantees that whatever you're after will still be available later in the day, but please feel free to give us a call to check before you pop down (although we will not be able to reserve anything). And of course, we're hoping to receive all the titles that we have ordered from our suppliers but there are no guarantees. 

We will of course continue to implement all relevant health and safety recommendations with hand sanitizer, face masks and a limited number of customers in the shop at any one time.

There are so many more amazing records that we're excited about this year, check our blog to catch up on some of those recent titles. You can also browse our recent new releases, restocks + forthcoming releases too.

Keep an eye on our socials for more RSD news, both days are going to be very special indeed.

Without further ado, let's take a look at some of the great releases Record Store Day has to offer this year:


Al-Dos Band - Doing Our Thing With Pride
Kalita continue their annual tradition of unearthing holy grail records for Record Store Day with their offering this year of the Al-Dos Band's unreleased gospel soul/disco album 'Doing Our Thing With Pride'.

Magma - Simples
eatures two highly sought after 7" singles, now combined on this RSD 10". Clearly Magma are one of the most influential of all French bands. They have left a legacy of music that defies any of the standard and convenient classifications of rock, operating instead in a realm of their own creation.

Terrace Martin / Robert Glasper / 9th Wonder / Kamasi Washington - Dinner Party: Dessert
Dinner Party is the super-group of Terrace Martin, Robert Glasper, 9th Wonder, and Kamasi Washington, a collection of some of Hip-Hop's finest current producers and contributors. With 14 Grammy Nominations between the group, Dinner Party utilizes the strengths of each musician seamlessly, blending their styles to create something soulful for these trying times.


Cat Stevens - Harold & Maude OST (Orange Vinyl)
The Paramount movie Harold and Maude was in December 1971 and in the almost fifty years since its release, has become a cult classic. Part of the reason for its success is undoubtedly its soundtrack, which is comprised exclusively of songs by Cat Stevens. Newly remastered audio, courtesy of Abbey Road Studios. Dialogue / key audio snippets from the motion picture.

Miles Davis - Champions From The Complete Jack Johnson Sessions
Miles Davis had a deep love and respect for boxing, seeing deep parallels between "the sweet science" and his own relationship with music. One of Miles' favorites of his own recordings was the 1971 soundtrack to the Bill Cayton documentary about Jack Johnson and he was inspired by the political and racial subtext of the legendary boxer's saga. The release finds this music issued on vinyl (in brilliant yellow) for general release for the first time ever.

 Cabildos - Where Is The Cat? (Coloured Vinyl)
Thanks to the renewed collaboration with Leonardi Edizioni, even this incredibly rare record, impossible to find in its original version unless you're willing to pay crazy prices, is finally available to everyone's ears. Reissue on clear orange vinyl, exclusively made for Record Store Day 2021.




Freddie Gibbs & Madlib - Pinata: The 1984 Version
Originally released in 2014. Never issued with this varriant cover. This single LP edition of Piñata has been lacquered at half speed master by Metropolis Mastering in London for the highest fidelity and is housed in an 80s themed cover variant exclusively for Record Store Day 2021.

Salah Ragab & Cairo Jazz Band - Egypt Strut
Strut present the definitive edition of a classic of Egyptian jazz, Salah Ragab's seminal Cairo Jazz Band album from 1973, blending black American jazz with Egyptian folklore and Islamic tradition.

Suicide - Cheree (Coloured Vinyl)
A limited edition 10" 4 track EP on transparent 140 gram vinyl, featuring "Cheree," "I Remember," "Cheree (Remix)" and "Keep Your Dreams" (an early version of "Dream Baby Dream"). Brand new artwork designed by Philip Marshall, including photography by Adrian Boot.




Steve Reid Ensemble (featuring Kieran Hebden) - Spirit Walk (Coloured Vinyl)
This album is released as a special one-off exclusive blue double vinyl edition for Record Store Day 2021. Out of print for nearly 15 years, this album was recorded at the start of the long-relationship between Kieran Hebden and drummer extraordinaire Steve Reid.

Primal Scream - Dixie Narco EP
A hidden – but much loved – gem from the band's early 90s output, the Dixie-Narco EP was released in 1992. Recorded at Ardent Studios, Memphis, it marked a continuation of the experimentation explored on the preceding Screamadelica album, taking in acid house, country blues and a rare Dennis Wilson cover across its four tracks.

Fela Kuti - Open & Close (Coloured Vinyl)
The 50th anniversary edition of Fela Kuti's classic "Open & Close" features remastered audio on red and yellow butterfly effect vinyl and a return to the original gatefold jacket! Limited edition of 8000 for the world.




Dirty Three - Ocean Songs : Deluxe Boxset (Coloured Vinyl)
In March 1998 Australian trio The Dirty Three released their now iconic album 'Ocean Songs'. In 2005 the band would be joined onstage by Nick Cave to play the album in its entirety at ATP festival in New York, a show that since has developed into near mythic status. In 2021, both of these recordings will be made available in a deluxe boxset as part of Record Store Day.

The Gun Club - Ruby Sessions
From the first sessions of the original Gun Club, never released alternate tracks originally recorded for their debut album Fire of Love produced by Chris D. The 7" features Fire of Love and Bad Indian.

IWDG - In A Lonely Place
Any follower of Andrew Weatherall (a particularly fervent and erudite tribe) will be familiar with 'The Sons of Slough.' Comprising Andrew's brother Ian and Duncan Gray, they have produced music together for twenty years and throughout Andrew has been an avid supporter playing their records at his shows, helping Duncan set up his Tici Taci label and generally being a good friend.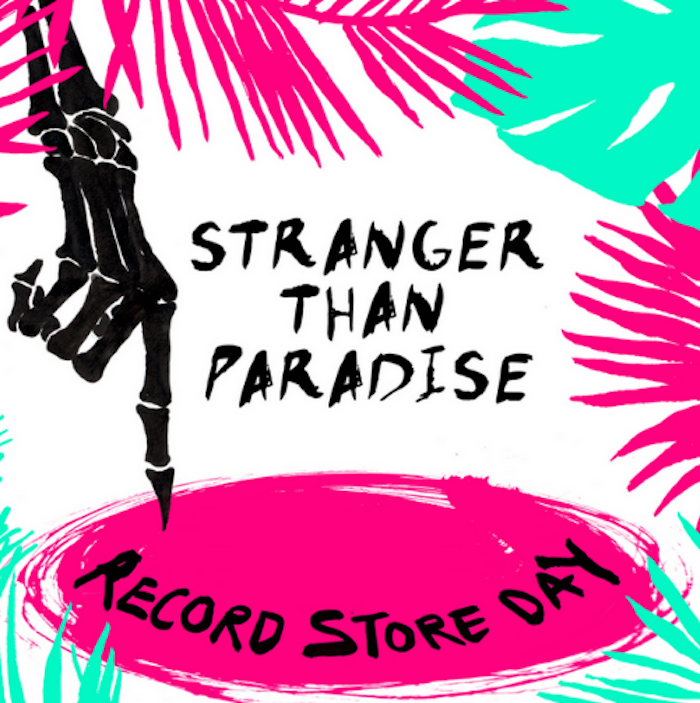 Check all our Record Store Day titles here