Oh Sees - Face Stabber (Coloured Vinyl)
Super limited red in clear vinyl edition via Castle Face Records.
Face Stabber comes in at a whopping seventeen tracks deep - ranging from minute long interludes to huge sprawling jams like Scutum and Scorpius and Henchlock. Album opener The Daily Heavy will send every dog in the neighbourhood wild with it's squeaky toy intro while Gholuharks back to Dwyer's Coachwhips fury. This really is Oh Sees at the top of their game, all guns blaring and a total sonic whirlwind.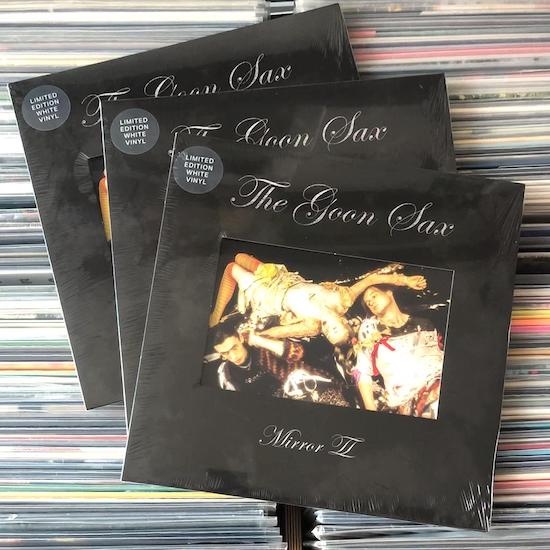 The Goon Sax - Mirror II (Coloured Vinyl)
Indie exclusive white vinyl edition via Matador Records.
Mirror II is intense, the sum of everything that has always made The Goon Sax great: robust sprechgesang, raw lyrical candor, ascending guitar pop structures that would make the most storied jangle bands blush, elevated into their newfound narrative verisimilitude and expanded sonic experimentations.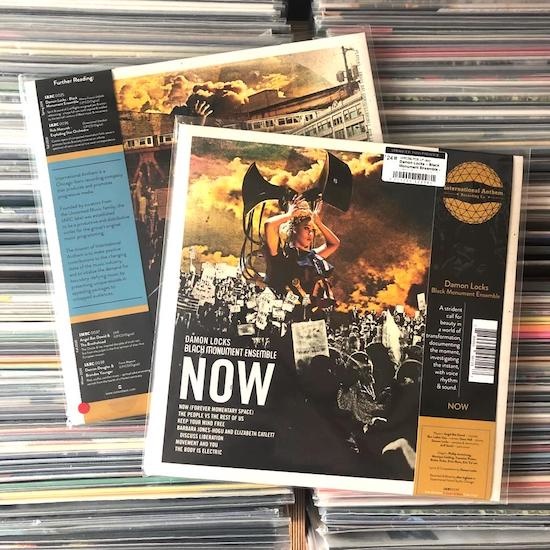 Damon Locks Black Monument Ensemble - NOW (Coloured Vinyl)
Indies Exclusive Crimson & Black coloured vinyl via International Anthem
Locks & BME's new album NOW was created in the final throes of Summer 2020, following months of pandemic-induced fear & isolation, the explosion of social unrest, struggle & violence in the streets, and as the certain presence of a new reality had fully settled in.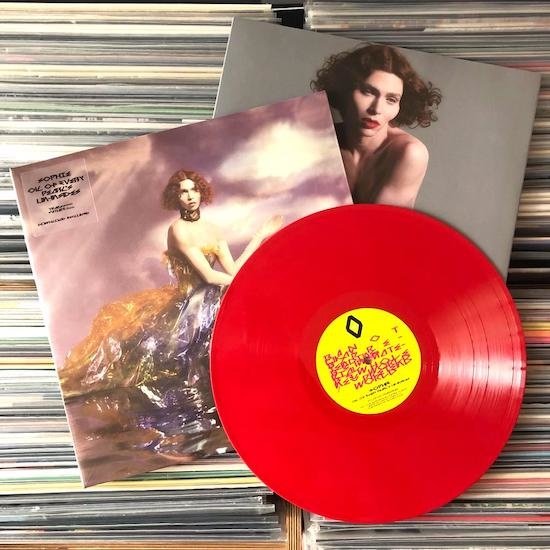 Sophie - Oil Of Every Pearl's Un-Insides (Coloured Vinyl)
Restock of Sophie's debut album Oil Of Every Pearl's Un-Insides was released via Transgressive Records. The album was the next step in Sophie's incredible and unorthodox career before she sadly passed away, following the Product EP and is a bold artistic statement that established Sophie as a pioneer of a new pop sound.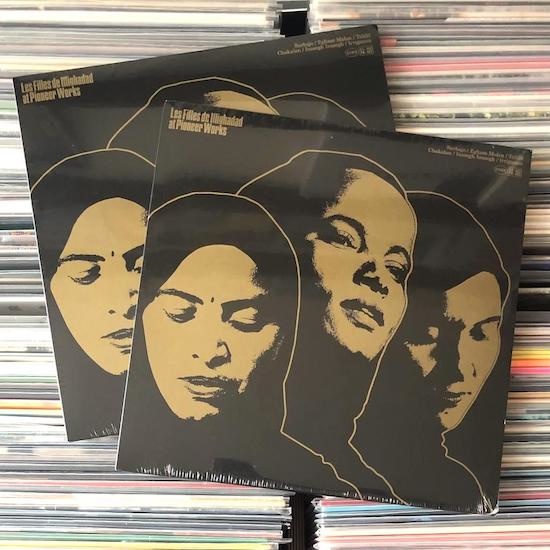 Les Filles De Illighadad - At Pioneer Works
At Pioneer Works is the highly anticipated new album by Tuareg Avant-rock group Les Filles de Illighadad. Recorded in Brooklyn at the tail end of a two-year-long world tour, At Pioneer Works finds Les Filles at the height of their powers, creating a sound that transcends all known genres. This is a heavy and meditative set of music from one of the world's most exciting bands. Thanks to Sahel Sounds.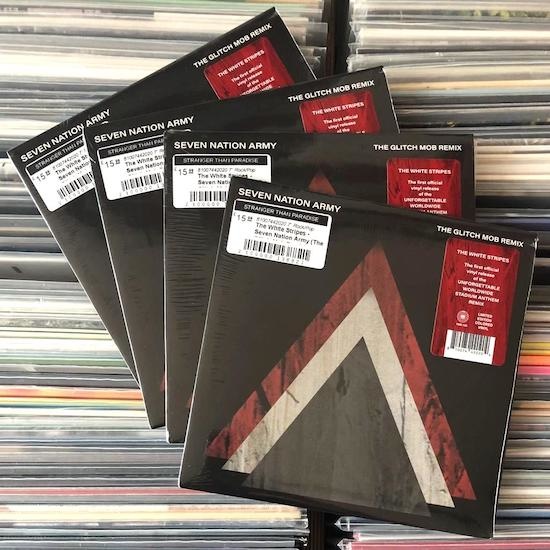 The White Stripes - Seven Nation Army (The Glitch Mob Remix)
In 2011, The Glitch Mob created an unofficial remix of "Seven Nation Army" which has amassed unground acclaim including an unforgettable feature in the record-shattering trailer for Battlefield V in 2018. Ten years after its unofficial release, The Glitch Mob's acclaimed remix of The White Stripes global anthem "Seven Nation Army" will finally be available on 7-inch vinyl via Third Man Records.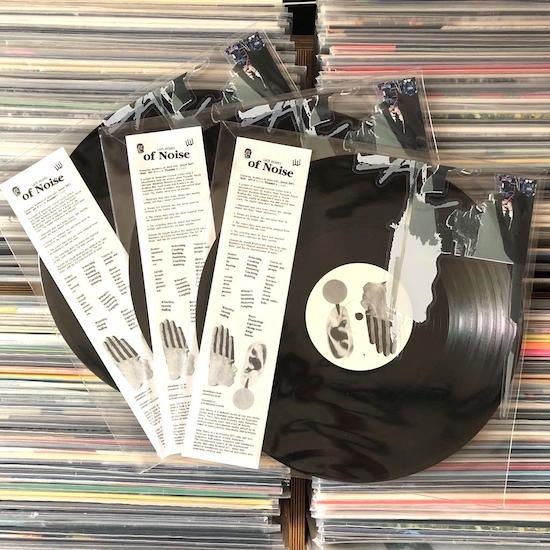 Various - Slow Dance presents Late Works: Of Noise
Slow Dance Records are excited to announce the limited edition Vinyl release of 'Late Works: of Noise'! The eclectic compilation features musicians from black midi, 404 Guild, Goat Girl, Sorry, Powerplant & Curl Recordings. For the album, six hand-picked groups of musicians improvised songs with original instruments sculpted by artists. The groups had six hours each to record their tracks, with the whole album being recorded over the course of a week.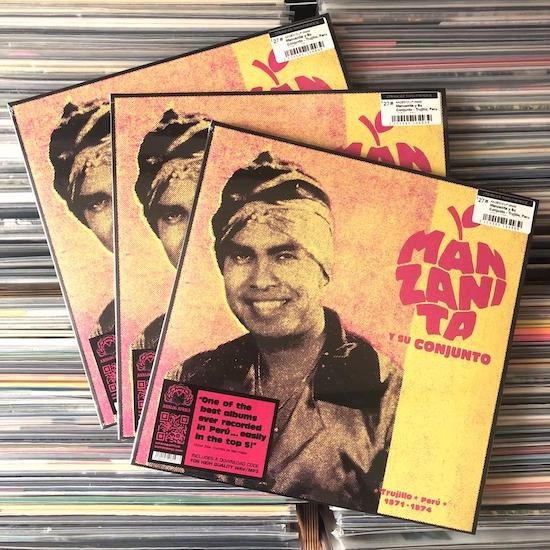 Manzanita y Su Conjunto - Trujillo, Peru 1971 - 1974
Following their 70s Peruvian cumbia compilation by Ranil last year, Analog Africa return to Latin America to highlight the work of one of Peru's undisputed masters of the electric guitar: Manzanita. Manzanita's unique guitar lines rest on a confident guaracha foundation that shifts gears effortlessly. The limited edition vinyl release Trujillo, Perú 1971 - 1974 by Manzanita y Su Conjunto contains 14 mostly instrumental compositions of electrifying Peruvian cumbia and guaracha.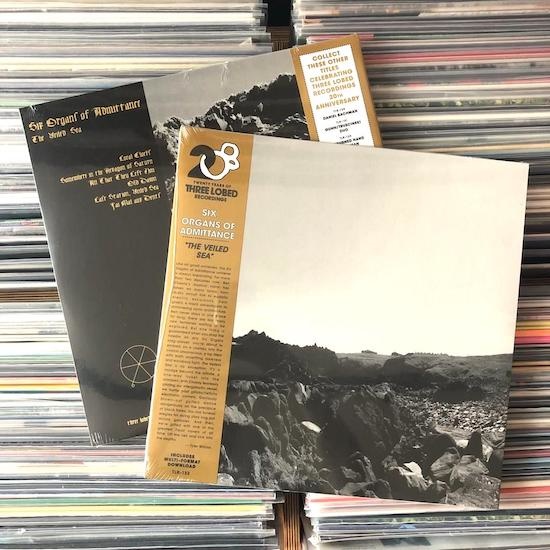 Six Organs Of Admittance - The Veiled Sea
The Veiled Sea" is easily one the most viscerally satisfying records in the Six Organs of Admittance discography. As always, Chasny finds the invisible threads between incongruous sound worlds. Here it's American (electric) guitar heroics and galactic postpunk, Popol Vuh-ish pastoralism and heavy psych. Super limited press via Three Lobed Recordings.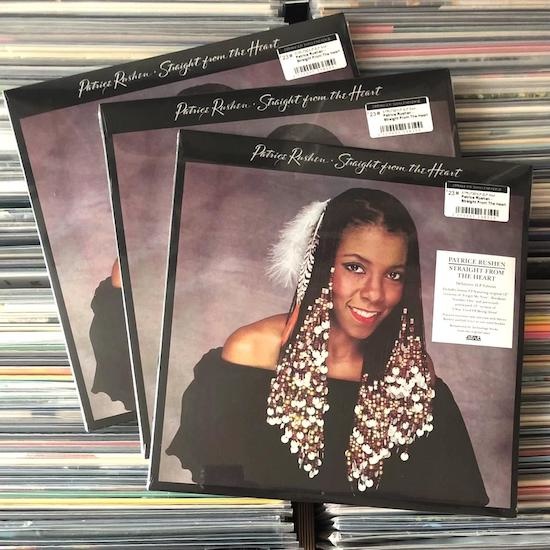 Patrice Rushen - Straight From The Heart
Strut present the definitive edition of Patrice Rushen's landmark album from 1982, 'Straight From The Heart'. Recorded during Elektra's drive for 'sophisticated dance music' as many jazz artists created their own arrangements of disco and boogie, the sessions marked a progression for Patrice as she began exploring sonics as much as songwriting.



__________



NEW RELEASES BY GENRE


Rock / Pop / Alternative
Drug Store Romeos - The World Within Our Bedrooms
Drug Store Romeos - The World Within Our Bedrooms (Coloured Vinyl)
The Goon Sax - Mirror II
The Goon Sax - Mirror II (Coloured Vinyl)
Aldous Harding - Old Peel
Oh Sees - Face Stabber (Coloured Vinyl)
Saint Jude - Bodies Of Water
Sennen - Widows (Expanded Edition)
Trees Speak - Ohms (Coloured Vinyl)
Trees Speak - Shadow Forms (Coloured Vinyl)
Uma - The Moth & The Dove
Sharon Van Etten - Let Go / Some Things Last A Long Time ( Coloured Vinyl)
Various - Slow Dance presents Late Works: Of Noise

Electronic
Afrobuddha - Obame / Zone
Force Dimension - Feel The Tension
Hot Chip - Coming On Strong
Koreless - Agor
Sophie - Oil Of Every Pearl's Un-Insides (Coloured Vinyl)

Soul / Reggae
Ann Peebles - Straight From The Heart
Prince Buster - Dance Cleopatra Dance
Patrice Rushen - Straight From The Heart

Jazz
Bill Evans - From Left To Right (Coloured Vinyl)
Jaubi - Nafs at Peace
Steve Lacy - The Straight Horn of Steve Lacy
Damon Locks Black Monument Ensemble - NOW
Damon Locks Black Monument Ensemble - NOW (Coloured Vinyl)

African
Les Filles De Illighadad - At Pioneer Works
Les Filles De Illighadad - At Pioneer Works (Coloured Vinyl)

World
Manzanita y Su Conjunto - Trujillo, Peru 1971 - 1974

Folk
Six Organs Of Admittance - The Veiled Sea

Avant Garde
Hal Blaine - Psychedelic Percussion
Ryuichi Sakamoto & David Toop - Garden of Shadows and Light

Post Punk
The Durutti Column - Another Setting (Coloured Vinyl)
Grauzone - Limited 40 Years Anniversary Box Set

Psych / Prog
Ithaca - A Game For All Who Know
King Gizzard & The Lizard Wizard - Live In Brussels '19
King Gizzard & The Lizard Wizard - Teenage Gizzard (Coloured Vinyl)
Spiritualized - Pure Phase (Coloured Vinyl)
Tokedashita Garasu Bako - Tokedashita Garasu Bako

Metal
Death - Human (Splatter Vinyl)
Death - Individual Thought Patterns (Splatter Vinyl)
Death - Leprosy (Splatter Vinyl)
Death - Scream Bloody Gore (Splatter Vinyl)
Death - Spiritual Healing (Splatter Vinyl)


___________



RESTOCKS


Lots of exciting restocks back in for the weekend.
Check our full selection here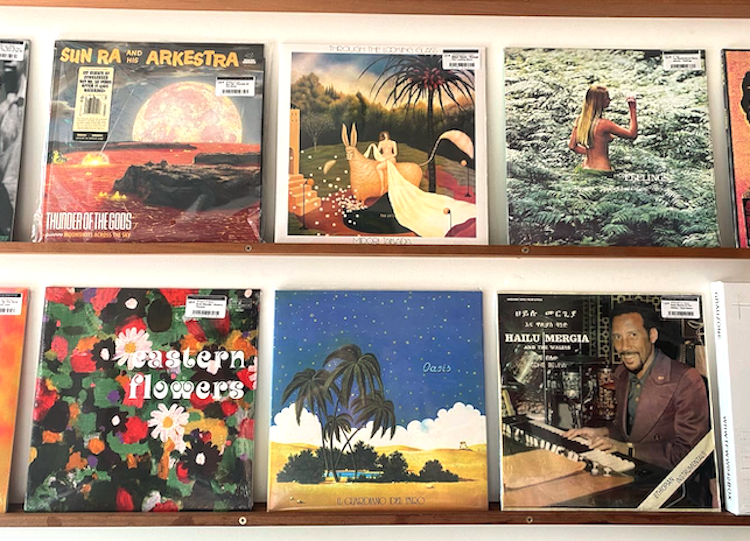 Sun Ra - Thunder Of The Gods
Midori Takada - Through The Looking Glass
Jay Richford and Gary Stevan - Feelings
Sven Wunder - Eastern Flowers
Il Guardiano Del Faro - Oasis
 Hailu Mergia & The Walias - Tche Belew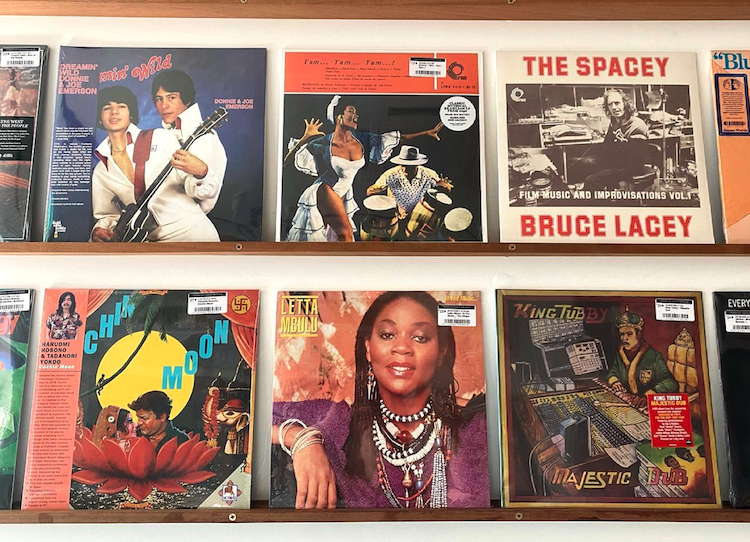 Donnie & Joe Emerson - Dreamin' Wild
Various - Tam... Tam... Tam...!
The Spacey Bruce Lacey - Film Music and Improvisations Volume One
Haruomi Hosono - Cochin Moon
Letta Mbulu - In The Music… The Village Never Ends
King Tubby - Majestic Dub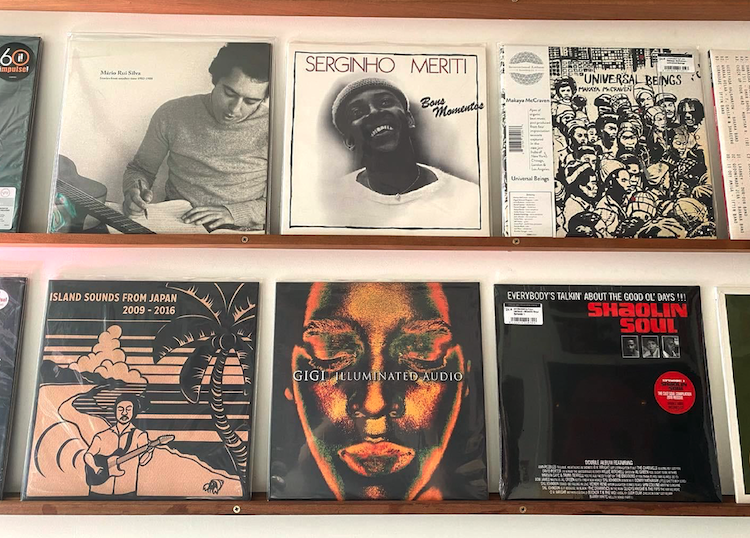 Mario Rui Silva - Stories From Another Time 1982-1988
Serginho Meriti - Bons Momentos
Makaya McCraven - Universal Beings
Various - Island Sounds From Japan 2009-2016
Gigi - Illuminated Audio
Various - Shaolin Soul Episode 4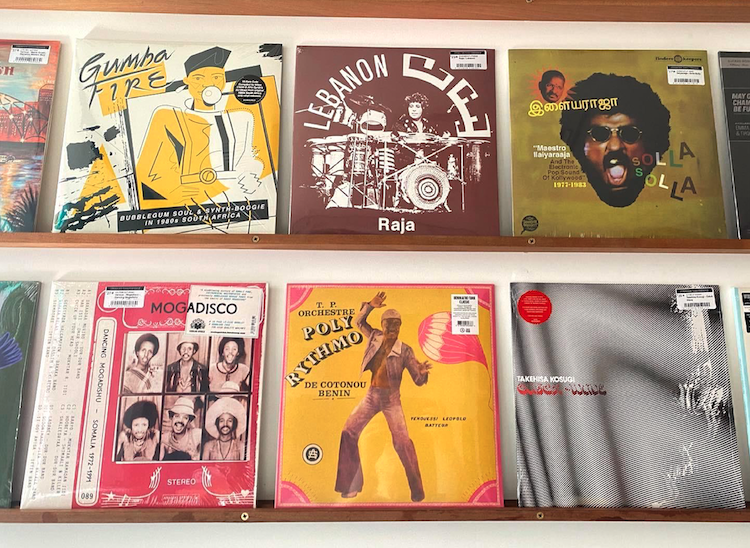 Various - Gumba Fire
Raja - Lebanon
Ilaiyaraaja - Solla Solla
Various - Mogadisco - Dancing Mogadishu (Somalia 1972 - 1991)
T.P Orchestre Poly Rythmo De Cotonou – Benin - Vol. 4: Yehouessi Leopold Batteur
Takehisa Kosugi - Catch Wave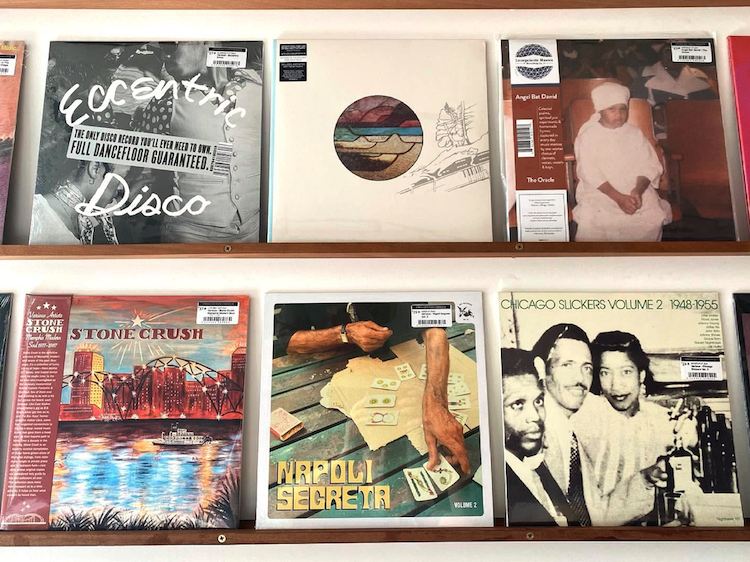 Various - Eccentric Disco
Beverly Glenn-Copeland - Keyboard Fantasies\
Angel Bat Dawid - The Oracle
Various - Stone Crush: Memphis Modern Soul 1977-1987
Various - Napoli Segreta Vol​.​ 2
Various - Chicago Slickers Vol. 2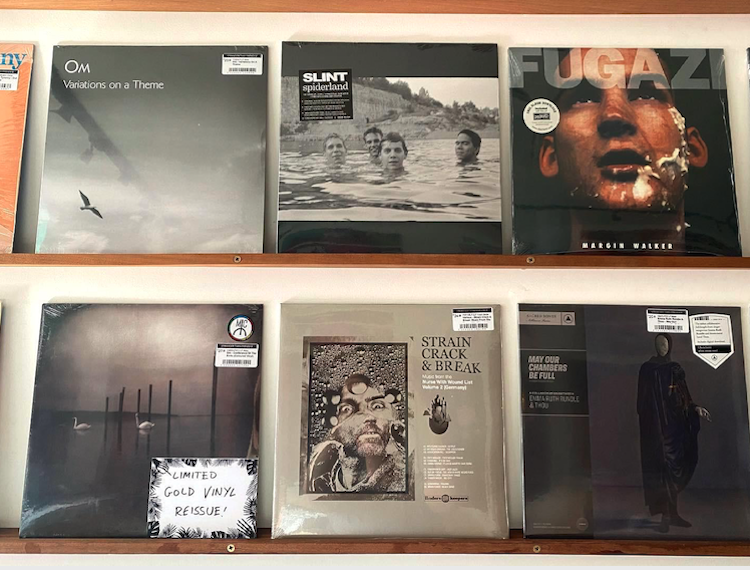 Om - Variations On A Theme
Slint - Spiderland (Deluxe)
Fugazi - Margin Walker
Om - Conference Of The Birds (Coloured Vinyl)
Various - Strain Crack & Break: Music From The Nurse With Wound List Volume Two (Germany) Emma Ruth Rundle & Thou - May Our Chambers Be Full (White Smoke Vinyl)


______________


PRE-ORDERS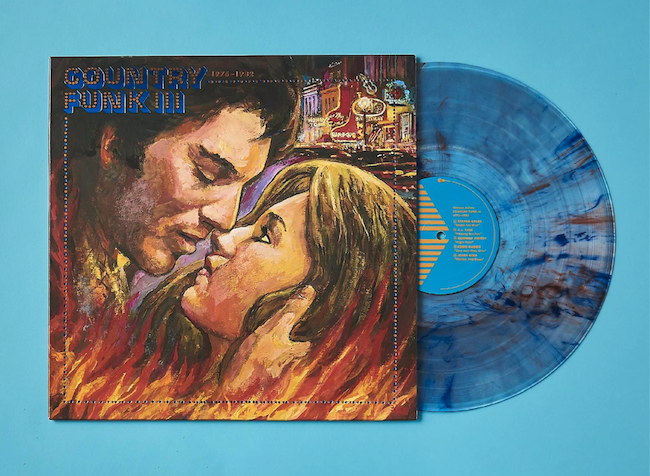 Various - Country Funk Volume III - 1975-1982 (Coloured Vinyl)
Clear With Red/Blue Swirl vinyl via Light In The Attic
The horse still bucks, the band still funks, and well…the fire still burns.
That's right—Country Funk is back.
With Country Funk Volume III1975-1982 (LITA194) we're here to say there's more funk left in the trunk yet. This time around, the jeans are tighter, the hair is bigger and the disco ball spins along to a country-synth beat.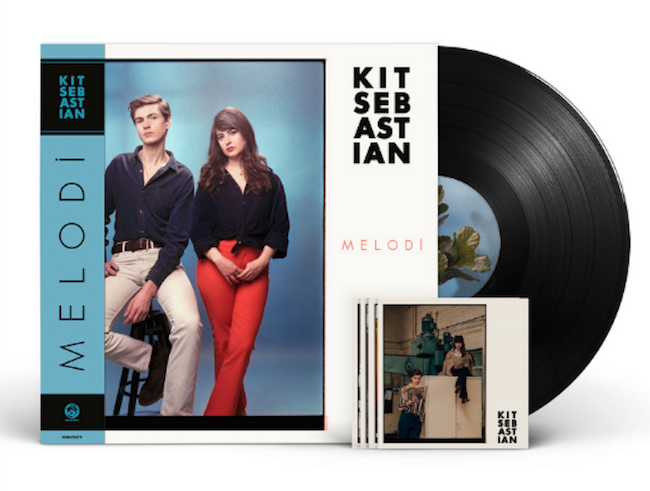 Kit Sebastian - Melodi
Limited Edition LP Indie version including 4 x artcards, obi strip, hand-numbered (500 worldwide) via Mr Bongo
'Melodi' is the second album from captivating duo Kit Sebastian.
Not to be content replicating the same album, sonically the feel of 'Melodi' is a maturation. It is more diverse and provides glimpses into many different worlds from the Italian Riviera to the mountains of the Caucasus, the beaches of Bahia to the city streets of Istanbul and Paris. This joyous merging of soundscapes evokes a borderless planet with music as an international language, belonging everywhere and nowhere.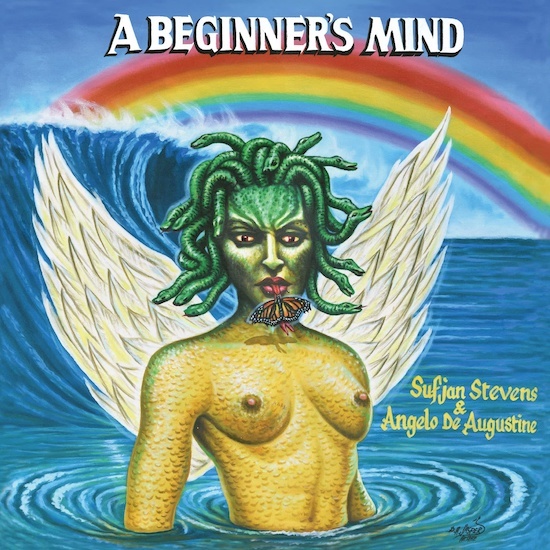 Sufjan Stevens & Angelo De Augustine - A Beginner's Mind (Coloured Vinyl)
Indies Exclusive Solid Green vinyl via Asthmatic Kitty Records
A Beginner's Mind began when the two musicians and Asthmatic Kitty labelmates decamped to a friend's cabin in upstate New York for a monthlong songwriting sabbatical. Watching a movie to unwind after each day's work, they soon found their songs reflecting the films and began investigating this connection in earnest.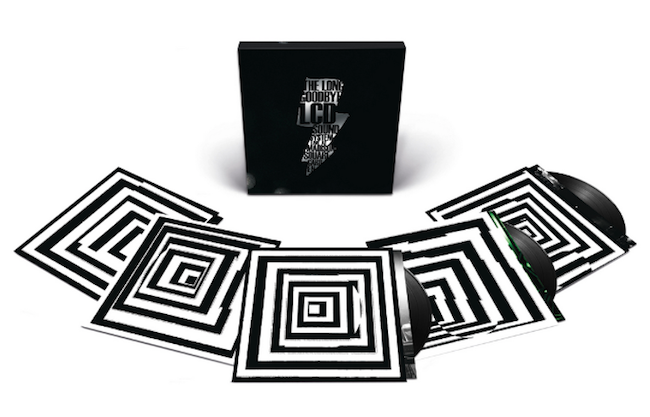 LCD Soundsystem - The Long Goodbye
The 10th anniversary of a milestone in the history of LCD Soundsystem will arrive August 6, when DFA Records partners with Parlophone / Warner Music to celebrate The Long Goodbye: LCD Soundsystem Live At Madison Square Garden; a 5-LP vinyl unabridged recording of LCD Soundsystem's near four-hour April 2, 2011 show at New York's Madison Square Garden.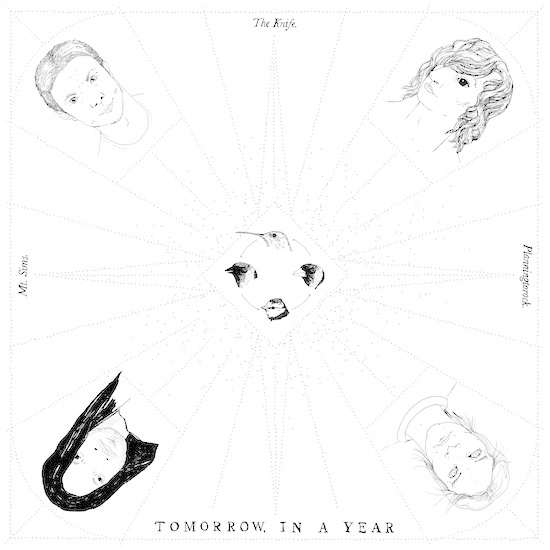 The Knife & Planningtorock & Mount Sims - Tomorrow, In A Year
The Knife continues its 20th anniversary celebration as the duo of Karin and Olof Dreijer announces the first-ever vinyl pressing of their work Tomorrow, In A Year. The 180-gram double vinyl edition will be released August 20.
In 2009, The Knife was commissioned by the Danish performance group Hotel Pro Forma to provide music for an opera set to mark the 150th anniversary of Charles Darwin's On the Origin of Species. Joining Karin and Olof as collaborators were Mt. Sims and Planningtorock. The studio recorded versions of the compositions were released as Tomorrow, In A Year in 2010 by Rabid Records.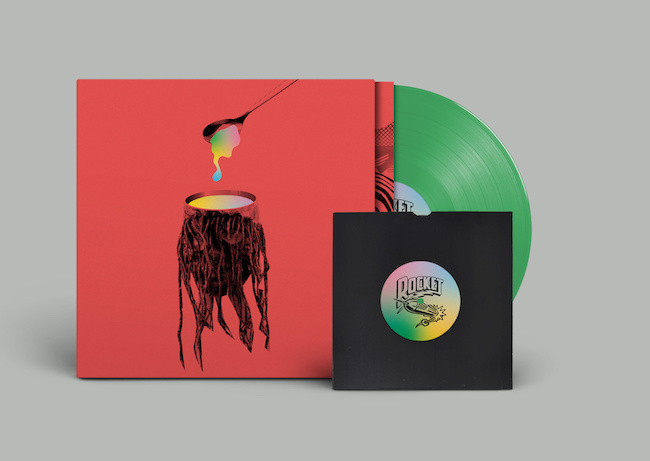 Goat – Headsoup (Coloured Vinyl)
Limited Clear Green Vinyl with bonus 7" via Rocket Recordings
'Headsoup' is a new compilation that deepens the legend of mysterious Swedish psych collective Goat even further. Collecting rarities from across band's celebrated career, including standalone singles, B-sides, digital edits and two enormous brand new tracks, it's a globetrotting acid trip of a record that's even bigger in its scope than their acclaimed studio LPs.


Here's our full list of pre-orders


_____________
You can also scan this code, or click here for our weekly new releases playlist on Spotify. Updated every Friday!