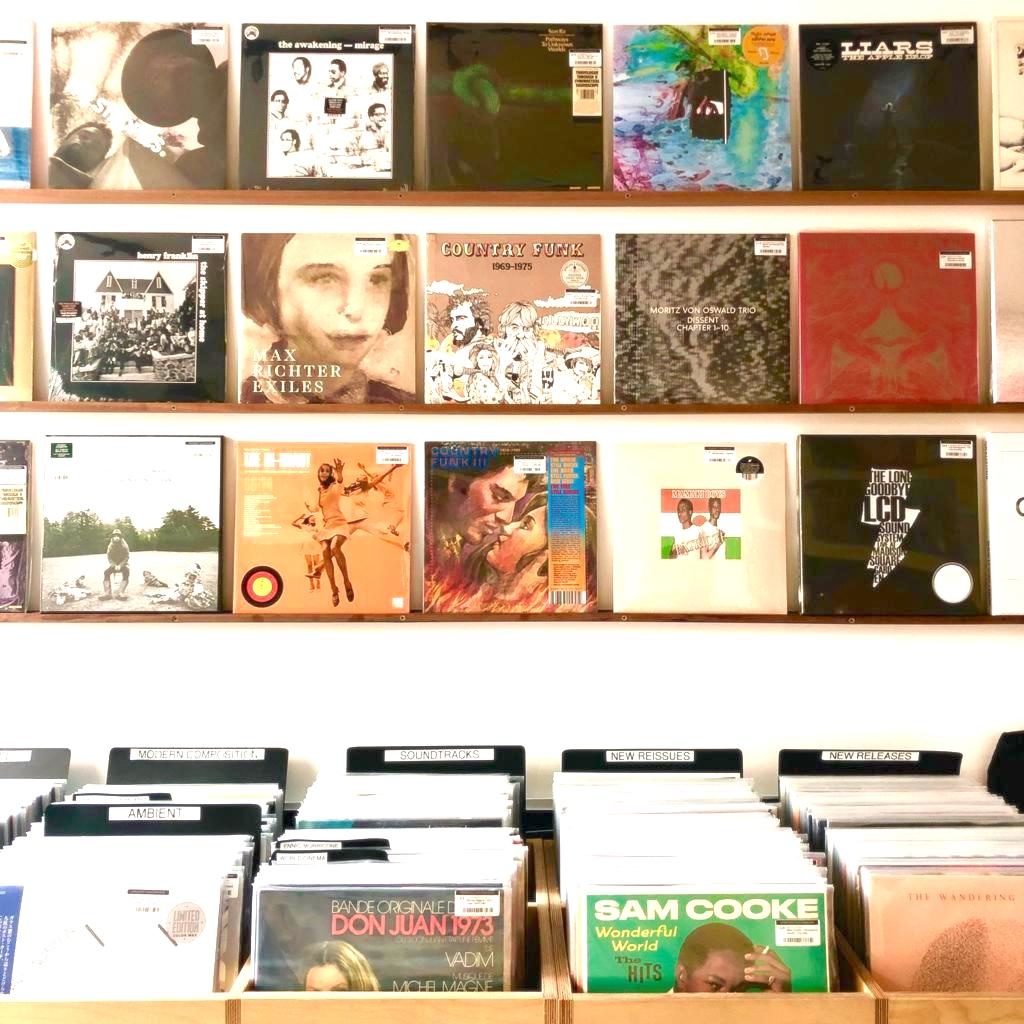 We're excited to confirm that after the success of last year's Love Record Stores day, we will be participating once again next month. Happily, this year we'll be celebrating instore as opposed to online. A wide range of labels have participated and there are lots of amazing limited exclusives too - check our list here.

Once again there will be a 24 hour online celebration + lots of special in store happenings too!

Majority of the titles will be available to purchase in store from 10am, 4th Sept. Remaining titles will be available to order online at 9pm, 4th Sept. Keep an eye on our socials for further news.
Various - Country Funk Volume III - 1975-1982 (Coloured Vinyl)
Clear With Red / Blue Swirl vinyl via Light In The Attic.
With Country Funk Volume III 1975-1982, Light In The Attic say there's more funk left in the trunk yet. This time around, the jeans are tighter, the hair is bigger and the disco ball spins along to a country-synth beat.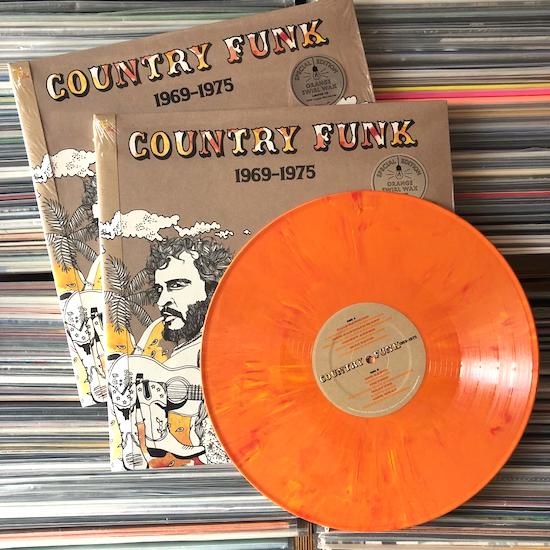 Various - Country Funk (Coloured Vinyl)
Limited repress!
All tracks newly re-mastered.
Features rare cuts by Bob Darin, Gray Fox, Dennis The Fox, Cherokee, Gritz and more. 2xLP on Orange Swirl wax, housed in a gatefold jacket with liner notes insert, along with Jess Rotter's illustrations.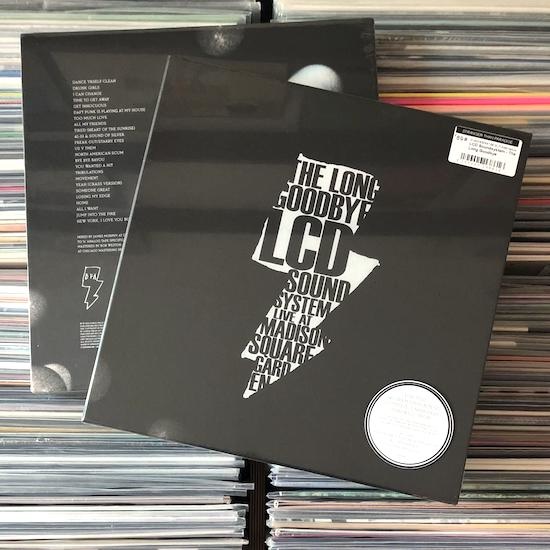 LCD Soundsystem - The Long Goodbye
The 10th anniversary of a milestone in the history of LCD Soundsystem will arrive August 6, when DFA Records partners with Parlophone / Warner Music to celebrate The Long Goodbye: LCD Soundsystem Live At Madison Square Garden; a 5-LP vinyl unabridged recording of LCD Soundsystem's near four-hour April 2, 2011 show at New York's Madison Square Garden.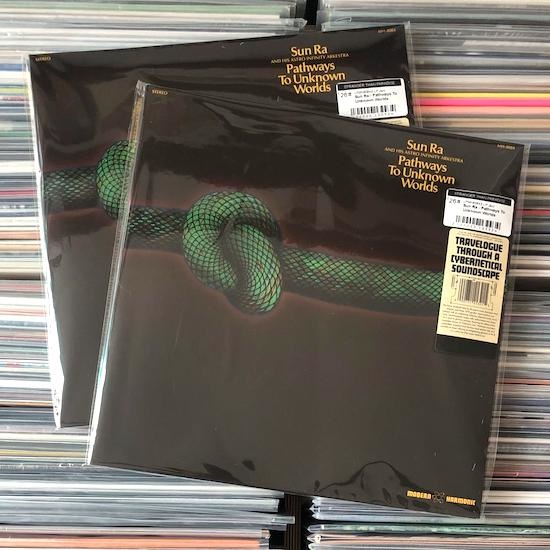 Sun Ra - Pathways To Unknown Worlds
Indies Exclusive via Modern harmonic. 'Pathways To Unknown Worlds' came out originally in 1975, credited to Sun Ra & His Astro Infinity Arkestra and released during Sun Ra's brief spell with ABC/Impulse!. Rendering a distinctly sour vision for the future - in opposition to his usually utopian outlook - this edition features a near-six-minute unheard intro to side two opener 'Extension Out'.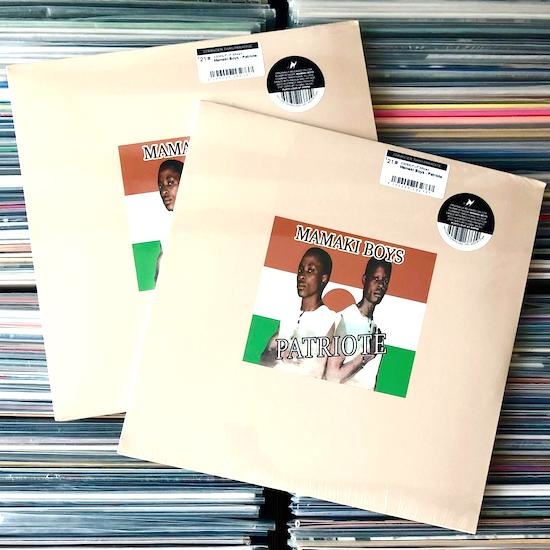 Traditional village music transformed into fiery and frenetic underground Hip Hop. Emerging from the digital cultural renaissance of the early 2000s, where DIY studios sprung up throughout West Africa, Patriote is a shining example of localized global music. Hypnotic and driving rhythms built from sampled percussion and chopped-up instruments combine with syncopated staccato "ragga" inspired flow into infectious hammering tracks that sound like nothing before. Released via Sahel Sounds.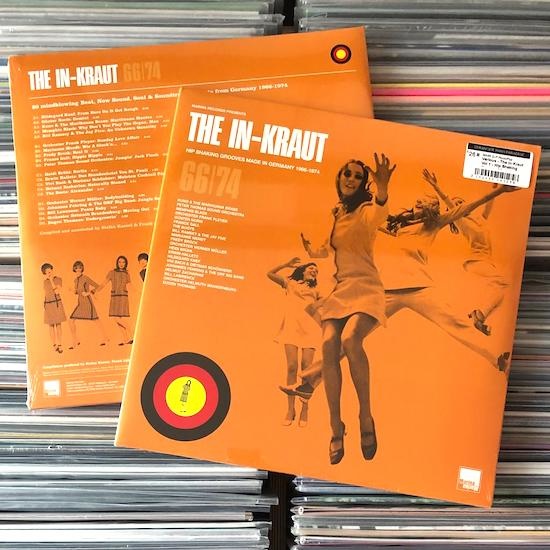 Various - The In Kraut Vol 1 - Hip Shaking Grooves Made In Germany 1966-1974
Limited Repress. Marina Records proudly presents The In-Kraut – twenty handpicked soul, beat, now sound, mod and soundtrack gems from Germany – all recorded between 1966 and 1974.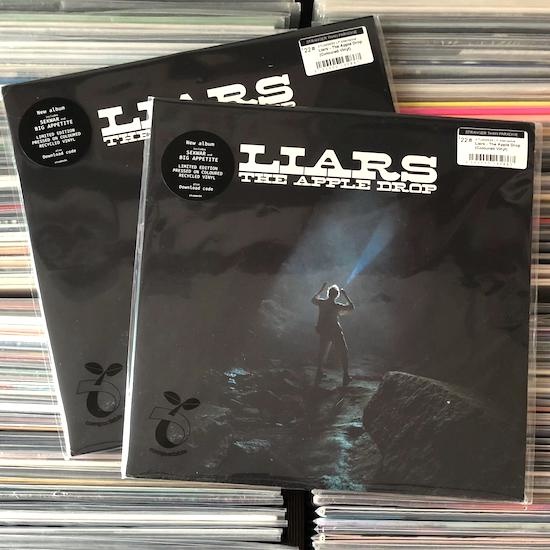 Liars - The Apple Drop (Coloured Vinyl)
Limited Edition Pressed on Coloured Recycled Vinyl via Mute Records.
The Apple Drop is the 10th studio album from Liars. Recorded in Australia with avant-garde jazz drummer Laurence Pike and multi-instrumentalist Cameron Deyell, mixing their raw, organic live instrumentation with Angus's solo tinkering at the computer, resulting in an album that blurs boundaries between the archetypal band structure and experimental electronics.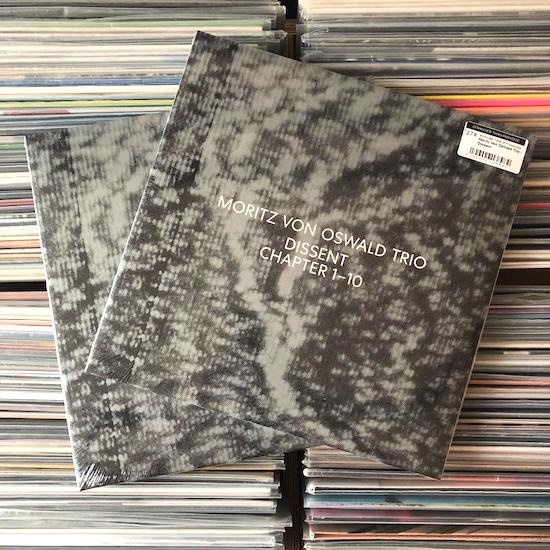 Moritz Von Oswald Trio - Dissent
Moritz von Oswald Trio returns with Dissent, a striking new album that explores the scope of jazz and dance music within abstracted electronic music. It follows the Sounding Lines LP from 2015 with a further explorative and daring sound, which dives through broad ambiences, uptempo dance and jazz sensibilities.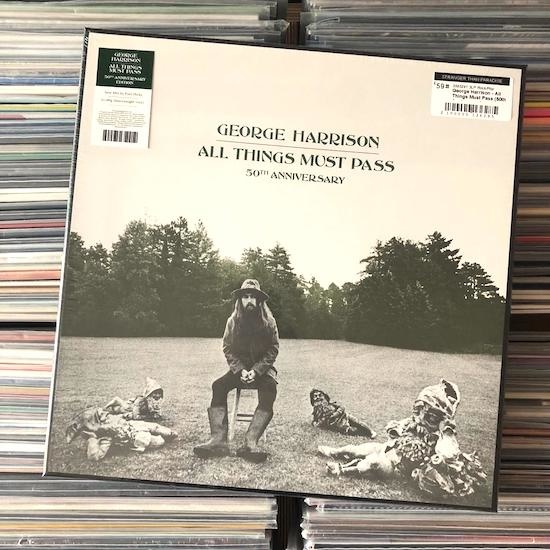 George Harrison - All Things Must Pass (50th Anniversary)
In celebration of the 50th Anniversary, George Harrison's, All Things Must Pass, is being celebrated with a suite of new releases highlighted by a stunning new mix of the classic album by Grammy Award-winning mixer/engineer Paul Hicks, overseen by executive producer Dhani Harrison.The 3LP's (180g) are contained in a slim box, including a poster and an 8-page insert with photos and notes from Dhani Harrison and Paul Hicks on remixing the album.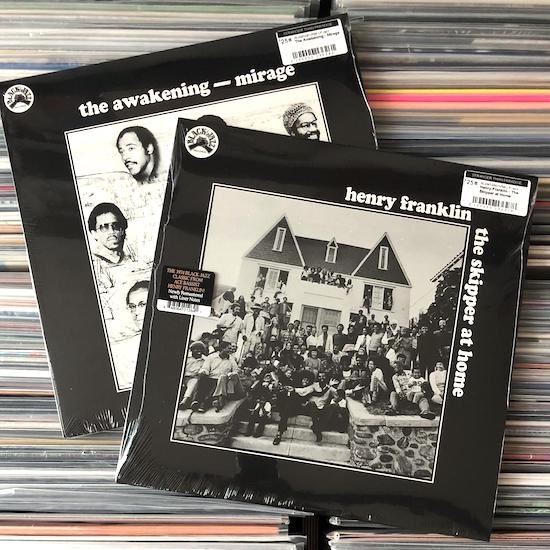 Henry Franklin - The Skipper at Home
The Skipper at Home has never been reissued on vinyl outside of Japan, and it's never sounded better thanks to Mike Milchner's remastering. Pat Thomas' liner notes complete the package. A beautiful record.

The Awakening - Mirage
This Real Gone Music release represents the first time Mirage has been reissued on LP; it comes newly remastered (by Mike Milchner at Sonic Vision) and with new liner notes by Pat Thomas. A record to discover, savor, and treasure.

_________


NEW RELEASES BY GENRE


Rock / Pop / Alternative
Alex Chilton - Like Flies On Sherbert (Coloured Vinyl)
George Harrison - All Things Must Pass (50th Anniversary)
The KVB - Minus One
LCD Soundsystem - The Long Goodbye
Liars - The Apple Drop (Coloured Vinyl)
Willy Mason - Already Dead (Dinked Edition)
Geoffrey O'Connor - For As Long As I Can Remember
Various - The In Kraut Vol 1 - Hip Shaking Grooves Made In Germany 1966-1974

Electronic
Moritz Von Oswald Trio - Dissent

Soul / Disco
Benny The Butcher and 38 Spesh - Cocaine Cowboys 1
Benny The Butcher and 38 Spesh - Cocaine Cowboys 2
Black Sheep - A Wolf In Sheep's Clothing
The Steoples - Wide Through The Eyes Of No One

Jazz
The Awakening - Mirage
Henry Franklin - The Skipper at Home
The Lloyd McNeill Quartet - Washington Suite (Coloured Vinyl)
Sun Ra - Pathways To Unknown Worlds

African
Mamaki Boys - Patriote

Modern Composition
Max Richter - Exiles

Country
Various - Country Funk (Coloured Vinyl)
Various - Country Funk Volume III - 1975-1982
Various - Country Funk Volume III - 1975-1982 (Coloured Vinyl)

Punk
Crass - Normal Never Was V (Coloured Vinyl)

Garage
Wild Billy Childish & CTMF - Where The Wild Purple Iris Grows

Metal
Death - The Sound Of Perseverance
Neurosis & Jarboe - Neurosis & Jarboe
__________



RESTOCKS
Our recent restocks...
Check our full selection here
Alice Clark - Alice Clark
Slint - Spiderland (Deluxe)
Leslie Winer - When I Hit You - You'll Feel It (Coloured Vinyl)
Brian Eno - Ambient 4: On Land
The Spacey Bruce Lacey - Film Music and Improvisations Volume One
Ryuichi Sakamoto & The Kakutougi Session - Summer Nerves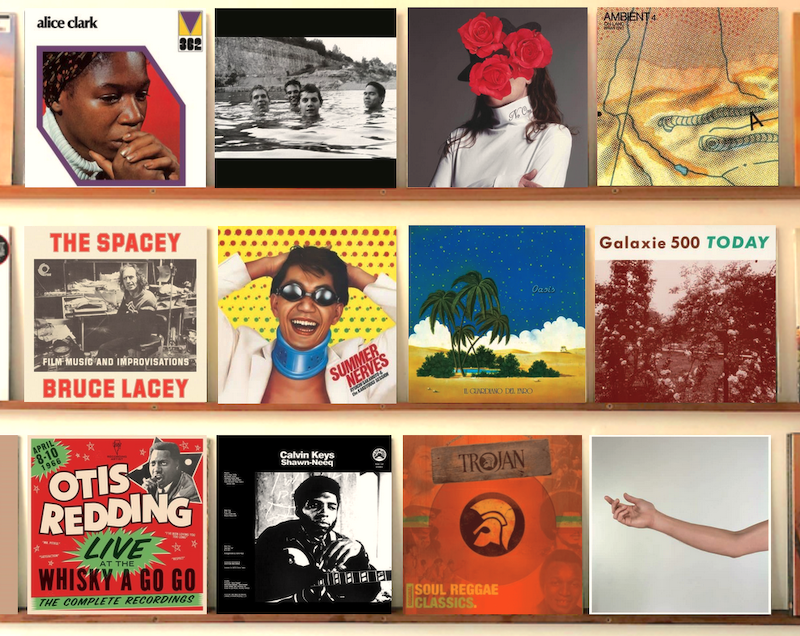 Il Guardiano Del Faro - Oasis
Galaxie 500 - Today
Otis Redding - Live at the Whiskey A Go Go
Calvin Keys - Shawn-Neeq
Various - Original Soul Reggae Classics
Spiritualized - Amazing Grace

________


PRE-ORDERS
There are lots of forthcoming releases that we're looking forward to.
Check our full list here.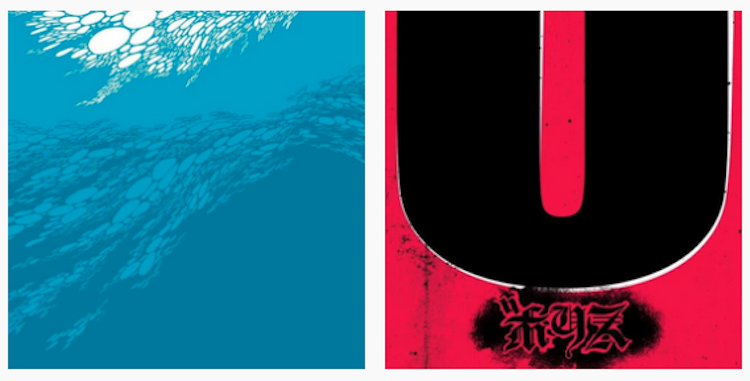 Third Man Records announce the reissue of two majestic albums from Boris.

The long-awaited, first-ever official vinyl release of Boris's essential 2000 album, originally released in Japan on CD only. Flood is simultaneously delicate, emancipating, hypnotic and triumphant, there simply has never been another piece of music like Flood. Indie Exclusive Opaque Jade vinyl.

Official vinyl release of Boris's acclaimed 2020 album NO. Indie Exclusive OIpaque Maroon vinyl.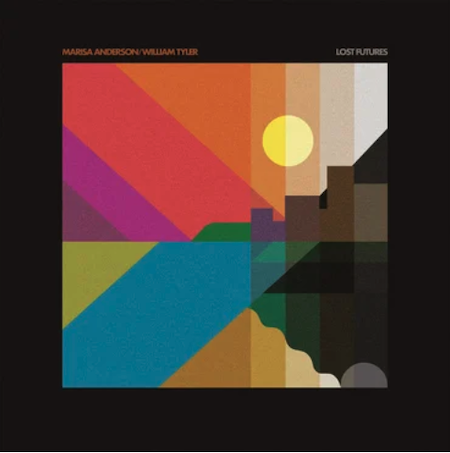 Marisa Anderson and William Tyler - Lost Futures (Coloured
Limited Blue vinyl via Thrill Jockey.
Guitarists Marisa Anderson and William Tyler distill deeply rooted and varied traditions into distinctive voices all their own. Anderson and Tyler are each unyielding in their desire to extend through those traditions and the confines of "guitar music" to craft music at once intimate and expansive, conversational and transcendent. The duo's debut collaborative album tethers together their singular voices into unified narratives that glisten, drive, and sway.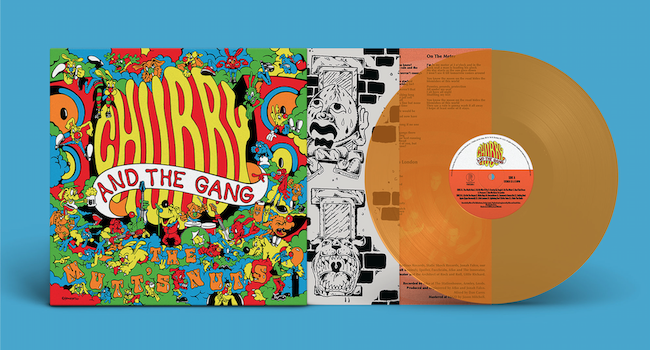 Chubby and the Gang - The Mutt's Nuts (Coloured Vinyl)
Translucent Orange Vinyl via Partisan Records.
West London five-piece Chubby and the Gang are balanced by two energies on The Mutt's Nuts 'a casual 'fuckit' on one side, an active 'fuck off' on the other. For every moment of punk imperfection, there's an intricate flurry of detail. Chubby and the Gang marinate its characteristic speed and sick-of-it-all energy in a mixture of 50s pop sounds. The result is a prickly take on the older, more melodic genres that punk derives from, chewing them up and spitting them out into something mangled but revitalized. Also available as a limited gatefold Deluxe Edition.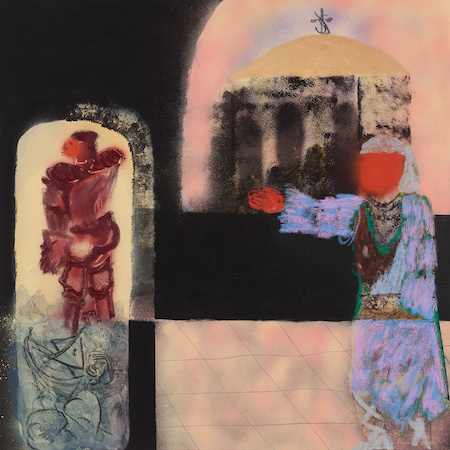 Hand Habits - Fun House (Limited Coloured Vinyl)
Pressed on black and light blue a-side/b-side vinyl, limited to 1000 copies via Saddle Creek Records.
Contains download code. Fun House is Duffy's most ambitious Hand Habits album to date. What started out as a very personal reckoning eventually blossomed into a fruitful and convenient means of making new music. Grounded in LA and sharing a house with Ashworth and Thomas, who also runs a studio space in the building, Duffy began to flesh out the songs that would eventually become Fun House.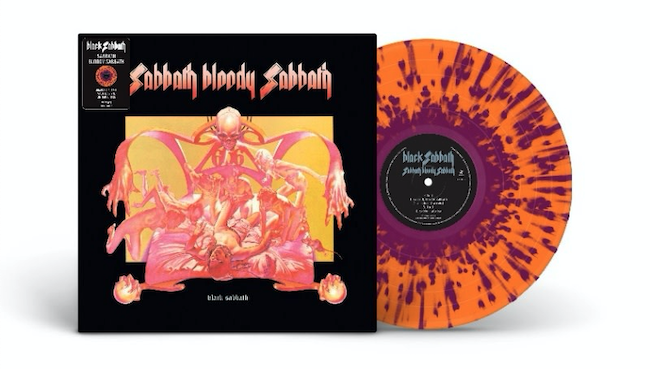 Black Sabbath - Sabbath Bloody Sabbath (Coloured Vinyl)
Limited-edition orange & purple splatter vinyl.
With 1973's Sabbath Bloody Sabbath, heavy metal godfathers Black Sabbath made a concerted effort to prove their remaining critics wrong by raising their creative stakes and dispensing unprecedented attention to the album's production standards, arrangements, and even the cover artwork.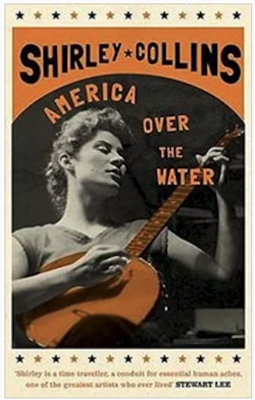 Shirley Collins - America Over The Water
In AMERICA OVER THE WATER, celebrated English folksinger Shirley Collins offers an affecting account of her year-long stint as assistant to legendary musical historian and folklorist Alan Lomax. Collins describes a journey both emotional and musical, as she and Lomax work tirelessly to uncover the traditional music of the American South. Together, they traveled to Virginia, Kentucky, Alabama, Mississippi, Arkansas, and Georgia, encountering Mississippi Fred McDowell, Muddy Waters, and many others, their diligent work uncovering the traditional music of America's heartland. Due early next year via White Rabbit Books.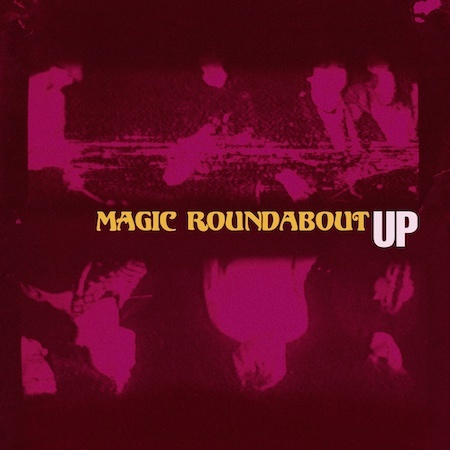 Magic Roundabout - Up
Third Man Records is very proud to announce Up, the first-ever LP from criminally-unheard Manchester noisemakers Magic Roundabout. Like so many other disenfranchised kids in the heady days of mid-eighties United Kingdom, Magic Roundabout came armed with leather jackets, charity shop instruments, singles by The Fall and Buzzcocks, good haircuts, a healthy VU obsession and a little psychedelic inspiration.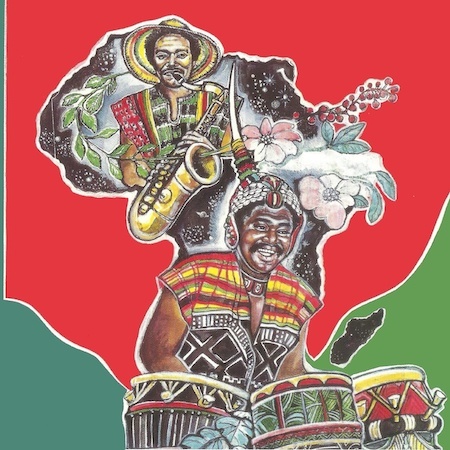 Okyerema Asante - Drum Message
Strut return to the rich archives of Black Fire Records for the Drum Message album by Ghanaian master percussionist Okyerema Asante from 1977.
 
__________



You can also scan this code, or click here for our weekly new releases playlist on Spotify. Updated every Friday!