New Releases 30th July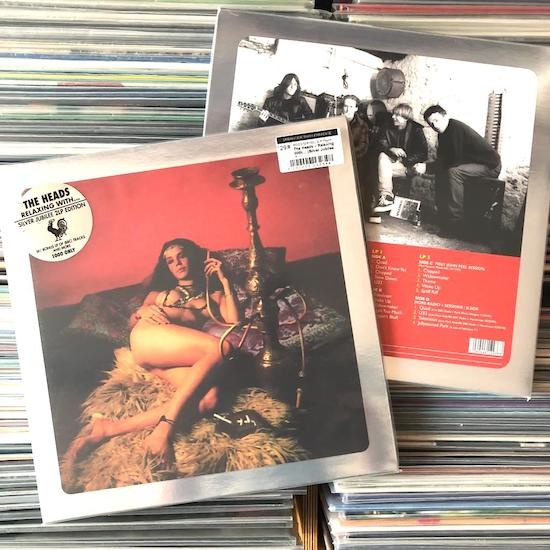 The Heads – Relaxing With… (Silver Jubilee Edition)
Limited Silver Vinyl, only 700 copies!
It's 25 years since the first Heads album was released.. .so.. for 2021..Rooster has decided to get the album back in print on vinyl.. but changing the artwork. With some silver foiling and bordering, the single sleeve has been boosted to a sweet gatefold, Rooster also got the Radio 1 sessions from the time remastered, and re-cut along with the huge b-side to their Television 7" "Jellystoned Park". So there you have it, a double vinyl silver jubilee reissue of a fantastic debut album!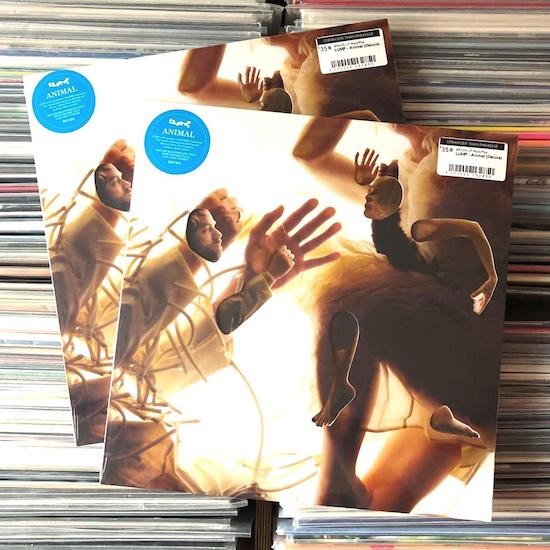 LUMP - Animal (Deluxe)
Deluxe heavyweight 180g black vinyl, housed in a gatefold jacket with a die cut slipcase, lyric poster and sticker pack via Partisan Records
'Animal' was a word Laura Marling threw into a lyric simply to meet a rhythm. But it seemed to capture the mood of the new record, and of LUMP as a whole. "There's a little bit of a theme of hedonism on the album, of desires running wild," she says. "And also it fed into the idea we had from the start of thinking of LUMP as a kind of representation of instincts, and the world turned upside down."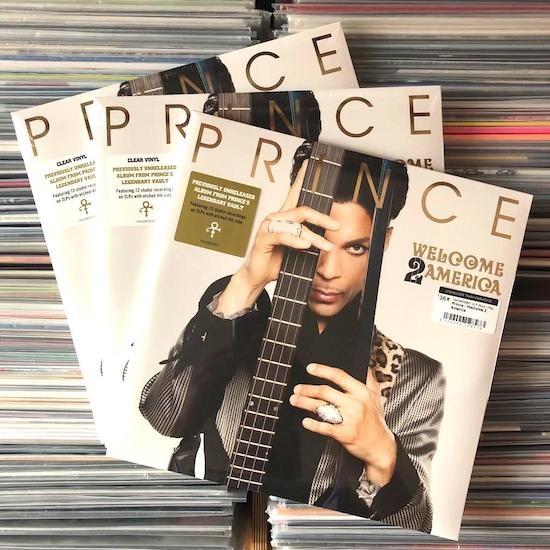 Prince - Welcome 2 America (Coloured Vinyl)
Clear vinyl. Recorded in the spring of 2010 and then mysteriously abandoned by Prince before its release, the statement album Welcome 2 America documents Prince's concerns, hopes, and visions for a shifting society, presciently foreshadowing an era of political division, disinformation, and a renewed fight for racial justice.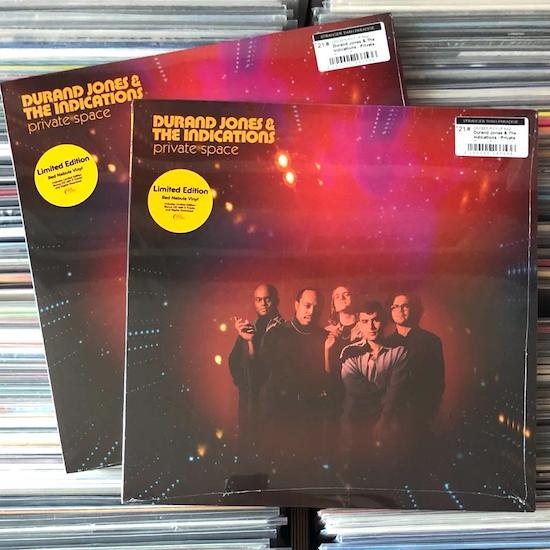 Durand Jones & The Indications - Private Space (Coloured Vinyl)
Indies Exclusive on Limited Red Nebula vinyl via Dead Oceans.
Private Space, the group's third album, is a previously untapped vibe at the heart of The Indications. Pushing beyond the boundaries of the funk and soul on their previous releases, Private Space unlocks the door to a wider range of sounds and launches boldly into a world of synthy modern soul and disco beats dotted with strings. It's an organic, timeless record that's as fresh as clean kicks and familiar as your favorite well-worn LP.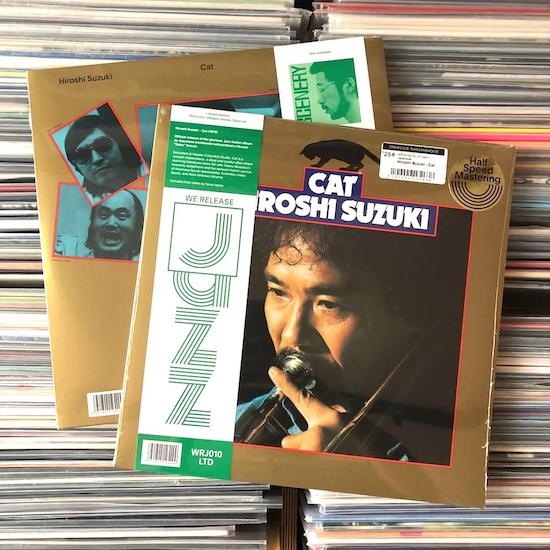 Hiroshi Suzuki - Cat
We Release Jazz is ecstatic (purrrr!) to announce the official reissue of Hiroshi Suzuki's glorious jazz-fusion-funk holy grail Cat (originally released in 1976), sourced from the original masters and available on limited edition 180 gram vinyl mastered at half speed for full audiophile sound, as well as on digipack CD. Both versions come with liner notes by Teruo Isono.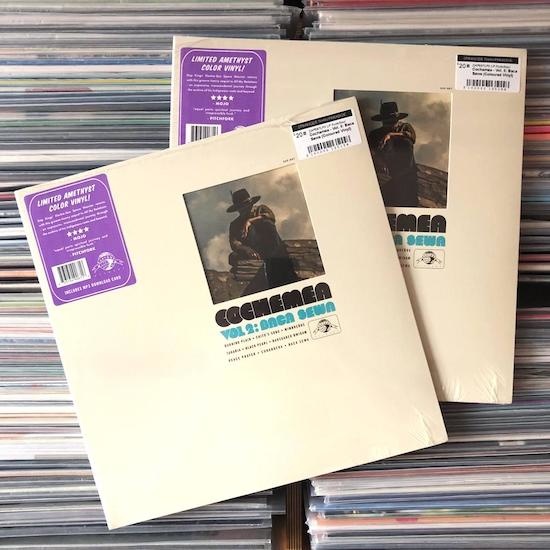 Cochemea - Vol. II: Baca Sewa (Coloured Vinyl)
Amethyst' Coloured Vinyl via Daptone Records.
Leading a 7-piece ensemble composed of New York's top percussionists and members of Daptone's rhythm section, Cochemea recombined ancient elements of drums, winds, and voice, creating his own world of emotional textures and rhythmic possibilities. His musical and spiritual synthesis is made possible through his deep reverence of the horn and of the music and traditions preceding him. Vol II: Baca Sewa - is an offering and continuation of Cochemea's explorations, part of a musical process of cultural reclamation and healing through connection, relations, memory and imagination.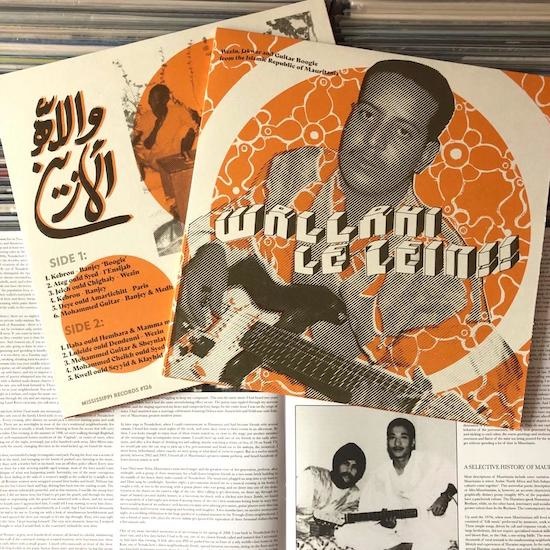 Various - Wallahi Le Zein!
Legendary psychedelic guitar music from the Islamic Republic of Mauritania finally available on vinyl! Originally released as a double CD in 2010, Wallahi Le Zein! has persisted as a cult classic, a collection of a rarely heard and utterly unique underground music scene, raw and unfiltered. For fans of the more raw side of Sublime Frequencies, Sahelsounds, the ripping tape-hiss psychedelia of Les Rallizes Denudes, and anyone remotely interested in Guitars.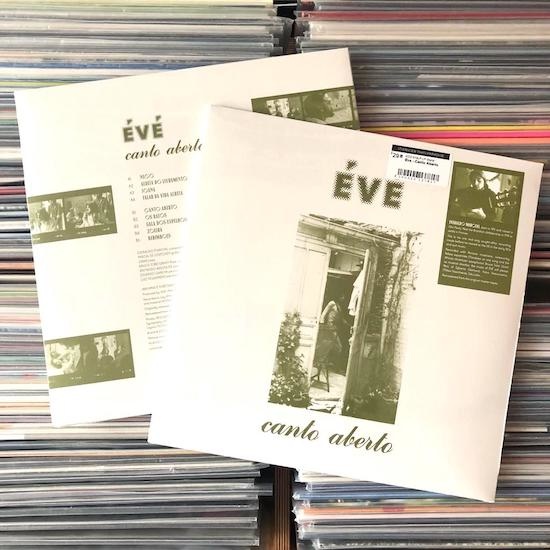 Eve - Canto Aberto
Wonderful Música Popular Brasileira that mixes diverse acoustic instruments with exquisite guitar playing and the beautiful voice of Évé. Many standout tunes on this LP, beautiful listen from start to finish. Reissued and remastered from the original mastertapes.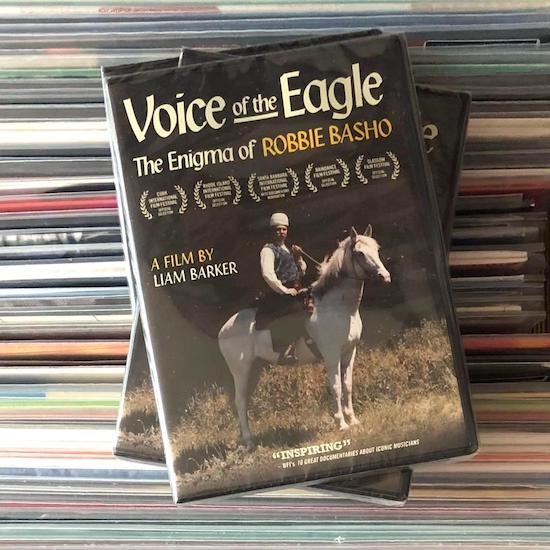 Robbie Basho - Voice Of The Eagle: The Enigma Of Robbie Basho
Voice of the Eagle: The Enigma of Robbie Basho is a feature-length documentary on the extraordinary life and visionary music of the American guitarist, singer and mystic Robbie Basho. Voice of the Eagle: The Enigma of Robbie Basho is a journey into the heart of an artist's lifelong struggle: designed to illuminate and satiate existing fans while serving as a perfect starting point for the uninitiated.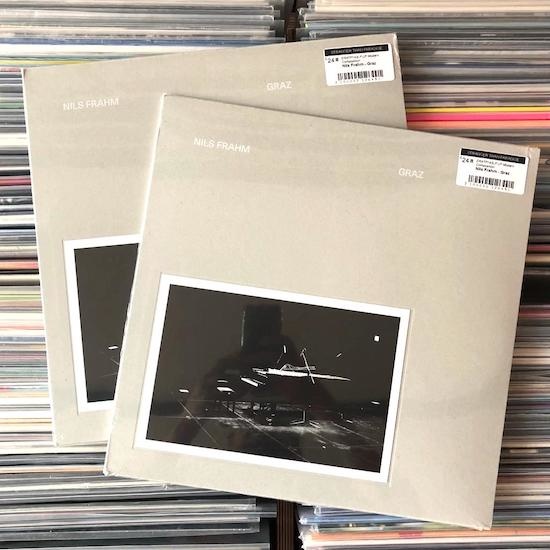 Nils Frahm - Graz
Graz is in fact the first studio album he recorded for Erased Tapes back in 2009, that somehow remained a secret… until now. Nils Frahm has quietly changed the musical landscape, reincarnating the centuries old figure of a pianist-composer for a new generation of music fans.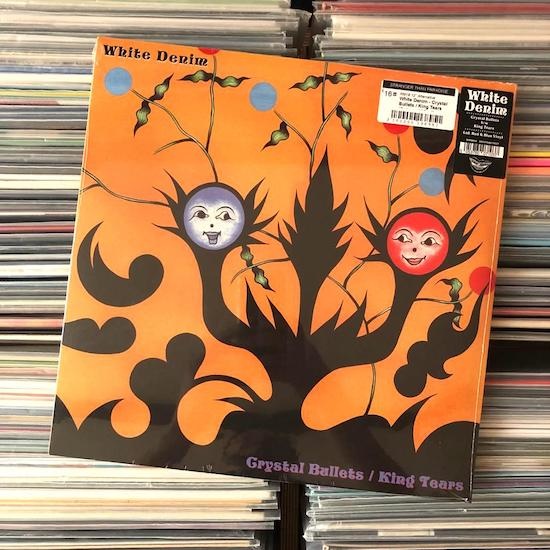 White Denim - Crystal Bullets / King Tears (Coloured Vinyl)
Red & Blue Split vinyl.
Containing White Denim's first new music since the lockdown 30-day-album project World As A Waiting Room. Crystal Bullets was inspired by the groove of the great Bernard Purdie and the signature chopped and screwed production techniques of Houston, Texas' late great DJ Screw. The final minute features the most sublime harmonised sax solo you'll ever hear, leaving you wishing this was more than just a 2 track 12"…

--------


NEW RELEASES BY GENRE


Rock / Pop / Alternative
Gemma Cullingford - Let Me Speak
Billie Eilish - Happier Than Ever
Billie Eilish - Happier Than Ever (Coloured Vinyl)
Cassandra Jenkins - An Overview On Phenomenal Nature (Coloured Vinyl)
LUMP - Animal (Deluxe)
Prince - Welcome 2 America
Prince - Welcome 2 America (Coloured Vinyl)
Prince - Welcome 2 America (Deluxe Edition)
Richard Swift - KFC / A Man's Man
White Denim - Crystal Bullets / King Tears (Coloured Vinyl)
Various - The In Kraut Vol 1 - Hip Shaking Grooves Made In Germany 1966-1974

Electronic
Dominique Andre - Evasion
Appleblim / Deadbeat / Shackleton - Dub Conference Vol 1
Caribou - Start Breaking My Heart
Caribou - The Milk Of Human Kindness
Caribou - Up In Flames
The Cinematic Orchestra - Ma Fleur (Coloured Vinyl)
The Orb - Abolition Of The Royal Familia: Guillotine Mixes (Coloured Vinyl)

Soul / Disco
Bayete - Native Dance 2
Cochemea - Vol. II: Baca Sewa
Cochemea - Vol. II: Baca Sewa (Coloured Vinyl)
Sam Cooke - Wonderfull World - The Hits (Coloured Vinyl)
Durand Jones & The Indications - Private Space
Durand Jones & The Indications - Private Space (Coloured Vinyl)
Rahaan & DJ Emanuel - Remixes From The Dungeon, Act II
The Soul Stirrers / Spinners - Don't You Worry / Memories Of Her Love Keep Haunting Me
Surprise Chef - All News Is Good News (Coloured Vinyl)

Jazz
Art Blakey and Clifford Brown - A Night At Birdland
Art Blakey and the Jazz Messengers - At The Cafe Bohemia
Miles Davis - Kind Of Blue
Malagasi / Gilson - Malagasi
Sylvin Marc / Del Rabenja - Madagascar Now
Jimmy Smith - Groovin' At Small's Paradise
Hiroshi Suzuki - Cat

World / African
Eve - Canto Aberto
Fela Kuti - Open & Close
Sven Wunder - Natura Morta
Various - Wallahi Le Zein!

Modern Composition
Nils Frahm - Graz

Avant Garde
Leslie Winer - When I Hit You - You'll Feel It
Leslie Winer - When I Hit You - You'll Feel It (Coloured Vinyl)

Country / Blues / Folk
Robbie Basho - Voice Of The Eagle: The Enigma Of Robbie Basho
Etta James - At Last! (Coloured Vinyl)
Tobacco City - Tobacco City, USA
Various - Country Funk (Coloured Vinyl)

Post Punk
Getting the Fear - Death Is Bigger 1984-1985 (Coloured Vinyl)
Ruth Mascelli - A Night At The Baths
Pere Ubu - The Modern Dance
Scritti Politti - Anomie and Bonhomie
Scritti Politti - Cupid & Psyche 85

Psych
The Heads – Relaxing With… (Silver Jubilee Edition)

Metal
Neurosis & Jarboe - Neurosis & Jarboe
___________



RESTOCKS


Browse our recent restocks, here are a few to get you going...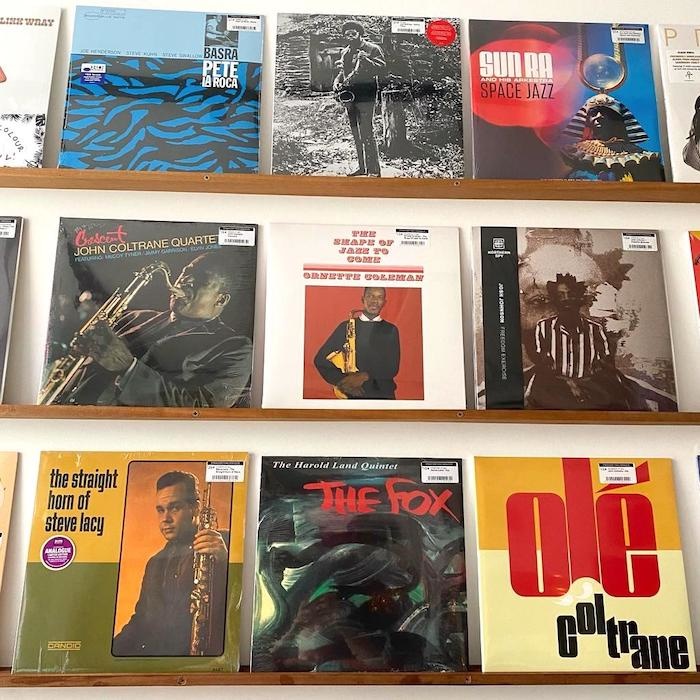 Pete La Roca - Basra
Joe McPhee - Nation Time
Sun Ra & His Arkestra - Space Jazz (Coloured Vinyl)
John Coltrane - Crescent
Ornette Coleman - The Shape Of Jazz To Come
Josh Johnson - Freedom Exercise
Steve Lacy - The Straight Horn of Steve Lacy
Harold Land - Fox
John Coltrane - Olé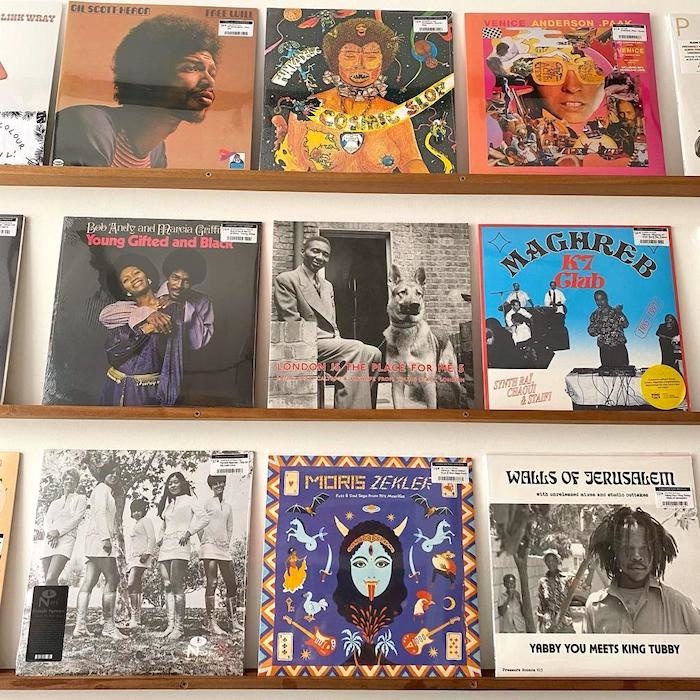 Gil Scott-heron - Free Will
Funkadelic - Cosmic Slop
Anderson .Paak - Venice
Bob Andy & Marcia Griffiths - Young, Gifted & Black
Various - London Is The Place For Me 5
Various - Maghreb K7 Club: Synth Rai, Chaoui & Staifi, 1985-1997
Female Species - Tale Of My Lost Love
Various - Moris Zekler: Fuzz & Soul Sega From 70's Mauritius
Yabby You / King Tubby - Walls of Jerusalem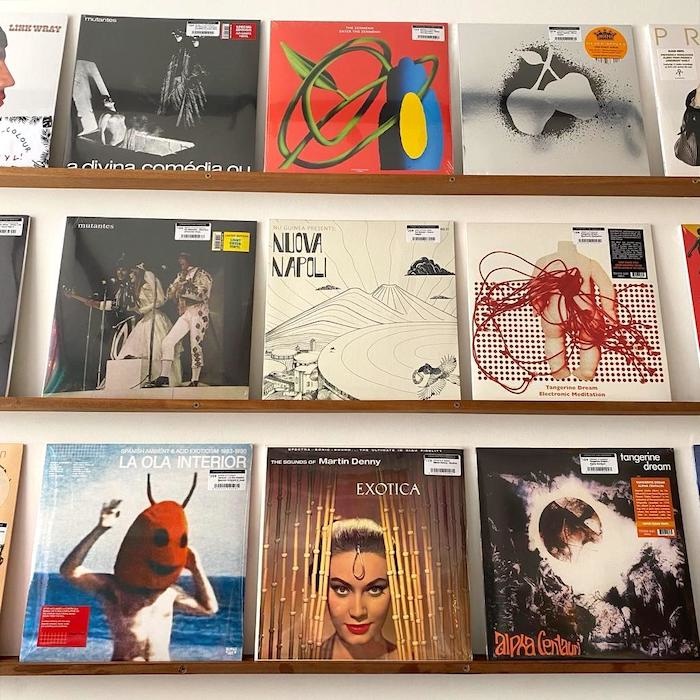 Os Mutantes - A Divina Comédia ou Ando Meio Desligado (Coloured Vinyl)
The Zenmenn - Enter The Zenmenn
Silver Apples - Silver Apples
Os Mutantes - Mutantes (Coloured Vinyl)
Nu Guinea - Nuova Napoli
Tangerine Dream - Electronic Meditation (Coloured Vinyl)
Various - La Ola Interior: Spanish Ambient & Acid Exoticism
Martin Denny - Exotica
Tangerine Dream - Alpha Centauri (Coloured Vinyl)
 
Check our full selection here
____________



PRE-ORDERS

 
There are lots of forthcoming releases that we're looking forward to.
Check our full list here.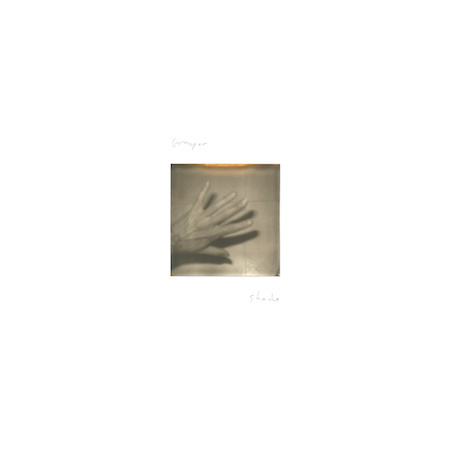 Grouper - Shade
The 12th full-length by Pacific Northwest artist Liz Harris aka Grouper is a collection of songs spanning 15 years. She characterizes Shade as an album about respite, and the coast, poetically and literally. How we frame ourselves in a landscape, how in turn it frames ourselves; memories and experiences carried forward mapping our connection to place. Released via Kranky.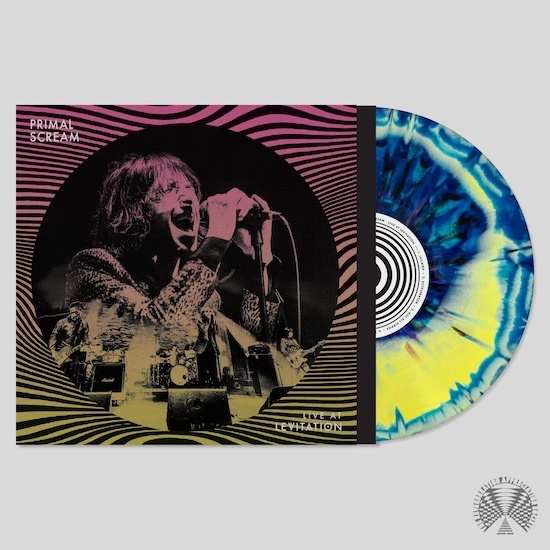 Primal Scream - Live At Levitation (Coloured Vinyl)
Primal Scream's fusion of indie pop and dance broke down musical boundaries and changed the face of British pop music in the '90s, helping to push dance and techno into the rock mainstream. Their lasting influence is crystallized across nine tracks, on Primal Scream - Live At LEVITATION. Recorded in 2015 at Levitation in front of underground rock fans from around the world, the LP marks the next release in The Reverberation Appreciation Society's Live at LEVITATION series, which captures key moments in psychedelic rock history and live music in Austin, Texas--pulled from LEVITATION's extensive archives. Released by The Reverberation Appreciation Society.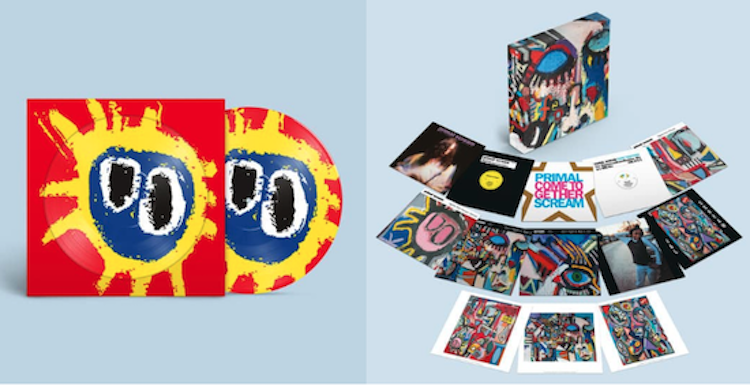 Primal Scream - Screamadelica (Picture Disc)
The Screamadelica double-vinyl picture disc featuring the album's iconic artwork pressed onto vinyl. This represents the first ever official Screamadelica picture disc.

Primal Scream - The Screamadelica 12" Singles
The 12" singles box features nine replicas of the singles from the original campaign, all pressed on 180 gram heavyweight vinyl – as well as a tenth disc, which consists of a previously unheard remix (and accompanying instrumental) of 'Shine Like Stars' by the album's late and beloved producer Andrew Weatherall. The box also features three art prints by the album's cover artist Paul Cannell and a download code.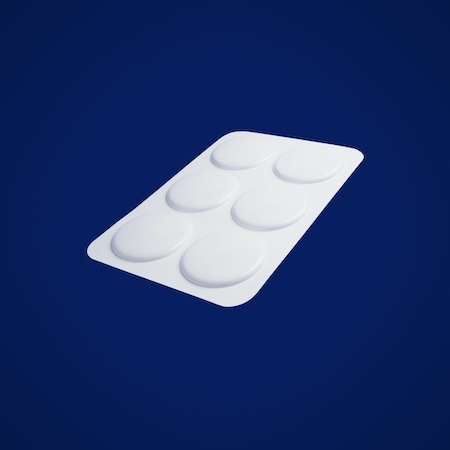 Spiritualized - Ladies and Gentlemen We Are Floating In Space (Coloured Vinyl)
Double Neptune Blue Vinyl via Fat Possum.
Ladies and Gentlemen We Are Floating in Space is the third studio album by Spiritualized, released on 16 June 1997. The album features guest appearances from the Balanescu Quartet, The London Community Gospel Choir and Dr. John. Ladies and Gentlemen We Are Floating in Space has since been acclaimed as one of the best albums of the 1990s on various publications' decade-end lists. Pitchfork ranked it at number 55 on their list of the top 100 albums of the 1990s. In 2010, the album was also named one of the 125 Best Albums of the Past 25 Years by Spin.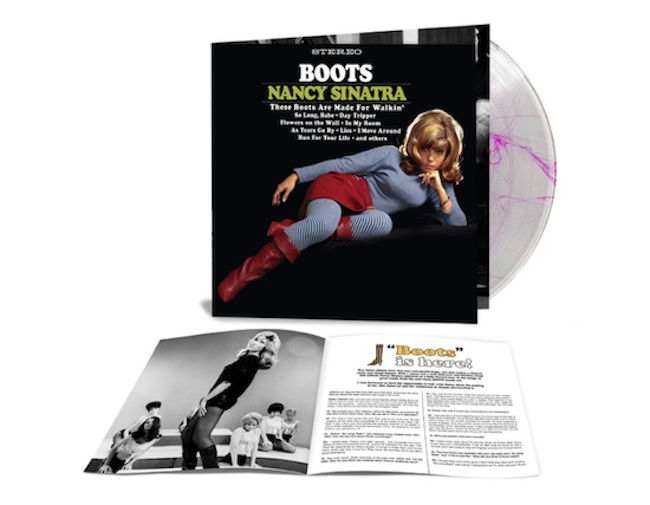 Nancy Sinatra - Boots (Coloured Vinyl)
UK Exclusive pressed on "UK Day Trippin' Clear" vinyl. Limited to 500 copies.
Light in the Attic is proud to present the next installment of the Nancy Sinatra Archival Series with a deluxe reissue of Nancy's first album, Boots.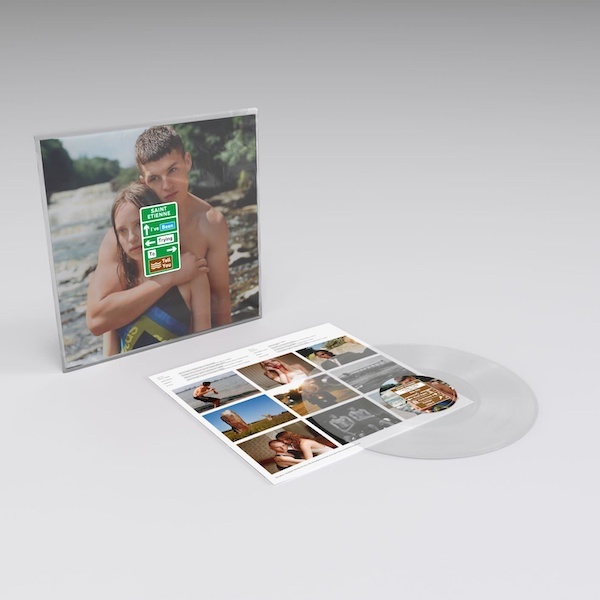 Saint Etienne - I've Been Trying To Tell You (Coloured Vinyl)
Limited Clear vinyl pressing via Heavenly Recordings
The album, which is released in the first week of September and accompanied by a specially- made film directed by acclaimed fashion photographer Alasdair McLellan and sleeve notes from socialist writer Owen Hatherley, is made largely from samples and sounds drawn from the turn of the new century.  The dreamlike mood of the album, and the film, is a statement in itself: namely that memory is a largely fictionalised product of the human mind, rather than a reliable record. I'e Been Trying To Tell You – the album, and the film – sifts through those Hamlischian misty watercolour memories of the way we were, and poses the question: was it all just a dream?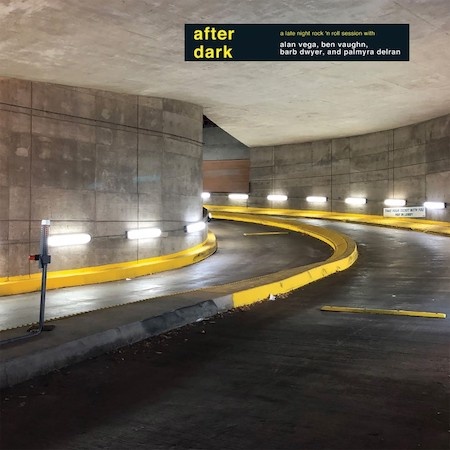 Alan Vega - After Dark (Coloured Vinyl)
Red vinyl with Pink Splatter vinyl.
In The Red is over the moon to participate in this celebration with the release of After Dark - an album that captures a late night rock 'n' roll session with Vega backed by Ben Vaughn, Palmyra Delran and Barb Dwyer (all members of the incredible Pink Slip Daddy as well as countless other cool projects). This album serves as a reminder that Alan Vega was an incredible rock 'n' roll / blues / rockabilly vocalist. He was one of the best.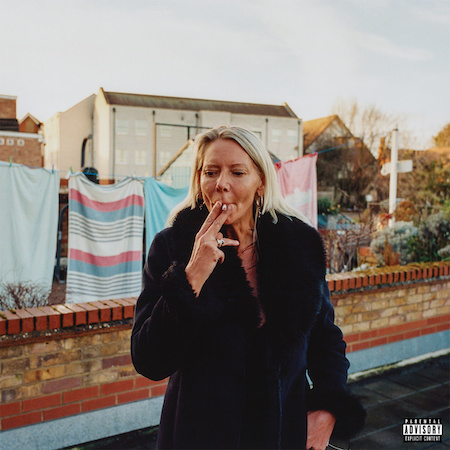 Joy Orbison - still slipping vol 1
still slipping vol.1 is the debut full length project from Joy Orbison. Fans of Joy O's DJ sets and radio shows will already be aware of his diverse tastes and inspirations, represented here through a roll call of delicately curated, mainly UK, collaborators that include Herron, James Massiah, Bathe, Léa Sen, Goya Gumbani and TYSON. Released on XL Recordings.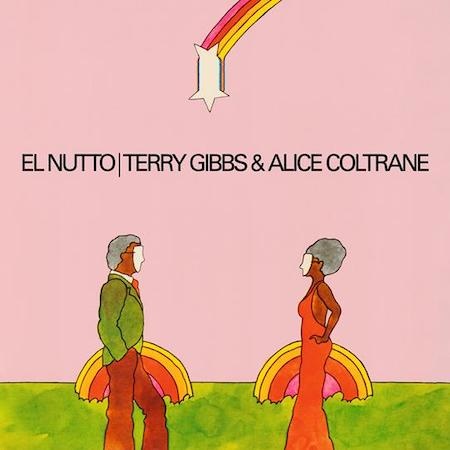 Terry Gibbs & Alice Coltrane - El Nutto
El Nutto, their third LP, captures Alice at her best in this setting, as heard on the reveries of 'El Flippo' and the title track, this solid set of Gibbs originals showing her virtuosity, composure and curiousness, which would soon reach more cosmic highs, once she became Alice Coltrane. Released on Survival Research Records.


__________


You can also scan this code, or click here for our weekly new releases playlist on Spotify. Updated every Friday!