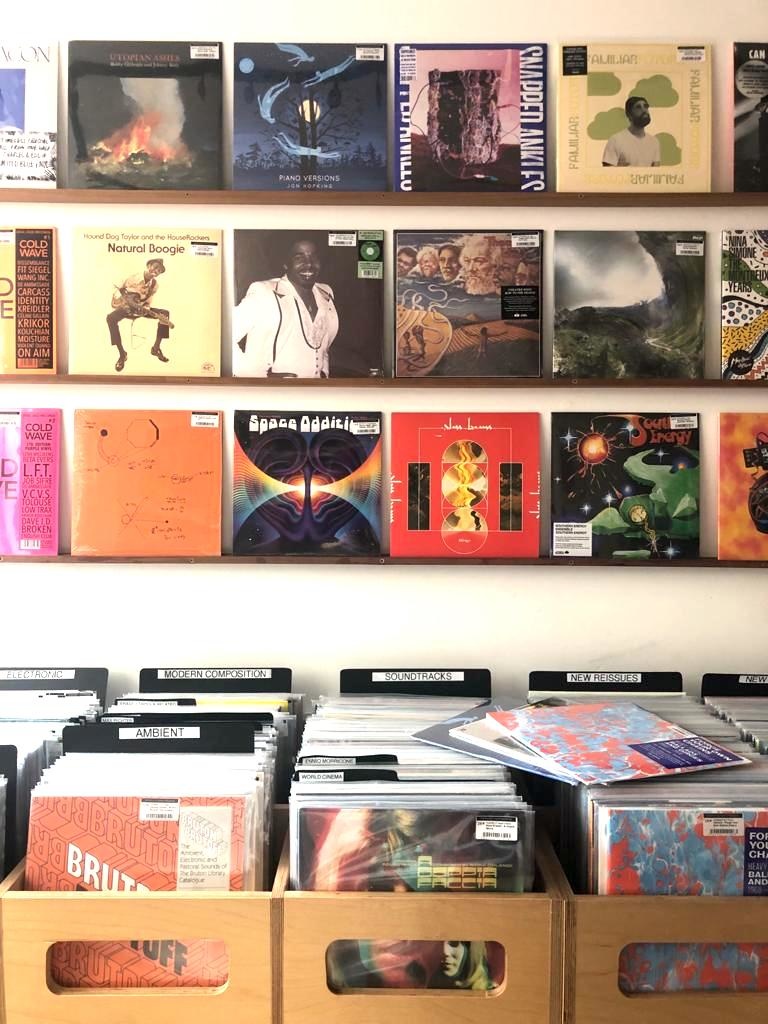 New Releases 2nd July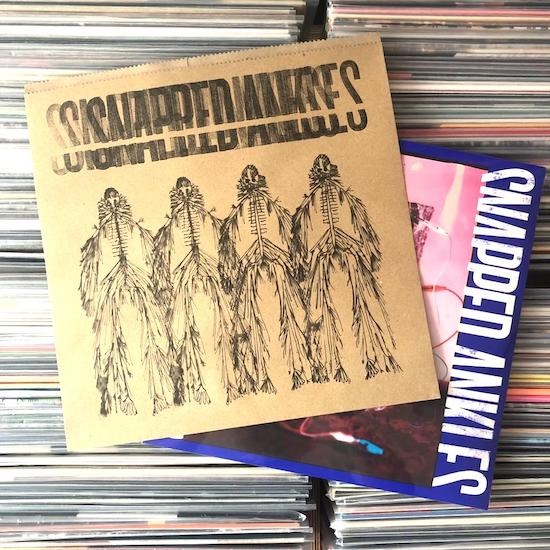 Snapped Ankles - Forest Of Your Problems
The Protester Edition: Indies only 'forest floor' recycled vinyl + a printed paper outer bag, signed by the band via The Leaf Label. Forest Of Your Problems runs the gamut of modern woodwose emotions. In this neat human approximation of the forest, it's an increasingly knotted affair. Despite all of this, Snapped Ankles haven't lost their innate ability to make you want to move your feet - their Teutonic forest rhythms are still shot through with post-punk lightning.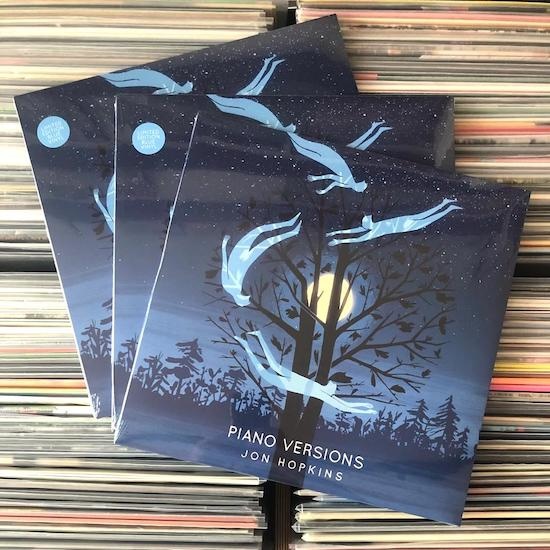 Jon Hopkins - Piano Versions (Coloured Vinyl)
Ocean blue coloured vinyl via Domino Records.
Presented as the sister record to 2014's Asleep Versions, Piano Versions is a collection of ambient piano cover versions. The songs on the EP, originally by Roger and Brian Eno, Thom Yorke, Luke Abbott and James Yorkston, are presented in a completely new context to their initial form. On these versions, Hopkins used his upright piano as the centrepiece of the EP, whilst recording the ambient, environmental elements around it.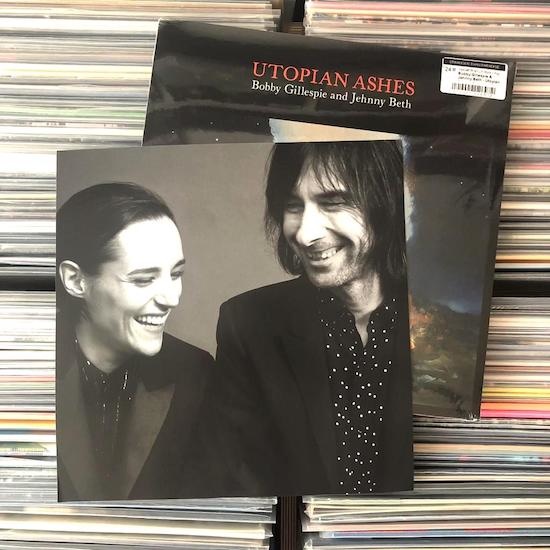 Bobby Gillespie & Jehnny Beth - Utopian Ashes (Coloured VInyl)
Indies Exclusive Clear Vinyl. Limited to 3000.
Primal Scream frontman Bobby Gillespie, alongside solo artist and Savages vocalist Jehnny Beth, presents this stunning debut solo project collection  - exploring loss, miscommunication and emotional inarticulacy that a married couple experience as they realise that their relationship is breaking down.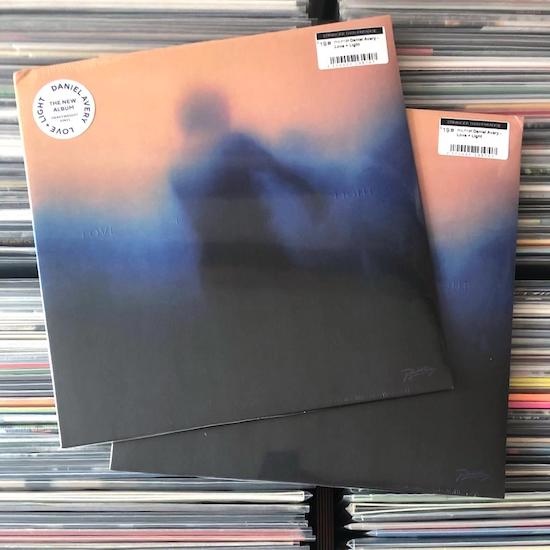 Daniel Avery - Love + Light
Black vinyl repress of Love + Light that arrived unexpectedly, following Avery's recent collaborations with Alessandro Cortini on the critically acclaimed Illusion of Time LP ("a record that suggests Godspeed You! Black Emperor in drone mode, reimagining Music For Airports as if the runways were covered in gravel and air traffic control was on strike," said Loud & Quiet, while Q hailed it "lush mood music to get lost in") and alongside Roman Flügel under the alias of Noun. Avery's previous solo album Song For Alpha was released in 2018 to similar acclaim.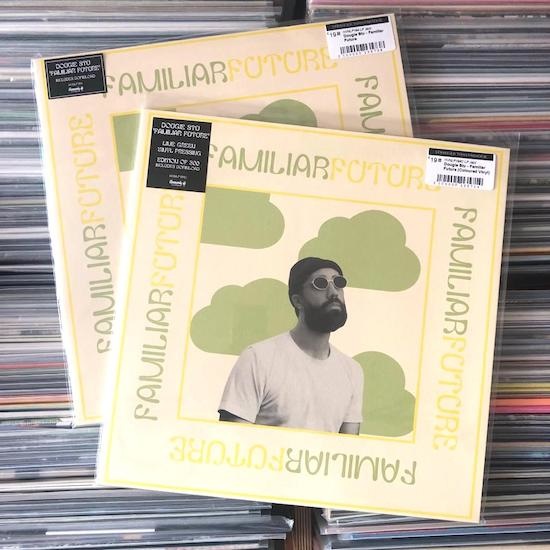 Dougie Stu - Familiar Future (Coloured Vinyl)
Green vinyl. Heavenly Recordings release the debut solo album from acclaimed Bay Area multi-instrumentalist, producer, and composer Doug Stu. Dougie Stu's Familiar Future is a uniquely jazz-attuned album that is soulful and ethereal. It draws inspiration from artists and producers like Lonnie Liston Smith, Charles Stepney, David Axelrod, and Alice Coltrane. Stuart has arrived at a sound that harkens back to the golden era of soul jazz and R&B, while still sounding contemporary.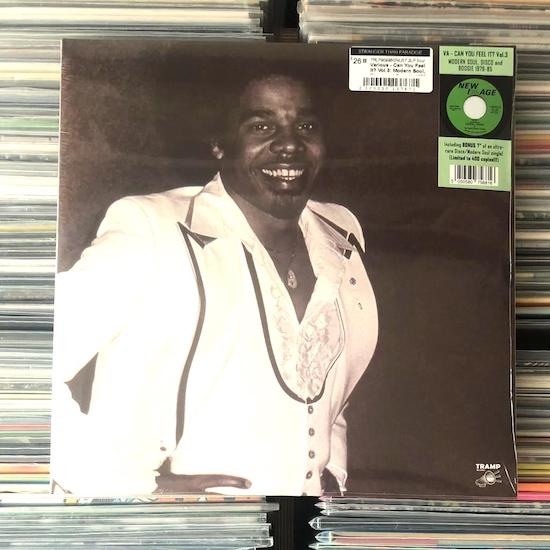 Various - Can You Feel It? Vol.3: Modern Soul, Disco and Boogie 1976-85
After one and a half years of extensive research Tramp Records are exhausted but ecstatic to present to their fans and critics the third volume in the Can You Feel It? compilation series. This time our journey leads us through various musical styles, originating from countries as diverse as Barbados, Guyana, Germany, and the US.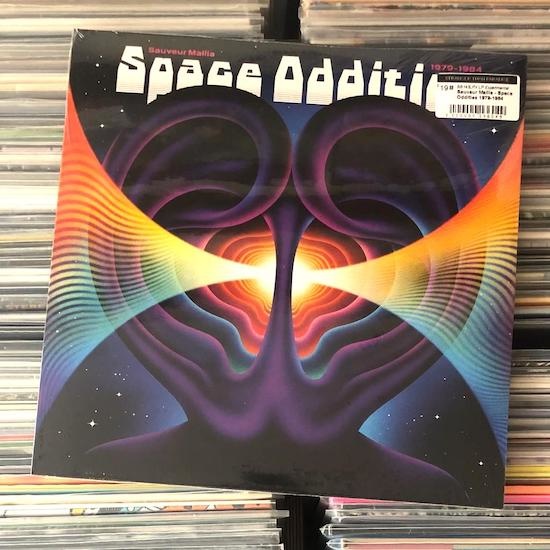 Sauveur Mallia - Space Oddities 1979-1984
Born Bad continue their mind-expanding and totally essential series of library music 'Space Oddities' compilations with this set focusing on French musician and composer Sauveur Mallia. In the ever-expanding universe of 70s and 80s French library music, Mallia holds a special place; his career, multifaceted work and the uniqueness of his talent have made him an exemplary figure in the unsung world of library musicians.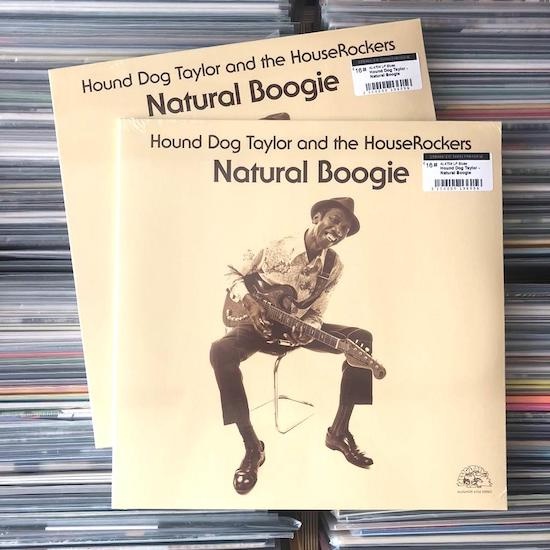 Hound Dog Taylor - Natural Boogie
Classic Alligator title on vinyl for the first time in over 25 years!
Vinyl reissue pressing of the second album by Hound Dog Taylor and his ragged but right HouseRockers. Features all-time fan favorites like Sadie, Take Five, Roll Your Moneymaker and See Me In The Evening.
All available for shipping and click n collect

_______



NEW RELEASES BY GENRE


Rock / Pop / Alternative
Dirty Three - Cinder
Bobby Gillespie & Jehnny Beth - Utopian Ashes
Bobby Gillespie & Jehnny Beth - Utopian Ashes (Coloured VInyl)
The Go! Team - The Get Up Sequences Part One
The Go! Team - The Get Up Sequences Part One (Coloured Vinyl)
The Holy Family - The Holy Family (Coloured Vinyl)
Emma Ruth Rundle - On Dark Horses (Coloured Vinyl)
Snapped Ankles - Forest Of Your Problems
Snapped Ankles - Forest Of Your Problems (Indies Exclusive "Forest Floor' Recycled Vinyl)

Electronic
Daniel Avery - Love + Light
Chromatics - Faded Now (Coloured Vinyl)
Jon Hopkins - Piano Versions
Jon Hopkins - Piano Versions (Coloured Vinyl)

Soul / Disco
Amazin Five - Only With You
Various - Can You Feel It? Vol.3: Modern Soul, Disco and Boogie 1976-85

Jazz
Glass Beams - Mirage
Oliver Nelson - The Blues And The Abstract Truth
Nina Simone - At Village Gate (Coloured Vinyl)
Sonny Rollins - On Impulse!
Southern Energy Ensemble - Southern Energy
Dougie Stu - Familiar Future
Dougie Stu - Familiar Future (Coloured Vinyl)
Theatre West - Bow to the People

African
Various - Wake Up You Vol 1: The Rise & Fall Of Nigerian Rock Music (1972-1977)

Country / Blues / Folk
Boozoo Bajou and Tony Joe White - Aspen Colorado
Fuzzy Lights - Burials
Hound Dog Taylor - Natural Boogie

Soundtracks
Alex North - The Misfits (OST)

Avant Garde
Sauveur Mallia - Space Oddities 1979-1984

Psych / Garage
Billy Childish - Punk Rock Ist Nicht Tot
King Gizzard & The Lizard Wizard - Live In Asheville '19 (Coloured Vinyl)
King Gizzard & The Lizard Wizard - Live In Brussels '19 (Coloured Vinyl)
King Gizzard & The Lizard Wizard - Live In Paris '19 (Coloured Vinyl)

Post Punk
ESG - Come Away With ESG


____________


RESTOCKS


Plenty of exciting restocks back in again this week.
Check our full selection here

A special mention to an STP favourite that we haven't seen for quite a while: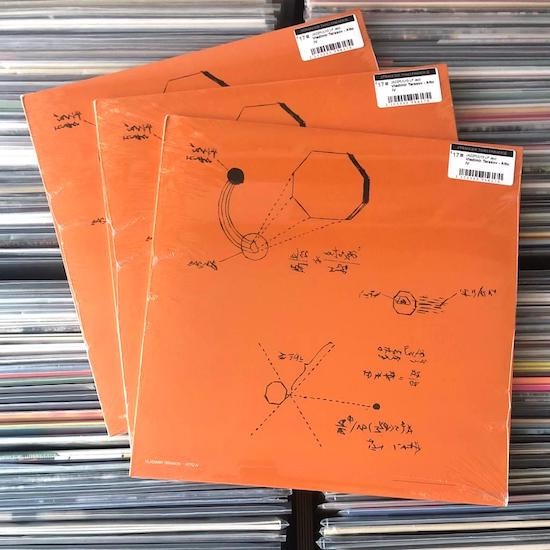 Vladimir Tarasov - Atto IV
Vladimir Tarasov (b 1947) has been an active free jazz figure and multidiciplinary artist since late 60's, first in Soviet Union, Lithuania and later Worldwide.
Atto is one of Tarasov's long evolving experimental music projects. Atto IV from late 80's is our personal favourite. It was first released by Soviet Melodija label in 1990. Tarasov's percussion merges with the hypnotically repetative synth sequence into one long piece. All instruments are played by Tarasov himself.

---------------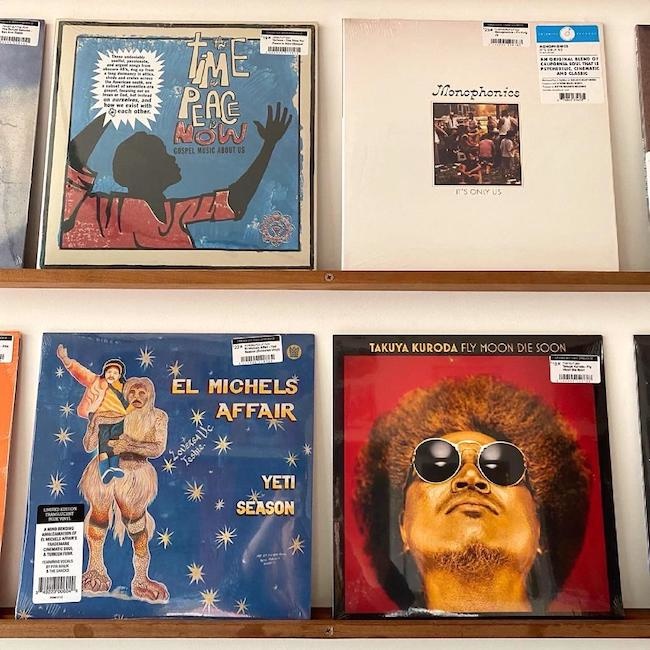 Various - The Time For Peace Is Now (Gospel
Monophonics - It's Only Us
El Michels Affair - Yeti Season (Coloured Vinyl)
Takuya Kuroda - Fly Moon Die Soon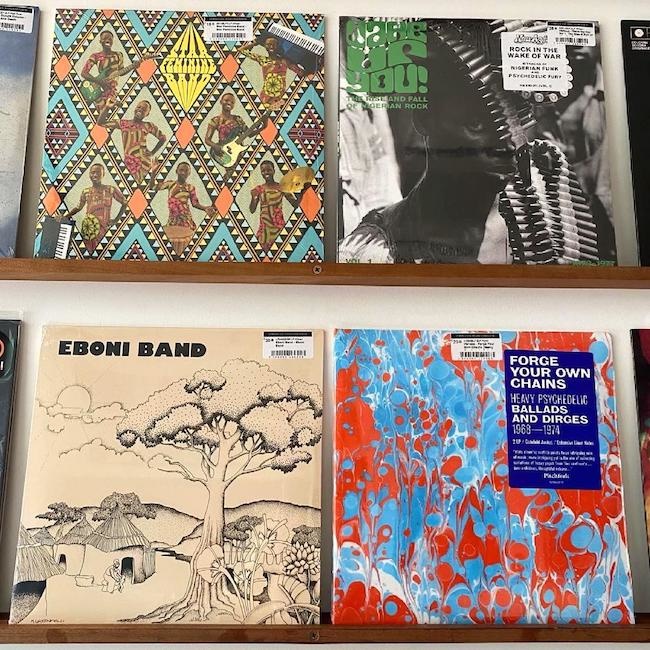 Star Feminine Band - Star Feminine Band
Various - Wake Up You Vol 1: The Rise & Fall Of Nigerian Rock Music (1972-1977)
Eboni Band - Eboni Band
Various - Forge Your Own Chains (Heavy Psychedelic Ballads And Dirges 1968-1974)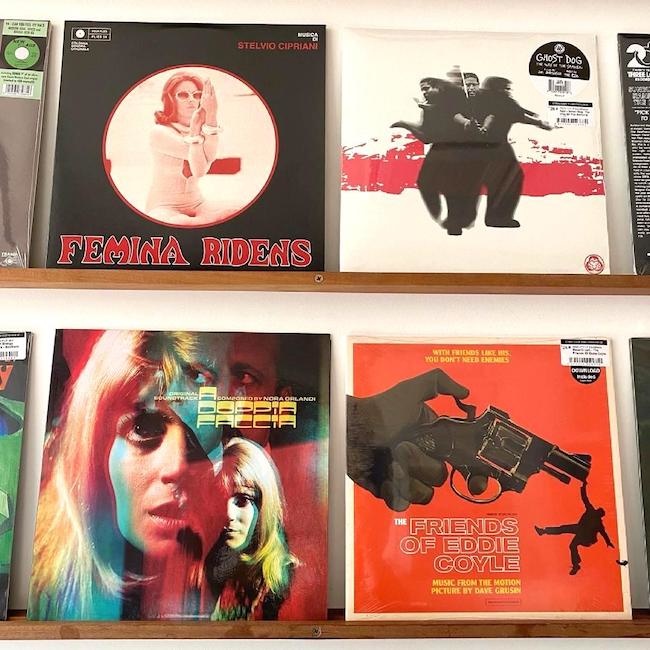 Stelvio Cipriani - Femina Ridens
RZA - Ghost Dog: The Way Of The Samurai OST
Nora Orlandi - A doppia faccia
Dave Grusin - The Friends Of Eddie Coyle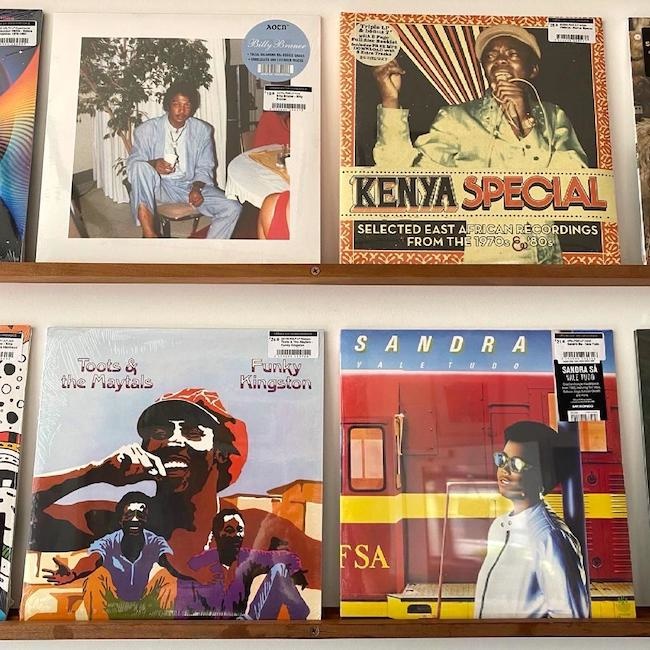 Billy Bruner - Billy Bruner
Various - Kenya Special
Toots & The Maytals - Funky Kingston (Coloured Vinyl)
Sandra Sa - Vale Tudo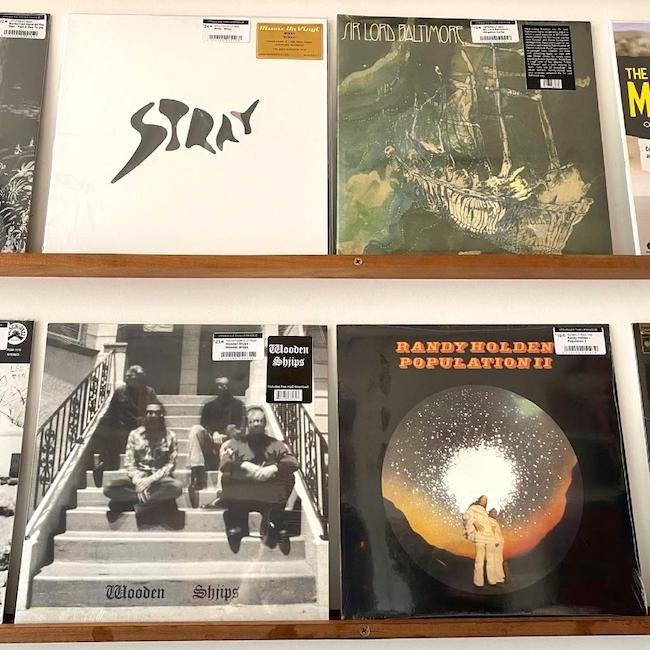 Stray - Stray
Sir Lord Baltimore - Kingdom Come
Wooden Shjips - Wooden Shjips
Randy Holden - Population II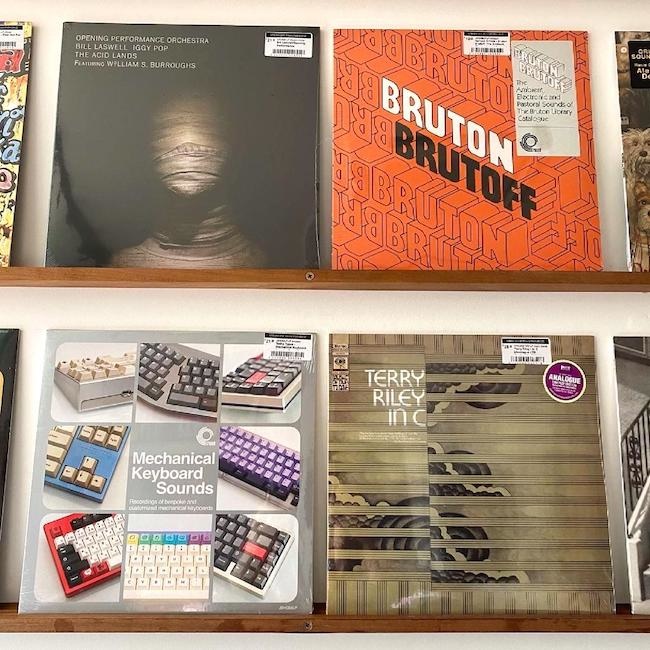 Bill Laswell/Opening Performance Orchestra/Iggy Pop/W.S. Burroughs - The Acid Lands
Various Artists - Bruton Brutoff
Taeha Types - Mechanical Keyboard Sounds
Terry Riley - In C (Analogue LTD Audiophile Edition)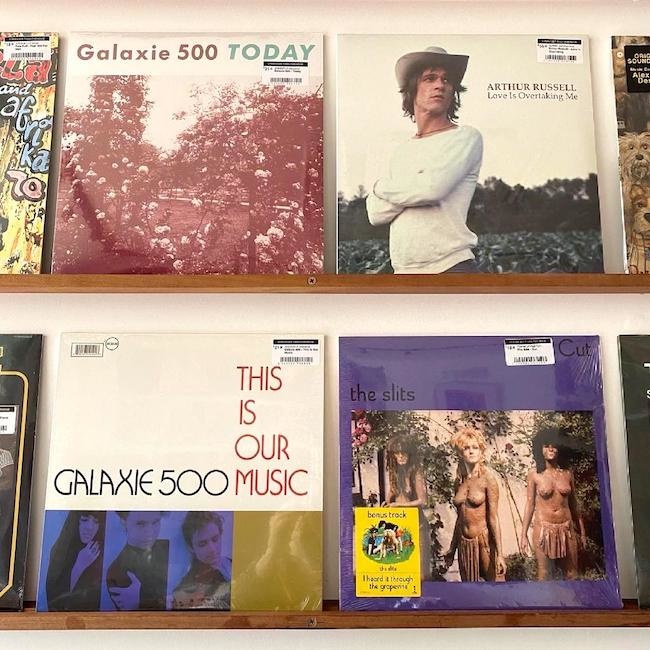 Galaxie 500 - Today
Arthur Russell - Love Is Overtaking
Galaxie 500 - This Is Our Music
The Slits - Cut
____________


PRE-ORDERS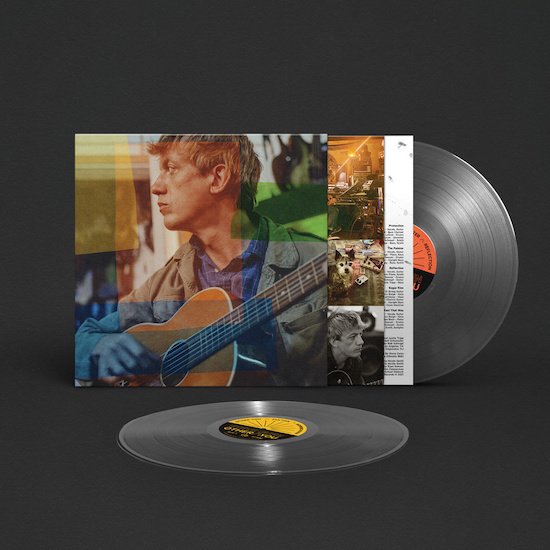 Steve Gunn - Other You (Coloured Vinyl)
Indies Exclusive Clear vinyl via Matador Records

Acclaimed songwriter and guitarist Steve Gunn returns this summer with his stunning new album Other You. Recorded in Los Angeles with Grammy Award winning producer and engineer Rob Schnapf, Gunn sought to create an album that would push his melodic and compositional sensibilities to thrilling new heights. The resulting tracks find Gunn pushing his cosmic Americana to exciting new dimensions encompassing elements of prog, jazz, and contemporary classical music.
The album also features contributions from Mary Lattimore, Juliana Barwick, Bridget St. John and Jeff Parker.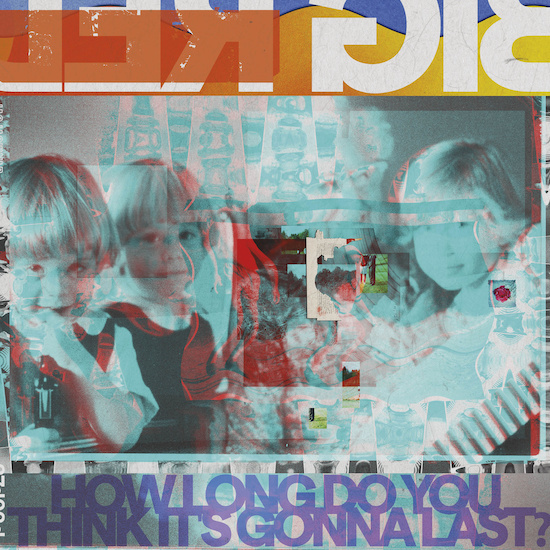 Big Red Machine - How Long Do You Think It's Gonna Last? (Coloured Vinyl)
Limited Opaque Red Vinyl via Jagjaguwar
Big Red Machine is led by Aaron Dessner (The National, producer for Taylor Swift, Sharon Van Etten and others) in collaboration with Justin Vernon (Bon Iver). How Long Do You Think It's Gonna Last? features over a dozen marquee collaborators, including some of the biggest names across mainstream pop, indie, folk and other genres. It features Taylor Swift, Fleet Foxes, Sharon Van Etten, Ben Howard, this is the Kit, Anais Mitchell and more.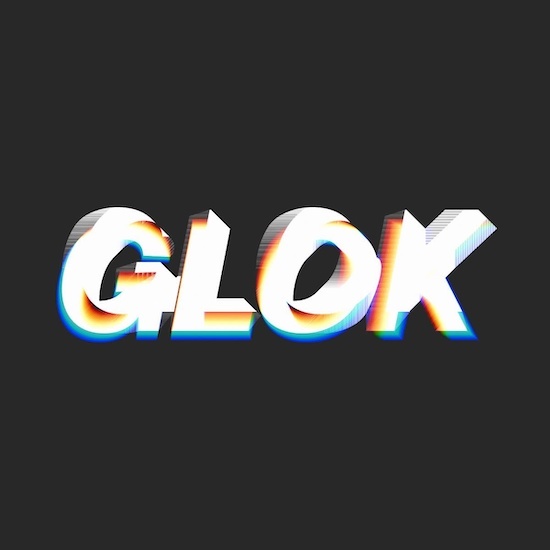 Glok - Pattern Recognition (Coloured Vinyl)
Glok is the electronic alter ego of Andy Bell; best-known as the guitarist in venerated shoegazers Ride, alongside stints in other famous groups, with a noteworthy solo career too. This October his first album proper as Glok – Pattern Recognition – is released via Ransom Note Records' sister label Bytes.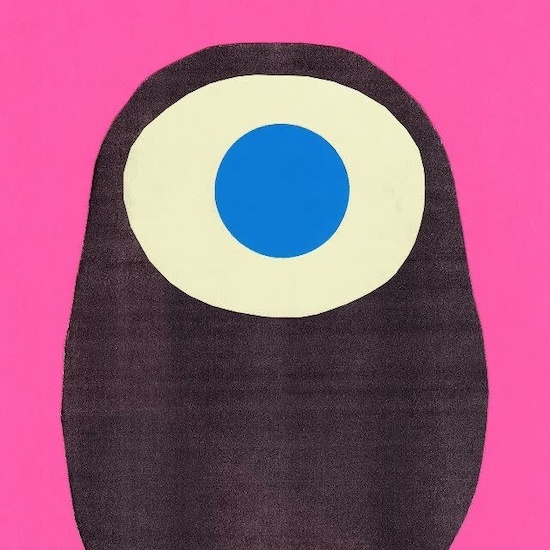 Vanishing Twin - Ookii Gekkou
There's a mystery to Vanishing Twin – from their name to the multitude of sounds that inhabit their music. They don't sound like many but they hint at plenty. 'Ookii Gekkou' (Japanese for Big Moonlight) is the sound of ordinary life under a different set of rules, a record conceived and created in dark times – a sort of dream catcher for all the madness of the past year. Released via Fire Records.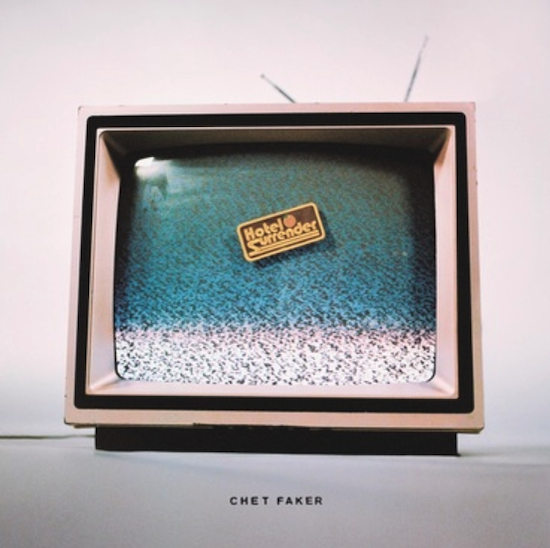 Chet Faker - Hotel Surrender (Picture Disc)
Limited Picture Disc.
Five-time ARIA award-winning producer, songwriter and artist, Nick Murphy releases the highly anticipated new album from his Chet Faker project. In a return to making music that simply felt good, Nick Murphy revived his acclaimed billion streaming Chet Faker project in October 2020 after a six-year hiatus. The culminating result is Hotel Surrender: a self-produced, self-written 10-track LP that reintroduces the swaggering bass lines and electrifying melodies that made fans fall in love with Chet Faker the world over.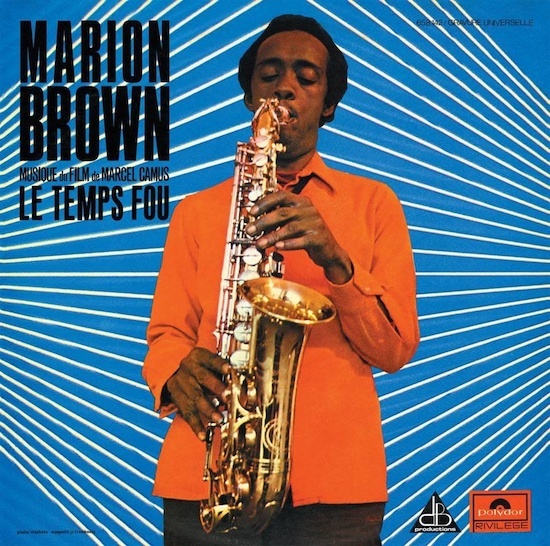 Marion Brown - Le Temps Fou
Originally released on Privilege, a sub-label of Polydor, this soundtrack by free jazz saxophonist Marion Brown is almost impossible to find in its original pressing. Now more than fifty years later it is finally reissued, to the delight of free jazz enthusiasts and film music collectors.


Here's our full list of pre-orders


________________


You can also scan this code, or click here for our weekly new releases playlist on Spotify. Updated every Friday!