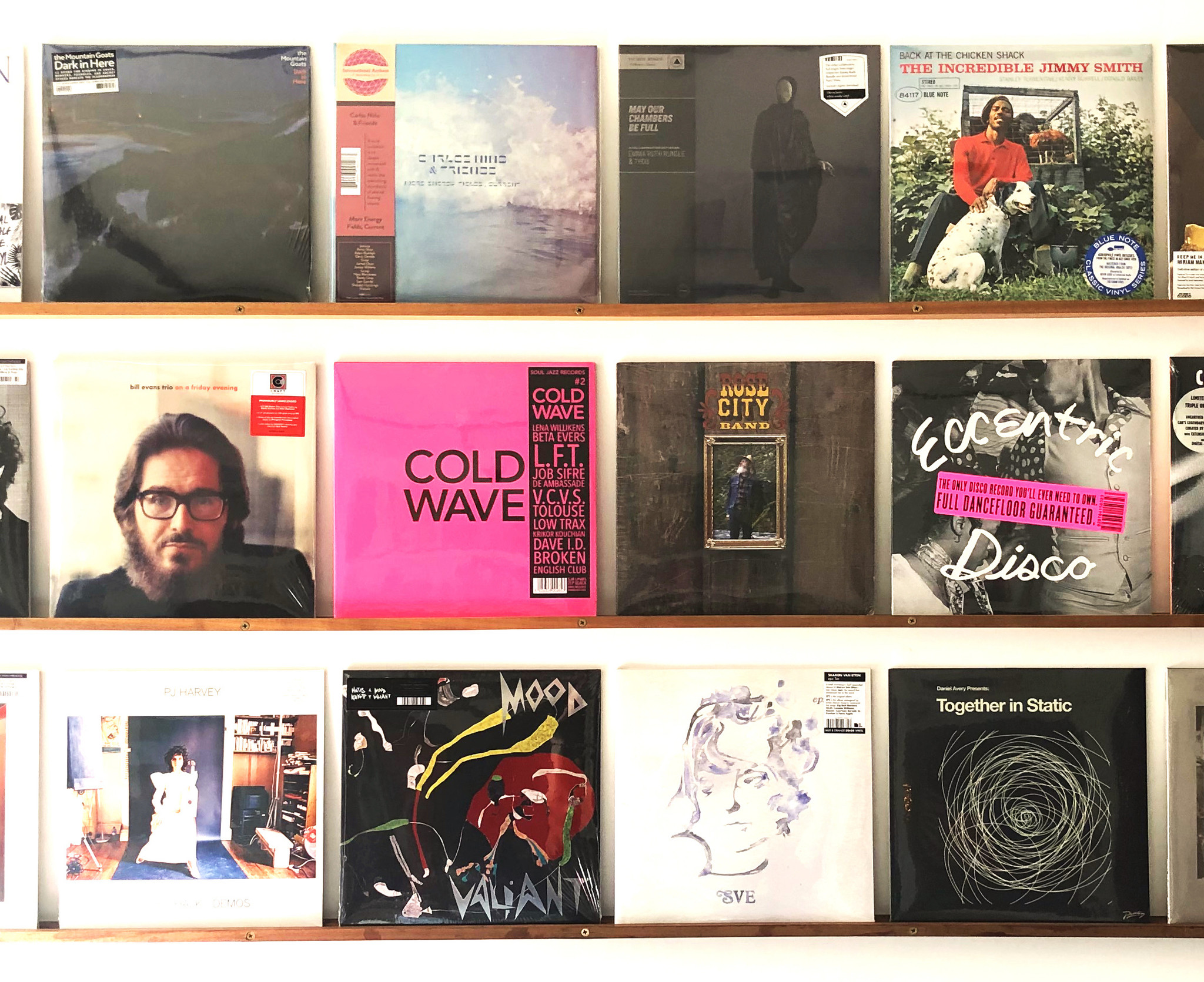 New Releases 25th June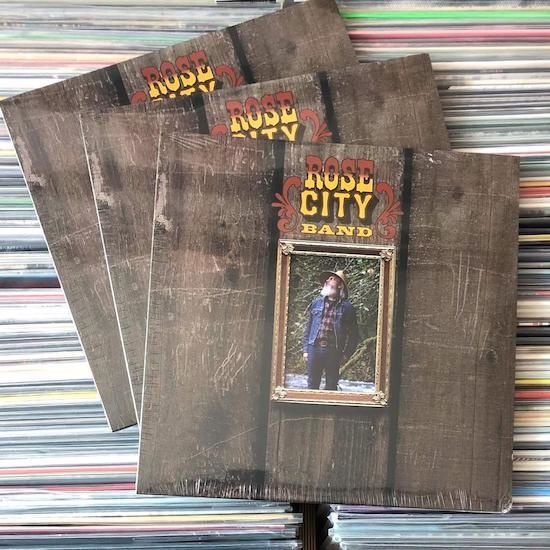 Rose City Band - Earth Trip (Coloured Vinyl)
Limited Forest Green coloured vinyl via Thrill Jockey.
Through its daring honesty and masteful arrangements, Earth Trip cements Ripley Johnson's (Wooden Shjips and Moon Duo) place as a singular songwriter of inimitable skill. It's message of mindfulness and our interconnectedness to the environment expands on a long country and blues music tradition that draws a symbiotic relationship between storyteller and the land, capturing the beauty of the natural world while also emphasising our responsibility in preserving it for future generations.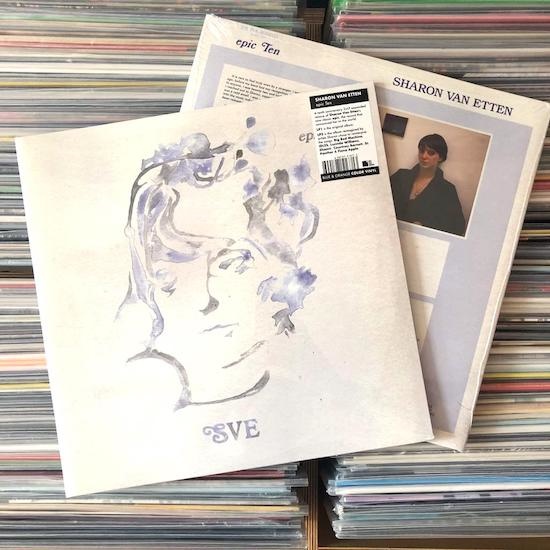 Sharon Van Etten - Epic Ten (Coloured Vinyl)
Opaque Blue / Orange coloured vinyl.
Epic laid a romantic melancholy over the gravel and dirt of heartbreak without one honest thought or feeling spared. Her songs covered betrayal, obsession, egotism, and all the other emotions we dislike in others and recognize in ourselves. To celebrate the 10th anniversary of this special album's release, and to acknowledge the convergence of Van Etten's present and past work, she asked fellow artists she admired to participate in an expanded reissue, where each artist would cover one different song from epic in their own style.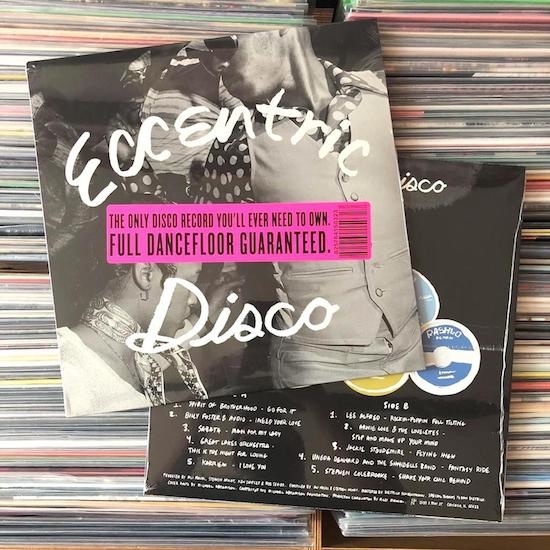 Various - Eccentric Disco (Coloured Vinyl)
Party People Pink vinyl. Ten Numero-minted, dance floor ready dive bombers from disco's all-to-brief heyday, previously swept under rug by the whitewashed glitz and glam of the era. Chugging grooves, bubbling synths, soaring strings, and sonorous voices are guaranteed to light up your night, on living room rugs and dance floors alike.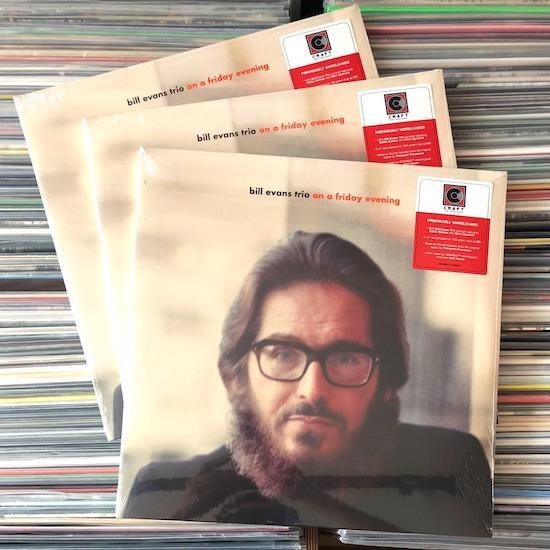 Bill Evans - On A Friday Evening
A previously unreleased live performance from 1975, captured at Oil Can Harry's in Vancouver, B.C. This recently unearthed concert recording is issued as a standalone album titled On a Friday Evening.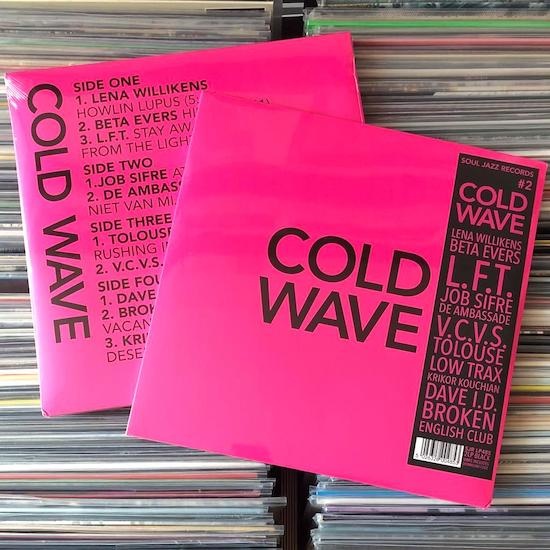 Various - Cold Wave #2 (Coloured Vinyl)
Double heavyweight Purple vinyl with free pull-put fanzine on the groups.
Soul Jazz Records new Cold Wave #2 is a new collection of current electronic artists who have all been shaped by the early European cold wave artists of the late 70s and early 80s.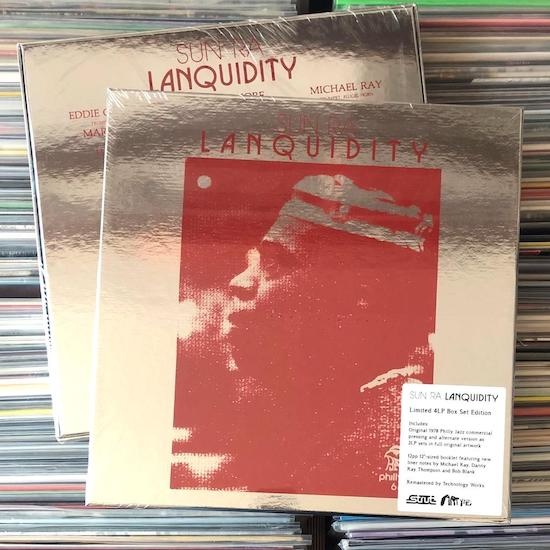 Sun Ra - Lanquidity (Deluxe Edition)
Silver foil box, first 2LP set in a foil / magenta sleeve, 2nd set in 2x yellow A4 sheets incl. a 12-page over-sized booklet. Strut present the definitive edition of Sun Ra's classic 'Lanquidity' album from 1978 with a brand new 4LP box set edition. Recorded overnight at Bob Bank's Blank Tapes on 17th July 1978 after the Arkestra had appeared on Saturday Night Live, the album is unique in the Ra catalogue.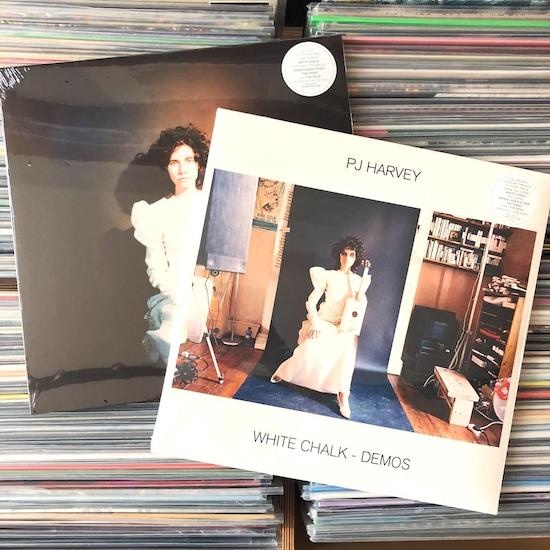 PJ Harvey - White Chalk Demos
Collection of unreleased demos written for the seventh PJ Harvey studio album White Chalk, including demos of 'When Under Ether', 'The Piano' and 'The Devil'.

PJ Harvey - White Chalk
Reissue on vinyl of the seventh PJ Harvey studio album White Chalk. The album was produced by PJ Harvey, Flood and John Parish and originally released in September 2007.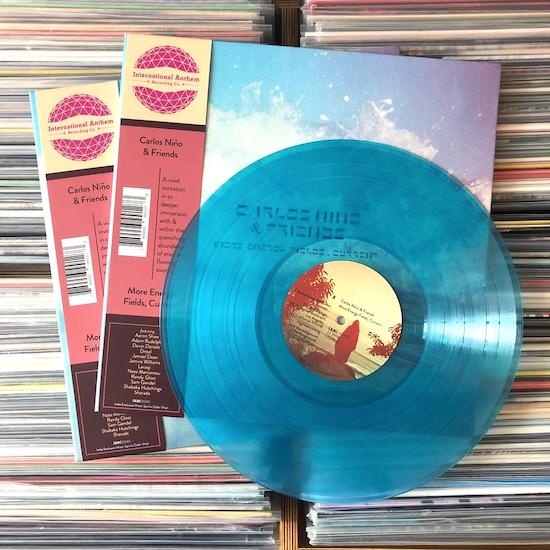 Carlos Niño & Friends - More Energy Fields, Current (Coloured Vinyl)
Limited indie exclusive water spirits blue coloured vinyl edition. Deluxe reverse-board gatefold jacket with painted pockets, glossy insert card, obi strip, and dome-patterned inner-sleeve via International Anthem. More Energy Fields, Current is a definitive new peak in the recorded continuum of prolific producer/percussionist Carlos Niño.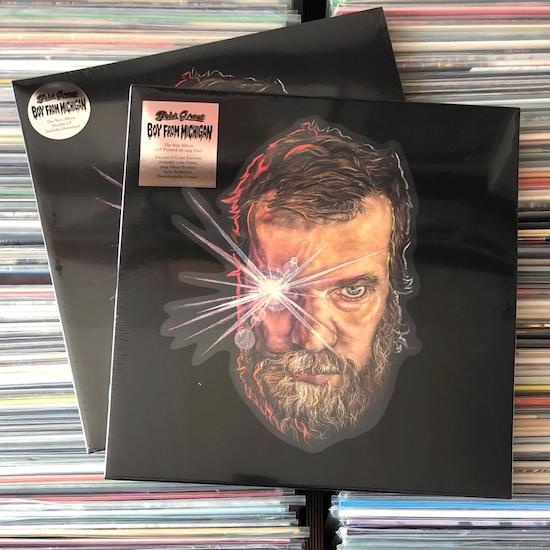 John Grant - Boy From Michigan (Black Velvet O Card Sleeve)
Produced by longtime friend Cate Le Bon, Boy from Michigan is Grant's most autobiographical and melodic work to date. 2LP pressed on 140g Black Vinyl with 36 page photo booklet, unique prints + 2 Inner Sleeves with Paintings by Gil Corral. Released on Bella Union.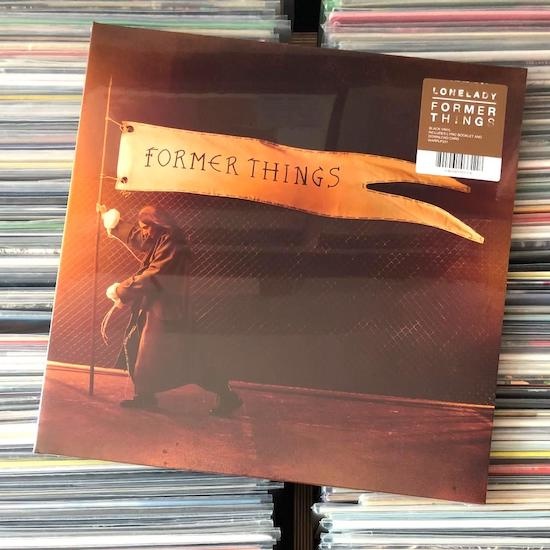 Lonelady - Former Things
Warp Records release Former Things, the follow up to acclaimed 2015 album Hinterland. It was entirely crafted by LoneLady during her time spent in Somerset House Studios Rifle Range, an 18th century shooting range that has now been adapted into an experimental performance space.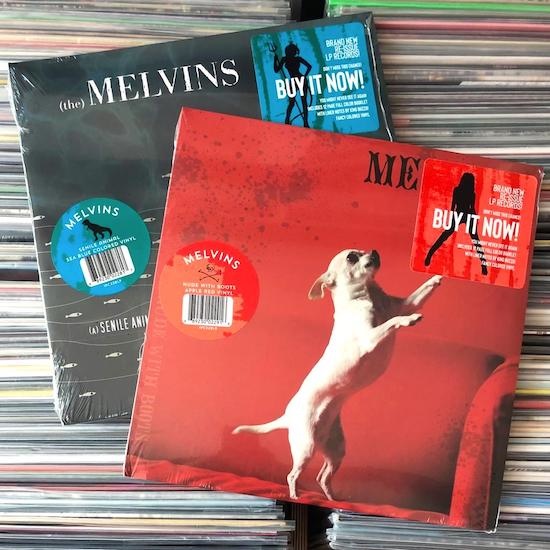 More Melvins Vinyl reissues for 2021. After blowing out of the February releases of 'Hostile Ambient Takeover' and 'Gluey Porch Treatments', Ipecac are bringing back three more releases on vinyl. The Bride Screamed Murder, (A) Senile Animal & Nude With Boots are the infamous line-up of Buzz and Dale together with the guys from Big Business. Some of the band's best-selling releases. Available on limited coloured vinyl via Ipecac Recordings.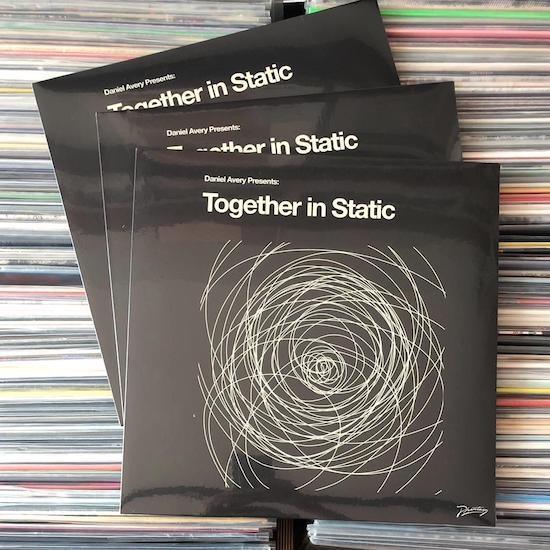 Daniel Avery - Together In Static
New Daniel Avery album Together In Static released via Phantasy Sound. With his now sold out seated and socially distanced live show Together In Static set to take place at London's recently restored Hackney Church on 29th May across two sittings, matinee and evening, Daniel Avery announces an 11-track album of the same name, comprised of music created exclusively for the performance.


_____________



NEW RELEASES BY GENRE

Books
Maggot Brain Issue 5

Rock / Pop / Alternative
Birds Of Maya - Valdez
Lucy Dacus - Home Video
Lucy Dacus - Home Video (Clear Vinyl)
Lucy Gooch – Rain's Break EP
John Grant - Boy From Michigan
John Grant - Boy From Michigan (Black Velvet O Card Sleeve)
Hiatus Kaiyote - Mood Valiant
Hiatus Kaiyote - Mood Valiant (Coloured Vinyl)
Hiatus Kaiyote - Mood Valiant (Deluxe)
Lightning Bug - A Color of the Sky (Coloured Vinyl)
Lonelady - Former Things
Maple Glider - To Enjoy is the Only Thing (Coloured Vinyl)
The Mountain Goats - Dark in Here
The Mountain Goats - Dark in Here (Coloured Vinyl)
PJ Harvey - White Chalk
PJ Harvey - White Chalk Demos
Sharon Van Etten - Epic Ten (Coloured Vinyl)
Faye Webster - I Know I'm Funny haha

Electronic
Daniel Avery - Together In Static
Caterina Barbieri - Fantas Variations
Matthew Dear - Preacher's Sigh And Potion: Lost Album (Coloured Vinyl)
Eli Keszler - Icons
Eli Keszler - Icons (Coloured Vinyl)
Kelly Lee Owens - Kelly Lee Owens (Coloured Vinyl)
Linkwood - Mono
Various - Do You Have The Force? (Jon Savage's Alternate History Of Electronica 1978-82)
Various - Perfect Motion - Jon Savage's Secret History of Second-Wave Psychedelia 1988-93

Funk / Disco / Hip Hop
The Roots - Do You Want More?!!!??!
Various - Eccentric Disco
Various - Eccentric Disco (Coloured Vinyl)

Jazz
Sonny Clark - Cool Struttin'
Miles Davis - Merci, Miles! Live at Vienne
Bill Evans - On A Friday Evening
Hypnotic Brass Ensemble - This is a Mindfulness Drill (Coloured Vinyl)
Etta James - Etta James: The Montreux Years
Carlos Niño & Friends - More Energy Fields, Current
Carlos Niño & Friends - More Energy Fields, Current (Coloured Vinyl)
Evan Parker - Collected Solos
Nina Simone - Nina Simone: The Montreux Years
Jimmy Smith - Back At The Chicken Shack
Sun Ra - Lanquidity (Deluxe Edition)

Americana / Blues
Robert Finley - Sharecropper's Son (Coloured Vinyl)
Hiss Golden Messenger - Quietly Blowing It (Coloured Vinyl)

Avant Garde
Kid Millions & Jan St Werner - Imperium Droop (Coloured Vinyl)

Psych
Rose City Band - Earth Trip
Rose City Band - Earth Trip (Coloured Vinyl)

Metal
Melvins - (A) Senile Animal (Coloured Vinyl)
Melvins - The Bride Screamed Murder (Coloured Vinyl)
Melvins - Nude With Boots (Coloured Vinyl)
Emma Ruth Rundle & Thou - May Our Chambers Be Full (White Smoke Vinyl)

Post Punk
Various - Cold Wave #2
Various - Cold Wave #2 (Coloured Vinyl)


______________
RESTOCKS
Lots of amazing records back in the racks for the weekend.
Check our full selection here 


Various - Southeast of Saturn
Yusef Lateef - Live at Ronnie Scott's, 15th January 1966
Silver Synthetic - Silver Synthetic
Al Green - I'm Still In Love With You
Hiroshi Sato - Orient
Oasis - Definitely Maybe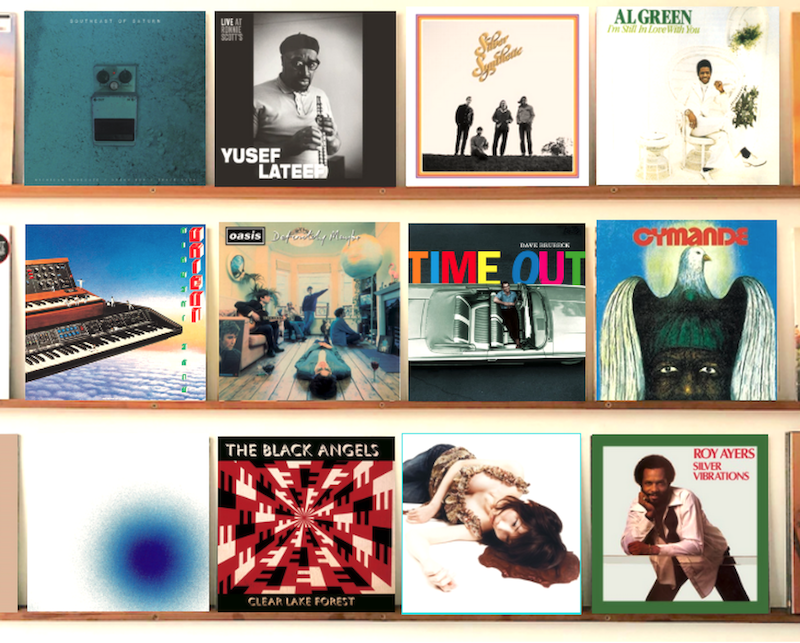 Dave Brubeck - Time Out +1 Bonus Track (Coloured Vinyl)
Cymande - Cymande
Cornelius - Point
The Black Angels - Clear Lake Forest
Boris - Feedbacker
Roy Ayers - Silver Vibrations (2LP Version)
 

___________


PRE-ORDERS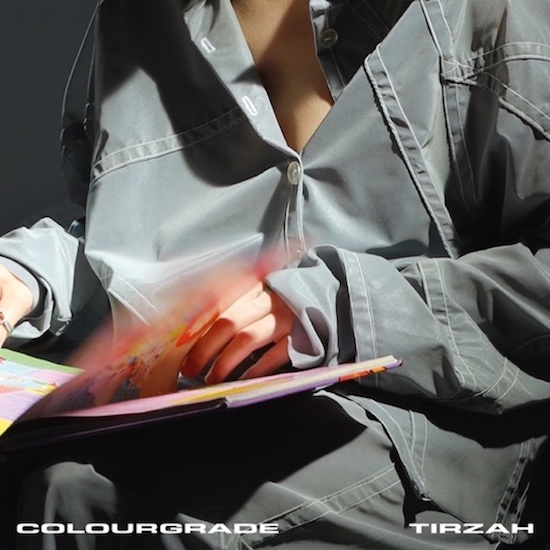 Tirzah - Colourgrade (Coloured Vinyl)
Indies Exclusive Transparent Sun Yellow vinyl.
Colourgrade follows on from 2018's immediate cult classic LP, Devotion. It forms a subconscious snapshot from across a year when Tirzah was playing live regularly for the first time, in the depths of promoting Devotion and recorded soon after the birth of her first child and shortly before her second child was born.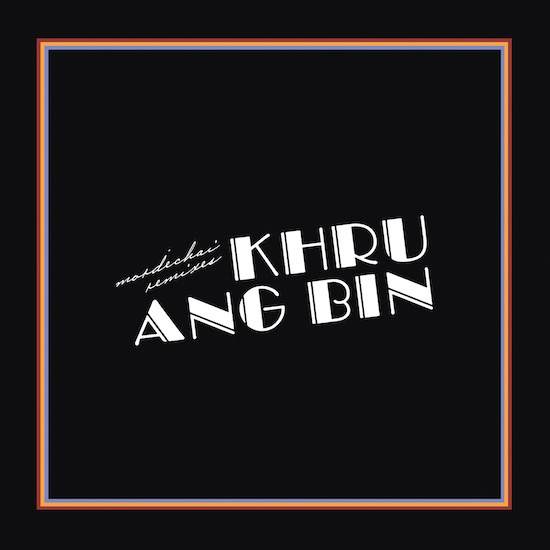 Khruangbin - Mordechai Remixes
The choice of remixers for this album is neither arbitrary nor accidental. They're not names picked randomly out of a hat or chosen via a throw of the dice. All have some connection to the band, sometimes personal friendships, musical connections, or simply mutual musical appreciation. Some of these remixes were specifically made so you can dance your ass off while getting down to the Khruangbin sound, while some might better be appreciated horizontally with headphones on, wearing fashionably loose clothes. The choice is yours. But all were made with love and respect for Khruangbin. Released via Dead Oceans.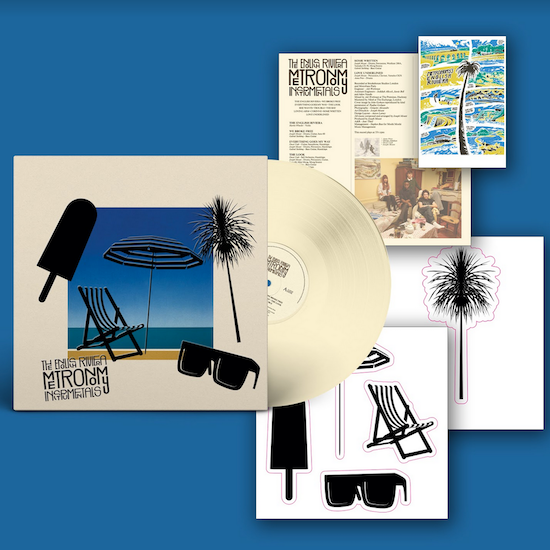 Metronomy - The English Riviera [Instrumentals] (Dinked Edition) 
The Dinked vinyl edition of The English Riviera [Instrumentals] will be a cream coloured 12" vinyl with numbered sleeve, complete with transparent sticker sheets, A6 Postcard and Dinked sticker. A full reissue of The English Riviera is out now, with the 10th anniversary edition containing six previously unheard Metronomy bonus tracks via Because Music.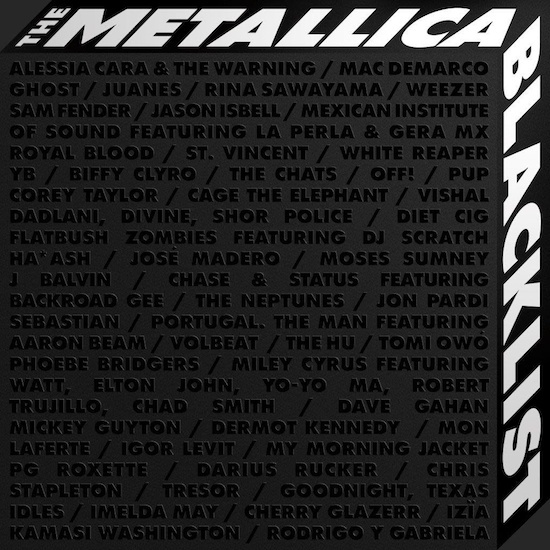 Metallica - The Metallica Blacklist (7LP Box Set)
The Metallica Blacklist celebrates the 30th anniversary and enduring influence of the iconic Black Album, with one of the most ambitious projects ever conceived by the Metallica team: An unprecedented 50+ artists spanning an unbelievably vast range of genres, generations, cultures, continents and more, each contributing a unique interpretation of their favorite Black Album song. All profits from The Metallica Blacklist will be split evenly between the All Within My Hands Foundation and 50+ charities chosen by the artists who play on the album. All music overseen by executive producer Giles Martin. Out October 1st.


The seven LPs will be housed in die-cut jackets with a booklet in a library-style slipcase. Comes with an MP3 download card.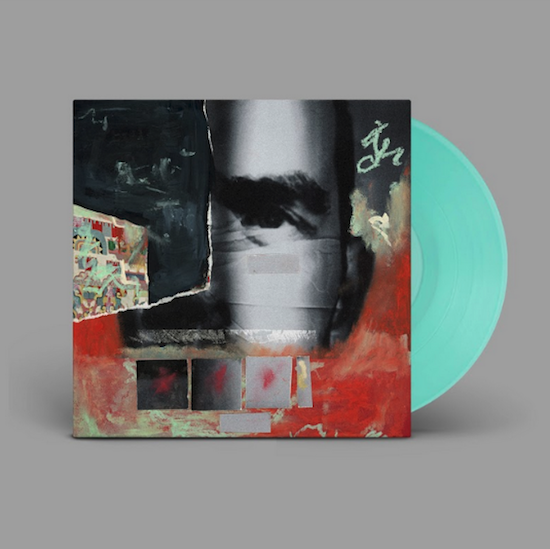 Jordan Rakei - What We Call Life (Coloured Vinyl)
Translucent Pistachio Green vinyl LP, printed inner sleeve, fully artworked outer sleeve with obi. Includes double-sided lyric poster and MP3 download code. Artwork by Justin Tyler Close. Multi-instrumentalist, vocalist, producer, and songwriter Jordan Rakei is back with his fourth studio album, 'What We Call Life', released via Ninja Tune on 17th September.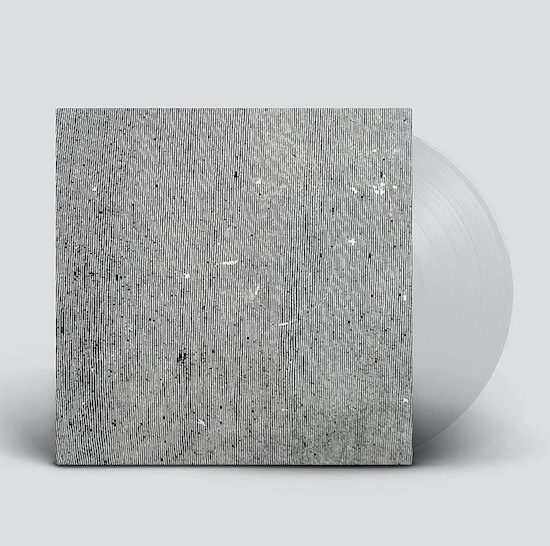 Low - Hey What (Loser Edition)
Crystal Clear Loser Edition via Sub Pop
Focusing on their craft, staying out of the fray, and holding fast their faith to find new ways to express the discord and delight of being alive, to turn the duality of existence into hymns we can share, Low present Hey What. These ten pieces—each built around their own instantaneous, undeniable hook—are turbocharged by the vivid textures that surround them. Hey What is Low's thirteenth full-length release in twenty-seven years, and their third with producer BJ Burton.



________


Four stunning reissues from Life Goes On Records

The Jacks - Vacant World 
The Jacks managed to record a very unique album, very dark and introspective, an album full of tension and contained wrath that maintains its power by refusing to fully explode. You'll find fuzz guitars, tremolo, lots of reverb and the occasional use of flute and vibraphone.

Abdul-Malik - Jazz Sahara
The debut album by double bassist and oud player Ahmed Abdul-Malik featuring performances recorded in late 1958 and originally released on the Riverside label.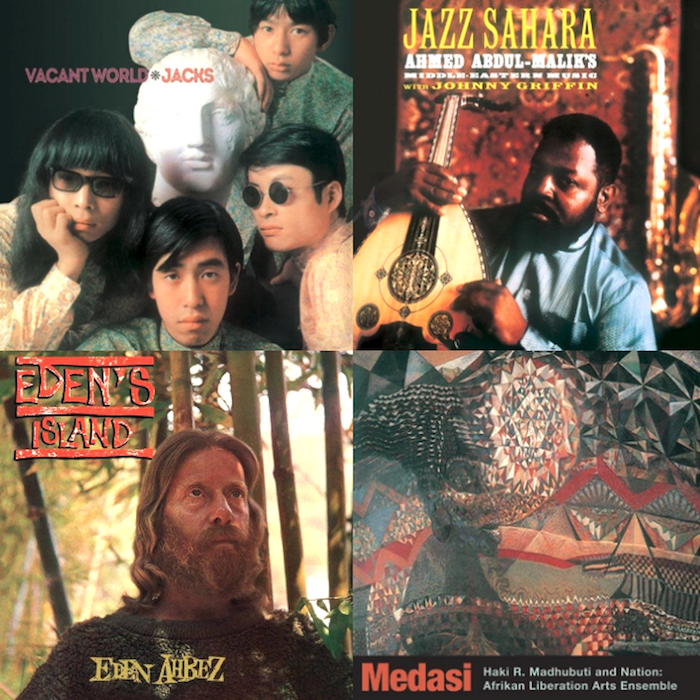 Eden Ahbez - Eden's Island
An epic concept album about an utopian society living in peace and harmony on an island far away from the modern western world as we know it.

 Haki R Madhubuti - Medasi
Super-rare deep spiritual jazz from 1977! A little-known sought after obscurity of indy label afro-centric deep jazz recorded in 1976-7! 


_________





Also three timeless albums from Makoto Kubota and The Sunset Gang lovingly reissued by WEWANTSOUNDS

For Sunset Gang Kubota gathered fellow musicians in the studio with producer Kinji Yoshino, alongside a few guests including Haruomi Hosono, Tatsuo Hayashi and Takashi Matsumoto from Happy End/Tin Pan Alley galaxy to record nine tracks inspired by R&B, soul, blues and tropical influences.

Hawaii Champroo was recorded 1975 in Honolulu. It was at the forefront of a tropical musical movement started in Japan in the mid-70s.

A year after the release of their highly-acclaimed album Hawaii Champroo, Makoto Kubota and The Sunset Gang reunited at Sounds of Hawaii studios with co-producer Haruomi Hosono to record a new album, Dixie Fever.

 Here's our full list of pre-orders

_____________



You can also scan this code, or click here for our weekly new releases playlist on Spotify. Updated every Friday!