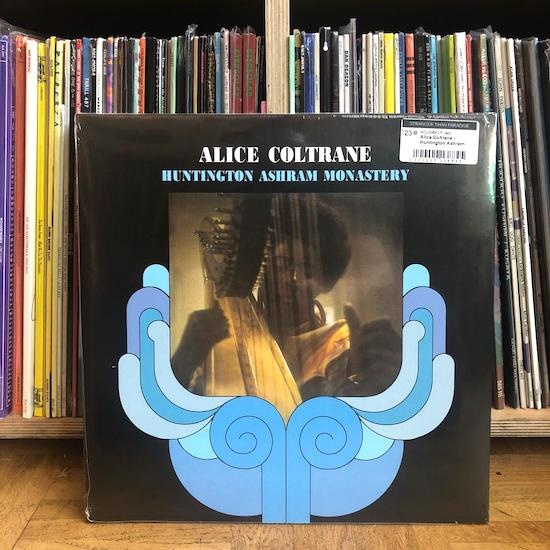 Alice Coltrane - Huntington Ashram Monastery
Remastered and cut loud at 45rpm. Gatefold sleeve.
Recorded in 1969 right after her great debut, A Monastic Trio, Huntington Ashram Monastery is an album that ranks right near the top of the amazing legacy of music that Alice Coltrane left us. Playing piano and wielding her majestical harp in a magnificent trio that featured Ron Carter on Bass and the wonderful and sadly recently passed away Rashied Ali on drums and percussion.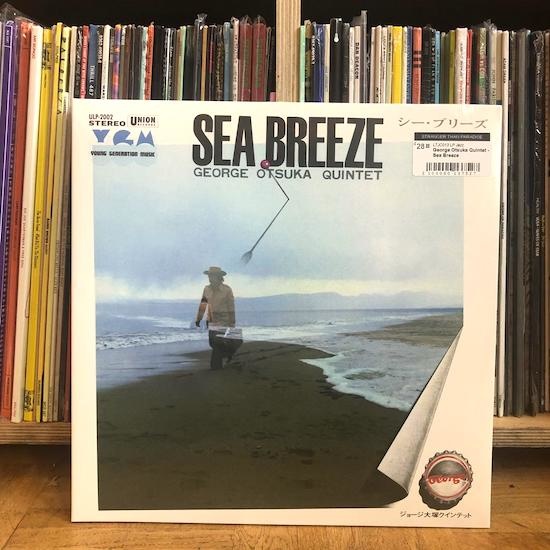 George Otsuka Quintet - Sea Breeze
Sea Breeze, released in 1971 on the Union label, is his first record in quintet formation and is reissued here on a single LP housed in a gatefold sleeve. And we can say that George Otsuka knew how to surround himself: Shunzo Ohno is on trumpet and Flugelhorn, Takao Uematsu on tenor sax and soprano, Takashi Mizuhashi on bass and Hideo Ichikawa on electric piano.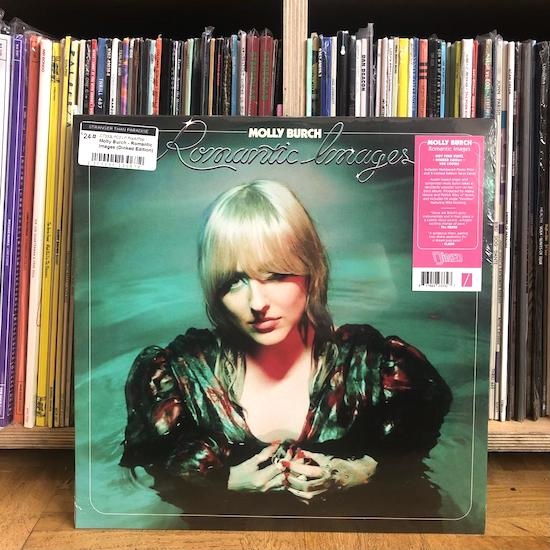 Molly Burch - Romantic Images (Dinked Edition)
Hot Pink LP. 2x Dinked Tarot Cards. Numbered 10"x10" print. Pull out poster. Printed inserts.Limited pressing of 500. Dinked Exclusive. Romantic Images, Molly Burch's third album, marks a distinct evolution for Burch, both emotionally and sonically. Recorded in Denver with Ten-nis' Alaina Moore and Pat Riley producing, the collection celebrates the timeless delights of a well-crafted pop song, flirting with Blondie Madonna, and even Mariah Carey as it forges a joyful soundtrack to liberation and self-discovery. Released via Captured Tracks.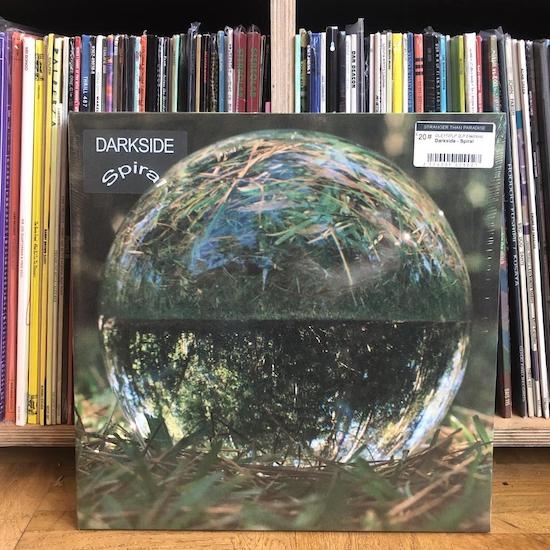 Darkside - Spiral
DARKSIDE is an American rock band formed in Providence, Rhode Island in 2011. The group consists of Chilean electronic musician & vocalist Nicolás Jaar and American multi-instrumentalist Dave Harrington. Jaar and Harrington first met while studying in Providence through their common friend and saxophonist Will Epstein. In the summer of 2011, they toured Europe and Australia in support of Jaar's breakthrough debut album Space Is Only Noise. The six songs from the band's new record Spiral were written and recorded during this initial session at a small house on Lenni-Lenape territory in 2018. Released via Matador Records.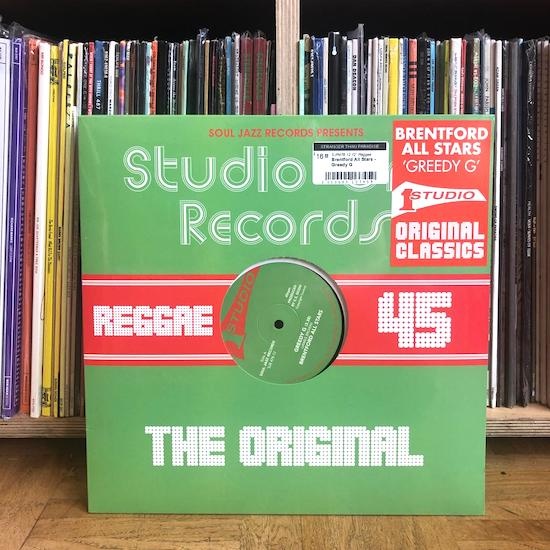 Brentford All Stars - Greedy G
The next killer tune in the brand-new series of all- time classic Studio One party bombs available on super loud 12" via Soul Jazz Records - Brentford Road All Stars' Greedy G is the ultimate reggae record to crossover into hip-hop. The all-time epic sample for Boogie Down Productions' seminal 'Jack of Spades' and based on James Brown's funk bomb 'Get on the Good Foot'.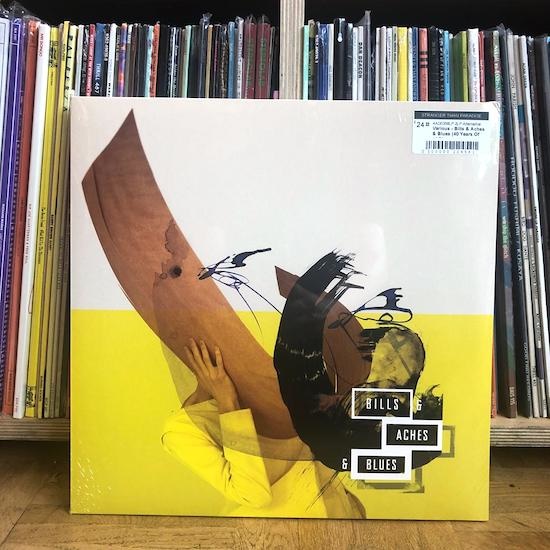 Various - Bills & Aches & Blues (40 Years Of 4AD)
In 2020, 4AD turned 40. Never one to be on time for a party, the label is commemorating that landmark this year with the release of Bills & Aches & Blues. The compilation features 18 of its current artists covering a song of their choosing from 4AD's past: a creative experiment rooted in the spirit of collaboration and a snapshot of 4AD, 41 years after its inception.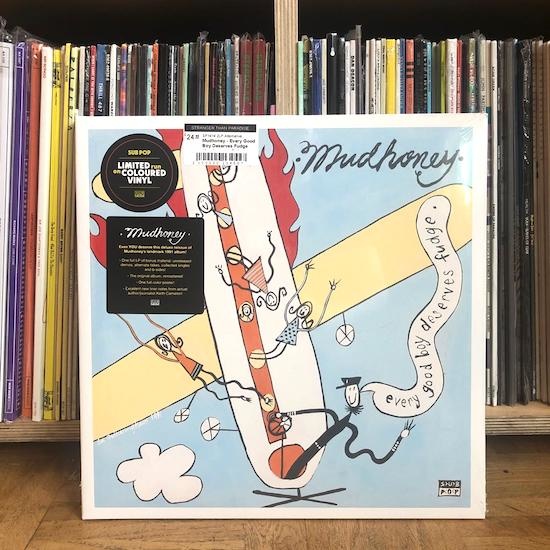 Mudhoney - Every Good Boy Deserves Fudge (Anniversary Deluxe Edition)
First pressing on Light Blue / Red vinyl via Sub Pop.
Classic 1991 album remastered and expanded with rare and previously unreleased tracks. Extensive liner notes by band biographer Keith Cameron. Album is considered a landmark of the grunge era.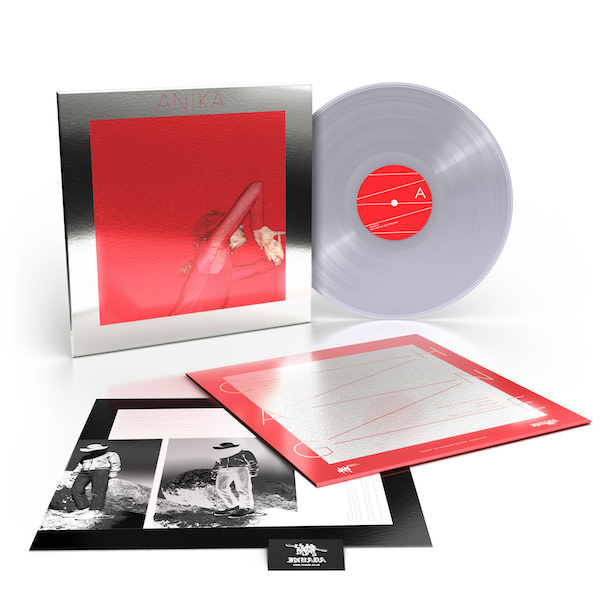 Anika - Change (Coloured Vinyl)
Grey vinyl via Invada Records.
Change is the brand new album by Anika, released on Invada Records and Sacred Bones, the first solo music from the Berlin based artist in 8 years.·A British ex-pat and former political journalist, Anika has collaborated with Beak>, Tricky and released two albums with Mexico City's Exploded View to great acclaim.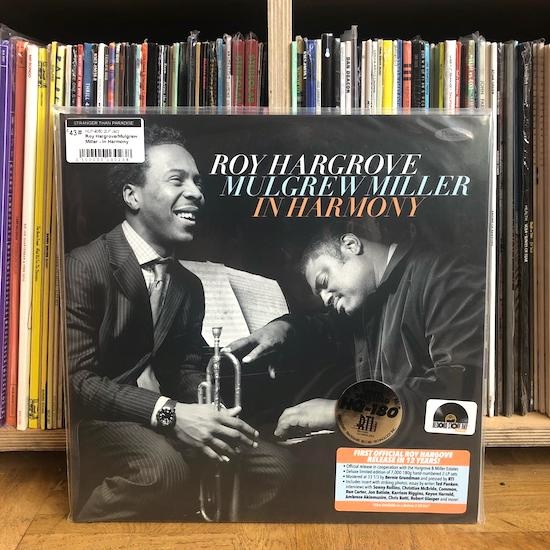 Roy Hargrove/Mulgrew Miller - In Harmony
Late Record Store Day arrival, limited to 250 copies.
In Harmony is the first previously unissued recording of the late trumpet star Roy Hargrove and piano great Mulgrew Miller since their passing in 2018 and 2013 respectively. The limited-edition 180-gram 2-LP set is being released in cooperation with the Roy Hargrove and Mulgrew Miller Estates.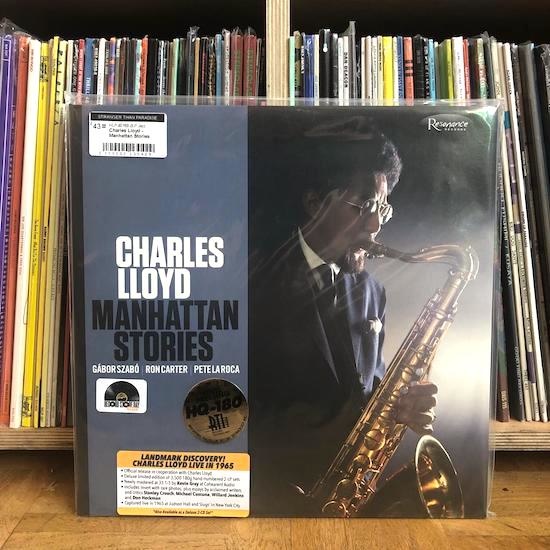 Charles Lloyd - Manhattan Stories
Another limited Record Store Day late arrival from Resonance Records.
Back by popular demand, the critically acclaimed 2014 Resonance release, Manhattan Stories, by tenor saxophone icon Charles Lloyd is available once again as a deluxe, limited-edition 180gram 2-LP 2nd pressing newly remastered.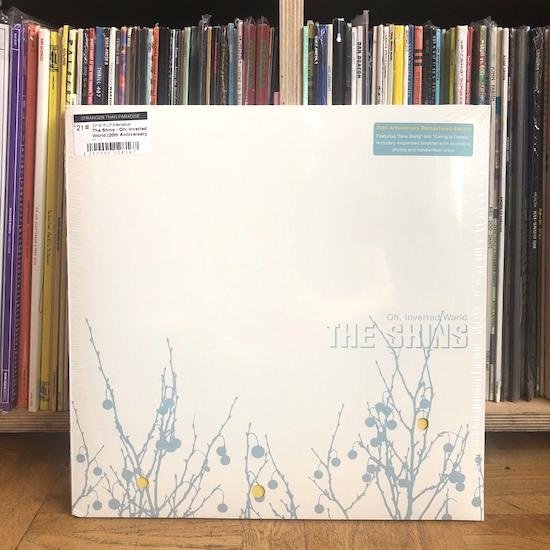 The Shins - Oh, Inverted World (20th Anniversary Remaster)
Oh, Inverted World, the earth-shattering, indie-rock-redefining 2001 debut album by The Shins, is presented here in its finest form, dressed up all nice for its 20th birthday. The classic tunes get new life by way of a full remastering job under band leader James Mercer's watchful eye, the art is given a little extra zest via a die-cut jacket and a classy inner sleeve, and the package is rounded off with a big ol' booklet with vintage photos, handwritten lyrics, and more via Sub Pop Records.


_______________

NEW RELEASES BY GENRE



Rock / Pop / Alternative
Molly Burch - Romantic Images (Dinked Edition)
Alex Bleeker - Heaven On The Faultline
Erika De Casier - Sensational (Coloured Vinyl)
Ani DiFranco - Revolutionary Love
PJ Harvey and John Parish - A Woman A Man Walked By
Paul McCartney - McCartney III Imagined
Mudhoney - Every Good Boy Deserves Fudge (Anniversary Deluxe Edition - Coloured Vinyl)
R.E.M. - Radio Free Europe
The Shins - Oh, Inverted World (20th Anniversary Remaster)
Upper Wilds - Venus (Coloured Vinyl)
Various - Bills & Aches & Blues (40 Years Of 4AD)

Electronic
Darkside - Spiral

Soul / Reggae
Brentford All Stars - Greedy G
Joel Culpepper - Sgt Culpepper
Joel Culpepper - Sgt Culpepper (Coloured Vinyl)

Jazz
Alice Coltrane - Huntington Ashram Monastery
Dexter Gordon - Go!
Lloyd McNeill - Tori
George Otsuka Quintet - Sea Breeze

World
Tropicalia - Ou Panis Et Circencis

Modern Composition
Emma-Jean Thackray - Yellow
Emma-Jean Thackray - Yellow (Coloured Vinyl)

Folk
Alasdair Roberts og Volvur - The Old Fabled River

Post Punk
Anika - Change (Coloured Vinyl)

Psych / Garage
The Delmonas - Hello, We Love You! - The Big Beat EPS
Spacemen 3 - Sound Of Confusion


_______________



RESTOCKS
Browse our recent restocks including this very special one...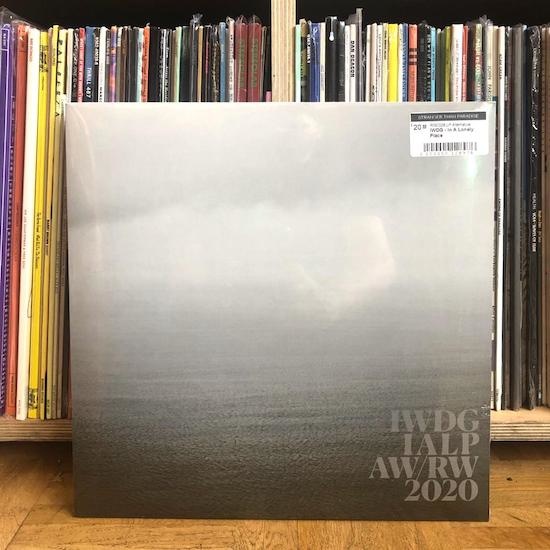 IWDG - In A Lonely Place via Rotters Golf Club
Any follower of Andrew Weatherall (a particularly fervent and erudite tribe) will be familiar with 'The Sons of Slough.' Comprising Andrew's brother Ian and Duncan Gray, they have produced music together for twenty years and throughout Andrew has been an avid supporter playing their records at his shows, helping Duncan set up his Tici Taci label and generally being a good friend.

Ian and Duncan have reworked New Order's "In a Lonely Place" as a homage to Factory and the inspiration they were to a whole generation. David Holmes, Keith Tenniswood and Sean Johnston (all long time Weatherall collaborators) used the track as a jumping off point bringing Factory, New Order, their own musical perspective and most of all Andrew together in a unique tribute to shared times and fond memories.

This is a limited Record Store Day release, we've been lucky enough to get a few more copies.

___________


Gil Scott-heron - Pieces Of A Man
Spiritualized - Songs in A&E
Glass Candy - B/E/A/T/B/O/X (Pink Vinyl)
LCD Soundsystem - Sound Of Silver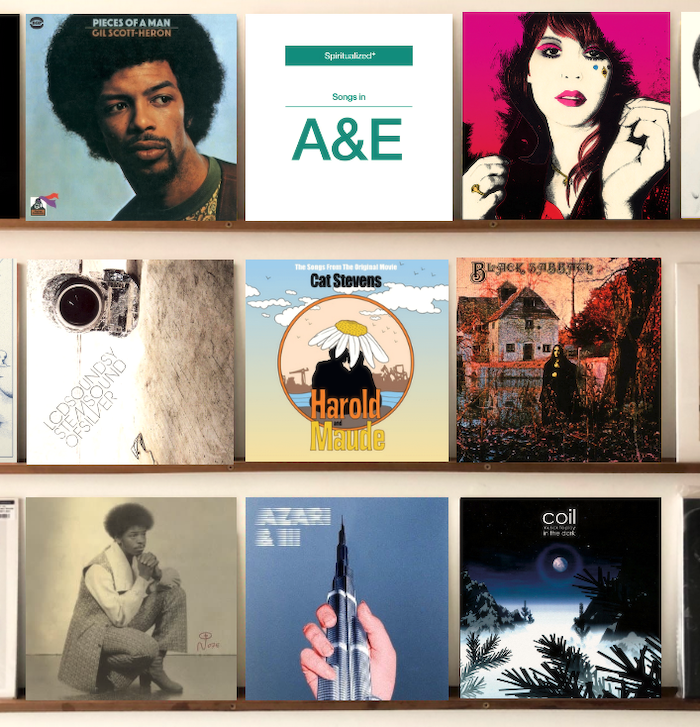 Tommy McGee - I'm A Stranger
Cat Stevens - Harold & Maude OST (Orange Vinyl)
Azari & III - Azari & III (10-Year Anniversary Clear Vinyl Edition)
Coil - Musick To Play In The Dark
Black Sabbath - Black Sabbath
Check our full selection here


_________________
PRE-ORDERS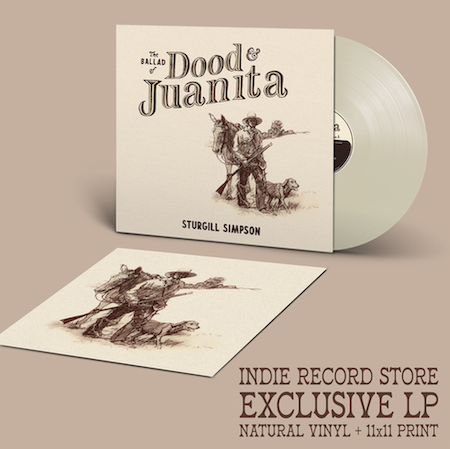 Sturgill Simpson - The Ballad of Dood & Juanita (Coloured Vinyl)
Indies Exclusive Natural coloured vinyl plus art print.
Inspired by such classic concept albums as Willie Nelson's Red-Headed Stranger, Sturgill Simpson's The Ballad of Dood & Juanita is the Grammy-winning singer/songwriter's third album in twelve months, and his most ambitious project to date. Written and recorded in less than a week, and featuring the same ace musicians who played on last year's Cuttin' Grass albums.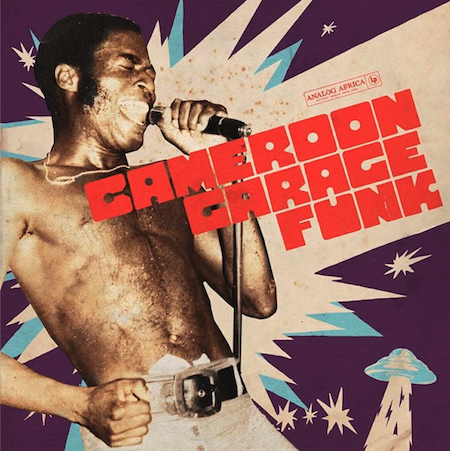 Various - Cameroon Garage Funk
Yaoundé, in the 1970´s, was a buzzing place with every neighbourhood of Cameroon´s capital, no matter how dodgy, filled with music spots but surprisingly there were no infrastructure to immortalise those musical riches. The country suffered from a serious lack of proper recording facilities, and the process of committing your song to tape could become a whole adventure unto itself. But luckily an alternative option emerged in form of an Adventist church with some good recording equipment and many of the artists on this compilation recorded their first few songs, secretly, in these premises thanks to Monsieur Awono, the church engineer. Thanks to Analog Africa.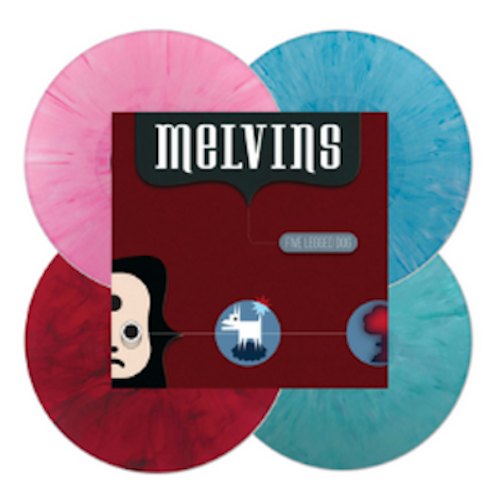 Melvins - Five Legged Dog (Coloured Vinyl)
Coloured 4LP set via Ipecac Recordings
The Melvins announce their most ambitious project yet: Five Legged Dog (Oct. 15, Ipecac Recordings), a 36-song newly recorded, acoustic collection featuring a career-spanning collection of songs, from 1987's Gluey Porch Treatments to 2017's A Walk With Love & Death, the entire gamut of the legendary band's catalogue is represented.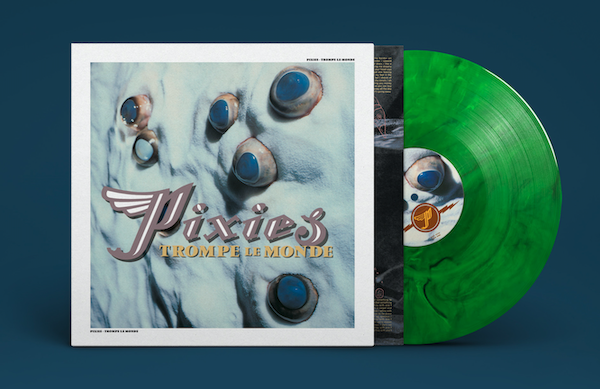 Pixies - Trompe Le Monde (Coloured Vinyl)
Limited 30th Anniversary Green Vinyl Edition via 4AD
For its 30th anniversary, Pixies 1991 album Trompe Le Monde is being reissued on limited marbled green vinyl, out September 24th 2021. Trompe Le Monde bookended a golden run of landmark records - a mini-album followed by four albums, released in quick succession – that cemented Pixies as one of the best for a generation.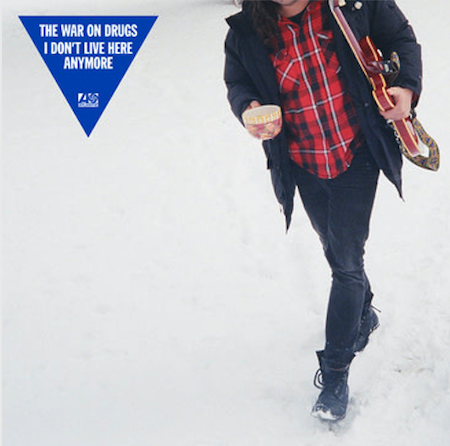 The War On Drugs - I Don't Live Here Anymore (Coloured Vinyl)
Limited Translucent Blue vinyl.
The War On Drugs first studio album in four years, 'I Don't Live Here Anymore'. The War On Drugs' particular combination of intricacy and imagination animates the 10 songs, buttressing the feelings of Granduciel's personal odyssey. It's an expression of rock 'n' roll's power to translate our own experience into songs we can share and words that direct our gaze toward the possibility of what is to come.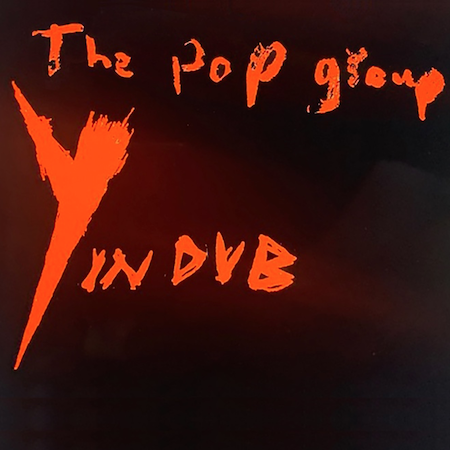 The Pop Group - Y in Dub
Double Heavy Black Vinyl in Brown Kraft Board Sleeve via Mute Records.
The Pop Group's seminal 1979 album Y has been given a new dub mix by British reggae legend Dennis "Blackbeard" Bovell, who has produced for a wide variety of artists including Fela Kuti, Bananarama and Linton Kwesi Johnson. This new version of the album features reimagined arrangements of the original album's tracks with mind-bending space echoes and a plethora of other studio effects. Y is ranked by The Wire as one of the 100 Most Important Records Ever Made and by Pitchfork as one of the Best Albums of the '70s.

______________



You can also scan this code, or click here for our weekly new releases playlist on Spotify. Updated every Friday!