New Releases 18th June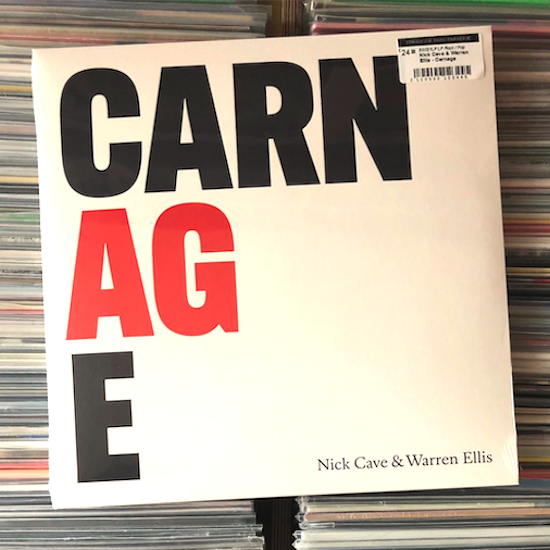 Nick Cave & Warren Ellis - Carnage
Carnage is a new album by Nick Cave & Warren Ellis, recorded over a period of weeks during lockdown. Although the pair have composed & recorded many soundtracks together, and Ellis is a long-term member of The Bad Seeds, this is the first time they have released an entire album of songs as a duo.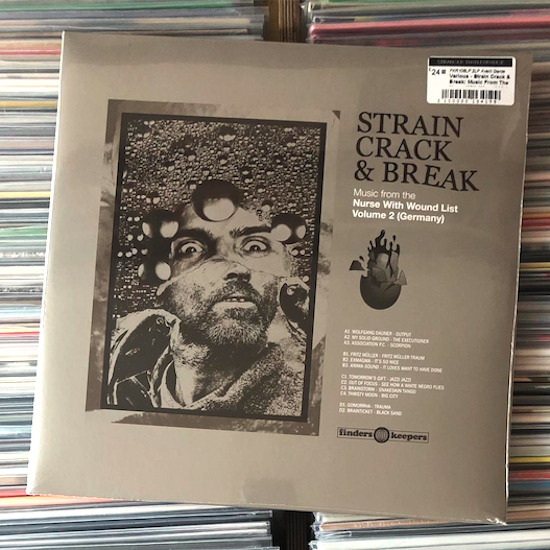 Various - Strain Crack & Break: Music From The Nurse With Wound List Volume Two (Germany)
Steven Stapleton further entrusts Finders Keepers Records to lift the veil and expose "the right tracks" from his uber-legendary Nurse With Wound List. Following the critically lauded first instalment and it's exclusively French tracklisting both parties now combine their vinyl- vulturous penchants to bring you the next Strain Crack & Break edition which consists of twelve lesser-known German records that played a hugely important part in the initial foundations of the list which began to unfold when Stapleton was just thirteen-years-old.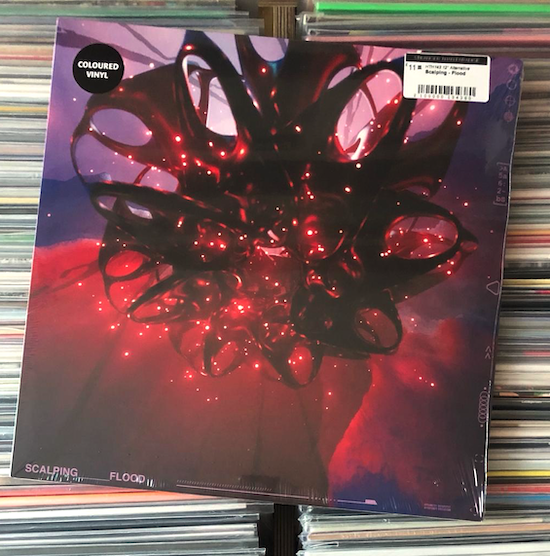 Scalping - Flood
The Flood EP is a major milestone for the band and is the first proper holistic realisation of Scalping's stylistic breadth and mastery of a unique boundary-blurring approach, along with a developed sense of the total control exerted over their music at all times. Flood is undoubtedly the sound of a band seizing and maximising a singular vision.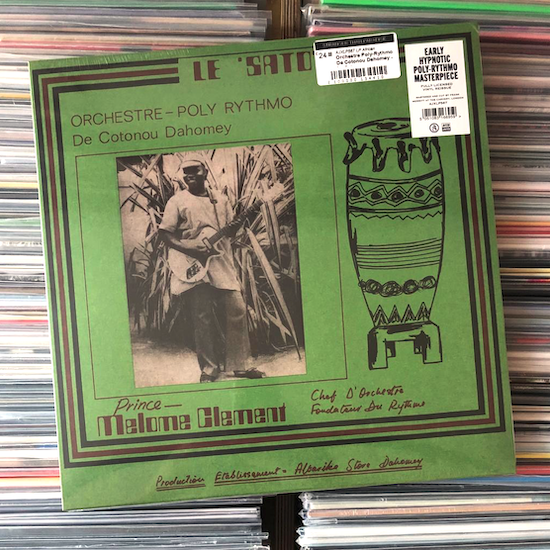 Orchestre Poly-Rythmo De Cotonou Dahomey - Le Sato
Acid Jazz Records continue their exclusive licensing agreement with Albarika Store, the legendary record label that defined the sound of Benin and influenced the entire region of West Africa and beyond.Recorded and issued in 1974, Le Sato is one of the earliest releases on the Albarika label and it is also one of the deepest.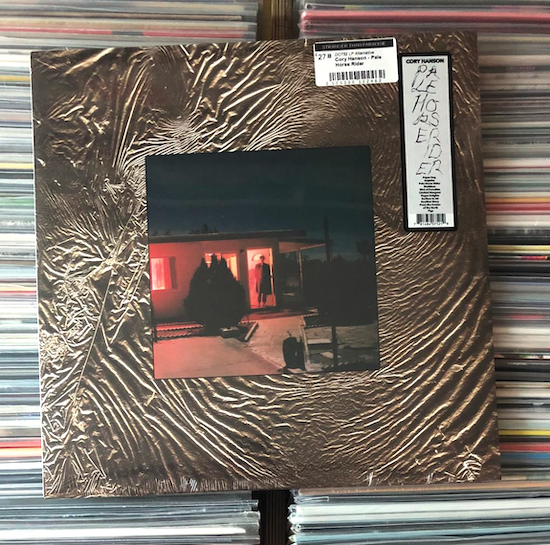 Cory Hanson - Pale Horse Rider
Wand frontman Cory Hanson releases a new album Pale Horse Rider, via Drag City. Myths and truths of a country on the way down, viewed through a deep-focus lens trained on the city from the deserts on the east; a terminus of unoccupied residential parks and streets fading into craggy footpaths to nowhere, where our passage is seen as diligent, ephemeral and grotesque by turns, forgiven and made beautiful again by the sound.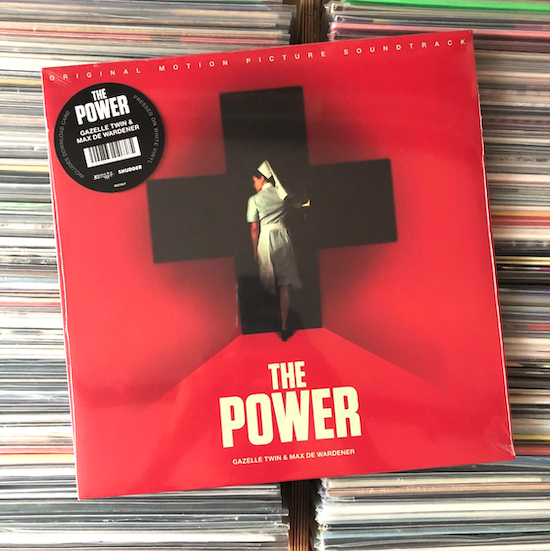 Gazelle Twin & Max de Wardener - The Power (OST) (Coloured Vinyl)
Gazelle Twin and Max de Wardener's score to "The Power", directed by BAFTA nominated director Corinna Faith. The vinyl comes housed in a deluxe spined sleeve, pressed on white vinyl and includes a double sided printed insert and download card.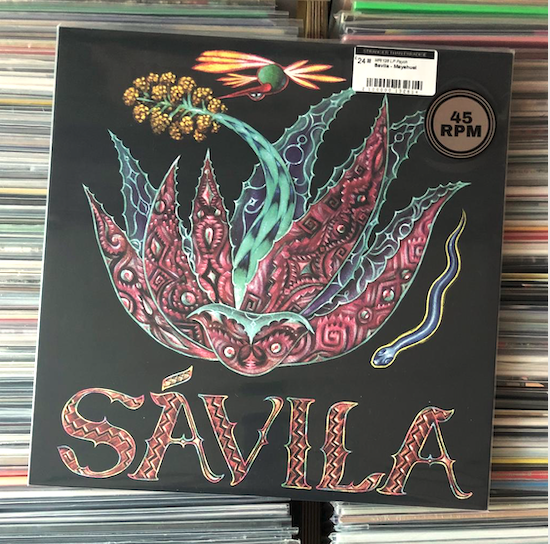 Savila - Mayahuel
Sávila is a medicinal plant that grows wild in tropical climates all over the world as well as the name of cumbia/latin/world/r&b project by guitarist Fabiola Reyna, vocalist Brisa Gonzalez and percussionist extraordinaire Papi Fimbres. MAYAHUEL is the follow up to their stunning self-titled debut, and further explores their singular melding of cumbia, dream-pop, spirited vocals, hallucinatory riffing and driving percussion. Released on Mississippi Records.


______



NEW RELEASES BY GENRE


Rock / Pop / Alternative
Nick Cave & Warren Ellis - Carnage
Cory Hanson - Pale Horse Rider
Land Trance - First Séance
Clint Mansell and Clint Walsh - Berlin (Coloured Vinyl)
Scalping - Flood
Toth - You And Me And Everything

Funk / Disco / Reggae
Fat Night - Things You Do / Things You Do (instrumental)
Flamingo Pier - Flamingo Pier
Various - The Trojan Story

Jazz
Doug Carn - Infant Eyes
Miles Davis - So What

African
Eboni Band - Eboni Band
Orchestre Poly-Rythmo De Cotonou Dahomey - Le Sato

Avant Garde
Various - Strain Crack & Break: Music From The Nurse With Wound List Volume Two (Germany)

Soundtracks
Gazelle Twin & Max de Wardener - The Power (OST) (Coloured Vinyl)

Psych / Garage
Dead Moon - Defiance
King Gizzard & The Lizard Wizard - Infest The Rats' Nest
Live (Deluxe Vinyl)
Savila - Mayahuel
Sunburned Hand Of The Man - Pick A Day To Die

Post Punk
The Durutti Column - Sex And Death

__________


RESTOCKS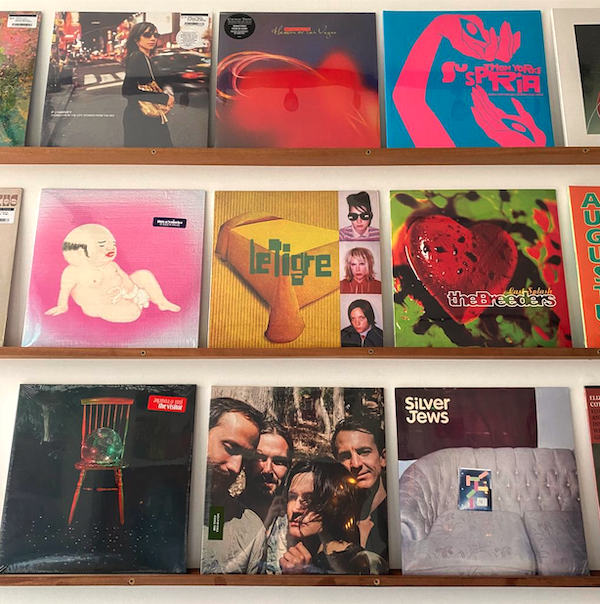 PJ Harvey - Stories From The City, Stories From The Sea 
Cocteau Twins - Heaven Or Las Vegas 
Thom Yorke - Suspiria (Music for the Luca Guadagnino Film) 
Jim O'Rourke - Eureka 
Le Tigre - Le Tigre 
The Breeders - Last Splash 
Jim O'Rourke - The Visitor 
Big Thief - Two Hands 
Silver Jews - Bright Flight 

__________

The Sonics - Boom 
Kenny Knight - Crossroads
 Dead Moon - Strange Pray Tell
Daniel Hecht - Guitar
Karen Dalton - 1966 (Coloured Vinyl)
Dead Moon - In The Graveyard
Bill Stone - Stone 
Bobby Lee - Origin Myths 
Dead Moon - Defiance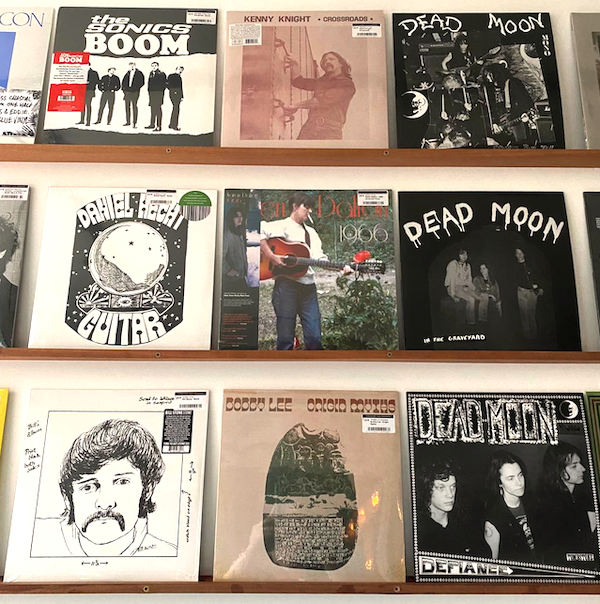 __________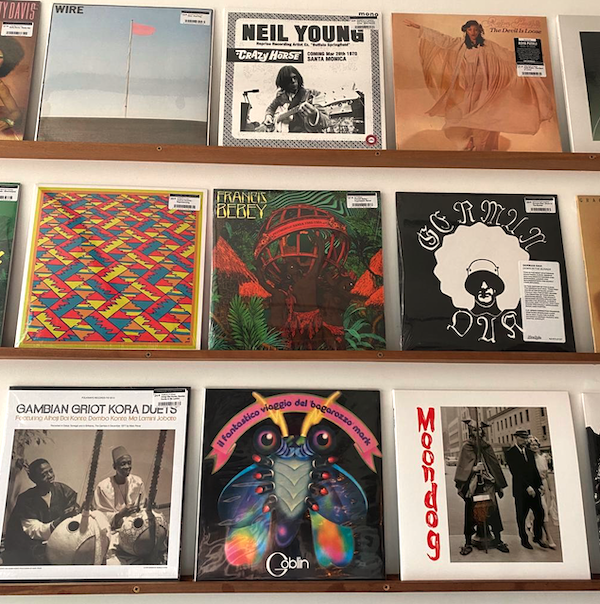 Wire - Pink Flag 
Neil Young and Crazy Horse - Santa Monica Civic 1970
Asha Puthli - The Devil Is Loose
Joshua Abrams - Represencing 
Francis Bebey - Psychedelic Sanza 1982-1984 
German Oak - Down In The Bunker 
Alhaji Bai Konte, Dembo Konte & Ma Lamini Jobate - Gambian Griot Kora Duets
Goblin - Il Fantastico Viaggio del Bagarozzo Mark 
Moondog - The Viking Of Sixth Avenue 

_______

Andrew Hill - Smoke Stack 
Lightnin' Hopkins - Walkin' This Road By Myself 
Various - The Secret Museum of Mankind
John Coltrane - Blue World 
John Coltrane - Both Directions At Once
Kenny Dorham - Inta Somethin' (Francis Wolf Collection)
Dexter Gordon - One Flight Up
Beverly Glenn-Copeland - Keyboard Fantasies 
Elizabeth Cotten - Freight Train And Other North Carolina Folk Songs And Tunes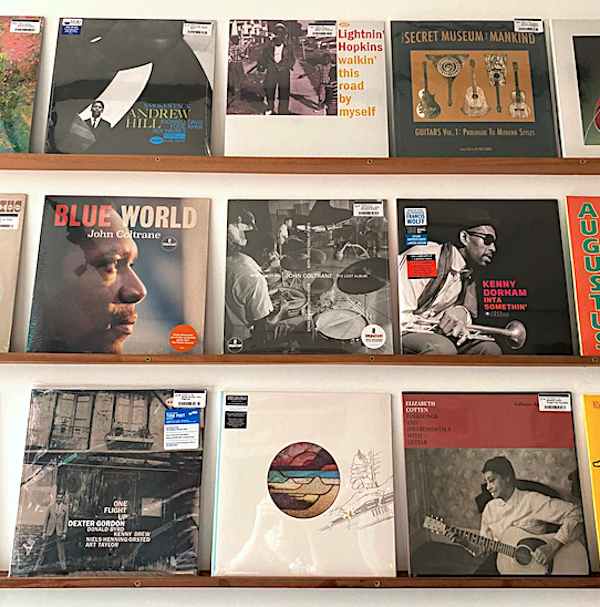 Harmonia - Musik Von Harmonia 
Various - Edo Funk Explosion Vol. 1 
Fela Kuti & Roy Ayers - Music of Many Colours
Azymuth - Aguia Nao Come Mosca 
Can - Live In Stuttgart 1975 (Coloured Vinyl) 
The Congos - Heart Of The Congos (Deluxe) 
Various - African Boogaloo - The Latinization Of West Africa
Brownie McGhee / Sonny Terry - Brownie McGhee & Sonny Terry Sing 
Various - Shangaan Electro 

_________

Various - Rastafari: The Dreads Enter Babylon 
Various - Studio One Kings 
Various - Studio One Lovers Rock
Augustus Pablo - Rockers Comes East 
Various - Studio One Lovers 
Augustus Pablo - Original Rockers 
Various - Studio One Scorcher 
Various - Soul Jazz Records presents Studio One DJ Party
Various - Studio One DJ's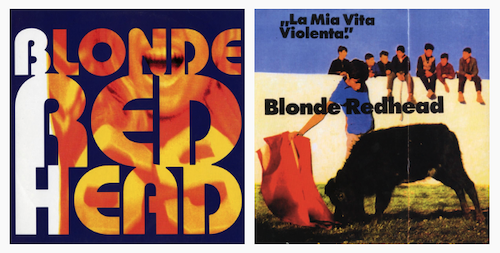 Numero Group announce the reissue of the first two majestic Blonde Redhead 
albums on limited coloured vinyl and in print as a definitive single LP for the first time since… ever.

Blonde Redhead, their self titled debut is feral art rock from the gritty depths of '90s Manhattan. Japanese-Italian guitar symphonies for 120 Minutes refugees and Keith Haring enthusiasts alike. 

La Mia Vita Violenta, their 1995 sophomore effort is Art-house kosmische from the battered basements of pre-9/11 New York. Polyrhythmic screamo for underemployed Gen-Xers and trust fund weed dealers alike.

"These songs combine a raw need, a ready access to neediness, with seemingly incongruous cinematic changes reminiscent of '60s Italian pop music and movie scores. They switch between emotional grandeur and eye scratching immediacy." —Arto Lindsay

_________


The Liminanas / Laurent Garnier - De Pelicula (Etched 7" Edition)
Double vinyl with exclusive bonus white etched 7".
The psychedelic garage duo The Liminanas and French techno pioneer DJ/producer Laurent Garnier have now produced together "De Pelicula". The result is neither a Limiñanas techno record nor a Laurent Garnier rock album. It is a record that feels like a walk on the wild side, one straight out of a film noir that was spawned from the need to write music that tells a story and rattles all traditional patterns in a (super)sonic trance. 

The Awakening - Mirage
The only "group" on the Black Jazz roster, The Awakening today should be heralded as one of the great bands in early '70s jazz. That they're not is the result of the Black Jazz label's distribution woes; witness the fact that original copies of both of their records for the imprint command prices in the hundreds of dollars if you can find them at all. Henry Franklin's The Skipper at Home is also due to drop on the same day thanks to Real Gone Music.

Royksopp - Melody Am
Limited 180g 'numbered' 20th anniversary edition of the band's debut album which spawned the hits 'Eple', 'Poor Leno' and 'Remind Me'. Back in stock for the first time in a long time.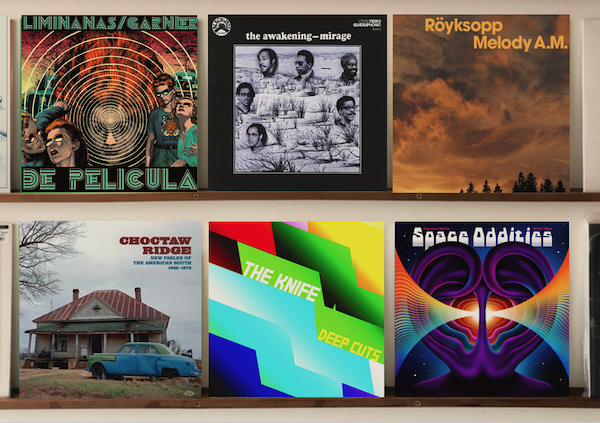 Varioius - Choctaw Ridge - New Fables of The American South 1968-1973
Choctaw Ridge explores a new country sound, one that emerged at the end of the 60s in the wake of Bobbie Gentry's 'Ode To Billie Joe', a shock number one hit in 1967. When singers like Gentry, Jimmy Webb, Michael Nesmith and Lee Hazlewood moved from the south to Los Angeles to make it in the music business, they were not part of the Nashville in-crowd and they forged a new direction. 

The Knife - Deep Cuts (Coloured Vinyl)
Magenta vinyl. The Knife continues its 20th anniversary celebration as the duo of Karin and Olof Dreijer revisit Deep Cuts, a Trojan horse of a pop record that dreamt of a revolution. They also announced 20th anniversary edition of Silent Shout on limited edition violet double vinyl.

Sauveur Mallia - Space Oddities 1979-1984 
Born Bad continue their mind-expanding and totally essential series of library music 'Space Oddities' compilations with this set focusing on French musician and composer Sauveur Mallia. In the ever-expanding universe of 70s and 80s French library music, Mallia holds a special place; his career, multifaceted work and the uniqueness of his talent have made him an exemplary figure in the unsung world of library musicians.

Strut Records continue with their sterling work with three sought after releases...

Southern Energy Ensemble - Southern Energy
the first full international release for another lost classic from the Black Fire Records archives, Southern Energy, the only album recorded by R'n'B and jazz collective Southern Energy Ensemble in 1977.

Patrice Rushen - Straight From The Heart
the definitive edition of Patrice Rushen's landmark album from 1982, 'Straight From The Heart'. Singles from the album included 'Breakout!', 'Number One' and the global hit 'Forget Me Nots'. 

Theatre West - Bow to the People
one of the most in-demand and significant albums from the archives of Jimmy Gray's Black Fire Records, Bow To The People (1976) by theatre collective Theatre West, based out of Dayton, Ohio.

Here's our full list of pre-orders


_________



You can also scan this code, or click here for our weekly new releases playlist on Spotify. Updated every Friday!