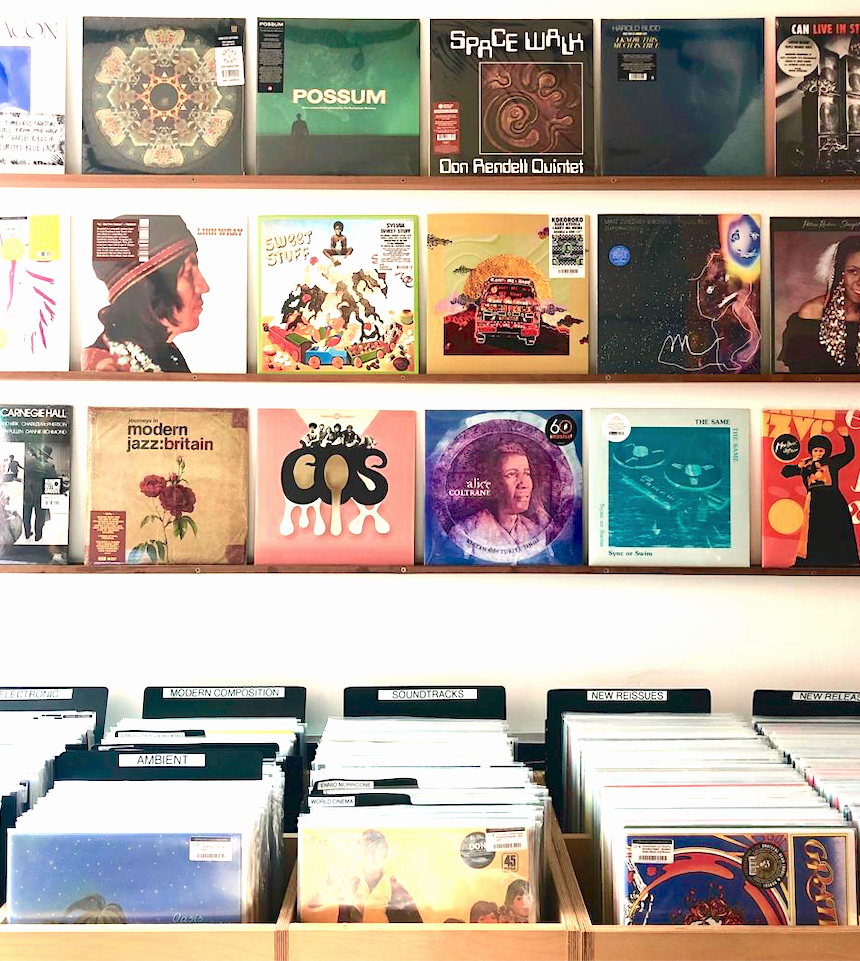 We're just about set for another enjoyable Record Store Day tomorrow!

Doors will open at 8am and close at 5pm. If you're planning on visiting before 10am please use the entrance on Westgate Street.

All remaining titles will be available to purchase online for shipping or click n collect from 6pm tomorrow.

We will continue to implement the relevant health and safety recommendations with hand sanitizer, face masks and a limited number of customers in the shop at a time.

Check our full Record Store Day list here

We hope to see you for another fun day!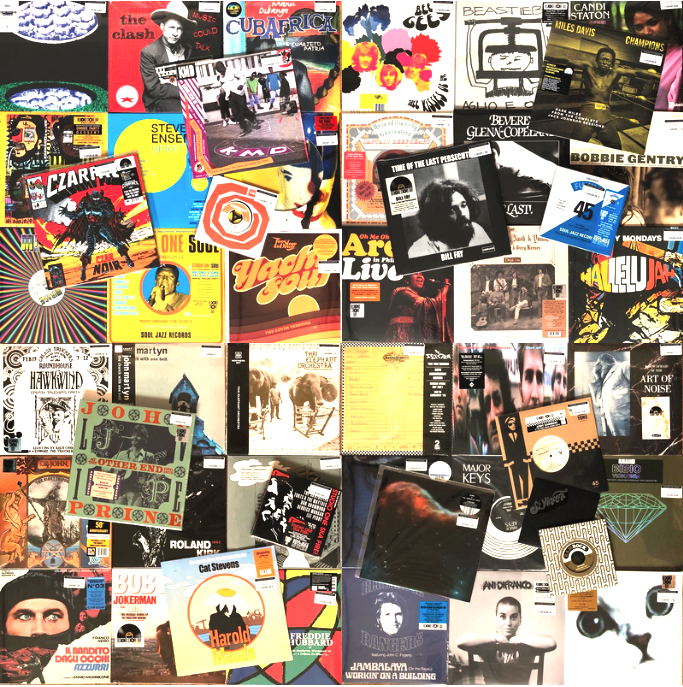 __________


New Releases 16th July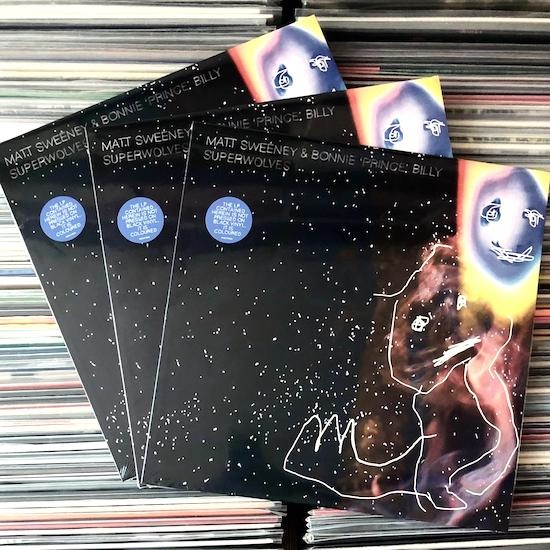 Matt Sweeney & Bonnie 'Prince' Billy - Superwolves (Coloured Vinyl)
Ocean Blue. Housed in Tip On Sleeve with Fold-out Lyric Insert. Limited copies include Temporary Tattoo Giveaway via Domino Records.
Where once was Superwolf, now roam Superwolves, the new album and demon spawn of Matt Sweeney and Bonnie 'Prince' Billy. On the album, Sweeney sings harmonies along, with, and around his favorite singer, and plays all electric, acoustic, and bass guitars, joined in places by David Ferguson on stand-up bass, Mike Coltun on electric bass, Mdou Moctar on electric lead, Ahmoudou Madassane on rhythm guitar, Souleyman Ibrahim, Ryan Sawyer and Peter Townsend on drums and Mike Rojas on keys.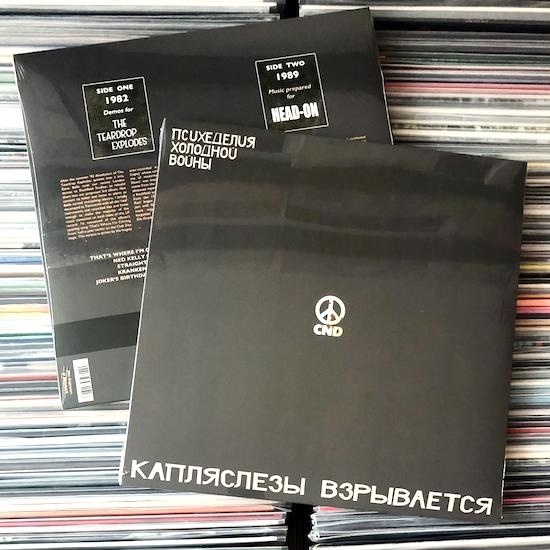 Julian Cope and The Teardrop Explodes - Cold War Psychedelia
Exclusive limited vinyl release.
Exhilarating! Dynamic! 1982 music from the Death Throes of Liverpool's maddest band. 42 minutes of it, and nearly all previously unreleased. Instrumentals, mostly, plus fragile earworms from a very distant time. Also check out Side 2's tumbling musical collage taken from the same 1982 recording sessions – this time, however, they are overladen with Cope's earliest autobiographical attempts. Yes, herein are contained 1989's Head-On reflections: spoken word delivered over a mysterious and distinctively Teardrop Explodes Post-Punk sound.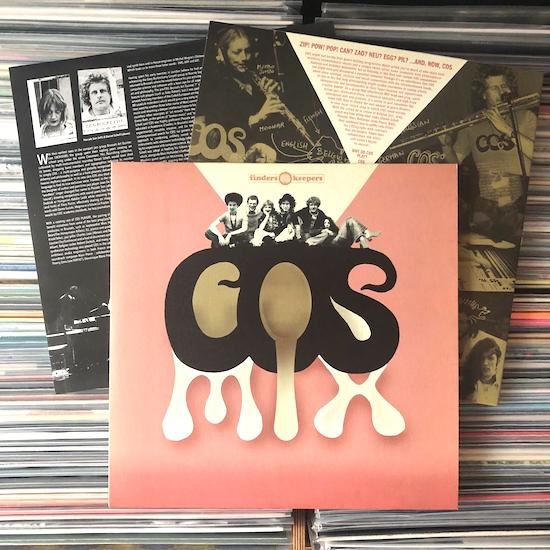 Cos - Cosmix
COS might not be the first genre defying progressive music group you've heard who share both wordless onomatopoeic vocals and a snappy three letter title (complete with philosophical leanings and alchemic penchants) but on listening to this first ever custom Cos compendium you might have just discovered a new favourite. Released via Finders Keepers.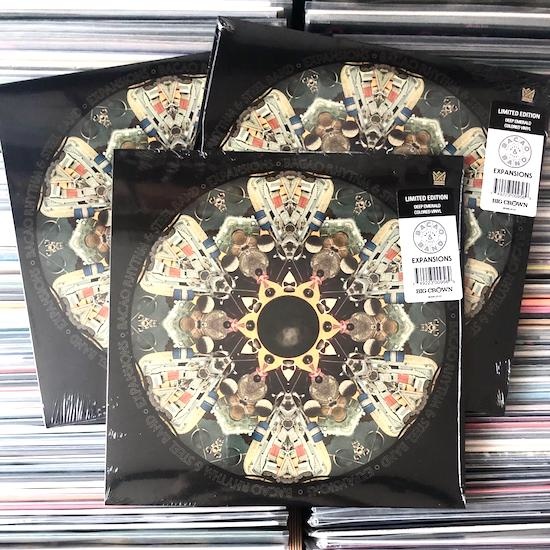 Bacao Rhythm and Steel Band - Expansions (Coloured Vinyl)
Deep Emerald vinyl via Big Crown Records.
Steel Drum Covers of Grace Jones, Galt MacDermot, Slum Village, Minnie Riperton, Jay Z, Ike Turner, and more. On their third album, aptly titled Expansions, Bacao Rhythm and Steel Band are back with more of the same, but more of the same with them is inherently different. Covering songs that span genres and range from mega hits to album cuts, they make them their own with their unique approach to the traditional steel pans of Trinidad and Tobago.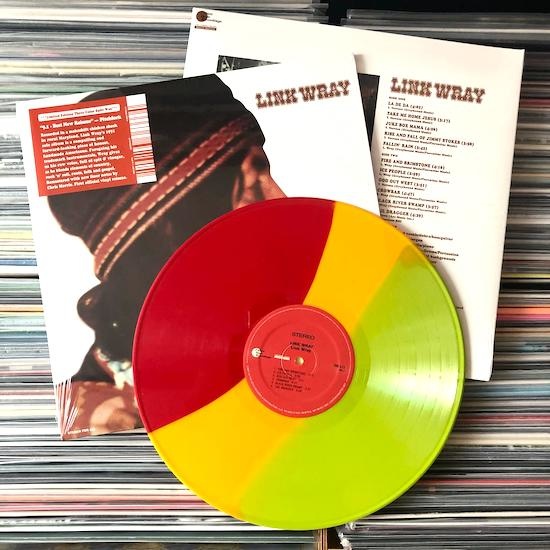 Link Wray - Link Wray (Coloured Vinyl)
Limited tri-colour vinyl via Future Days Records.
Recorded in a shaky makeshift chicken shack in rural Maryland, Link Wray's eponymous 1971 solo album is a compelling and forward-looking piece of honest, handmade Americana. This carefully remastered reissue will take you right back to that chicken shack, and to sessions so electric you can almost feel the atmosphere.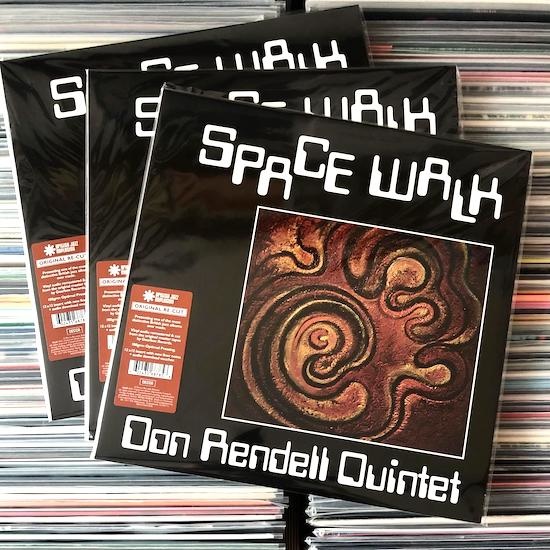 Don Rendell Quintet - Space Walk
A figure in British modern jazz for over half a century, Don Rendell was both active protagonist and key witness to the main developments in the music from its rise out of tiny clubs and back rooms on up to the most prestigious national stages. In many ways, Space Walk was as much a valedictory as transitionary album for Rendell. Reissued via Decca.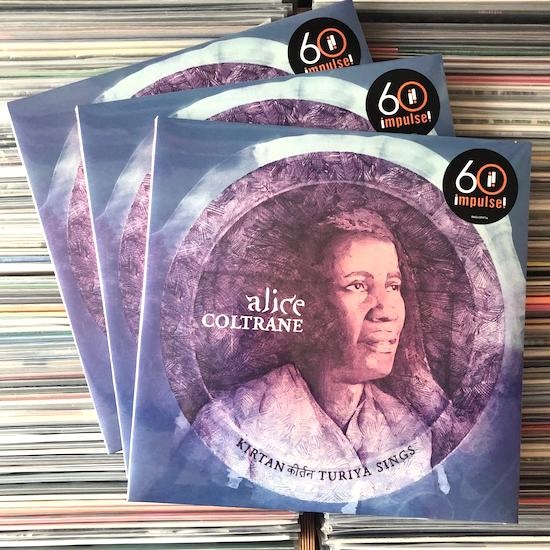 Alice Coltrane - Kirtan: Turiya Sings
Limited pressing via Impulse!
Alice Coltrane is the undeniable godmother of spiritual jazz and an acknowledged influence on everyone from Flying Lotus and Kamasi Washington to Solange and Radiohead. Kirtan: Turiya Sings features Alice Coltrane at peak spirituality and is presented in this arrangement for the first time in any format.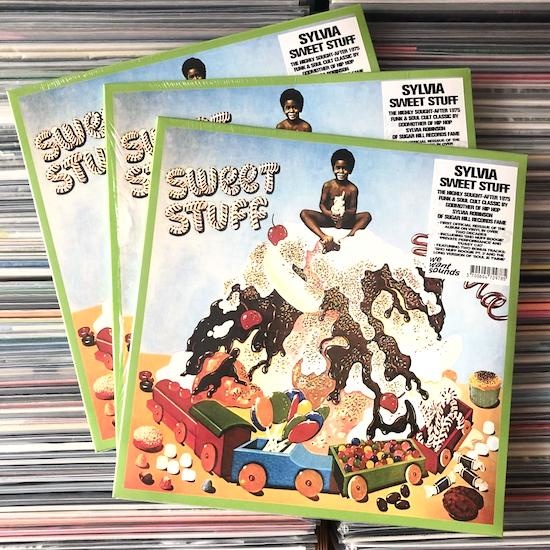 Sylvia - Sweet Stuf
WEWANTSOUNDS reissue of Sylvia Robinson's super rare soul LP 'Sweet Stuff' released in 1975 on her Vibration label, part of her All-Platinum/Stang/Turbo empire. This is the first time it has been reissued in over 25 years and it includes one bonus track. A few years later, she would launch Sugarhill Records and put hip hop on the map with Sugarhill Gang's "Rapper's Delight" in 1979 and "The Message" in 1982.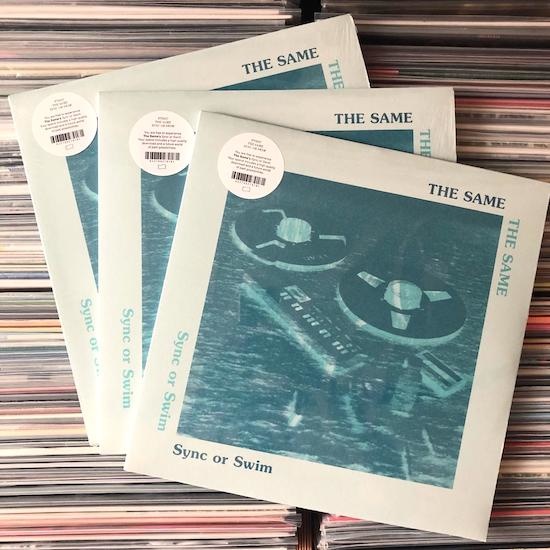 The Same - Sync or Swim
Before there was Rimarimba, Suffolk-born, Felixstowe-based musician and home recording enthusiast Robert Cox assembled a cast of friends, some musicians and some not so much, for an experiment in group exploration and ecstatic expression under the name The Same.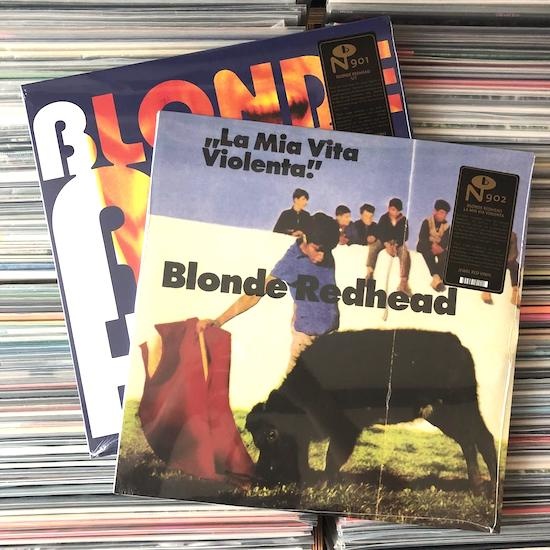 Numero Group re-release the first two amazing albums by Blonde Redhead on limited coloured vinyland in print as a definitive single LP for the first.
Blonde Redhead's self-titled 1995 debut...  feral art rock from the gritty depths of '90s Manhattan. Japanese-Italian guitar symphonies for 120 Minutes refugees and Keith Haring enthusiasts alike.

La Mia Vita Violenta, Blonde Redhead's 1995 sophomore effort... art-house kosmische from the battered basements of pre-9/11 New York. Polyrhythmic screamo for underemployed Gen-Xers and trust fund weed dealers alike.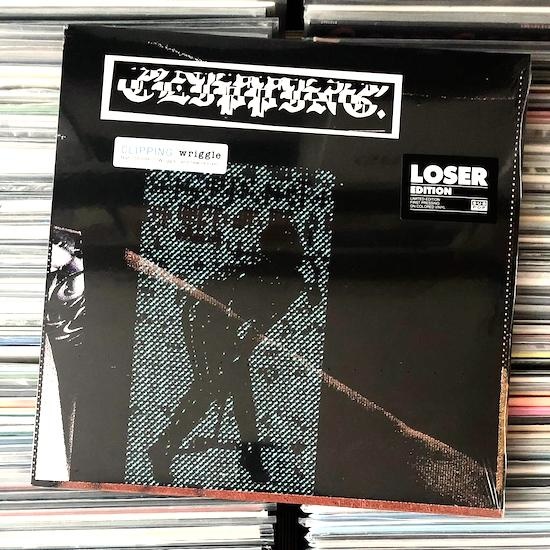 clipping - Wriggle (Loser Edition)
Loser Edition. Turquoise Transparent / Black Marbled vinyl via Sub Pop.
This LP finally brings a Clipping fan-favorite, 2016's Wriggle, onto vinyl in an improved, expanded version that features new art, previously unreleased remixes, and a track that's exclusive to the vinyl format.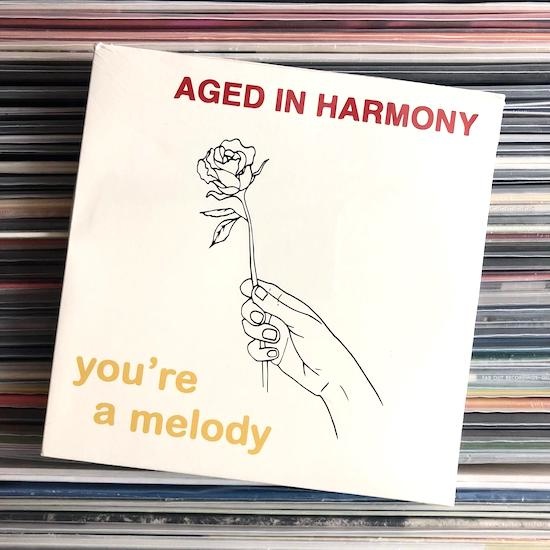 Aged in Harmony - You're A Melody
Repress. Limited Triple 7". Melodies International (Sam Shepherd / Floating Points reissue label) reissue three of the most desired records from the 'modern soul' scene. Privately recorded in the Detroit area between '73 and '78, and scarcely distributed since, the rare 'Aged In Harmony' 7"s have become highly sought after and much revered by soul enthusiasts around the world.



__________



NEW RELEASES BY GENRE


Rock / Pop / Alternative
Karen Black - Dreaming of You (1971-1976)
Blonde Redhead - Blonde Redhead (Coloured Vinyl)
Blonde Redhead - La Mia Vita Violenta (Coloured Vinyl)
Cos - Cosmix
Stephen Fretwell - Busy Guy
Stephen Fretwell - Busy Guy (Coloured Vinyl)
Grateful Dead - Grateful Dead (Skull and Roses)
Teenage Fanclub - Here (Coloured Vinyl)
Tori Amos - Under the Pink (Coloured Vinyl)
Wavves - Hideaway
Wavves - Hideaway (Coloured Vinyl)
The Weather Station - Ignorance (Coloured Vinyl)
Various - Too Slow To Disco presents: YACHT SOUL – Cover Versions

Post Rock
Dirty Three - Ocean Songs

Hip Hop
2Pac - The Best Of 2Pac – Part 1: Thug
2Pac - The Best Of 2Pac – Part 2: Life
Aesop Rock - Appleseed (Coloured Vinyl)
Beastie Boys - Some Old Bullshit.
clipping - Wriggle
clipping - Wriggle (Loser Edition)

Soul / Reggae
Aged in Harmony - You're A Melody
Bacao Rhythm and Steel Band - Expansions
Bacao Rhythm and Steel Band - Expansions (Coloured Vinyl)
Aaron Frazer - Over You
Aaron Frazer - Over You (Coloured Vinyl)
Ronnie Lane - Anymore For Anymore
Antonio L. Newton - Novaphonia
The Revues - Take Me For A Little While
Sylvia - Sweet Stuff

Jazz
Alice Coltrane - Kirtan: Turiya Sings
Kokoroko - Baba Ayoola / Carry Me Home
Charles Mingus - Live at Carnegie Hall
Don Rendell Quintet - Space Walk
Nina Simone - A Very Rare Evening
Various - Journeys In Modern Jazz (Britain 1961 – 1973)

Folk / Country / 70s
Willie Nelson - Spirit
Link Wray - Link Wray (Coloured Vinyl)
Matt Sweeney & Bonnie 'Prince' Billy - Superwolves
Matt Sweeney & Bonnie 'Prince' Billy - Superwolves (Coloured Vinyl)

Post Punk
Julian Cope and The Teardrop Explodes - Cold War Psychedelia
The Same - Sync or Swim

Psych
The Black Angels - Directions To See A Ghost (Coloured Vinyl)
King Gizzard & The Lizard Wizard - Live In London '19
King Gizzard & The Lizard Wizard - Live In London '19 (Coloured Vinyl)


___________



RESTOCKS
A few of the restocks back in this week.
Check our full selection here
Kendrick Lamar - DAMN.
Augustus Pablo - Rockers Comes East
Various - The Daisy Age: Bob Stanley
Jonathan Richman - I, Jonathan
Sonic Youth - Goo
Hozan Yamamoto With Sharps & Flats - Beautiful Bamboo-Flute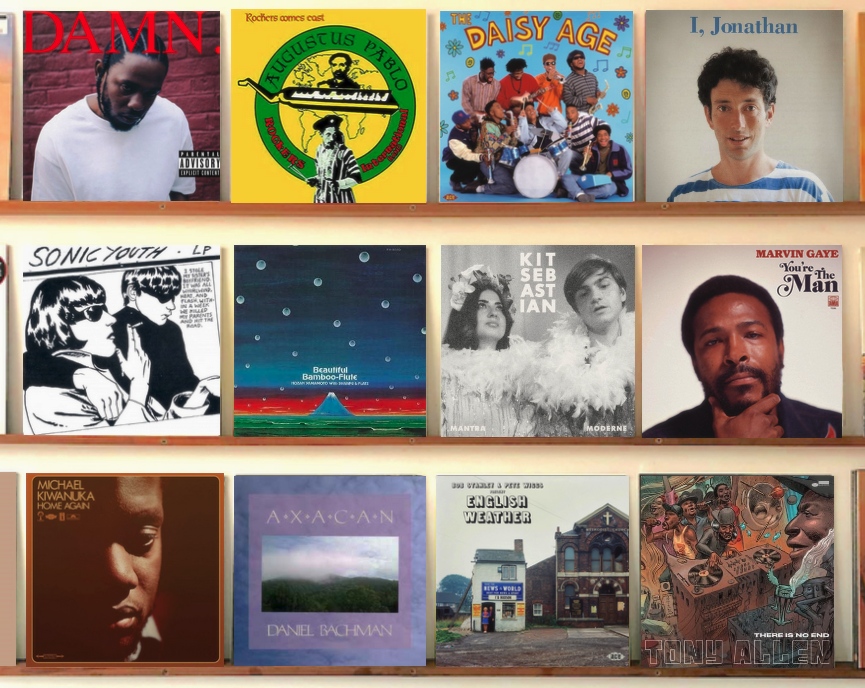 Kit Sebastian - Mantra Moderne
Marvin Gaye - You're The Man
Michael Kiwanuka - Home Again
Daniel Bachman - Axacan
Various - Bob Stanley & Pete Wiggs Present English Weather
Tony Allen - There Is No End


___________



PRE-ORDERS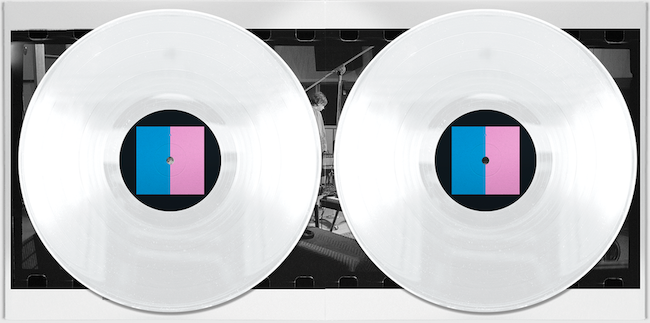 Badbadnotgood  - Talk Memory (Coloured Vinyl)
Indies Exclusive Double White Vinyl via XL Recordings.
BADBADNOTGOOD return with their highly anticipated new album, Talk Memory, a psychedelic jazz record that explores balance and harmony through musical improvisation. Collaborators include legendary composer Arthur Verocai and contemporary icons such as Terrace Martin, Karriem Riggins and Laraaji.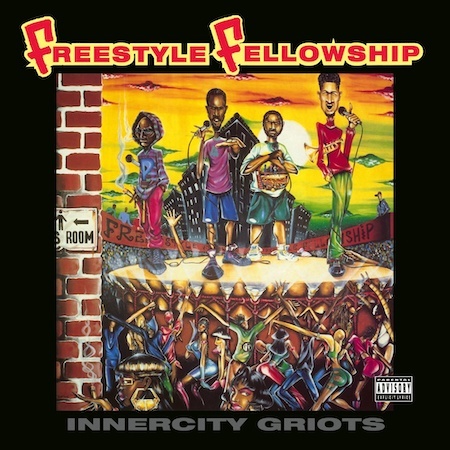 Freestyle Fellowship - Innercity Griots
Innercity Griots, the second album from Freestyle Fellowship, is perhaps *the* essential West Coast leftfield rap album of the early '90s. Released in 1993 on 4th & Broadway, it's a towering, progressive hip-hop masterpiece that expanded rap's boundaries through lyrical elevation and production innovation. Their talent was ahead of everybody else by light years. This is pure b-boy jazz, reissued by Be With Records.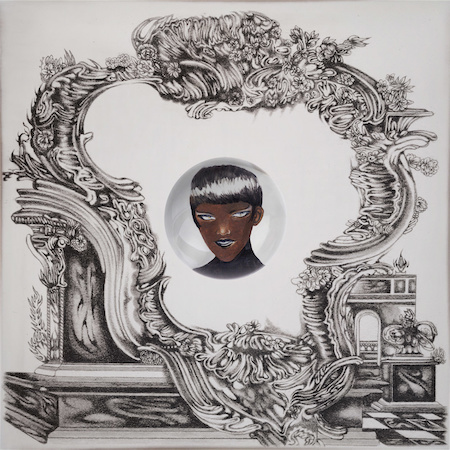 Yves Tumor - The Asymptotical World EP
Available on 12" or as a triple 7" set via Warp Records.
Ground-breaking artist Yves Tumor continues to unlock the perception of reality with a psychedelically bent off-kilter rock offering. The boundary smashing 6 song EP is the next era from the pop auteur and first release from Yves Tumor following the critically acclaimed 2020 album Heaven To a Tortured Mind. Yves Tumor continues to manipulate the genre terrain by challenging mainstream music constraints further and shifting the boundaries of contemporary art and culture in a boundlessly visceral and authentic sonic signature.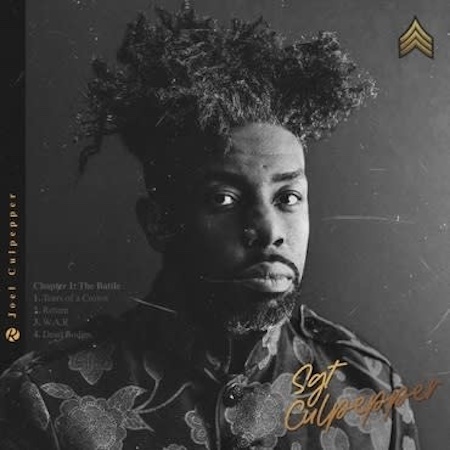 Joel Culpepper - Sgt Culpepper (Coloured Vinyl)
Indies Exclusive Gold Vinyl.
Hailing from south-east London, Joel Culpepper is an artist who's been on Mr Bongo's radar for some time now. With a unique soulful voice and explosive showmanship, Joel's star is rising. His sonic palette blends an array of genres and influences, that looks back to the greats whilst simultaneously absorbing London's contemporary musical landscape.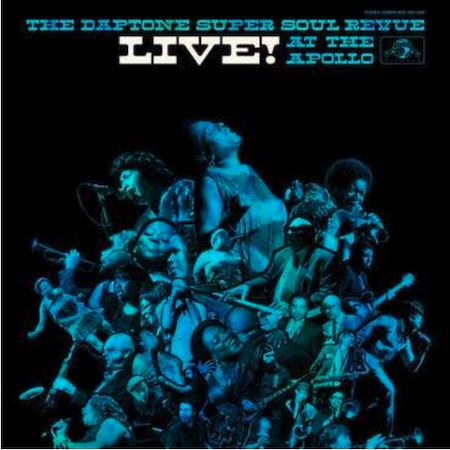 Various - The Daptone Super Soul Revue Live ! At The Apollo (Coloured Vinyl)
Translucent Tie Dye Teal vinyl.
Daptone celebrates it's 20 year anniversary with this new album, recorded and filmed live at the world famous Apollo Theater in Harlem NYC 2014! Performed and recorded over three nights in front of a sold out crowd at The World Famous Theater in Harlem, NY (December 4th - 6th, 2014), this album brings the electrifying performances that helped put Daptone on the map directly to your living room!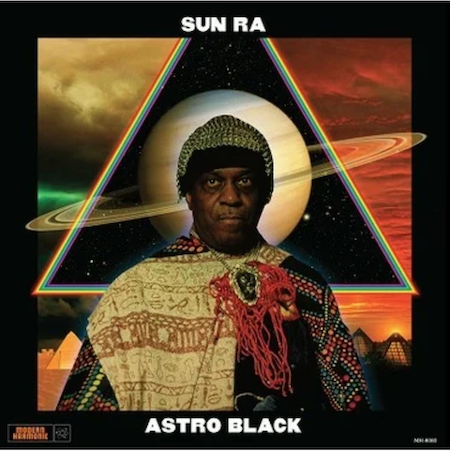 Sun Ra - Astro Black
Indies exclusive via Modern Harmonic.
Astro-Black mythology, astro-timeless immortality! Astro Black has long been known as a cornerstone of the Ra catalog. It is well recorded, features a superb Arkestral lineup, and successfully combines several of the styles in which Sun Ra orbited, from Saturnic jazz to astro-funk. And now it's finally back in the earthly bins!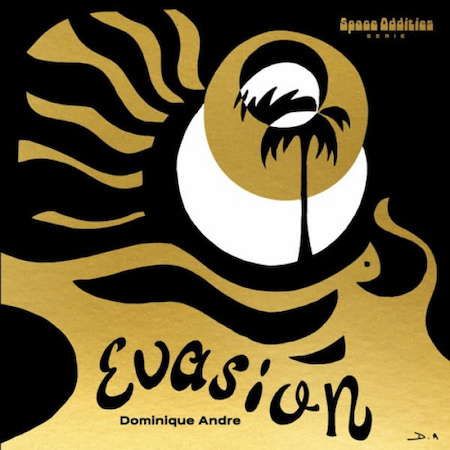 Dominique Andre - Evasion
Continuing Born Bad's French library music series 'Space Oddities' is this reissue of experimental artist and musician Dominique André's extremely rare LP 'Evasion', which takes you on a weird and wonderful abstract and experimental electronic journey.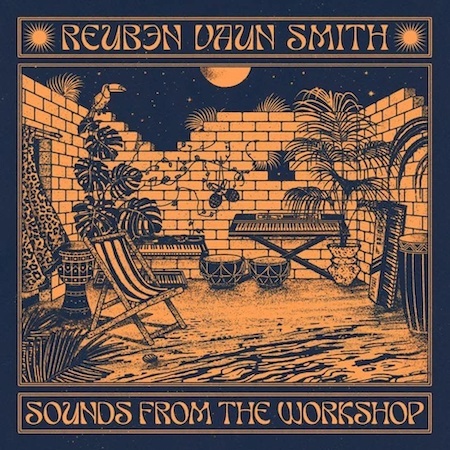 Reuben Vaun Smith - Sounds From The Workshop
Smith's second album continues his exploration into improvised live instruments and programming, while venturing into new territories of music-making and genres including soca, benga and trip hop. Also sliding into the mix are organic sounds and riffs reminiscent of 2000s Villalobos sunrise scorchers such as 'Waiworinao', keeping the Balearic thread firmly present throughout the album. Released via Soundway Records.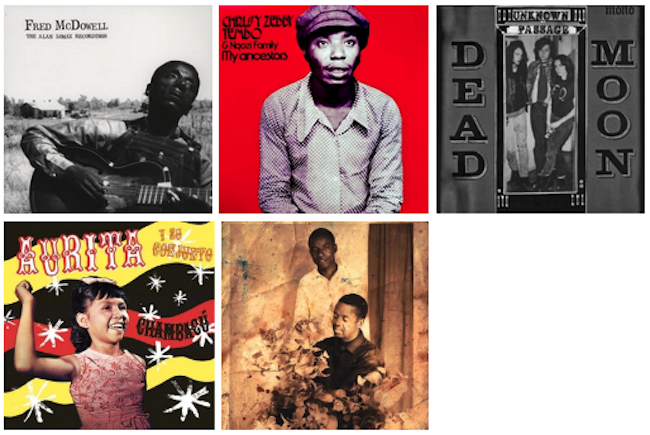 And last but not least, more exciting sought after titles from the good folk at Mississippi Records!

Fred Mcdowell - The Alan Lomax Recordings
Chrissy Zebby Tembo & Ngozi Family - My Ancestors
Dead Moon - Unknown Passage
Aurita Y Su Conjunto - Chambacu
Kiko Kids Jazz - Tanganyika Na Uhuru

Here's our full list of pre-orders


___________



You can also scan this code, or click here for our weekly new releases playlist on Spotify. Updated every Friday!