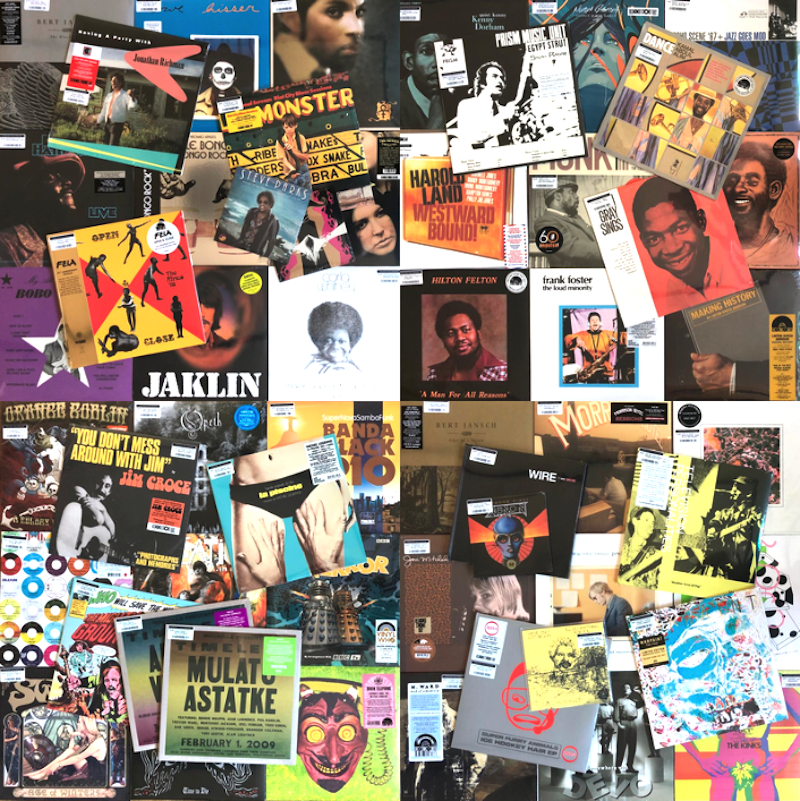 We're just about set for an enjoyable Record Store Day tomorrow!
I'm sure many of you have your lists ready for Drop1.


Doors will open at 8AM and closing at 6PM. If you're planning on visiting before 10AM please use the entrance on Westgate Street.
Safety is our main priority on the day so rest assured there will be a social distanced queuing system at all time, 6 customers in the store at any one time with masks and hand sanitiser compulsory on entry. We are happy for you to browse the records too.
All remaining titles will be available to purchase online from 6PM on the same day.
New Releases 11th June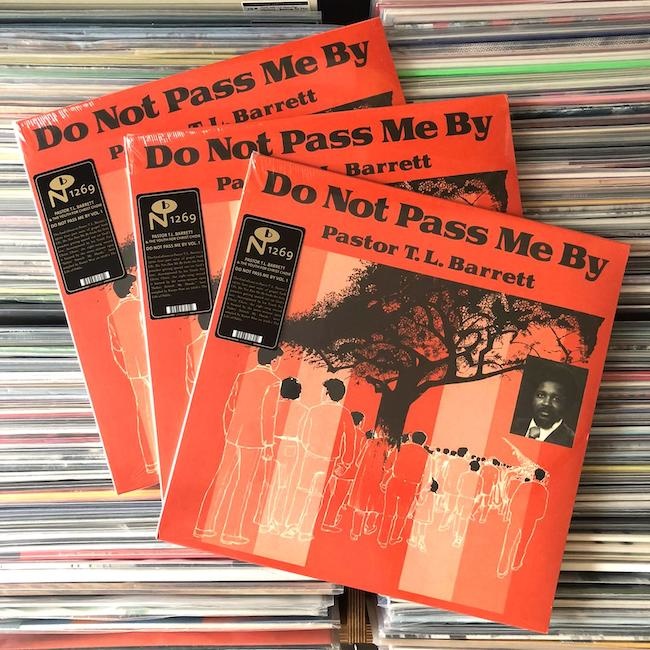 Pastor TL Barrett & The Youth For Christ Choir - Do Not Pass Me By Vol. 1
The final album in Pastor T.L. Barrett's 1970s four-part suite of gospel funk LPs from Numero Group, Do Not Pass Me By finds the fiery preacher getting spaced out on God's love. Accompanied by his Youth For Christ Choir, the eight-song record is buoyed by the seven- minute opus "Father Stretch My Hands," later sampled by Kanye West on 2016's The Life of Pablo.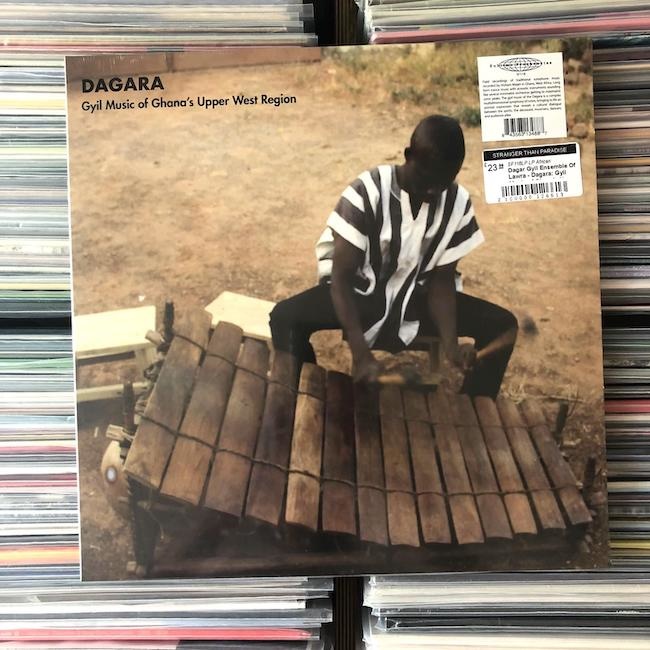 Dagar Gyil Ensemble Of Lawra - Dagara: Gyil Music of Ghana's Upper West
Limited edition LP release includes a four panel insert of notes and photos from the recording session via Sublime Frequencies. Field recordings of Lobi traditional xylophone (gyil) music recorded by Hisham Mayet on location in Ghana's Upper West Region, West Africa in 2019.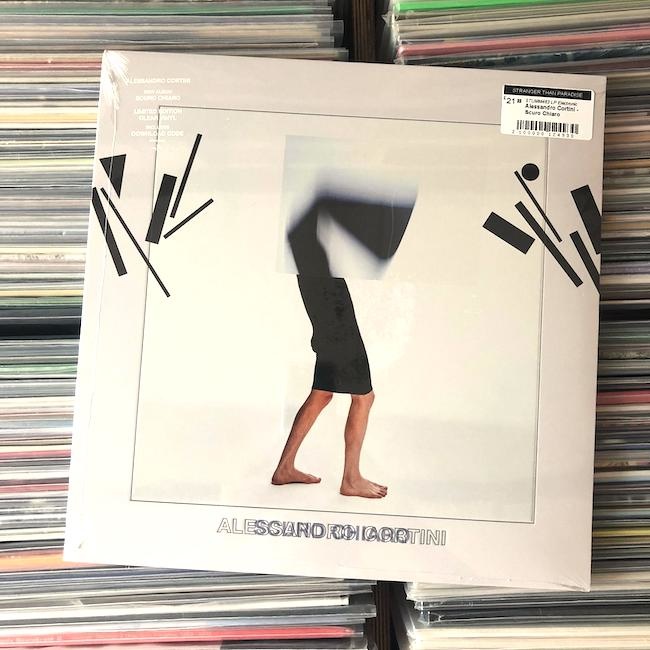 Alessandro Cortini - Scuro Chiaro
ear vinyl. Scuro Chiaro is the brand new solo album from Alessandro Cortini, following his recent collaboration with Daniel Avery. Scuro Chiaro means 'dark light', and the new album shares themes with his highly acclaimed previous solo LP, Volume Massimo. Cortini recently joined the Rock 'n' Roll Hall of Fame as the keyboard player and bass guitarist of Nine Inch Nails.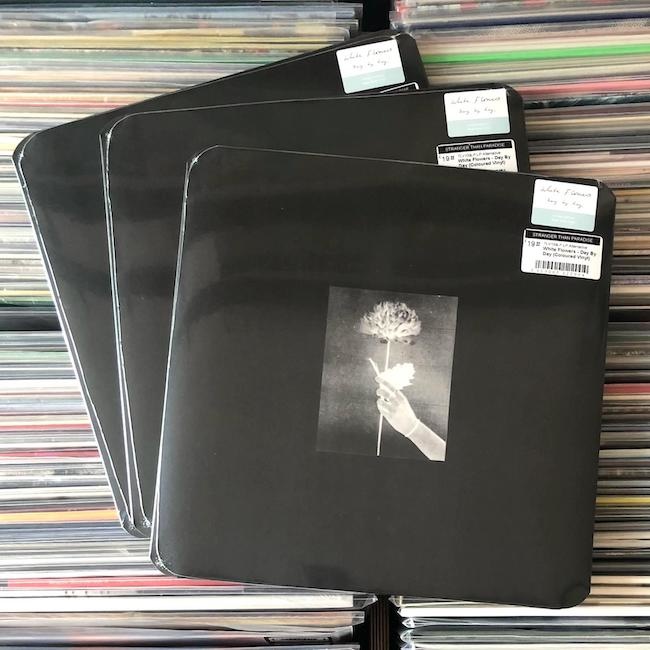 White Flowers - Day By Day (Coloured Vinyl)
Blue vinyl. For songwriting duo Joey Cobb and Katie Drew of White Flowers, one of the most exciting young bands in the UK right now, it was only on leaving London to return to their native Preston that the dark-hued dreampop of their debut album, Day By Day, began to crystalize.



Ixtahuele - Dharmaland (Coloured Vinyl)
Limited Clear double vinyl.Swedish outfit Ìxtahuele arrange and perform a version of 'Dharmaland', an almost mythical masterwork that hippie composer Eden Ahbez first put together in the early Sixties but never recorded. It underlines Ahbez's reputation of having been a pioneer of psychedelia and general musical esoterica way ahead of his time.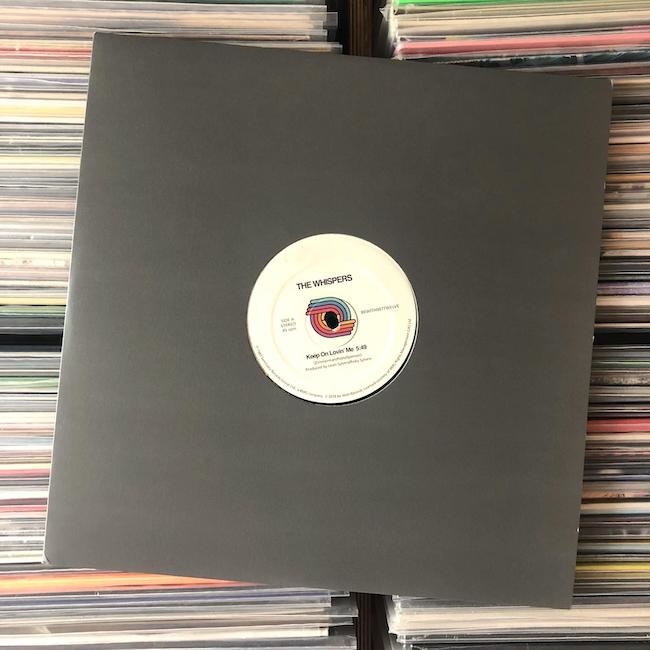 The Whispers - Keep On Lovin Me
Two seminal 12" mixes of a pair of enormous tracks from The Whispers from Be With Records. Both boogie/street-funk flavoured, these sought-after versions have never been paired on the same record. Side A features the notorious anthem "Keep On Lovin' Me" whilst Side B houses the outstanding, semi-slept-on "Turn Me Out".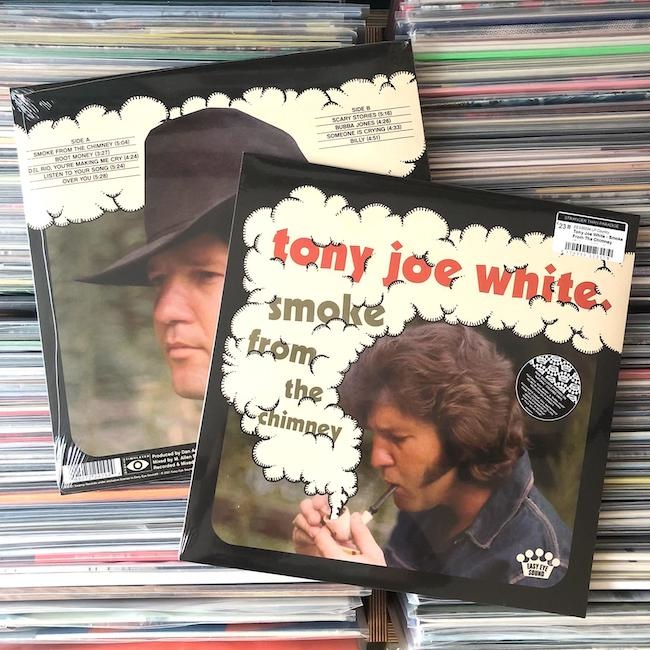 Tony Joe White - Smoke From The Chimney (Coloured Vinyl)
Natural coloured vinyl. Tony Joe White's posthumous album, Smoke from the Chimney, brings to life previously unknown home recordings by the legendary songwriter and musician. A pioneer of the Louisiana swamp rock sound, White's eclectic legacy has persevered through decades of influence, covers and popular culture.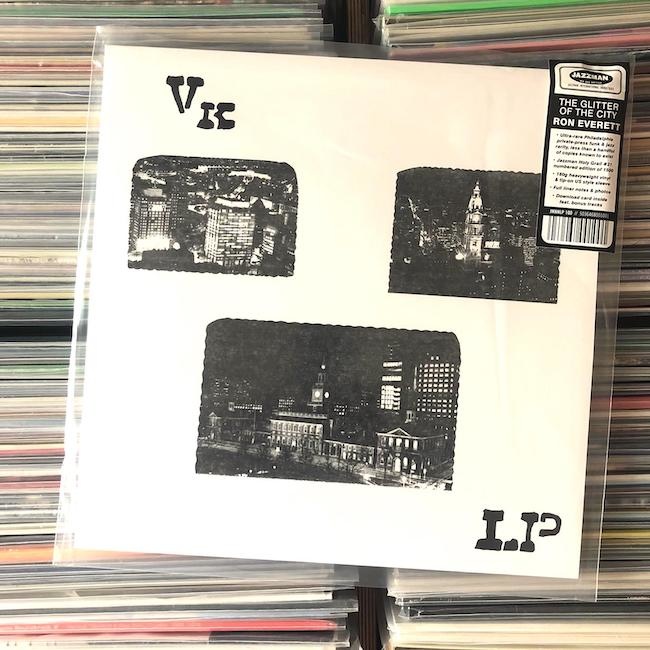 Ron Everett - The Glitter of the City
As private pressings go, Ron Everett's 'Glitter of the City' is certainly one of the most obscure, controversial and mysterious of them all. Until now, the name Ron Everett has been practically unheard of outside his native Philadelphia, and only devoted funk & jazz enthusiasts have been aware of his album, originals of which are owned by literally just a handful of collectors scattered across the world.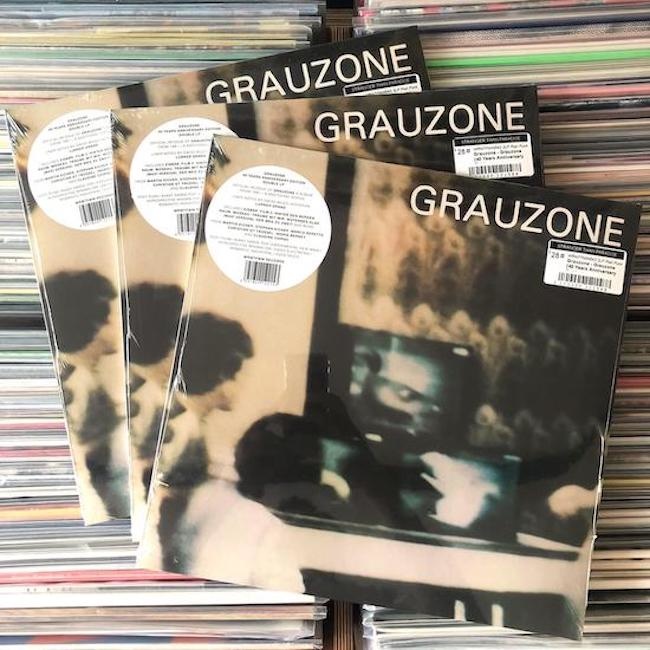 Grauzone - Grauzone (40 Years Anniversary Edition)
A reissue of Swiss cult band Grauzone's self-titled album in an expanded 40 Years Anniversary Edition packed with the original 1981 album plus 9 extra songs, as well as extensive liner notes by Swiss music historian Lurker Grand. The 19-track album is available as a double LP vinyl in heavy 350gsm sleeve thanks to WRWTFWW Records.
All available for shipping and click n collect

_________

NEW RELEASES BY GENRE


Rock / Pop / Alternative
Noel Gallagher's High Flying Birds - Back The Way We Came: Vol. 1 (2011 - 2021)
Tony Molina - Confront The Truth
Sleater Kinney - Path of Wellness (Indies Exclusive)
Ryley Walker - Course In Fable
White Flowers - Day By Day (Coloured Vinyl)

Electronic
Alessandro Cortini - Scuro Chiaro
Four Tet - New Energy

Soul / Hip Hop
The Avalanches - Since I Left You (20th Anniversary Deluxe Edition)
Pastor TL Barrett & The Youth For Christ Choir - Do Not Pass Me By Vol. 1
The Whispers - Keep On Lovin Me

Jazz
Ron Everett - The Glitter of the City
The Frank Derrick Total Experience - You Betcha!
Dexter Gordon - Montmartre 1964
Phoenician Blinds - The Sight, the Seer and the Seen

African
Dagar Gyil Ensemble Of Lawra - Dagara: Gyil Music of Ghana's Upper West

Country
Tony Joe White - Smoke From The Chimney (Coloured Vinyl)

Exotica
Ixtahuele - Dharmaland
Ixtahuele - Dharmaland (Coloured Vinyl)

Soundtracks
Nathan Micay - Industry OST

Psych / Metal
Black Sabbath - Sabotage (Remastered) - Super Deluxe
Les Rallizes Denudes - Blind Baby Has It's Mothers Eyes (Coloured Vinyl)

Post Punk
Grauzone - Grauzone (40 Years Anniversary Edition)


_______________



RESTOCKS
So many truly great restocks back in the racks once again.

Female Species - Tale Of My Lost Love
Behold the Female Species! A once-in-a-decade discovery of two sisters, married to music for life, always charging forward, indefatigable, indomitable, at last seen and heard.

Various - For The Love Of You
After the sell out success of 3 12 inches released at the tail end of 2019, For the Love of You is a 12 track compilation of lovers rock covers curated by Sam Don and overseen by Euan Fryer of AOTN.

Los Sospechos - Postales Soundtrack
Los Sospechos is group led by Mike Deller and John Carbonella from The Budos Band. Los Sospechos is essentially a mix of members from The Budos Band and Menahan Street Band via Colemine Records.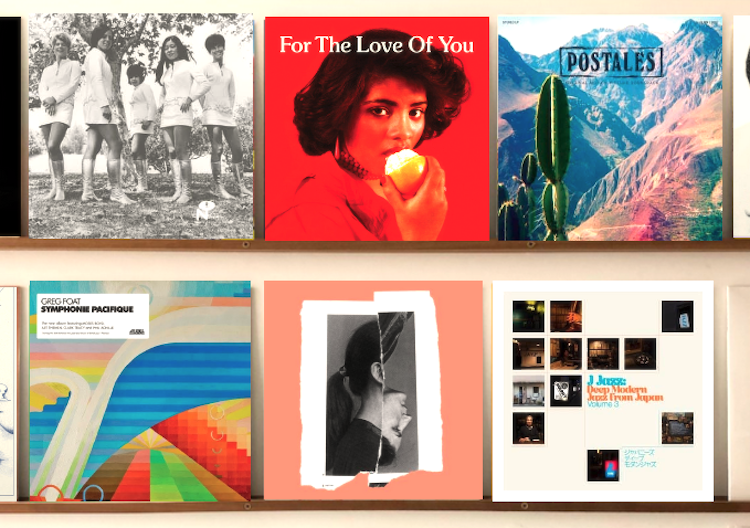 Greg Foat - Symphonie Pacifique
Strut release the new album Symphonie Pacifique by UK jazz pianist, Greg Foat. Foat has become a versatile mainstay in UK jazz through an acclaimed series of albums on Jazzman and Athens Of The North, moving from soul-jazz workouts to library music to cinematic, haunting compositions and pastoral acid folk.

Various - Sky Girl
Sky Girl is a mysteriously unshakeable companion, a deeply melancholic and sentimental journey through folk-pop, new wave and art music micro presses that span 1961-1991. A seemingly disparate suite of selections of forgotten fables by more or less neverknowns. Sky Girl forms a beautifully coherent and utterly sublime whole deftly compiled by French collectors DJ Sundae and Julien Dechery for Efficient Space.

Various - J Jazz Volume 3: Deep Modern Jazz From Japan
BBE Music presents J Jazz volume 3, the latest in its definitive compilation series exploring the finest modern jazz from Japan. Since the first volume in February 2018, the J Jazz compilation series has showcased some of the most creative, inspired and sought-after jazz recorded in Japan during a golden period spanning the 1960s to the 1980s.
Check all our recent restocks here
_____________
PRE-ORDERS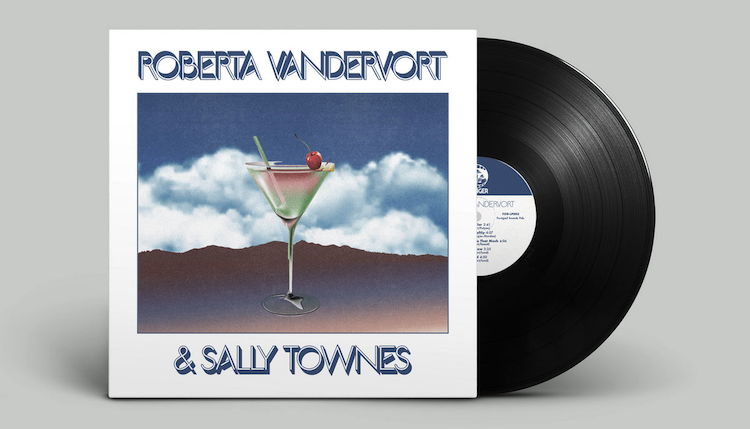 Roberta Vandervort and Sally Townes - Roberta Vandervort and Sally Townes
To enter the world of Sally Townes and Roberta Vandervort is to be swept away into a dimension of unique sound. Embellishments of smoldering jazz funk, seductive soft rock, breezy AOR, and misty folk, all paint a picture of the worlds which they inhabited; from the endless flat expanse of Dallas, the hot and humid bustle of a Bourbon Street night club, to the late night buzz of a Los Angeles studio session. 

A compilation highlighting rare works of two private press singer-songwriters from 1977-1983 - the third release from the marvelous Forager Records.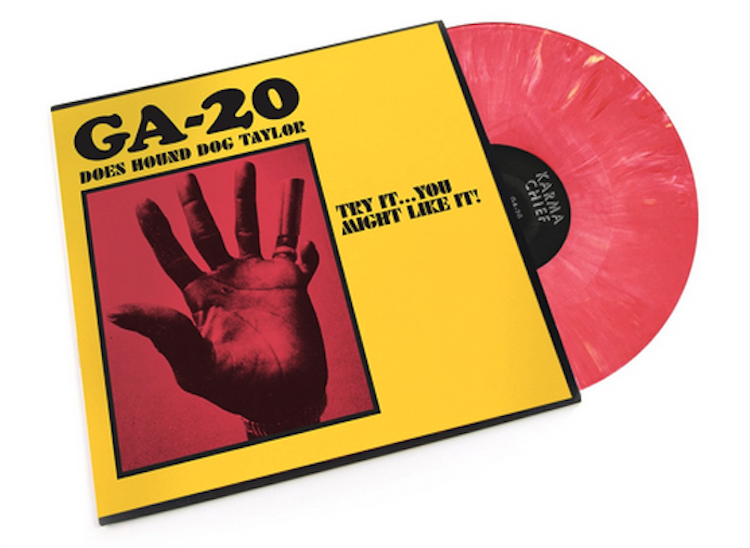 GA-20 - Does Hound Dog Taylor: Try It...You Might Like It! (Coloured Vinyl)
Salmon Pink coloured vinyl. Blues music is revered for its timelessness. The best blues no matter how old sounds as fresh and visceral today as it did when first recorded. The high-energy electric blues trio GA-20 guitarist Matt Stubbs, guitarist / vocalist Pat Faherty, and drummer Tim Carman know this well. The band's dynamic self-penned songs sound and feel as fresh and real as the old blues they love and perform, including songs by Otis Rush, J.B. Lenoir, Howlin' Wolf, Junior Wells and especially their favorite, Hound Dog Taylor via Colemine Records.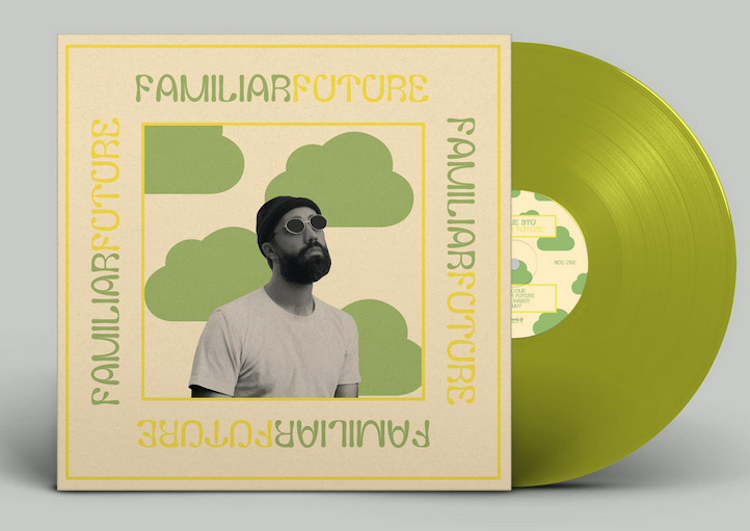 Dougie Stu - Familiar Future (Coloured Vinyl)
Limited Green vinyl. Heavenly Recordings release the debut solo album from acclaimed Bay Area multi-instrumentalist, producer, and composer Doug Stu. Familiar Future is a uniquely jazz-attuned album that is soulful and ethereal. It draws inspiration from artists and producers like Lonnie Liston Smith, Charles Stepney, David Axelrod, and Alice Coltrane.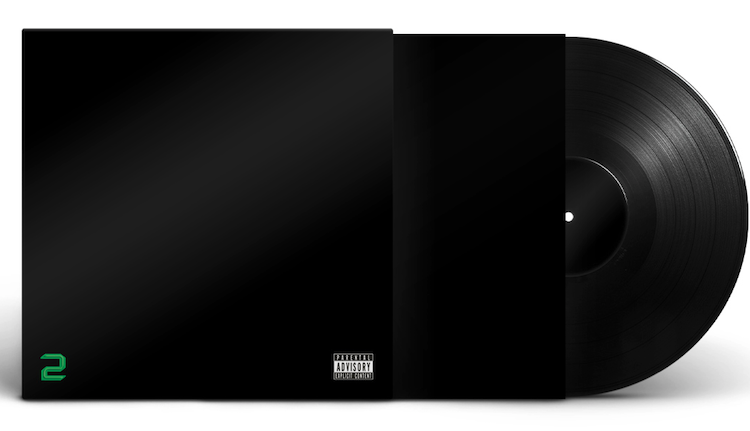 Dean Blunt - Black Metal 2
Black Metal was one of Dean Blunt's most readily accessible works, an album that leaned more into pop than any of his previous releases. BLACK METAL 2 is announced via Rough Trade Records is due for release 22nd October.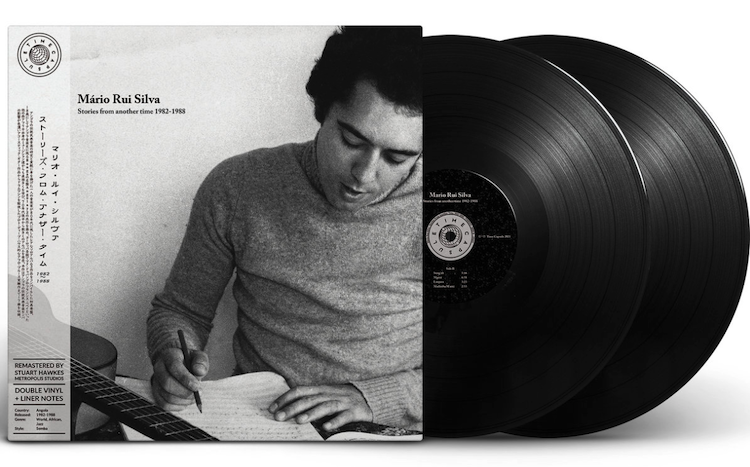 Mario Rui Silva - Stories From Another Time 1982-1988
The roots of Angolan popular music explored in the meticulous guitar studies of Mário Rui Silva 1980s albums. For fans of Naná Vasconcelos, John Hassell's Fourth World ambient, Eduardo Mateo's psychedelic folk and Cameroonian electronic music visionary Francis Bebey. Time Capsule release another gem.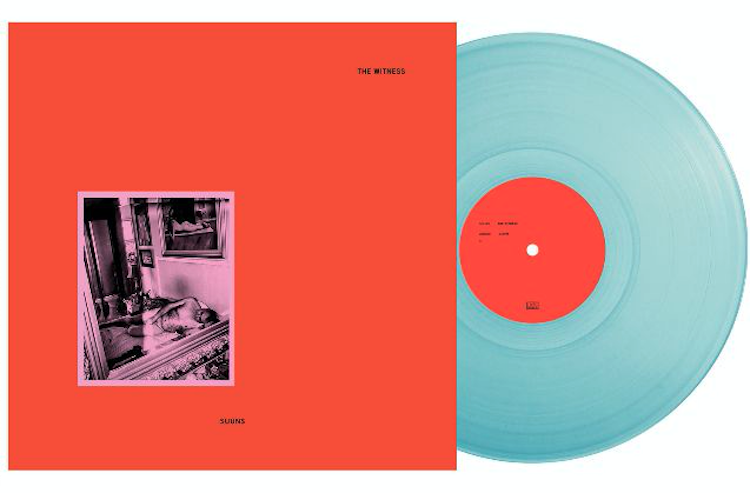 Suuns - The Witness (Coloured Vinyl)
Indies Only Bright Blue vinyl. Up until now, experimental rockers Suuns have revelled in mystery like a silhouette disappearing into the mist, releasing albums that rest comfortably in ambiguity, detachment and innuendo. But lately, the band appears to be more comfortable coming clean with their own inner workings. That newfound sense of ease is undeniable on Suuns' fifth full-length album The Witness – their first for Joyful Noise Recordings.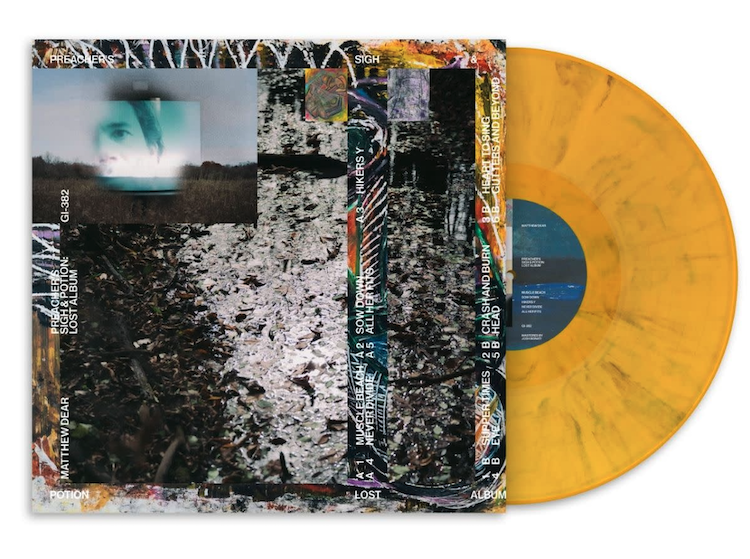 Matthew Dear - Preacher's Sigh And Potion: Lost Album (Coloured Vinyl)
Limited Yellow / Black Marbled vinyl. Twenty-plus years into his career, producer/vocalist/songwriter/DJ Matthew Dear remains artistically unpredictable in pursuit of his prescient strain of electronically-formed, organically-delivered indie pop. His work traverses myriad musical worlds, belonging to none. This "lost album" had a sound, a spirited country romp in the techno barn, and it had a rough title, a scribble on one of the CD-Rs passed to Ghostly International label founder Sam Valenti IV, Preacher's Sigh and Potion. He never fully walked away from it, and merely kept moving down the road, waiting for the audience to catch up. Over a decade later, that time is now.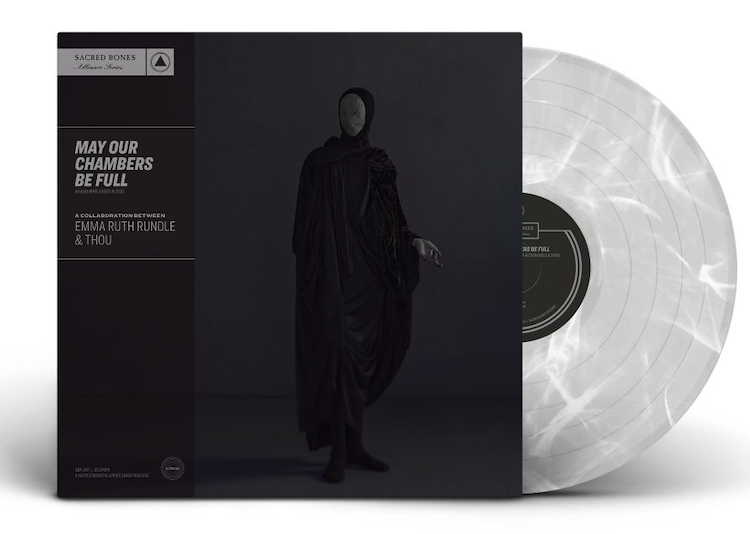 Emma Ruth Rundle & Thou - May Our Chambers Be Full (White Smoke Vinyl)
Limited white smoke vinyl 2021 repress. Stemming out of an offer from Roadburn Festival organizer Walter Hoeijmakers, mutual acquaintances, and a shared love of each other's output, May Our Chambers Be Full is the first recorded document of collaboration between Emma Ruth Rundle and Thou, thank to Sacred Bones.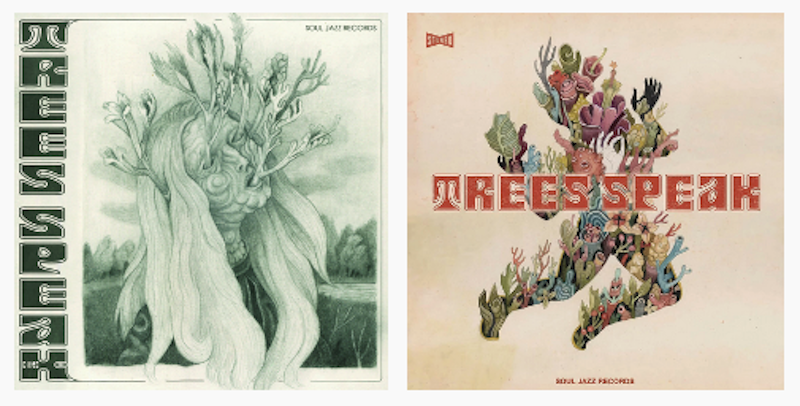 Trees Speak reissues on limited coloured vinyl.
Soul Jazz Records rarely release new music but found the music of Trees Speak's album Ohms so stunning and to have so many elements of music that they admired that they felt compelled to release it. Quickly followed by their second album Shadow Forms - a blend of 1970s German electronic and 'motorik' Krautrock instrumentals, haunting and powerful 1960s and 1970s soundtracks, together with a New Nork no wave electronic synth and guitar analogue DIY-ness!


Here's our full list of pre-orders

_____________
You can also scan this code, or click here for our weekly new releases playlist on Spotify. Updated every Friday!