New Releases 4th June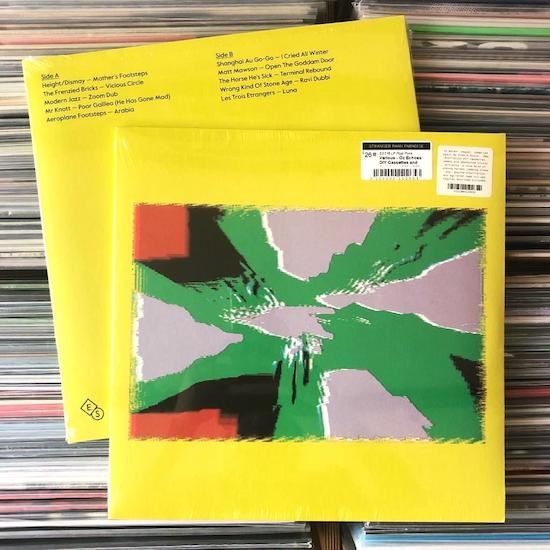 Various - Oz Echoes: DIY Cassettes and Archives 1980-1989
Oz Echoes peels away another layer of Australia's '80s DIY hive mind. The Oz Waves successor exposes a deeper circuit of micro-run cassettes, community radio archives and irrationally abandoned studio sessions, as Steele Bonus sequences a 10-track compendium of drone pop, psyche-electronics and agitated tape cut-ups from the ever impressive Efficient Space label.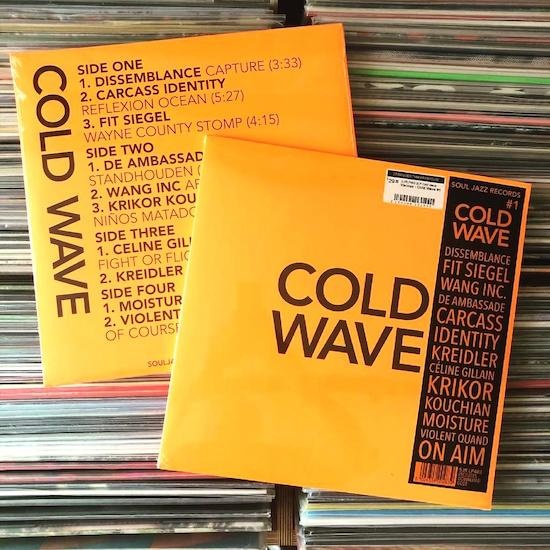 Various - Cold Wave #1 (Coloured Vinyl)
Orange Vinyl Heavyweight Double Vinyl with Fanzine and Printed Inners. Dayglo Sleeve. Soul Jazz Records new 'Cold Wave' is a new collection of current electronic artists who have all been shaped by the early European cold wave artists of the late 70s and early 80s. All of the bands featured here make distinctive contemporary music out of the 80s roots of the first cold wave movement.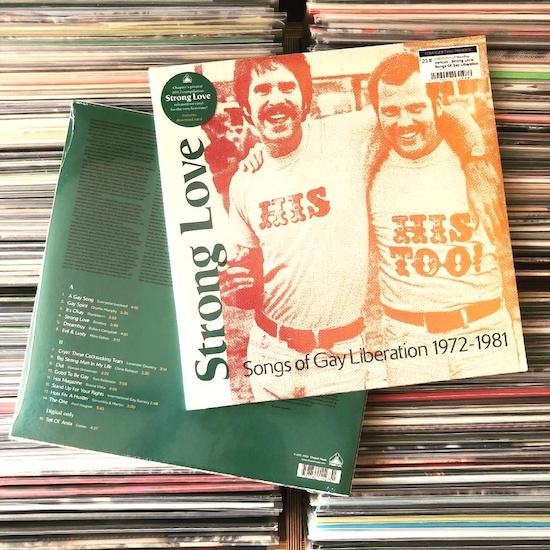 Various - Strong Love: Songs Of Gay Liberation 1972-81
At a thrift store in the '90s, Ben O'Connor—who co-founded the Australian label Chapter Music with his boyfriend Guy Blackman—scored a 1973 record by gay folk singer Michael Cohen called What Did You Expect? The couple was enamored with the painful, poetic songs of this proud gay songwriter, out at a time when that felt unthinkable to many. Through researching Cohen, Blackman discovered Queer Music Heritage, a website run by JD Doyle, which Blackman calls "an exhaustive archive of everything to do with queer music history, from early blues records to the present day." Inspired, Blackman started buying historic queer records on eBay.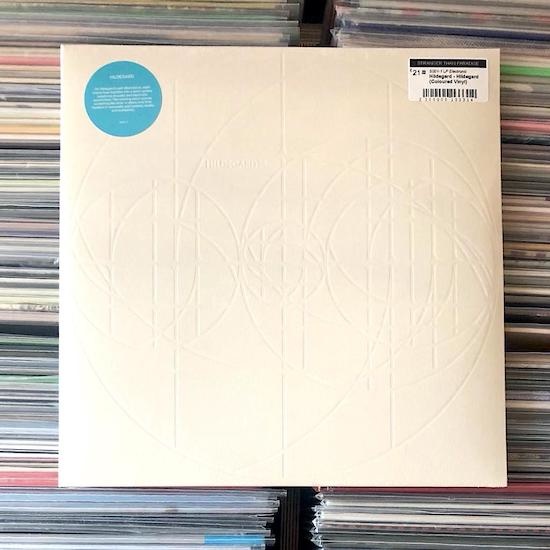 Hildegard  - Hildegard (Coloured Vinyl)
Clear Vinyl. Hildegard is the new project from experimental singer-songwriter Helena Deland and multi-instrumentalist and producer Ouri (Ourielle Auvé). On their self-titled debut album, Deland's folk background balances against Ouri's world of electronic and dance music. Over eight days in a studio, the Montreal-based musicians discovered an innate creative connection, building and bouncing ideas off of one another, developing an intuitive approach to composition and sound.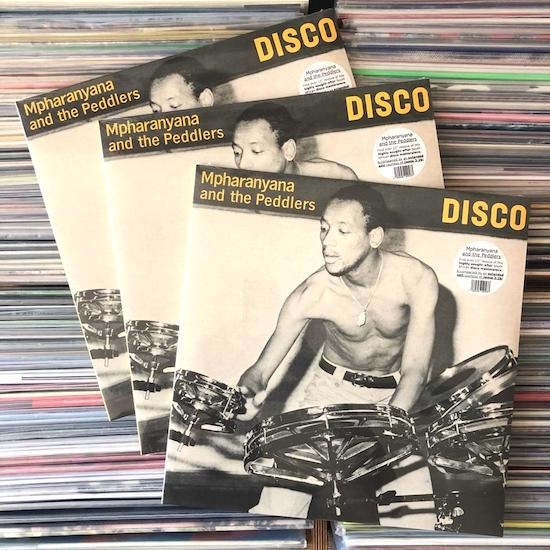 Mpharanyana and the Peddlers - Disco
Kalita Records announce the first ever official re-release of Mpharanyana and The Peddler's 1979 South African disco and funk recordings 'Disco' and 'Freak Out With Botsotso', backed by a devastating extended edit of 'Disco' courtesy of Amsterdam-based DJ and producer Jamie 3:26.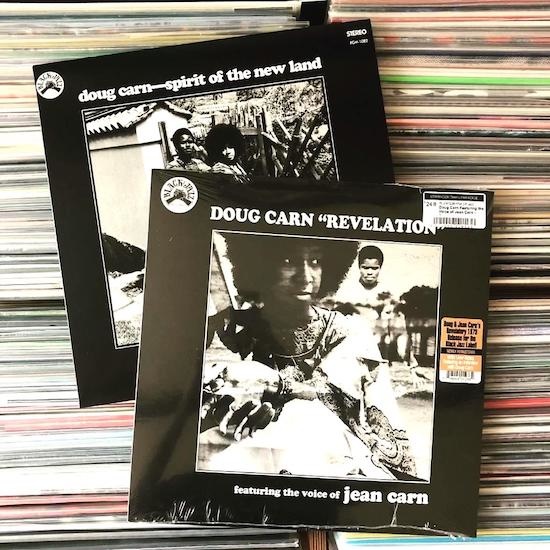 Of all the artists who recorded for the Black Jazz label, keyboardist and composer Doug Carn was the most prolific, releasing four albums for the imprint. 1972's Spirit of the New Land was his second Black Jazz release, but the first one (of two) to co-feature his wife, vocalist Jean Carn, in the album title. The second title was Revelation. Both remastered here via Real Gone Music.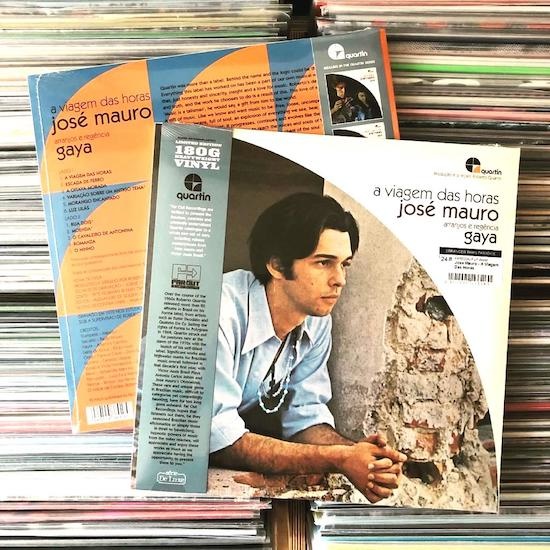 Jose Mauro - A Viagem Das Horas
Until his masterpiece 'Obnoxius' was reissued in 2016, it was believed that Brazilian musician José Mauro was long dead, possibly 'disappeared' by the country's savage military dictatorship in the Seventies. Happily, however, Mauro is alive and well, and has given his blessing to this reissue of overlooked 1976 album 'A Viagem Das Horas', with the addition of three previously unreleased tracks from the same sessions.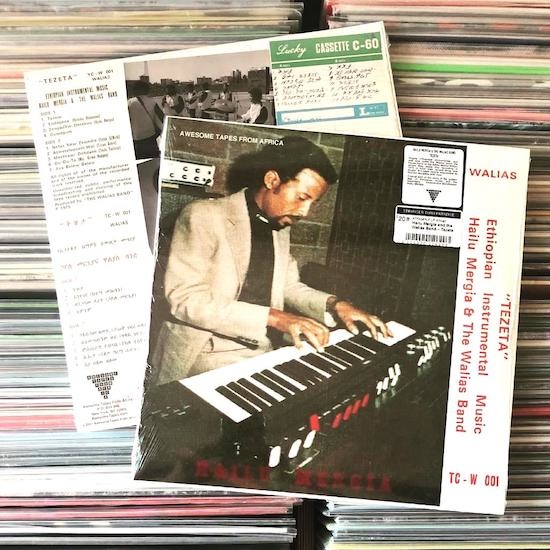 Hailu Mergia and the Walias Band – Tezeta
Virtually unknown recording outside Ethiopia. Cassette-only, released in 1975 on the band's in-house label to fund their record store. Beautifully-rendered instrumentals of classic Ethiopian standards. This Tezeta album, the band's second recording, released in 1975, is one of those that have been impossible to find for nearly three decades. Sourced by Awesome Tapes From Africa and expertly remastered by Jessica Thompson, its unique and funky renditions of standards and popular songs of the day are so quintessentially Walias, flavorful and evocative.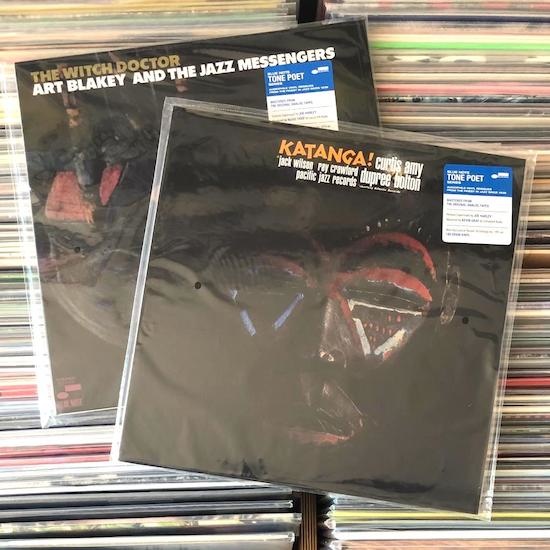 Curtis Amy & Dupree Bolton - Katanga!
Who are these guys? That's the usual reaction of anyone fortunate enough to have come across this remarkable (and remarkably rare) session from 1963. The last of six albums saxophonist Curtis Amy recorded for Pacific Jazz in the early-1960s, Katanga! transcends not only the rest but plenty of other recorded jazz from that period as well. The Tone Poet Vinyl Edition of Katanga! includes a new essay by Thomas Conrad that elucidates the story behind the album.


Art Blakey & The Jazz Messengers - The Witch Doctor
Recorded in 1961, but not released until 1967, The Witch Doctor features one of Art Blakey and The Jazz Messengers' all-time great line-ups: Wayne Shorter on tenor saxophone, Lee Morgan on trumpet, Bobby Timmons on piano, and Jymie Merritt on bass. Shorter and Morgan each contribute two tunes, with Timmons penning one. Blue Note Records' Tone Poet Audiophile Vinyl Reissue Series is produced by Joe Harley and features all-analog, mastered-from-the-original-master-tapes, 180g audiophile vinyl reissues in deluxe gatefold packaging.
All available for shipping and click n collect
NEW RELEASES BY GENRE


Rock / Pop / Alternative
Marina Allen - Candlepower
Japanese Breakfast - Jubilee
Japanese Breakfast - Jubilee (Coloured Vinyl)
Trees Speak - PostHuman
Wolf Alice - Blue Weekend
Wolf Alice - Blue Weekend (Coloured Vinyl)
Various - Strong Love: Songs Of Gay Liberation 1972-81

Electronic
Hildegard - Hildegard (Coloured Vinyl)
Juana Molina - Segundo (21st Anniversary)
Murcof - The Alias Sessions
Squarepusher - Feed Me Weird Things
Squarepusher - Feed Me Weird Things (Coloured Vinyl)
The Zenmenn - Enter The Zenmenn

Soul / Funk / Hip Hop
Czarface & MF Doom - Super What?
Greentea Peng - Man Made
Anthony Joseph - The Rich Are Only Defeated When Running for Their Lives
Mpharanyana and the Peddlers - Disco

Jazz
Curtis Amy & Dupree Bolton - Katanga!
Binker and Moses - Escape the Flames
Art Blakey & The Jazz Messengers - The Witch Doctor
Doug Carn ft. Jean Carn - Spirit Of The New Land
Doug Carn Featuring the Voice of Jean Carn - Revelation
Dexter Gordon - Montmartre 1964
Ruby Rushton - Gideon's Way

African
Miriam Makeba - Keep Me In Mind (Remastered)
Letta Mbulu - Sings
Hailu Mergia and the Walias Band – Tezeta

World
Jose Mauro - A Viagem Das Horas
Piry Reis - Piry Reis
Various - Gost: A Spiritual Exploration Into Greek Soundtracks

Country
Bobbie Gentry - Fancy

Avant Garde
Nigel Rolfe - Island Stories

Industrial
Coil - Love's Secret Domain (Coloured Vinyl)

Psych / Krautrock / Prog
Bo Ningen - Bo Ningen (Coloured Vinyl)
Night Beats - Outlaw R&B (Coloured Vinyl)
Tear Gas - Tear Gas

Post Punk / New Wave
Grauzone - Grauzone (40 Years Anniversary Edition)
Josef K - Sorry For Laughing (Coloured Vinyl)
The Specials - Ghost Town (40th Anniversary Half Speed Master)
The Specials - Ghost Town (40th Anniversary Half Speed Master)
Roland P. Young - Hearsay I​-​Land
Various - Cold Wave #1
Various - Cold Wave #1 (Coloured Vinyl)
Various - Oz Echoes: DIY Cassettes and Archives 1980-1989
-----------

RESTOCKS

Lots of great restocks again this week including a couple of gospel funk 7"s from Greg Belson's Cultures Of Soul label + Delores Fuller's One More Chance Lord via Miles Away Records.

Here's a selection...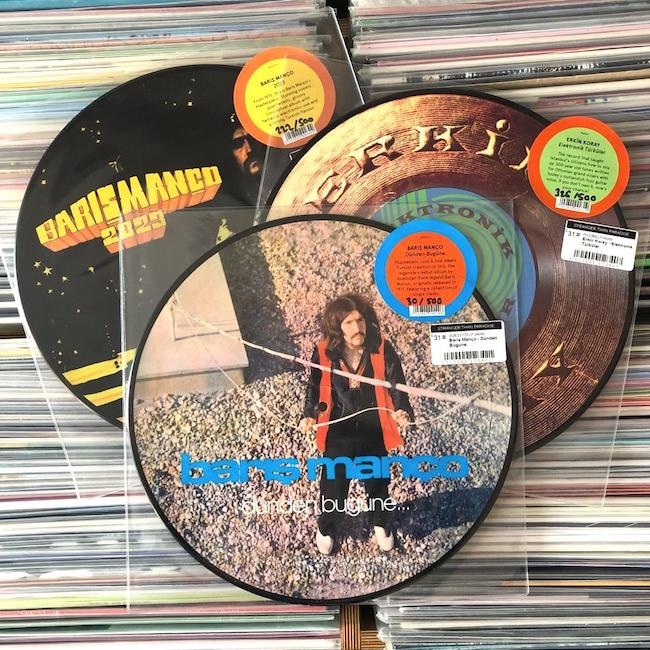 Baris Manço - Dünden Bügune
One of the leading Turkish rock musicians ever and one of the most influent, along with Erkin Koray, Edip Akbayram and Cem Karaca.  This is his first longplayer, released in 1971 by Sayan Productions. It's a compilation of tracks taken from previously released 45s.

Erkin Koray - Elektronik Türküler
Picture disc edition. Technically his 2nd LP after a collection of singles, this benchmark record from 1974 taught Istanbul's musicians & pop fans how to put Turkish folk songs from the 17th century together with meaty, thundering guitar solos.

Baris Manço - 2023
Picture disc edition. From 1975, this is Baris Manço's masterpiece. Stunning cosmic, psychedelic, groovy conceptual album with fantastic electronics use and a strong Turkish folk flavour as usual.

---------
Sachiko Kanenobu - Misora
Often regarded as Japan's first female singer-songwriter, Sachiko Kanenobu created an enduring legacy with Misora, a timeless classic of intricate finger-picking, gently soaring melodies, and rustic Laurel Canyon vibes.

Various - Persian Underground
Amazing collection that gathers some of the rarest Persian 45s. Such an eclectic mix of styles, from garage rock to cool Persian beat, exotic rock&roll and astonishing prog/psych numbers.

Flower Travellin' Band - Satori
Can you pick up a better iconic band than Japanese Flower Travellin' Band? Have a look at Julian Cope Japrocksampler cover with the band bare naked wildly ridin' on their wheels. Is any description more appropriate? A sense of freedom has always enhanced their music, a heavy rock manifesto clearly informed by british stalwarts.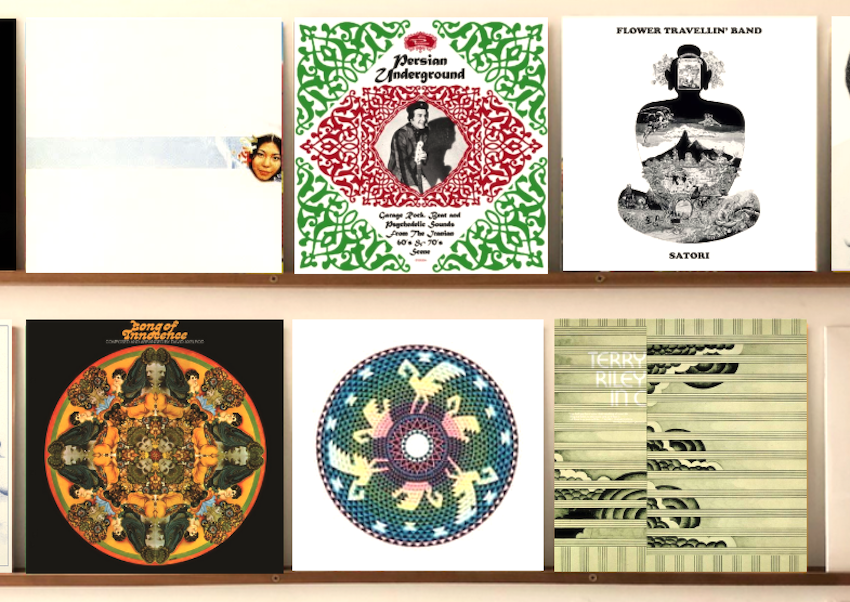 David Axelrod - Song of Innocence
David Axelrod delivered one of the great psychedelic albums with 1968's Song of Innocence, based around the poetry of William Blake. It is considered by many his masterpiece. Song of Innocence is this weird hybrid that no one, not even Axelrod himself, could ever really describe.

Warren Hampshire - Language Of The Birds
Language Of The Birds LP was recorded solo shortly after completing Galaxies Like Grains Of Sand and The Honey Bear with jazz pianist Greg Foat. Language Of The Birds is noticeably influenced by Warrens love of walking the countryside and woodlands on the Isle of Wight.

Terry Riley - In C (Analogue LTD Audiophile Edition)
If ever there were a popular work of minimalism, one that stated its purpose so clearly it could not be mistaken, Terry Riley's legendary composition In C is the one. It is a work that needs no explanation for its pulsing sequences of pitch all centering around the 53 phases of no duration played on the note and its performances have been numerous--even if there have been relatively few recordings of it.
Check all our recent restocks here


-----------



PRE-ORDERS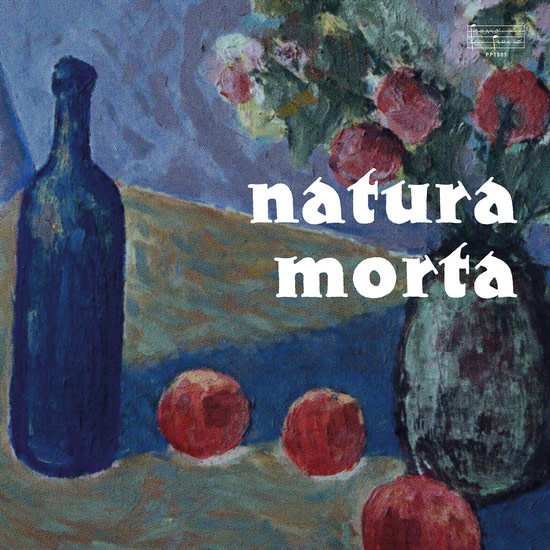 Sven Wunder - Natura Morta
The highly anticipated follow-up to Eastern Flowers and Wabi Sabi. On Natura Morta, Sven Wunder is exploring art as a bridge between nature and the human ability to judge and observe in eleven musical compositions with brightly colored textures and an emphasis on vibrant melodies. Natura Morta collects pieces from a continuous variety of melodies — supported by a decisive rhythm section — creating a musical kaleidoscope of ever-changing colors. Sven Wunder brings life into this rich assortment of musical implications by fusing and combining melodic instruments with each other in a setting that spans from a classical to a modern idiom.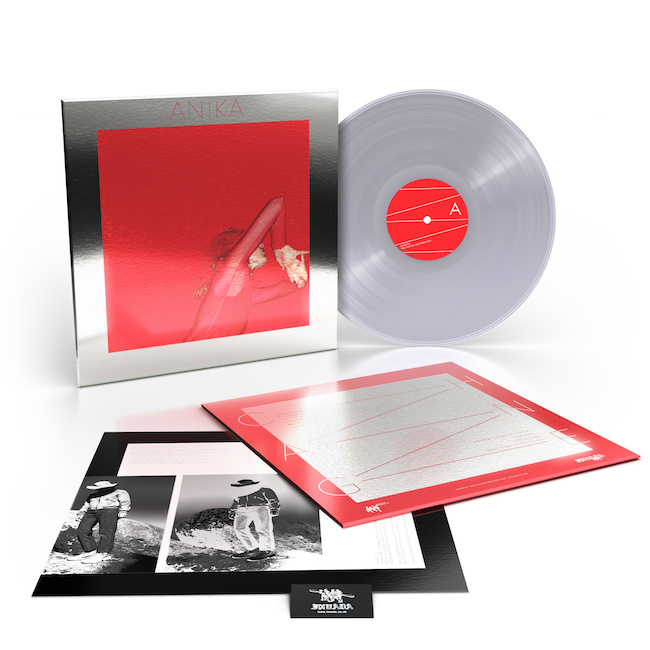 Anika - Change (Coloured Vinyl)
Limited Grey vinyl in deluxe sleeve with full mirror-board print.
Change is the brand new album by Anika, released on Invada Records and Sacred Bones, the first solo music from the Berlin based artist in 8 years. A British ex-pat and former political journalist, Anika has collaborated with Beak>, Tricky and released two albums with Mexico City's Exploded View to great acclaim.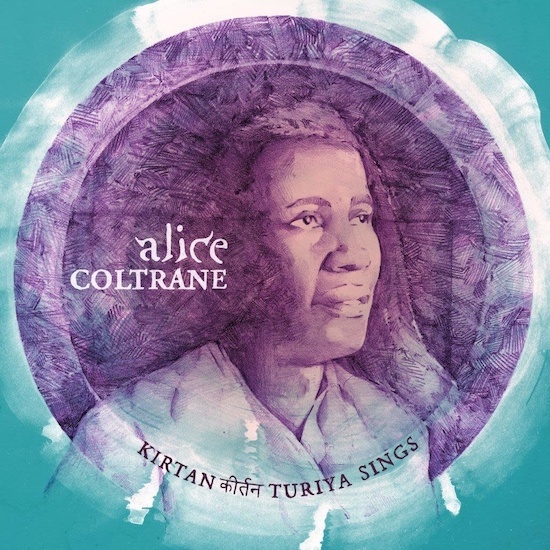 Alice Coltrane - Kirtan: Turiya Sings
Alice Coltrane is the undeniable godmother of spiritual jazz and an acknowledged influence on everyone from Flying Lotus and Kamasi Washington to Solange and Radiohead. Kirtan: Turiya Sings features Alice Coltrane at peak spirituality and is presented in this arrangement for the first time in any format. Turyia Sings was originally released in 1982 on cassette as a collection of devotional songs.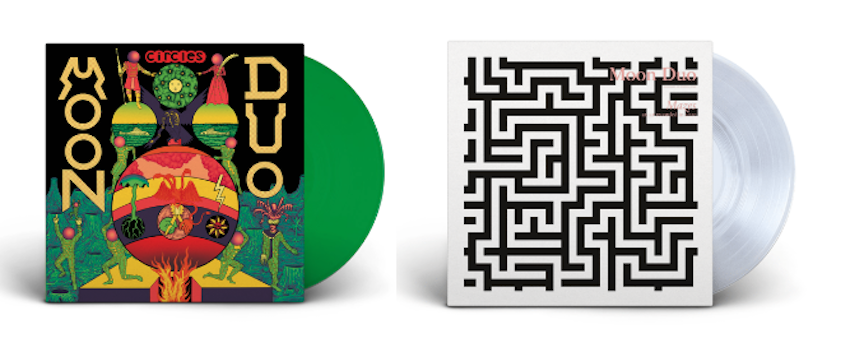 Moon Duo are reissuing two early albums via City Slang on limited coloured vinyl.

Debut album Mazes was recorded in San Francisco and mixed in Berlin during 2010 as the band prepared to move to the mountains of Colorado, explores a far broader, lighter, sound. Circles is the product of a long winter's isolation in the Rocky Mountains, though the road to its fruition stretched over six months and several locations. The groundwork for the album was laid at the band's home in Blue River, Colorado in the early months of 2012.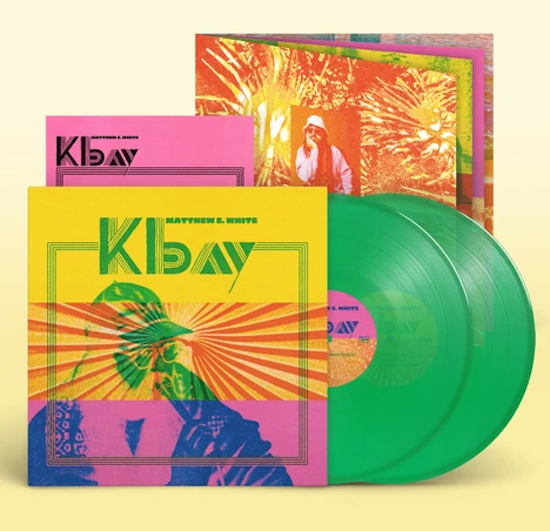 Matthew E. White - K Bay (Coloured Vinyl)
Transparent Light Green. vinyl.
New, long-awaited solo album, K Bay, via Domino. It features Spacebomb's trusted house band. White's first solo album in six years, is the astounding record he has forever aspired to make. A decade ago, Matthew E. White made a classic beauty no one expected; on K Bay, he has made a masterpiece by harnessing what he's learned from that community and life itself in entirely unexpected, electrifying, and reaffirming ways.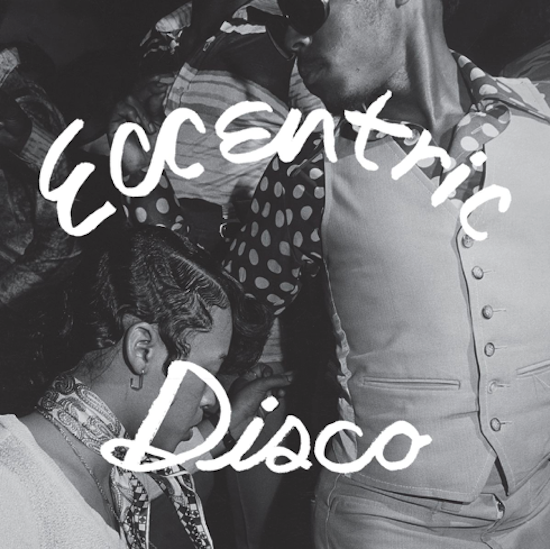 Various - Eccentric Disco (Coloured Vinyl)
Party People Pink vinyl.
Ten Numero-minted, dance floor ready dive bombers from disco's all-to-brief heyday, previously swept under rug by the whitewashed glitz and glam of the era. Chugging grooves, bubbling synths, soaring strings, and sonorous voices are guaranteed to light up your night, on living room rugs and dance floors alike.




More Melvins reissues for 2021. After blowing out of the February releases of Hostile Ambient Takeover and Gluey Porch Treatments, Ipecac are bringing back three more releases on vinyl. These three albums are the infamous line-up of Buzz and Dale together with the guys from Big Business. Some of the band's best-selling releases. The Bride Screamed Murder, Nude With Boots & (A) Senile Animal are all available on limited coloured vinyl via Ipecac Recordings.
Here's our full list of pre-orders


-----------


You can also scan this code, or click here for our weekly new releases playlist on Spotify. Updated every Friday!