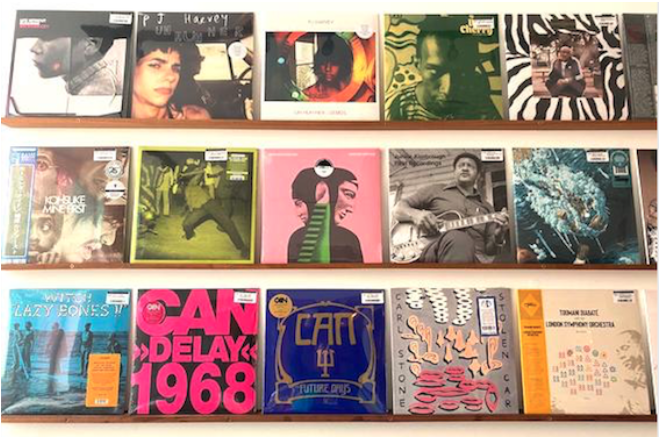 New Releases 30th April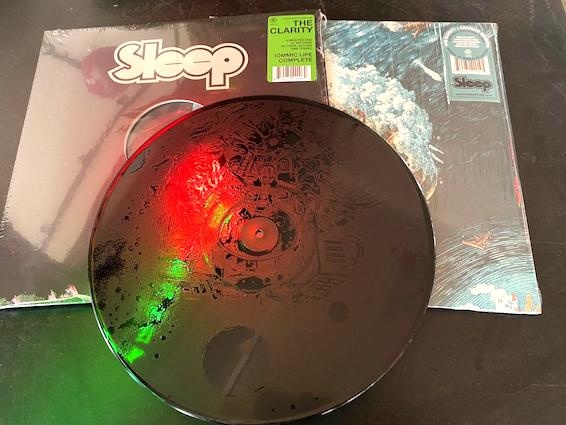 Sleep - Leagues Beneath / The Clarity
A 4/20 surprise release from stoner rock progenitors SLEEP. This 2x12" single collection features both of Sleep's iconic 12" singles - 2014's The Clarity and 2018's Leagues Beneath - packaged together for maximum monolithic potency. Each 180g single has music on the A side and a new etching by artist Dave Kloc on the B side, plus all new artwork by Kloc on the gatefold LP jacket.

Third Man Records continue with their exciting release schedule!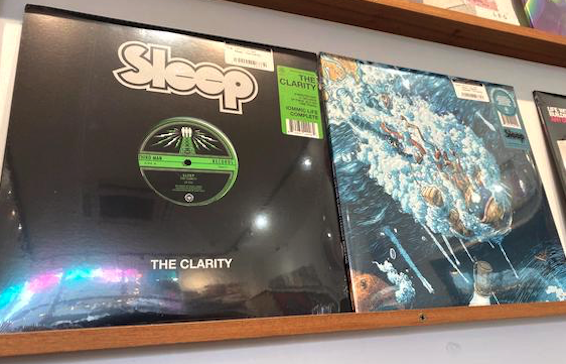 They also release The Clarity as a stand alone 12" - 180g 12" features the fully-immersive song The Clarity on side A + the etching by Dave Kloc on side B.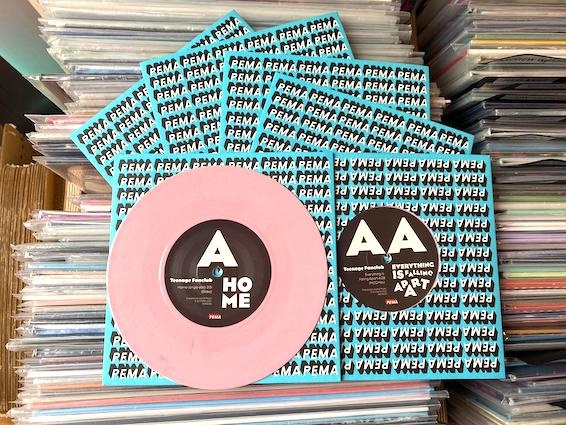 Teenage Fanclub - Home / Everything Is Falling Apart (Coloured Vinyl)
Pink vinyl. Teenage Fanclub release a limited-edition double A side 7" ahead of their tenth studio album, Endless Arcade, released via their own label PeMa. The 7" vinyl features an edit of current single Home (version only available on vinyl on this release) and previous single Everything is Falling Apart.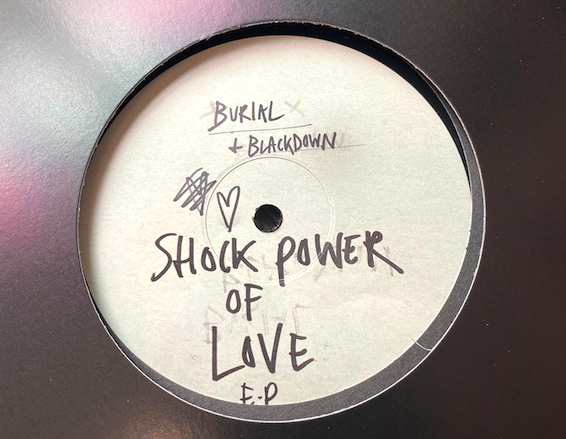 Blackdown / Burial - Shock Power Of Love EP
Burial returns to Keysound Recordings and is joined by label boss Blackdown for the Shock Power Of Love EP. Shock Power of Love opens with Blackdown's This Journey VIP,  next up is Burial's Dark Gethsemane. on the flip Blackdown remixes Heatmap's Arklight and Burial closes things out with Space Cadet.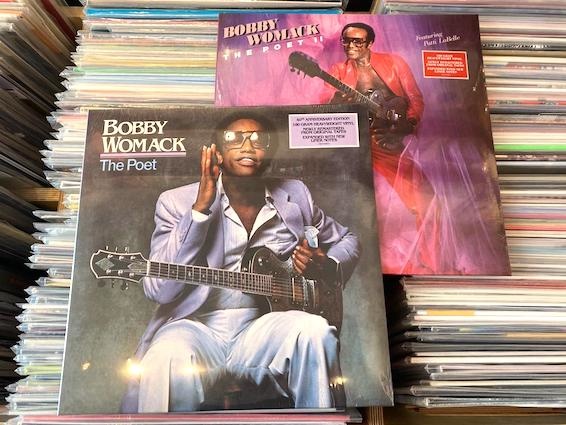 Bobby Womack - The Poet
40th anniversary remastered edition of the classic soul album from 1981. Sourced from original masters. Remastered and sourced from the original tapes. The Poet II followed in 1984 and became another big R&B chart success, featuring no fewer than three duets.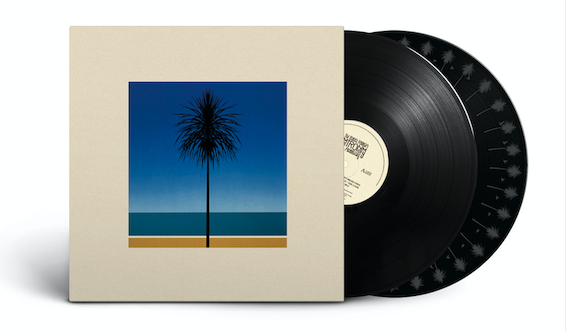 Metronomy - The English Riviera (10th Anniversary)
Metronomy's career-changing album The English Riviera is turning ten years old. To celebrate, the band re-isse their much-loved album with six previously unreleased bonus tracks via Because Music. The reissue is available on limited edition and numbered heavyweight 180g vinyl with etched fantascope on side D.
All available for shipping and click n collect.

THIS WEEK'S NEW RELEASES BY GENRE

Rock / Pop / Alternative
The Coral - Coral Island (Coloured Vinyl)
Chris Forsyth & The Solar Motel Band - RARE DREAMS: SOLAR LIVE 2.27.18 (Coloured Vinyl)
Benni Hemm Hemm - Thank You Satan
PJ Harvey - Uh Huh Her
PJ Harvey - Uh Huh Her Demos
Metronomy - The English Riviera (10th Anniversary)
Teenage Fanclub - Endless Arcade
Teenage Fanclub - Home / Everything Is Falling Apart (Coloured Vinyl)

Electronic
Blackdown / Burial - Shock Power Of Love EP
East Coast Love Affair - Date with the Rain (feat. Peter Hunningale & L. Ross)
East Coast Love Affair and Mary Love Comer - Without You
Carl Stone - Stolen Car
Leon Vynehall - Rare, Forever

Jazz
Kohsuke Mine - First

Funk / Soul / Hip Hop
Nathan Bartell- Nathan Bartell
Benny The Butcher - Burden of Proof
ELEVEN76 - The Scarab's Quest
Kings Go Forth & Willie Tee - One Day/ First Taste Of Hurt
Doug Payne - She's On Money
Bobby Womack - The Poet
Bobby Womack - The Poet II

African / World 
Innov Gnawa - Lila
Kumasi - Live At Marigny Studio
Witch - Lazy Bones
Various - Original Sound Of Burkina Faso (Coloured Vinyl)

Soundtracks
RZA - Ghost Dog: The Way Of The Samurai OST
Roger Webb - Bartleby - Original Soundtrack Recording

Blues / Folk
Warren Hampshire - Language Of The Birds
Junior Kimbrough - First Recordings

Modern Composition / Ambient
Mary Lattimore - Silver Ladders (Coloured Vinyl)
Joseph Shabason - The Fellowship
Joseph Shabason - The Fellowship (Coloured Vinyl)

Krautrock / Psych
Can - Delay 1968 (Coloured Vinyl)
Can - Future Days (Coloured Vinyl)
Magic Castles - Sun Reign

Metal
Sleep - The Clarity
Sleep - Leagues Beneath / The Clarity
Sleep - Leagues Beneath / The Clarity (Coloured Vinyl)

Post Punk
Life Without Buildings - Any Other City
Telex - This Is Telex (Coloured Vinyl)
Yard Act - Dark Days EP
-----------


PRE-ORDERS
Courtesy of Sacred Bones Records our Stranger Than Paradise copies of their new Only Lovers Left Alive repress will come with a super LIMITED EDITION bonus Flexi Disc postcard, featuring an iconic Tilda Swinton audio sample from the film, on two great designs. These are incredibly limited and special so do not miss out!

Available on Red and Clear Splatter vinyl or standard black vinyl : While stocks last!

Stranger Than Paradise takes its name from the Jim Jarmusch film of the same name, and we're huge admirers of his films and music, so we're particularly excited about this one. Thank you to Sacred Bones for sorting us out with these Flexi Disc postcards to go with their new vinyl reissue of Only Lovers Left Alive – winner of the 2013 Cannes award for Best Soundtrack. The soundtrack, predominantly by Dutch lutenist Jozef Van Wissem and SQÜRL (Jim Jarmusch, Carter Logan and Shane Stoneback), also features White Hills, Zola Jesus, Yasmin Hamdan and Madeline Follin (of Cults), is one of our favourites. Avant-Baroque lute weaves through twenty-first century guitar grit, heavy back beats, Moroccan percussion, synth bass, field recordings, and numerous sonic effects to create a cinematic tapestry.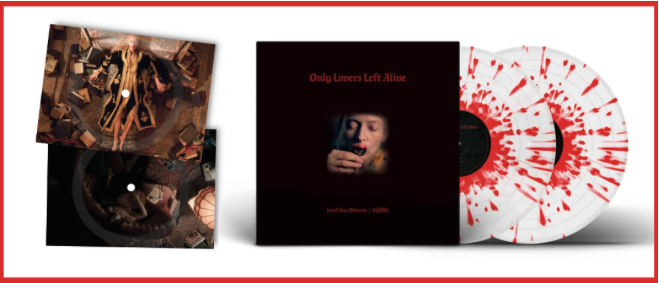 Plenty more forthcoming releases have been added over that past week too.

Spiritualized - Pure Phase (Coloured Vinyl)
Limited Glow In The dark vinyl. Pure Phase is the second album by Spiritualized, released on 28 March 1995. At the time of release, Pierce had renamed the band as "Spiritualized Electric Mainline", the name that appears on the album cover, before reverting to the Spiritualized name shortly afterwards.

Emma-Jean Thackray - Yellow (Coloured Vinyl)
Indies Exclusive Clear Vinyl. The debut album by Emma-Jean Thackray feels exactly like the sort of thing we've been longing for over the last 12 months: a transcendent, human, shared experience.

Various - Cold Wave #1 (Coloured Vinyl)
Orange Vinyl. Heavyweight Double Vinyl with Fanzine and Printed Inners.
Soul Jazz Records new 'Cold Wave' is a new collection of current electronic artists who have all been shaped by the early European cold wave artists of the late 70s and early 80s.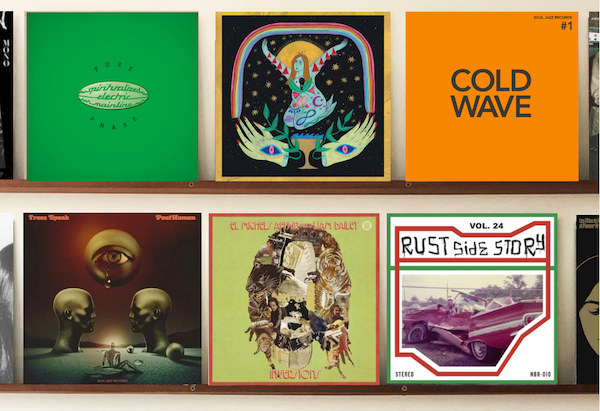 Trees Speak - PostHuman
Initial copies include bonus 7". This is incredibly Trees Speak's third album on Soul Jazz Records released in the space of one year – and it's amazing! Trees Speak's new album Post-Human once again blends 1970s German electronic and 'motorik' Krautrock instrumentals, haunting and powerful 1960s and 1970s soundtracks, together with a New York No Wave electronic synth and guitar analogue DIY-ness (think Suicide, anything on Soul Jazz's New York Noise series or Eno's New York No Wave)!

El Michels Affair Meets Liam Bailey - Ekundayo Inversionsm (Coloured Vinyl)
Indies Exclusive Clear Red vinyl. There has always been a Reggae in­uence in the music of El Michels Affair. While recording Bailey's 2020 Ekundayo album, they did some straight forward reggae tunes inspired by different eras alongside some modern R&B tracks that would fit more comfortably next to Frank Ocean than Jacob Miller. It is this same notion that old and new can live so comfortably together that birthed the idea of Ekundayo Inversions.

Various - Rust Side Story Vol. 24 (Coloured Vinyl)
Red, White & Green Vinyl. The third installment of Numero's ode to lowrider souldies, Rust Side Story compiles highly sought after sweet soul singles from the Buck Eye State. Prepare for a low and slow ride from Youngstown to Dayton, Cleveland to Columbus, Toledo to Cincinnati, all soundtracked with silky falsettos and dreamy harmonies. 

-------

Molly Burch - Romantic Images (Dinked Edition)
Hot Pink LP. 2x Dinked Tarot Cards. Numbered 10"x10" print. Pull out poster. Printed inserts. Limited pressing of 500. Dinked Exclusive. Romantic Images, Molly Burch's third album, marks a distinct evolution for Burch, both emotionally and sonically.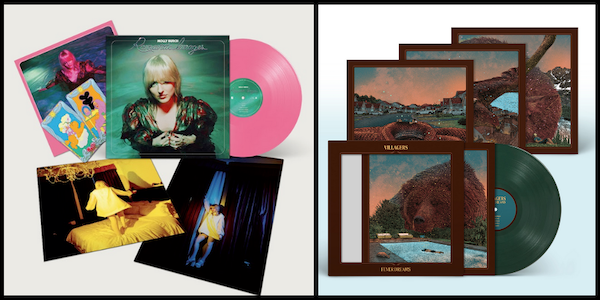 Villagers -  Fever Dreams (Dinked Edition)
Dinked Exclusive Edition. Light Blue coloured vinyl. Die-cut sleeve with 4 interchangeable covers. Flexi-Disc featuring exclusive track 'Day One'. Signed & numbered Obi-Strip. Limited Edition of 1000. Escapism is a very necessary pursuit right now, and Fever Dreams follows it to mesmerising effect.

Here's our full list of pre-orders
-----------


You can also scan this code, or click here for our weekly new releases playlist on Spotify.
Updated every Friday!