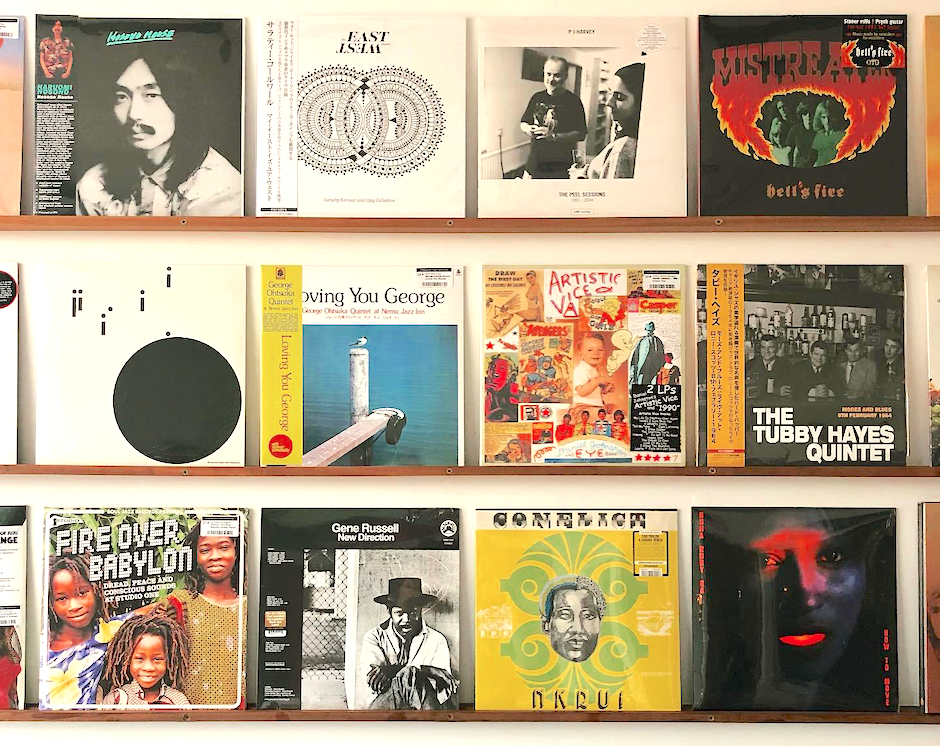 New Releases 28th May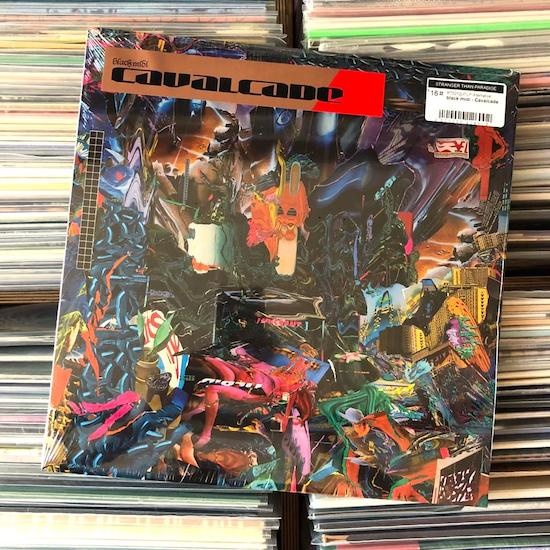 black midi - Cavalcade
Cavalcade is a dynamic, hellacious, and inventive follow-up to 2019's widely-praised Schlagenheim. It scales beautiful new heights, pulling widely from a plethora of genres and influences, reaching ever upwards from an already lofty base of early achievements. Released on Rough Trade Records.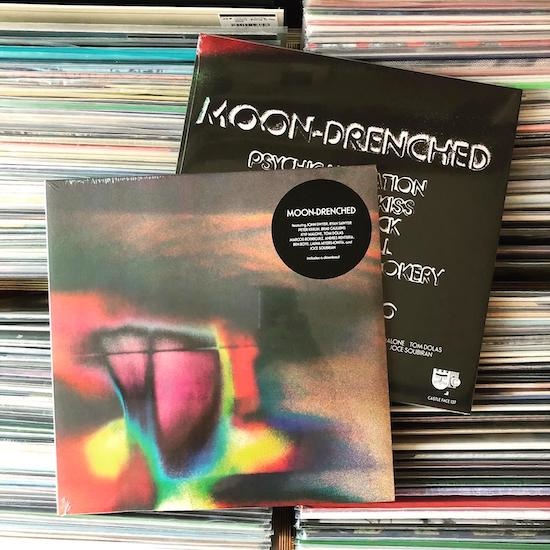 John Dwyer & Co. - Moon-Drenched
The same crew as the boundary pulsing improvisation record Bent Arcana has made a trajectory shift and picked up Ben Boye along the path. The aptly-named Moon-Drenched is the second instalment from these sessions and keeps a heavy-lidded late night perspective on things via Castle Face Records.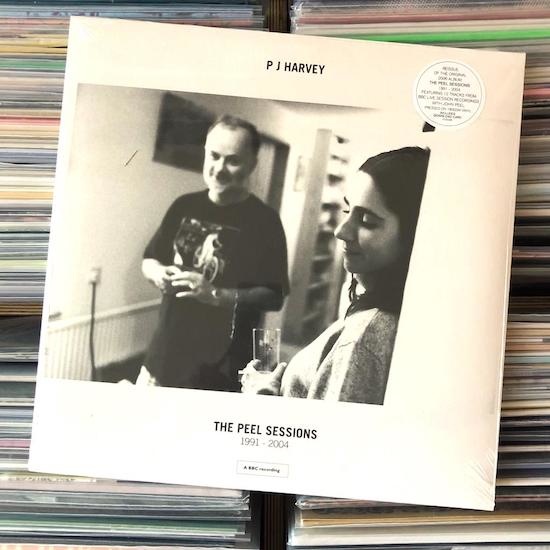 PJ Harvey - The Peel Sessions 1991 - 2004
Reissue on vinyl of the 2006 collection of PJ Harvey sessions with the late BBC Radio 1 DJ John Peel, spanning recordings from the start of her career in 1991 up to 2004. Reissue is faithful to the original recording and package, with cutting by Jason Mitchell at Loud Mastering under the guidance of longtime PJ Harvey producer John Parish.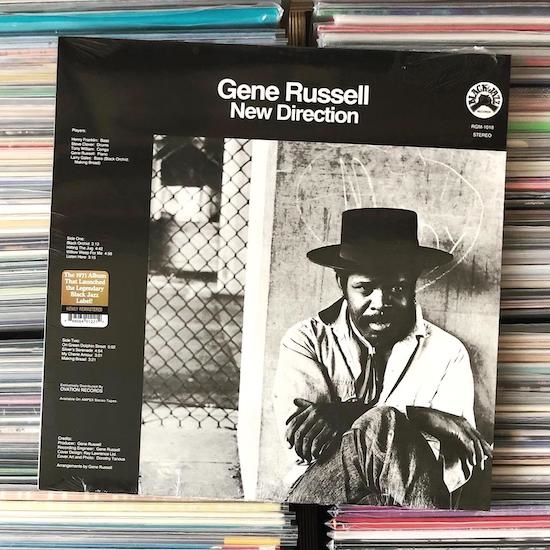 Gene Russell - New Direction
The first album released by the most sought-after label, bar none, among jazz collectors! And since keyboardist Gene Russell was at the artistic helm of Black Jazz, it was only natural that the label's debut record featured Russell himself, with the fitting title New Direction.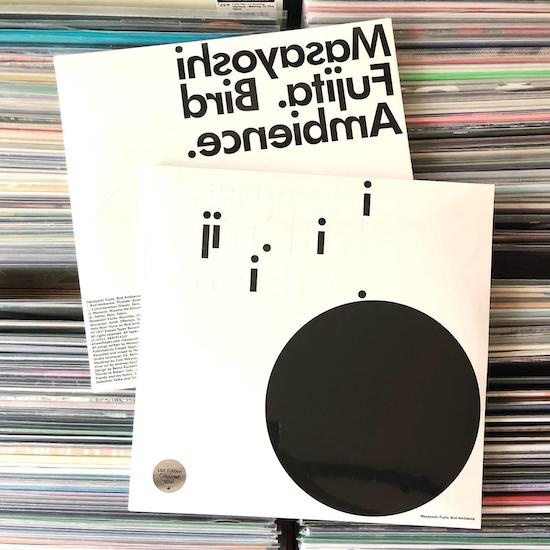 Masayoshi Fujita - Bird Ambience (Clear Vinyl)
Prolific Japanese vibraphonist, multi-percussionist and composer Masayoshi Fujita marks a new sonic direction with his album Bird Ambience on Erased Tapes. It sees him unite all the different sides to his work for the first time, into one singular vision.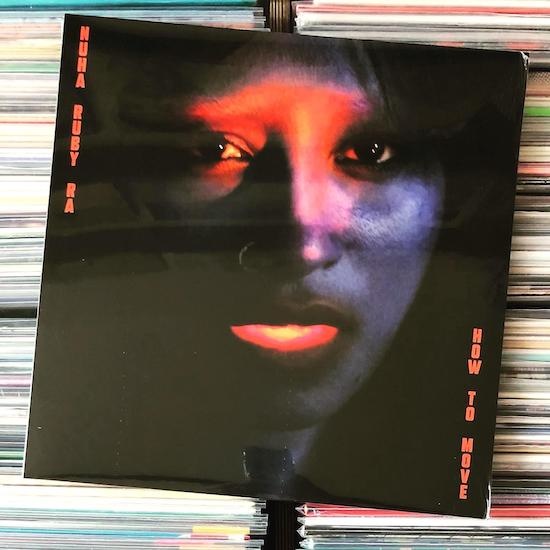 Nuha Ruby Ra - How To Move (Coloured Vinyl)
Green Man Rising 2020 winner, Nuha Ruby Ra, releases her debut EP 'How To Move' out on Brace Yourself Records. A visceral and striking debut from the East London avant-punk, Nuha delivers frenzied poetic energy across the seven tracks bearing comparisons to Lydia Lunch and Sonic Youth.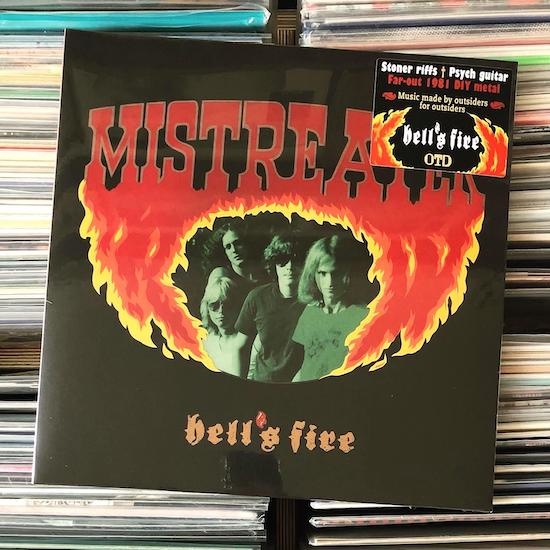 Mistreater - Hell's Fire
Deluxe reissue of ultra rare 1981 album. Stoner riffs. Psyched out guitars. Ohio mobile home rock, Remastered and restored sound. If Black Sabbath had been born and bred in an Ohio mobile home and raised on a steady diet of smoke and acid - the result would sound exactly like Mistreater.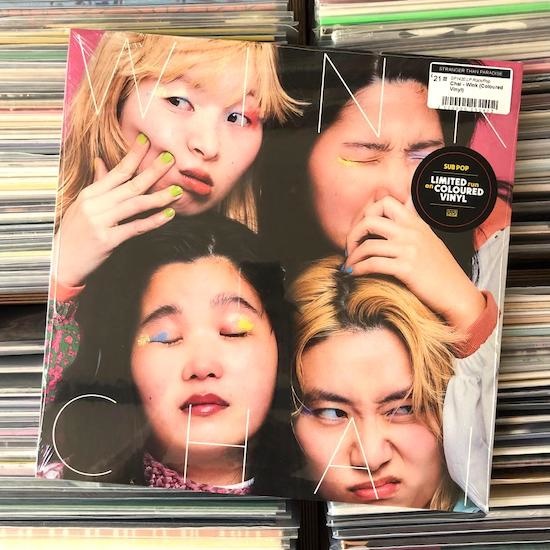 Chai - Wink (Coloured Vinyl)
Red, White, Blue on Clear vinyl.
Their third full-length and first for Sub Pop, WINK contains CHAI's mellowest and most minimal music, and also their most affecting and exciting songwriting by far. While the band leaned into a more personal sound, WINK is also the first CHAI album to feature contributions from outside producers (Mndsgn, YMCK).


---------



NEW RELEASES BY GENRE


Rock / Pop / Alternative
Animal Collective - Feels
Animal Collective - Sung Tongs
Lou Barlow - Reason to Live (Coloured Vinyl)
black midi - Cavalcade
black midi - Cavalcade (Picture Disc)
David Bowie - The Man Who Sold The World (Picture Disc)
Chai - Wink (Coloured Vinyl)
Cheval Sombre - Days Go By (Coloured Vinyl)
The Dunning​-​Kruger Effect - The Dunning​-​Kruger Effect
John Dwyer & Co. - Moon-Drenched
Grateful Dead - Anthem Of The Sun
PJ Harvey - The Peel Sessions 1991 - 2004
Daniel Johnston - 1990 / Artistic Vice
The Wedding Present - Seamonsters (30th Anniversary Reissue)

Electronic
Loscil - Clara
Various - Fabric Presents Danilo Plessow (MCDE)

Soul / Reggae
The Ballads - I Can't See Your Love (For The Tears In My Eyes) Pt.1 / Pt.2
Carl Smith And The Natural Gas Company - Burnin'
Various - Fire Over Babylon: Dread, Peace and Conscious Sounds at Studio One
Various - Pirate's Choice Vol. 2

Jazz
Doug Carn Featuring the Voice of Jean Carn - Revelation
Doug Carn ft. Jean Carn - Spirit Of The New Land
Sarathy Korwar - My East Is Your West
George Otsuka Quintet - Loving You George
Gene Russell - New Direction

African
Blk Jks - Abantu / Before Humans
Burkina Azza - Wari Bo
Ebo Taylor, Uheuru Yenzu - Conflict (Coloured Vinyl)
Various - Angola Soundtrack 2: Hypnosis, Distorsions & Other Sonic Innovations 1969​-​1978
Various - Bulawayo Blue Yodel 

World
Haruomi Hosono - Hosono House
Kumasi - Live At Marigny Studio
Mestre Cupijó e Seu Ritmo - Siriá 
Soundtracks
Clint Mansell - Rebecca (Music From The Netflix Film) (Coloured Vinyl)

Avant Garde
Fly Pan Am - Frontera
Javier Segura - El Sol Desde Oriente: Selected & Unreleased Recordings (1980-1990)

Industrial / Metal
Mistreater - Hell's Fire
Nurse With Wound - Sylvie & Babs (Picture Disc)

Psych / Krautrock
Can - Live In Stuttgart 1975 (Coloured Vinyl)
Kikagaku Moyo – House In The Tall Grass
King Gizzard & The Lizard Wizard - Europe '19
King Gizzard And The Lizard Wizard – L.W. (Coloured Vinyl)

Punk
Chubby and the Gang - Lightning Don't Strike Twice / Life's Lemons
 
-----------



RESTOCKS
So many restocks to browse, here's a small selection...




Madvillain - Madvillainy  (Instrumentals)
Madvillainy without the raps is still a classic. Double vinyl now with cover sleeve, Madlib taking his place on the cover with a photo of Doom's mask during the making of the album on back.

Jim O'Rourke - Eureka
Repress. He's alive!!! And can he sing! Could this be the world's first experimental MOR album? Nah, but time will tell whether or not it is the most supreme. Wackos of the world, take over.

The Brian Jonestown Massacre - Mini Album Thingy Wingy
Mini Album Thingy Wingy were 7 brand new & exclusive tracks recorded by Anton Newcombe in is his studio in Berlin in 2014 & 2015.

---------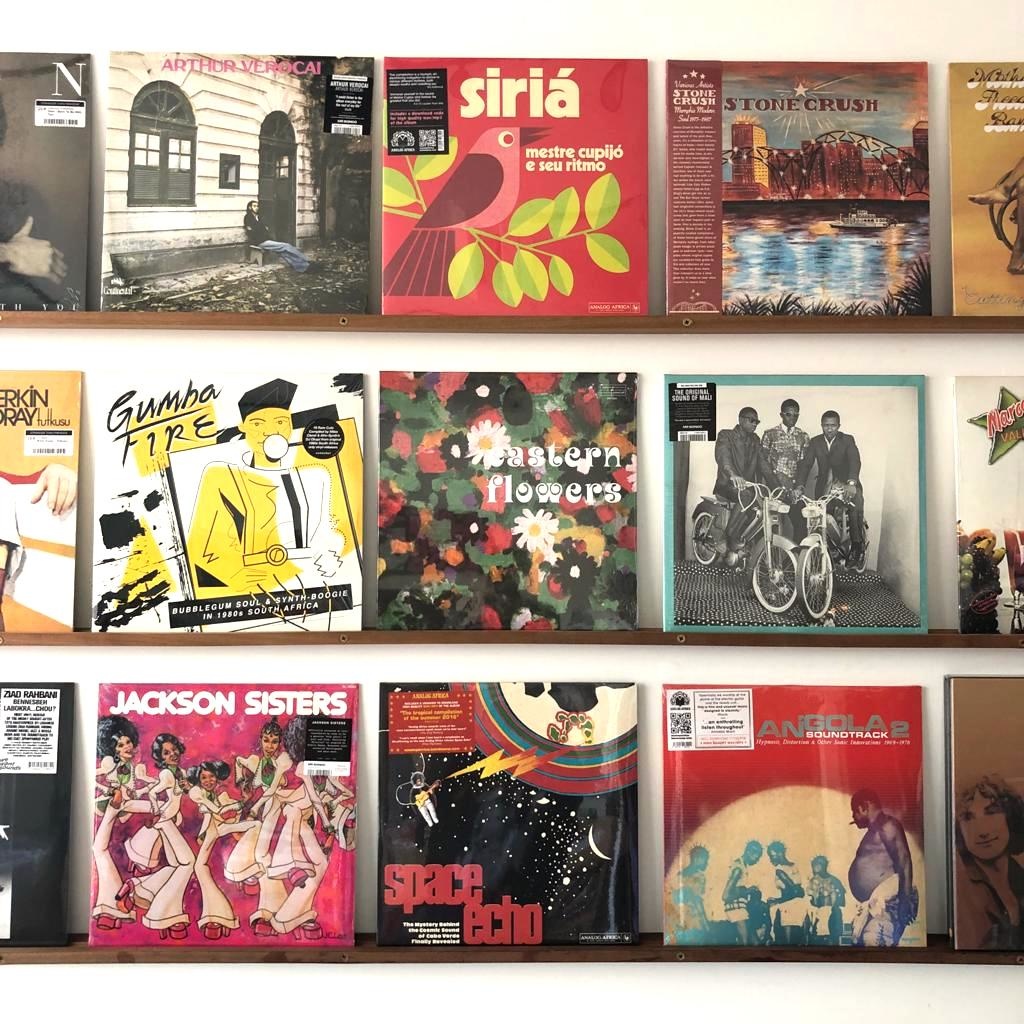 Arthur Verocai - Arthur Verocai
Mestre Cupijó e Seu Ritmo - Siriá 
Various - Stone Crush: Memphis Modern Soul 1977-1987
Various - Gumba Fire
Sven Wunder - Eastern Flowers
Various - The Original Sound of Mali
Jackson Sisters - Jackson Sisters
Various - Space Echo
Various - Angola Soundtrack 2: Hypnosis, Distorsions & Other Sonic Innovations 1969​-​1978 

---------

Eduard Artemiev - Solaris OST
Jozef Van Wissem / SQÜRL - Only Lovers Left Alive
Ennio Morricone - I Malamondo 
Serge Gainsbourg - Madame Claude OST
Various - Dennis Hopper's 'The Last Movie' 
Ennio Morricone - Exorcist II: The Heretic (Coloured Vinyl)
Ennio Morricone - Cosa Avete Fatto A Solange? (Coloured Vinyl)
Dave Grusin - The Friends Of Eddie Coyle
Serge Gainsbourg - Goodbye Emmanuelle OST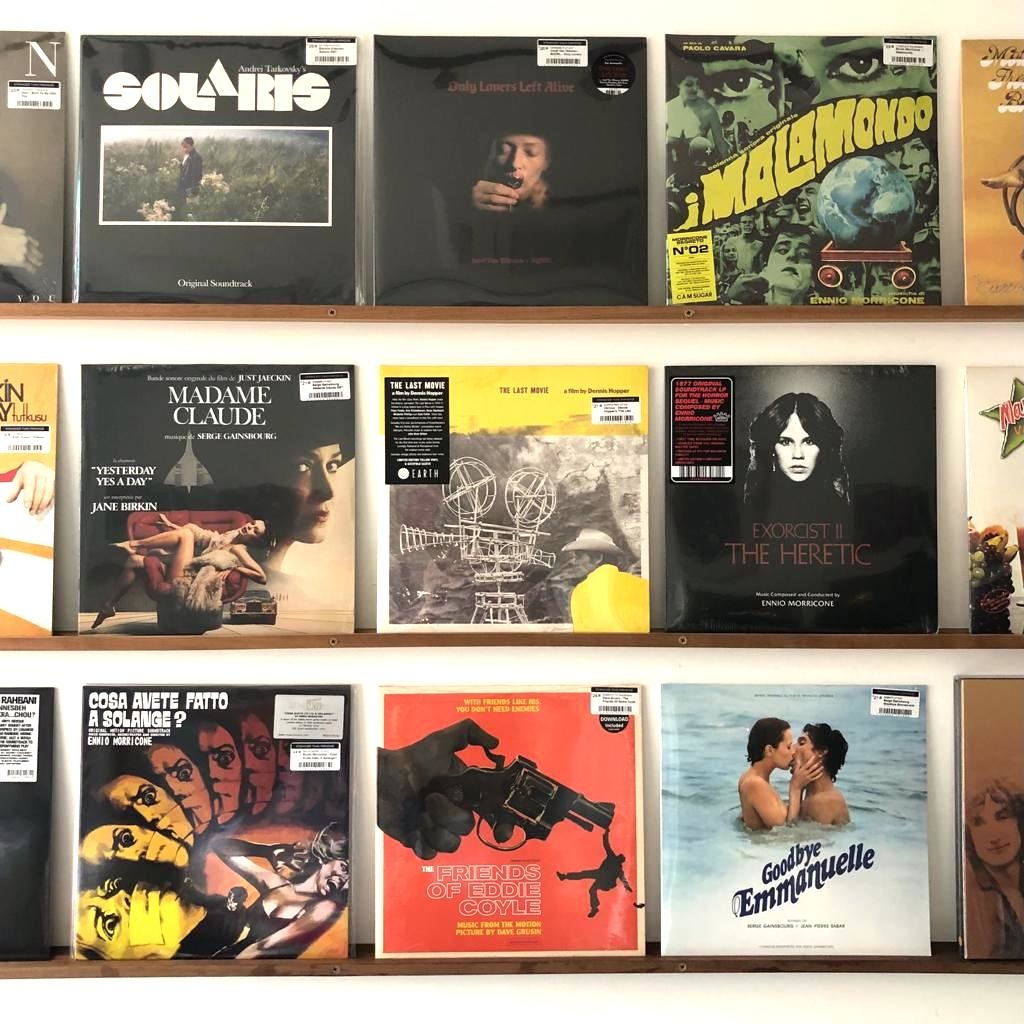 Check all our recent restocks here 
-----------
PRE-ORDERS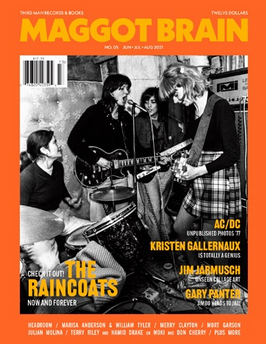 Maggot Brain Issue 5
Maggot Brain is a full-color, quarterly magazine edited by noted Detroit scribe Mike McGonigal: 100+ pages packed with phenomenal content – art, music, literature, unpublished archival material, and more – with a simple promise to only exist on the printed page. Cover story: Why feminist punk pioneers the Raincoats still matter.  Unseen, amazing photos of AC/DC from their first US tour in 1977. Celebrated indie auteur filmmaker Jim Jarmusch's playful newspaper collages -- great interview plus lots of never before seen images! Plus a whole lot more.

Check the back issues of Maggot Brain from Third Man Books here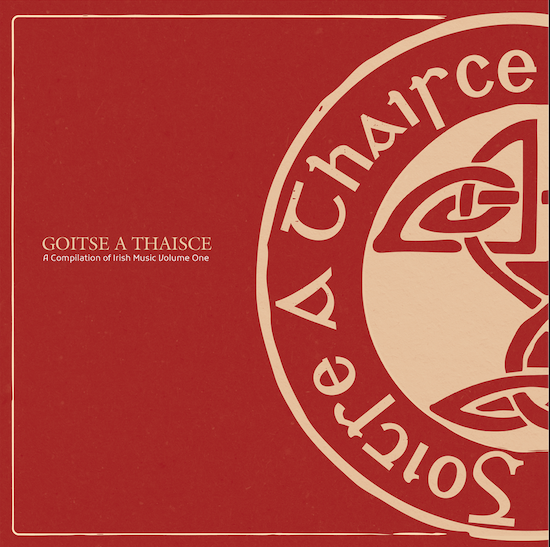 Various - Goitse A Thaisce - A Compilation of Irish Music Volume One
Limited edition run of 1000 on heavyweight 180g vinyl.
A special collection of songs from Tom Coll of Fontaines D.C.

"The idea for this record came from an extended period of time living back in my family home in the west of Ireland. Here, I found myself in the midst of a vast, mountainous landscape, a place that vividly recalled my childhood memories of old Irish traditional music. This experience sparked a need to immerse myself in the tradition once again. Trad was my first musical love over any other, so it feels very gratifying to put together this compilation."

"Every tune on this record holds a special place in my heart. Whether it's by lifelong heroes such as The Bothy Band or Planxty, family friends like Mairéad Ní Mhaonaigh or Emer Mayock, or by contemporary artists pushing the boundaries of the tradition like Lisa O'Neill or Ye Vagabonds, these songs have soundtracked my life thus far".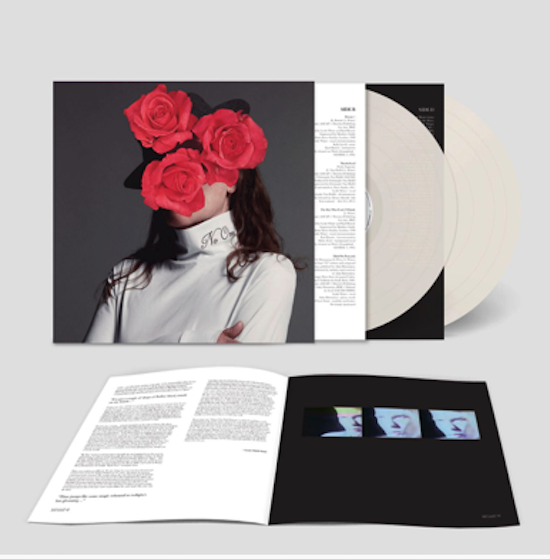 Leslie Winer - When I Hit You - You'll Feel It (Coloured Vinyl)
Indies Exclusive Transparent Cloudy Clear Wax. Only 300 Copies.
Light in the Attic is ecstatic to announce When I Hit You—You'll Feel It: a 16-track anthology that celebrates the extraordinary work of musician, poet, and author, Leslie Winer. When I Hit You—You'll Feel It spans Winer's three-decade-long musical career: from her groundbreaking solo work in the early '90s to her latest inspired projects.



---------



Horse Lords - Mixtape Vol. 1
Horse Lords make music for the liberation of mind and body and everything had to start somewhere. 'Mixtape Vol. 1' is the first transmission from the Baltimore quartet.Originally released on cassette in 2012 and now reissued on LP for the first time and remastered by Brian Pyle. Their perfect fusion of krautrock, minimalism, skronk, post-punk, Appalachian and African musical traditions, polyrhythmia and guitar freakouts is all condensed in this 'slammed to the max' and on the brink of explosion two side bonanza. 


Ixtahuele - Dharmaland (Coloured Vinyl)
Swedish outfit Ìxtahuele arrange and perform a version of 'Dharmaland', an almost mythical masterwork that hippie composer Eden Ahbez first put together in the early Sixties but never recorded. It underlines Ahbez's reputation of having been a pioneer of psychedelia and general musical esoterica way ahead of his time. Dharmaland was written as the follow up to shop favourite Eden's Island.

Juana Molina - Segundo (21st Anniversary)
Deluxe double vinyl + 16-Page 30 x 30cm Booklet.
This very special reissue celebrates the 21st anniversary of the release of Argentinian Juana Molina's breakthrough album Segundo in 2000. The detailed booklet recounts the eventful start of Juana's musical career, and containing numerous notes, anecdotes, original drawings and previously unreleased pictures.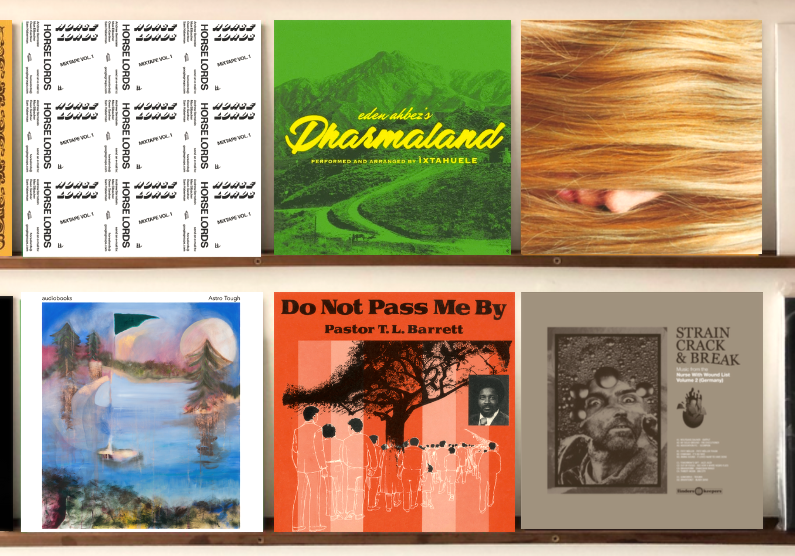 audiobooks - Astro Tough (Coloured Vinyl)
Eco-mix colour vinyl.
On Astro Tough audiobooks are completely sincere. They're also completely joyous, wild, angry, powerful, hilarious, vicious, vulnerable and intense, and most of all completely brilliant. It's the sound of David Wrench and Evangeline Ling reaching new peaks of creativity, more confident than ever before in their abilities to forge something focussed, singular and unique out of the explosive combination of their talents via Heavenly Recordings.

Pastor TL Barrett & The Youth For Christ Choir - Do Not Pass Me By Vol. 1
The final album in Pastor T.L. Barrett's 1970s four-part suite of gospel funk LPs, Do Not Pass Me By finds the fiery preacher getting spaced out on God's love via Numero Group. Accompanied by his Youth For Christ Choir, the eight-song record is buoyed by the seven- minute opus "Father Stretch My Hands," later sampled by Kanye West on 2016's The Life of Pablo. 

Various - Strain Crack & Break: Music From The Nurse With Wound List Volume Two
With his ongoing commitment to like-minded archivist label Finders Keepers Records, industrial music pioneer Steven Stapleton further entrusts us to lift the veil and expose "the right tracks" from his uber-legendary and oft misinterpreted psych/prog/punk peculiarity shopping list known as The Nurse With Wound List. Following the critically lauded first instalment and it's exclusively French tracklisting, the next Strain Crack & Break edition which consists of twelve lesser-known German records that played a hugely important part in the initial foundations of the list.
Here's our full list of pre-orders


-----------


You can also scan this code, or click here for our weekly new releases playlist on Spotify. Updated every Friday!