New Releases 23rd April


Nyssa Musique - Comme Au Moulin
After NEF's album in 2019, Ici Bientôt is happy to present today the reissue of Comme Au Moulin by Nyssa Musique. Paris 1985... 'Extra-European' Traditions meet Jazz and Minimal Music. An unusual array of instruments turn music into a dialogue. For a unique record ... vivid, full of texture, somewhere between Midori Takada, Don Cherry and Jon Hassell.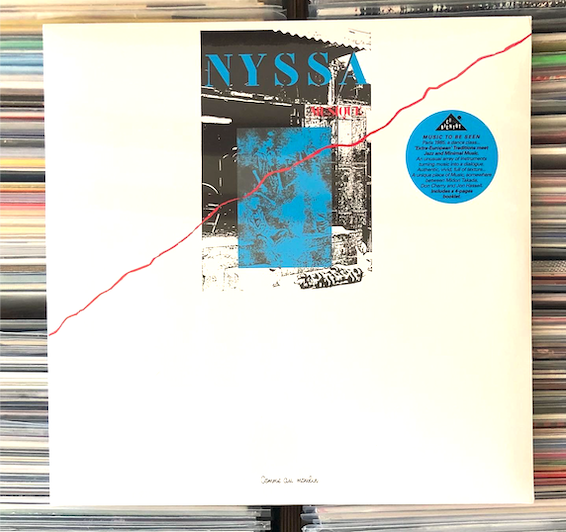 Sonic Boom - Almost Nothing Is Nearly Enough (Coloured Vinyl)
To Sonic Boom's Pete Kember, re-imagining the past can lead to ways forward on life's natural, interconnected path. A year after releasing his first album in over 20 years called All Things Being Equal, Kember has re-imagined it and created an album of self-remixed tracks. Neon Kandy coloured vinyl.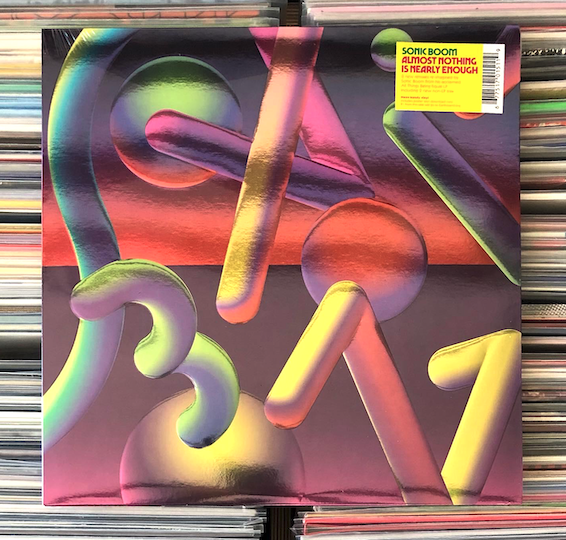 Spiritualized - Lazer Guided Melodies
Fat Possum Records reissue the timeless Lazer Guided Melodies by Spiritualized. he album was recorded by the inaugural line up of the band, from 1990 to 1991, mixed by Pierce in London January 1992. Originally released on March 30, 1992.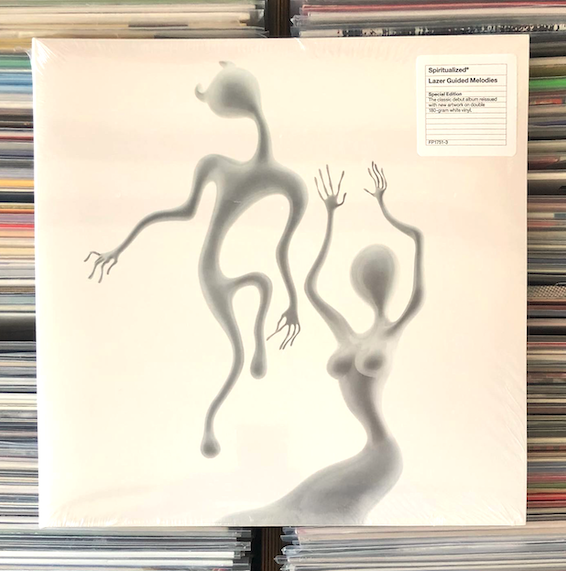 Altin Gün - Yol
Altın Gün return with a masterful album that widens their critically acclaimed exploration of Anatolian rock and Turkish psychedelic stylings to include dreamy 80's synth-pop and dancefloor excursions. Yol (Road) brings together all vectors of the AltınGün experience and delivers their most compelling and individual album to date.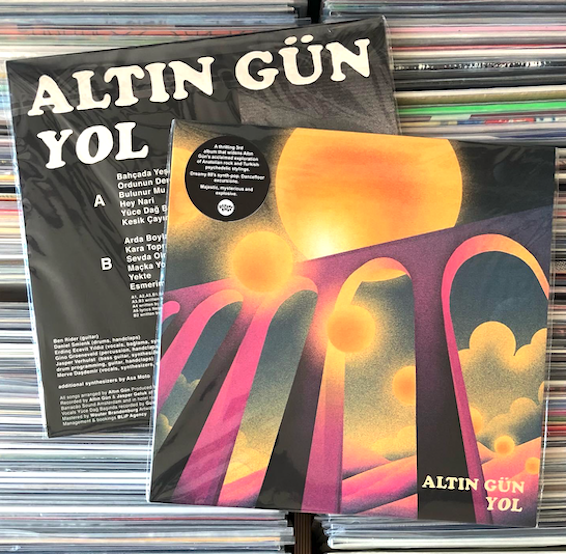 Alfa Mist - Bring Backs (Coloured Vinyl)
Alfa Mist is one of the driving forces behind a young and vibrant scene of UK musicians, who've taken on jazz as their musical narrative. The producer, self-taught pianist and rapper takes us on a sonic trip back to his beat-making past on the streets of East London, through the depth and musicality he discovered composing and playing jazz. Indies limited pink vinyl.


Yusef Lateef - Live at Ronnie Scott's, 15th January 1966
This is a sensational previously unreleased live club performance from Yusef Lateef, the brilliant multi-instrumentalist whose mixing of jazz and Eastern music was a great influence on some of the finest musicians of the era including John Coltrane and Pharaoh Sanders.


Abdullah Ibrahim - The Balance
Abdullah Ibrahim (who has also recorded as Dollar Brand) is one of South Africa's most famous musicians. His music is often referred to as representing freedom. His major anti-apartheid anthem Mannenberg (released as Capetown Fringe in the US) came to be regarded as an unofficial national anthem in South Africa.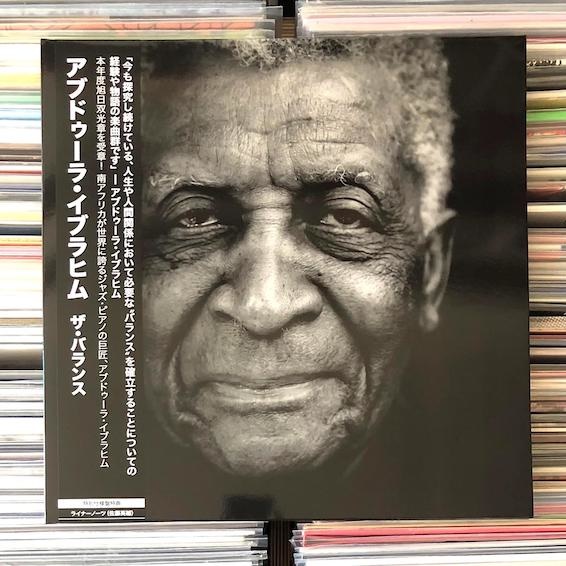 Numero Group release limited coloured editions from the dead-eyed post-punk Olympian reigning noise-niks, Unwound. Repetition rejects the major label signing spree of the mid-'90s entirely, training its hulking focus on haircut hardcore, white belt Jiujitsu, and frenzied feedback. Unwound's paranoid and pulsating sixth album, Challenge For a Civilized Society explores the pre-Y2K technological dread of modern punk living.



The good folk at Colemine Records release four soulful collectable 7"s.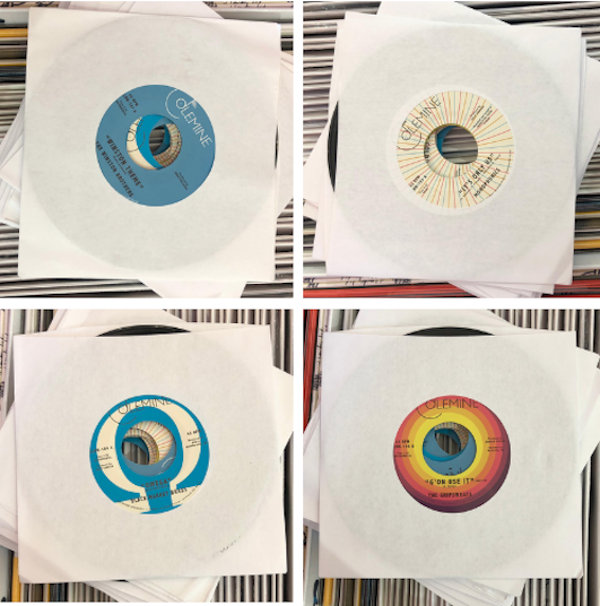 A couple more releases King Gizzard and The Lizard Wizard too.
Live at Alexandra Palace, London, England, October 5th 2019 & Teenage Gizzard - early works, never previously released on Vinyl.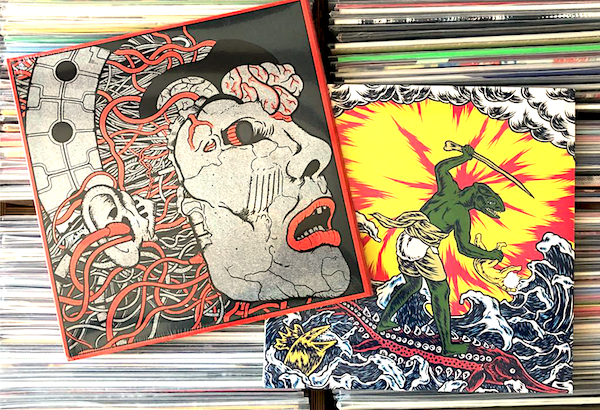 Rock / Pop / Alternative
Animal Collective - Crestone (Original Score)
Alela Diane - Live At The Map Room (Coloured Vinyl)
Dinosaur Jr. - Sweep It Into Space
Dinosaur Jr. - Sweep It Into Space (Purple Blast Vinyl)
Dinosaur Jr. - Sweep It Into Space (Purple Ripple Vinyl)
Field Music - Flat White Moon (Coloured Vinyl)
Flowered Up - Weatherall's Weekender
Flowered Up - Weekender
Mars Volta - La Realidad De Los Sueños
Unwound - Challenge For A Civilized Society
Unwound - Challenge For A Civilized Society (Coloured Vinyl)
Unwound - Repetition
Unwound - Repetition (Coloured Vinyl)

Electronic
Craven Faults - Enclosures

Jazz
Alfa Mist - Bring Backs
Alfa Mist - Bring Backs (Coloured Vinyl)
Cannonball Adderley - Somethin' Else + Bonus Track (Coloured Vinyl)
Dave Brubeck Quartet & Paul Desmond - Live In Indiana 1958
Don Cherry - Om Shanti Om
John Coltrane - Ballads + 1 Bonus Track
Miles Davis - Workin' With The Miles Davis Quintet (Coloured Vinyl)
Hasaan Ibn Ali - Metaphysics: The Lost Atlantic Album
Khan Jamal - Infinity
Wes Montgomery - A Day In The Life (Limited Edition)
Natural Information Society with Evan Parker - Descension (Out of Our Constrictions)
Dave Pike Quartet Feat Bill Evans - Pike's Peak
Nina Simone - In Concert
Amanda Whiting - After Dark

Funk / Soul / Reggae / Hip Hop
Black Market Brass - Omega
Freddie Gibbs & Madlib - Pinata
Gold Connection - Gold Connection
The Gripsweats - G'on Use It
Monophonics - It's Only Us
The Winston Brothers - Winston Theme

African / World 
Altin Gün - Yol
Toumani Diabaté and London Symphony Orchestra - Kôrôlén
Fabiano do Nascimento - Dança dos Tempos
Roger Fakhr - Fine Anyway
Satomimagae - Hanazono

Exotica
Robert Mitchum - Calypso - Is Like So...

Soundtracks
Piero Umiliani - Sweden Heaven and Hell

Blues
Howlin' Wolf - Moanin' In The Moonlight + 4 Bonus Tracks

Experimental / Modern Composition
Nyssa Musique - Comme Au Moulin
Ulrich Schnauss & Jonas Munk - Eight Fragments Of An Illusion (Coloured Vinyl)

Psych
King Gizzard & the Lizard Wizard - Live in London '19
King Gizzard & the Lizard Wizard - Teenage Gizzard (Black Edition)
Sonic Boom - Almost Nothing Is Nearly Enough (Coloured Vinyl)
Spiritualized - Lazer Guided Melodies
Spiritualized - Lazer Guided Melodies (Coloured Vinyl)

Post Punk
Cabaret Voltaire - BN9Drone (Coloured Vinyl)
Tangled Shoelaces - Turn My Dial (M Squared Recordings and more, 1981-84) (Coloured Vinyl)
Alan Vega - Mutator
Alan Vega - Mutator (Coloured Vinyl)
 
-----------

RESTOCKS
Check all our recent restocks here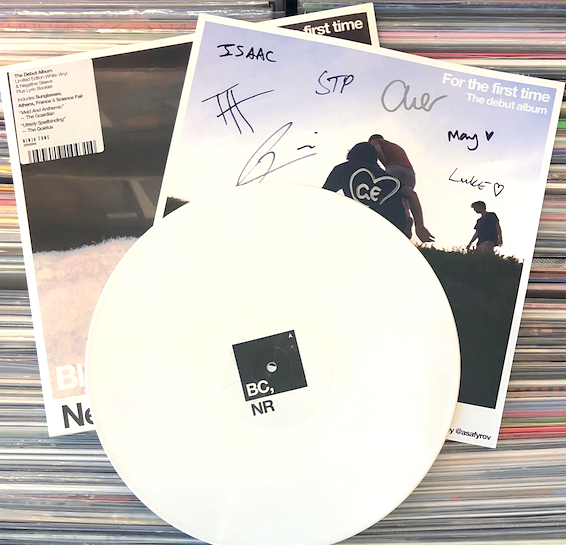 We have more copies of the indie exclusive white vinyl edition of For The First Time - the debut album by Black Country, New Road on Ninja Tune. If you're quick, you'll bag yourself a signed artprint too!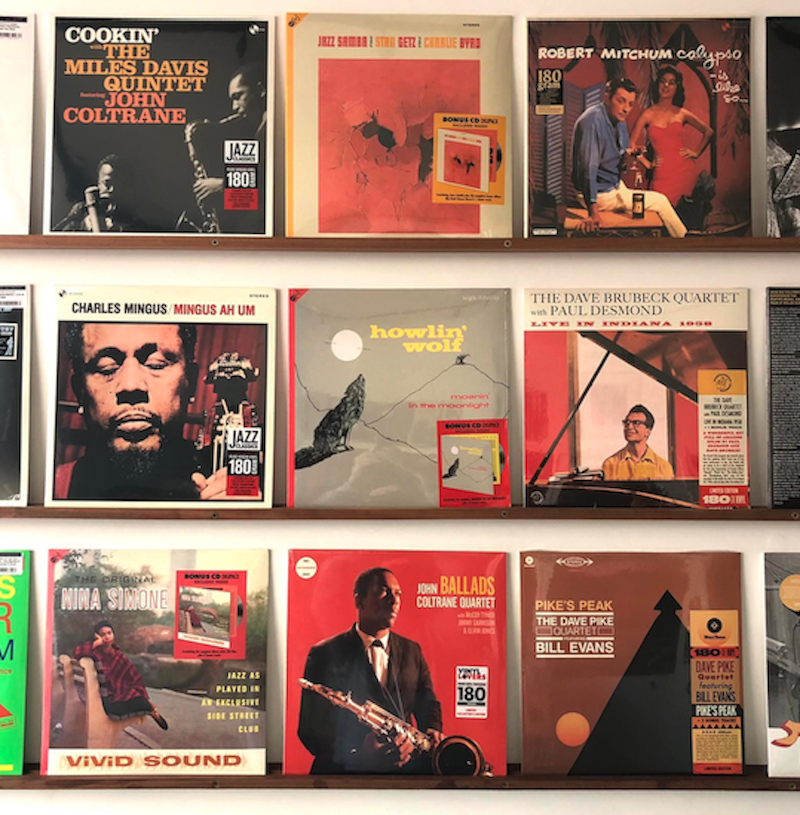 It's good to see so many fine records (above) back in print again! We haven't seen some of these titles for quite a long time.

Lots of amazing jazz titles are back in the racks (below) for the weekend.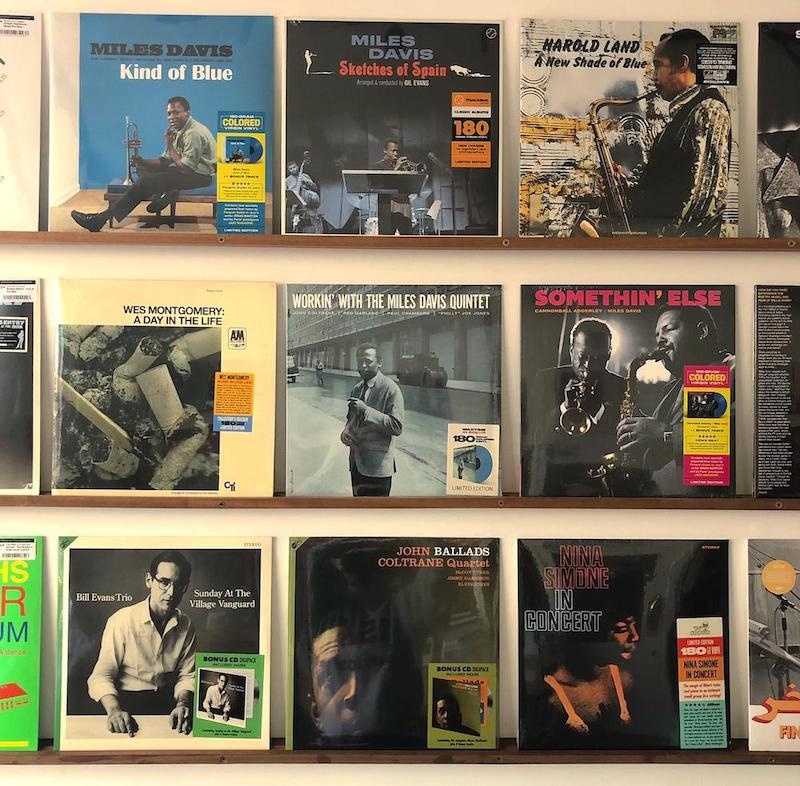 -----------
PRE-ORDERS
OSEES - Levitation Sessions Vol. 1 (Coloured Vinyl)
Back in September 2020, OSEES performed a blistering set out in the desert at Pappy & Harriet's California, which aired on the LEVITATION Sessions streaming series. Pressed on glorious 12" swirl colored vinyl, each record includes a bonus encore 7" with the final track from the show,
"Block Of Ice" pressed on Milky-Clear vinyl.

OSEES - Levitation Sessions Vol. 1 (Coloured Vinyl)
OSEES return for another blistering LEVITATION Session, this time from the depths of a cavernous Los Angeles factory. The performance features a fresh batch of tracks spanning over a decade of the band's expansive discography with a handful of never-before-played-live tunes & some new surprises and is presented in its entirety here, pressed on a glorious Double 12" vinyl LP!


Plenty more forthcoming releases have been added over that past week too.

Mica Levi - Ruff Dog
The first album Mica has released under their own name. Vinyl edition released concurrently alongside second album Blue Alibi.

 Sleep - Leagues Beneath / The Clarity
A 4/20 surprise release from stoner rock progenitors SLEEP. This 2x12" single collection features both of Sleep's iconic 12" singles - 2014's The Clarity and 2018's Leagues Beneath - packaged together for maximum monolithic potency.

Les Rallizes Denudes - Blind Baby Has It's Mothers Eyes (Coloured Vinyl)
Everything about Les Rallizes oozes sex at-the-end-of-the-world, death trips marched along long fuzzy highways, brains seeping from ears in the corner of an asylum. Blue coloured 180 vinyl in hand numbered sleeve.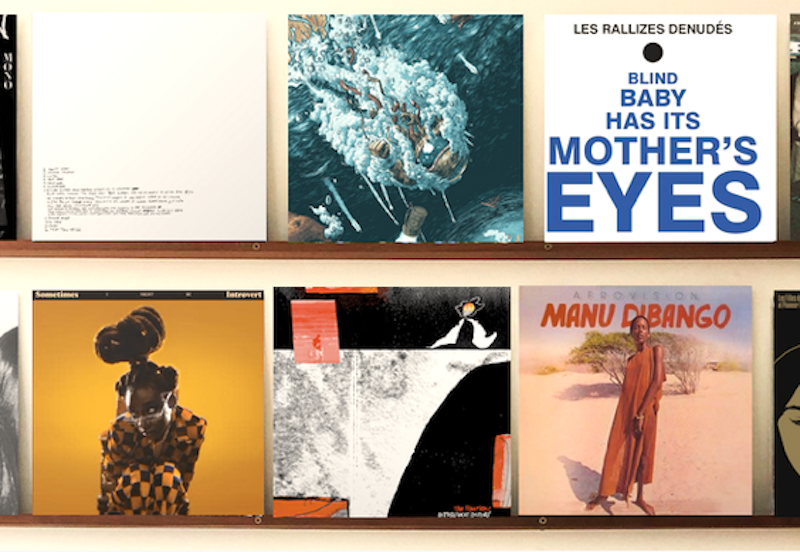 Little Simz - Sometimes I Might Be Introvert (Coloured Vinyl)
Little Simz releases her new 19 track album Sometimes I Might Be Introvert. This is her fourth studio album was written largely in lockdown (in London and later Berlin) and that it explores her difficulty in opening up about her personal life in an industry where everyone is expected to be an extrovert.
Translucent red & yellow coloured vinyl.

Murcof - The Alias Sessions (Coloured Vinyl)
Limited indies only edition on concrete grey vinyl – 500 copies for the world.
Murcof, the primary project of producer Fernando Corona, returns to The Leaf Label for the first time in thirteen years with a mammoth and visionary double album, The Alias Sessions.

Manu Dibango - Afrovision
Manu Dibango is probably the most famous musician from Cameroon and quite possibly one of the most internationally well-known African musicians ever. Dibango displays his virtuosity on vocals, saxophone, percussions, and keyboards in a set that attempts to pick up commercially where Soul Makossa ended.
Here's our full list of pre-orders

-----------

You can also scan this code, or click here for our weekly new releases playlist on Spotify.
Updated every Friday!