New Releases 21st May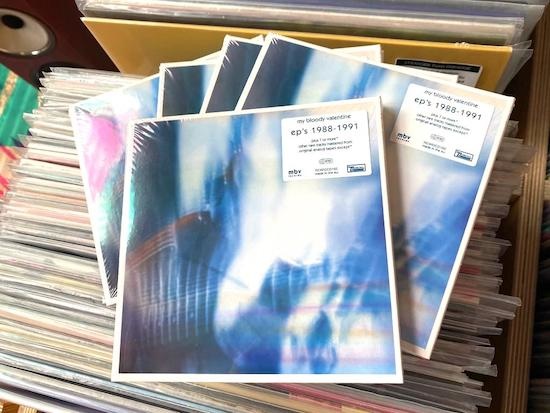 My Bloody Valentine reissue their amazing back catalogue.

ep's 1988-1991 and rare tracks, my bloody valentine's four EPs, wherein many of their devoted fans' favourite music lies. 8-panel "Mini LP" style gatefold card sleeve. CD1 in front pocket. CD2 + 16-page booklet in rear pocket.

loveless is widely considered a flawless whole and rightly regarded as a masterpiece; a 1990s equivalent to Pet Sounds. Deluxe gatefold tip-on and board-mounted sleeve with sealed front pocket. Black heavyweight LP, printed polylined inner sleeve, inserts to rear pocket. Download card.

Continuing to push boundaries of both music and genre, m b v is an album of astonishing music. Deluxe gatefold tip-on and board-mounted sleeve with sealed front pocket. Includes set of 5 card "artwork" prints (264mm x 264mm) in re-sealable plastic sleeve, inserts to front pocket. Black heavyweight LP, printed polylined inner sleeve, inserts to rear pocket. Download card.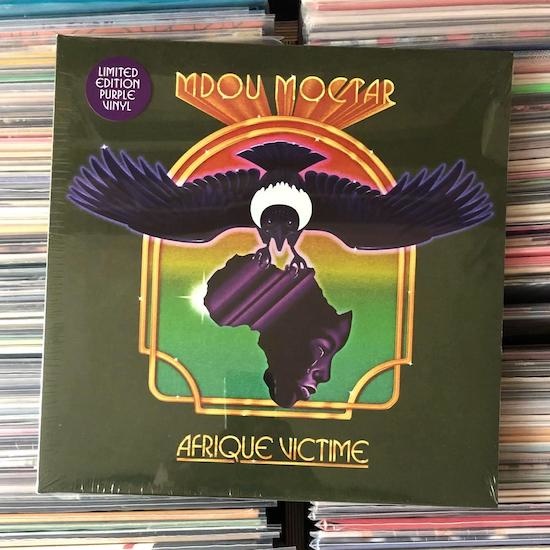 Mdou Moctar - Afrique Victime (Coloured Vinyl)
Purple Indie Version via Matador Records.
With Afrique Victime the prodigious Tuareg guitarist and songwriter rips a new hole in the sky ­– boldly reforging contemporary Saharan music and "rock music" by melding guitar pyrotechnics, full-blast noise, and field recordings with poetic meditations on love, religion, women's rights, inequality, and Western Africa's exploitation at the hands of colonial powers.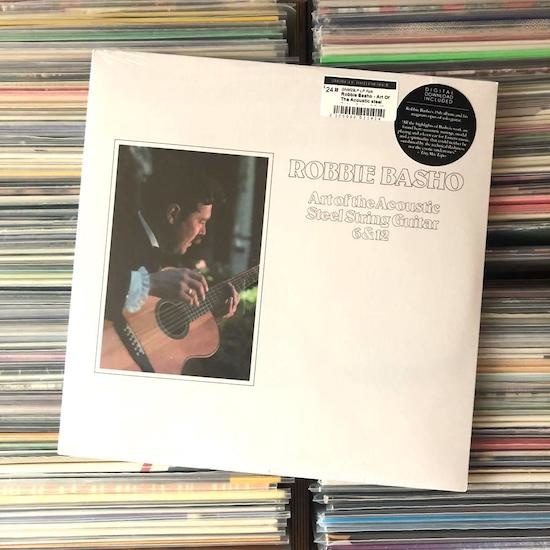 Robbie Basho - Art Of The Acoustic steel String Guitar 6 & 12
Along with acoustic guitar innovators John Fahey and Leo Kottke, Basho is known for his work on the Takoma label. Longtime fan William Ackerman signed Basho to his fledgling Windham Hill label in the late '70s and this resulting album is a little less esoteric than his previous efforts, but no less exotic.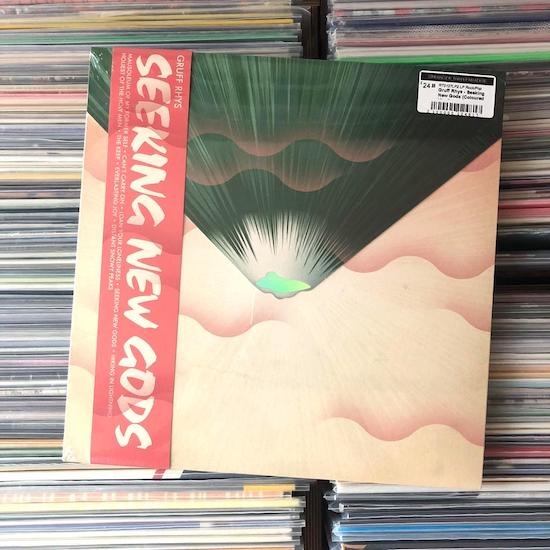 Gruff Rhys - Seeking New Gods (Coloured Vinyl)
Dark Green Coloured Vinyl Edition via Rough Trade Records.
This is Gruff's seventh solo album. The concept was originally driven to be the biography of a mountain, Mount Paektu (an East Asian active volcano). However, as Gruff's writing began to reflect on the inhuman timescale of a peak's existence and the intimate features that bring it to mythological life, both the songs and the mountain became more and more personal.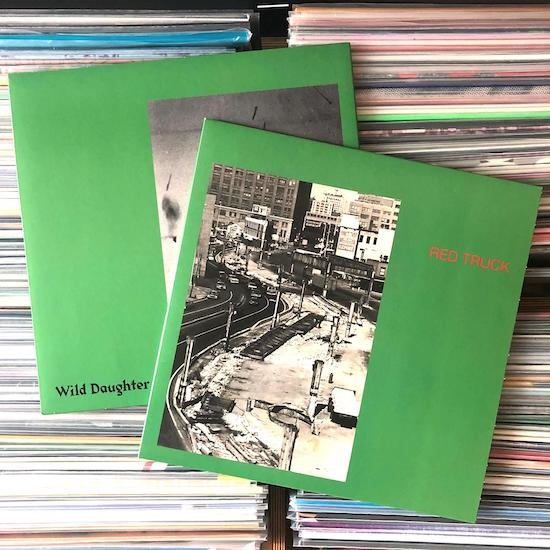 Wild Daughter - Red Truck
Television on Lithium, Bauhaus on Speed. Comparisons with Suicide & The Cramps might just make Wild Daughter the band you've been dying for!. Their new 5 track EP Red Truck has been described as apocalyptic. Drawing on the occult & cruising as a homage to New Yorks downtown art scene lost to the 1980's Aids epidemic Red Truck is unflinching.This is a band that doesn't do things by halves & this record certainly brings out the snarl and dissatisfaction of the current status quo.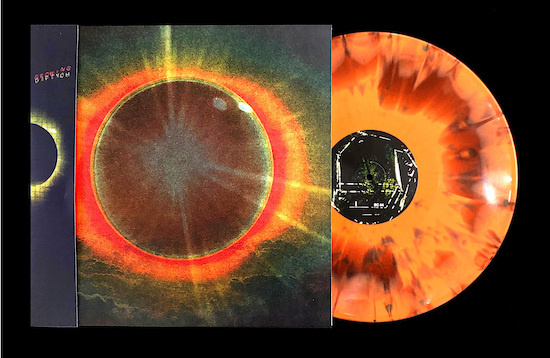 Growing - Diptych (Coloured Vinyl)
Limited Gold Eclipse vinyl.
It's not easy to summarize any band whose career has stretched over two decades. In the case of Growing, though, it's all in the name: since 2001, the core duo of Kevin Doria and Joe DeNardo have been making vibrating, explorative experimental music that is in a forever state of evolution. In that time, they have amassed a hard-to-define and influential body of work, and Diptych sees the band operating at the height of their "big amp ambient" powers.
-----



NEW RELEASES BY GENRE


Rock / Pop / Alternative
John Andrews and The Yawns - Cookbook
Black Pus - All Aboard the Magic Bus
Colleen - The Tunnel and the Clearing
Colleen - The Tunnel and the Clearing (Coloured Vinyl)
Roky Erickson - The Evil One
Roky Erickson - The Evil One (Coloured Vinyl)
Indigo Sparke - Echo
Indigo Sparke - Echo (Coloured Vinyl)
Mike Kahikina - Hawaii Is Beautiful (Coloured Vinyl)
Lambchop - Showtunes
Lambchop - Showtunes (Coloured Vinyl)
Mica Levi - Blue Alibi
Mica Levi - Ruff Dog
Linda Lewis - Feel The Feeling (Coloured Vinyl)
my bloody valentine - ep's 1988-1991 and rare tracks (2CD)
my bloody valentine - Isn't Anything
my bloody valentine - loveless
my bloody valentine - loveless (Deluxe)
my bloody valentine - m b v (Deluxe)
Gruff Rhys - Seeking New Gods (Coloured Vinyl)
Sons of Raphael - Full-Throated Messianic Homage

Electronic
Burial - Chemz / Dolphinz
Sunroof - Electronic Music Improvisations Vol. 1
Sylph - Silver As It Was Before

Soul / Reggae / Hip Hop
Aura - When the Feeling's Right (Coloured Vinyl)
Otis Brown - South Side Chicago
Eddie Chacon - Pleasure, Joy and Happiness (Coloured Vinyl)
DJ Format - Devil's Workshop
Marcia Griffiths - Feel Like Jumping

African
Mdou Moctar - Afrique Victime
Mdou Moctar - Afrique Victime (Coloured Vinyl)
Melvin Ukachi - Evolution: Bring Back The Ofege Beat

World
Sandra Sa - Vale Tudo
Marcos Valle - Marcos Valle
Marcos Valle - Marcos Valle (Half-Speed Mastered Edition)
Marcos Valle - Marcos Valle (Rose Vinyl)
Sven Wunder - Impasto / Russian Blue

Soundtracks
Serge Gainsbourg - Goodbye Emmanuelle OST
Serge Gainsbourg - Madame Claude OST

Avant Garde / Ambient
Growing - Diptych (Coloured Vinyl)
Keiji Haino / Jim O'Rourke / Oren Ambarchi - Each side has a depth of 5 seconds A polka dot pattern in horizontal array A flickering that moves vertically
Annette Peacock - The Perfect Release (Coloured Vinyl)
Annette Peacock - X-dreams (Coloured Vinyl)

Folk / Country / Americana
Robbie Basho - Art Of The Acoustic steel String Guitar 6 & 12
Lee Hazlewood - The LHI Years
Lee Hazlewood - The LHI Years (Coloured Vinyl)
David John Morris - Monastic Love Songs
John Prine - September 78
Trees - Trees (50th Anniversary Edition)
Lula Wiles - Shame And Sedition

Psych / Garage
The Black Angels - Directions To See A Ghost
The Black Keys - Delta Kream (Coloured Vinyl)
The Black Keys - Delta Kream

-----------


RESTOCKS
Plenty of restocks to browse, some of which you probably haven't seen for a while.


Kashmere Stage Band – Play Originals
Cool Cult reissues this 1973 holy grail album from Texas sax titan Conrad Johnson, who created the KSB after being inspired by an Otis Redding gig in 1967. Modeling the group on rising soul bancking bands like the Bar-Kays and JB's, here we get 7 shots of hot driving funk in a big band format.

Freddie Gibbs & The Alchemist - Alfredo
After releasing the critically acclaimed Bandada album in 2019, Freddie Gibbs returns with The Alchemist behind the boards for what is being hailed as one of the best albums in 2020 with, Alfredo. A play on both Freddie and Alchemist's names, the project also boasts features from Rick Ross, Tyler, The Creator, Benny The Butcher, and Conway the Machine.

Sun Ra and His Outer Space Arkestra - A Fireside Chat With Lucifer
An F-bomb saturated hip-hop call & response club cut...from Sun Ra?! While the most renowned track in this omniversal opus is the atomic expletive-filled repartee 'Nuclear War,' there is so much more to this dark mysterious journey through the mind of Sun Ra.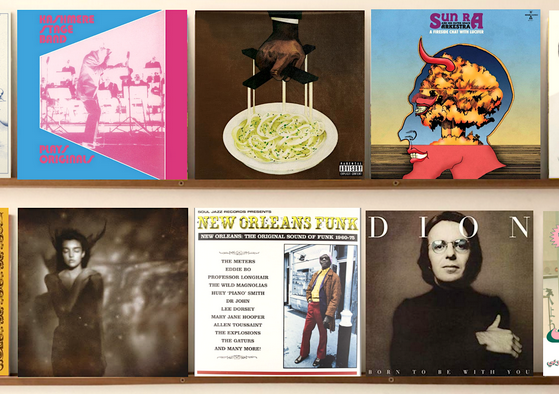 This Mortal Coil - It'll End In Tears
This Mortal Coil's debut album It'll End In Tears (1984) forged the template; helping to crystallise 4AD's emerging signature sound whilst shining a light on some of their stable. Pitchfork recently named it one of the best Dream Pop albums ever, a moment which "catalysed 4AD's ascendance from the stilted poetics of goth rock to the kings of gauzy transcendence."

Various - New Orleans Funk
This is the definitive collection of New Orleans Funk from Soul Jazz Records featuring acknowledged masters next to some of the earlier artists who shaped the meaning of funk. The album is also filled with many rare, sought after and undiscovered funk tracks. It covers the period from the emergence of New Orleans Funk in the early 1960's through to the mid-seventies.

Dion - Born To Be With You
A vinyl release for Dion DiMucci's cult 1975 album produced by Phil Spector. Often seen as one of Phil Spector's last great productions "Born To Be With You" is a cult classic loved by Bruce Springsteen, Bobby Gillespie, the Arctic Monkeys and Jason Pierce.
Check all our recent restocks here



-----------


PRE-ORDERS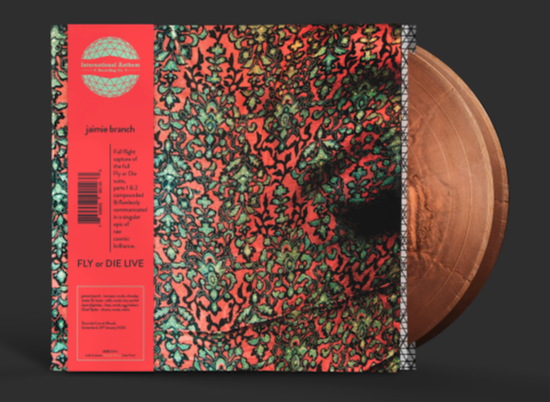 Jaimie Branch - Fly or Die Live (Coloured Vinyl)
Limited Metallic Falcon vinyl via International Anthem.
There is a moment near the top of Jaimie Branch's FLY or DIE LIVE, the new album recorded by the trumpeter's quartet at in Zurich, Switzerland on January 23rd, 2020, which feels like it bears the weight of both that specific pocket of time, and a prophecy for all that was soon to come. branch and her Fly or Die crew.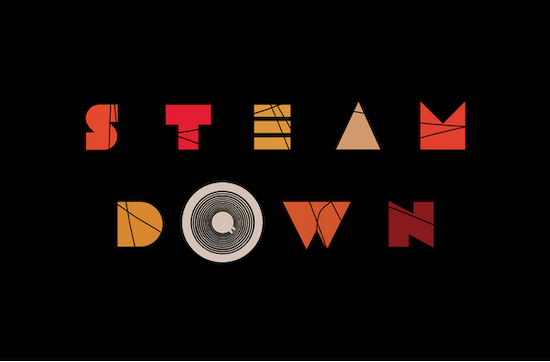 Steam Down -  Five Fruit (Coloured Vinyl)
Indies Exclusive Coloured vinyl via Decca
Steam Down the hugely influential London collective release their debut EP, Five Fruit. After years of building a truly engaged community - and taking London's melting-pot to the world's stage - lead track Empower marks a thrilling new musical chapter for Steam Down. Uplifting, urgent and emotive, the track affirms the power of the listener, the strength of collective hopefulness, and the textures of London's inner-city subculture.

-----


Various - Pirate's Choice Vol. 2
From the vaults of Studio One comes an eclectic grouping of rare shots picked from the treasure chest of the label's releases. All tracks are taken from their original master tapes and completely remastered by GRAMMY-winning engineer Toby Mountain.

The Knife - Silent Shout (Coloured Vinyl)
20th anniversary edition on limited edition violet double vinyl.
The Knife reached yet another pinnacle with Silent Shout. After the effervescent, Eurodisco-tinged pop of their 2003 album, Deep Cuts, the Dreijers developed a dark parallel world on their 2006 follow-up.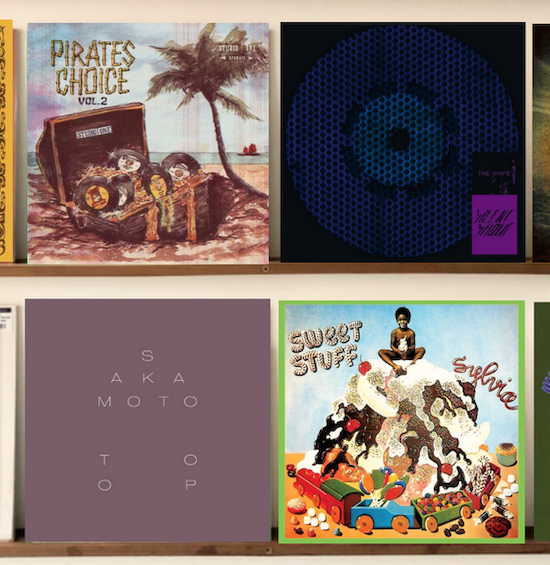 Ryuichi Sakamoto & David Toop - Garden of Shadows and Light
Garden of Shadows and Light is the first collaboration between Ryuichi Sakamoto and David Toop, presenting the entirety of a concert performed in London in August 2018. With their collective musical experience encompassing collaborative work with figures as diverse as Evan Parker, Akiko Yano, Arto Lindsay and Christian Fennesz, in contexts ranging from pop session work to film scores to sound installation, no one could be sure how Sakamoto and Toop would approach their first concert together as a duo.

Sylvia - Sweet Stuff
Wewantsounds reissue of Sylvia Robinson's super rare soul LP 'Sweet Stuff' released in 1975 on her Vibration label, part of her All-Platinum/Stang/Turbo empire. This is the first time it has been reissued in over 25 years and it includes one bonus track. A few years later, she would launch Sugarhill Records and put hip hop on the map with Sugarhill Gang's "Rapper's Delight" in 1979 and "The Message" in 1982.


-----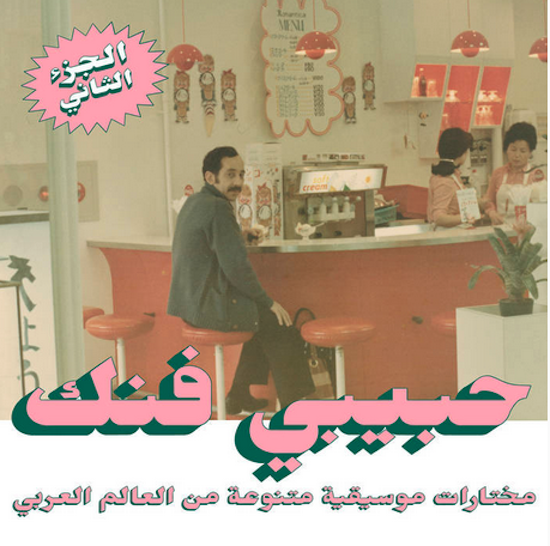 Varioius - Habibi Funk: An Eclectic Selection from the Arab World (Part 2)
This compilation of songs is not meant as a historic reflection of popular music of the "Arab world." It is a very personal selection of songs we grew to like at Habibi Funk. It is music that historically never existed as a unified musical genre. The final body compiled for this record consists of some – at least for us – nichey pearls and often overlooked artists; resulting in a diverse range of styles.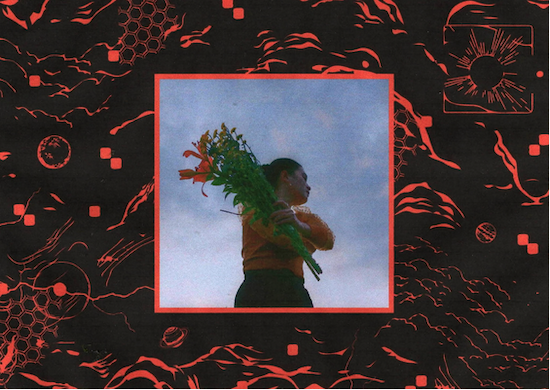 Uma - The Moth & The Dove
Uma and Lucy Lu (Nilufer Yanya, Puma Blue, Matilda Mann) team up once again via "the collective at the cutting edge of London's live music scene" (Dazed), Slow Dance (who collaborated with the likes of Black Midi, Jockstrap, 's Sorry, Goat Girl, PVA, Squid and more). A passionate, swirling sound of a romance between Lucy Lu and Uma over their lockdown in Spain.
 Here's our full list of pre-orders
-----------
You can also scan this code, or click here for our weekly new releases playlist on Spotify.
Updated every Friday!