We are proud & excited to be teaming up with Two-Piers for a very special compilation, due for release a little later this year...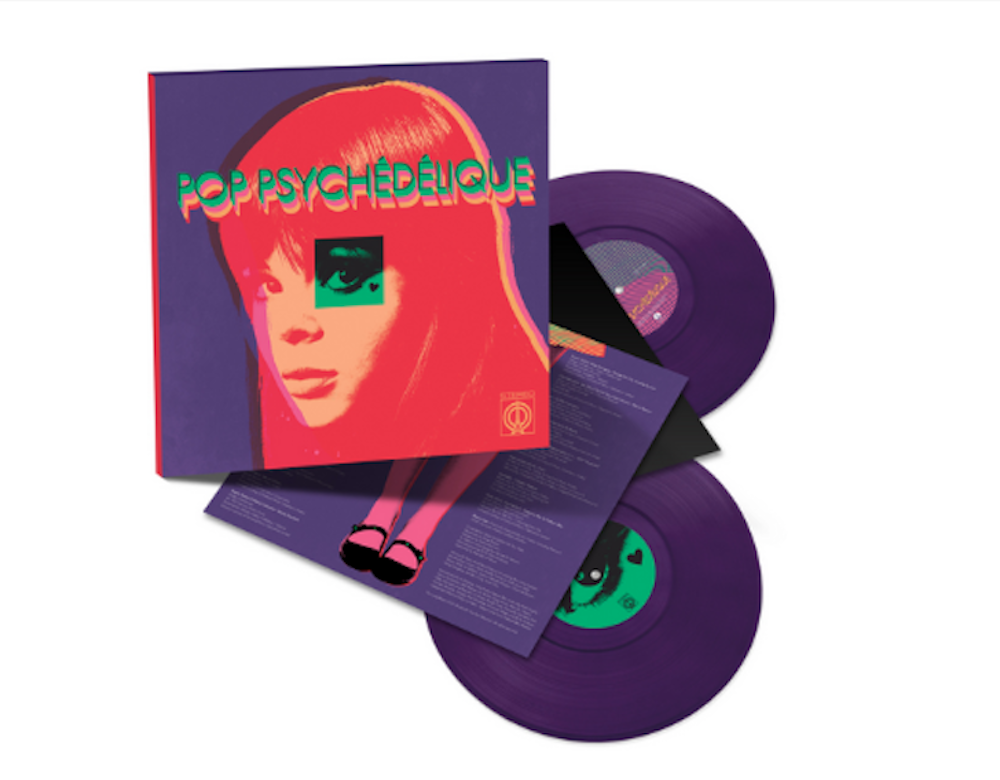 Various - Pop Psychedelique  - STP EXCLUSIVE PURPLE  LP
Limited Exclusive pressing of 300 only on Purple Vinyl.
French Pop - music so effortlessly cool and hip you can't help but fall in love, Psychedelia - fuzzy dance floor music to lose yourself too. Put the two together and you have an intoxicating mix that is so lush and so perfect, and a sound that has helped soundtrack recent hit TV series such as The Queens Gambit, Killing Eve and The Serpent.
New Releases 14th May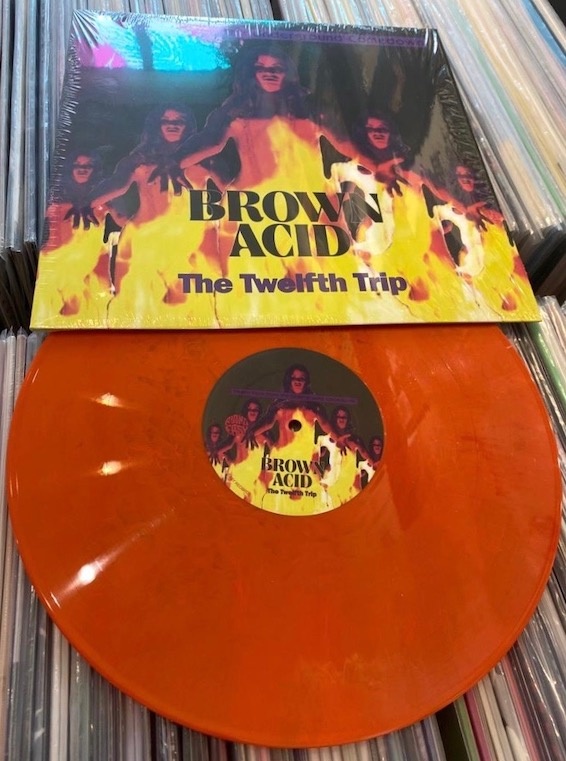 Various - Brown Acid: The Twelfth Trip (Coloured Vinyl)
Orange vinyl. That's right, Brown Acid has reached a toker's dozen editions of brilliant long-lost, rare, and unreleased hard rock, heavy psych, and proto-metal tracks from the 60s-70s. Clearly this has become a bonafide archaeological movement as each new installment leads us to more exciting new discoveries via Riding Easy Records.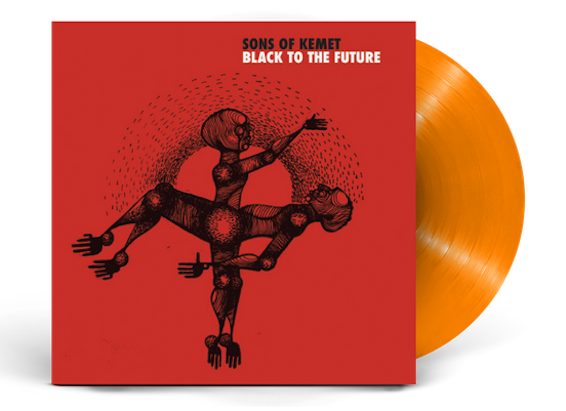 Sons Of Kemet - Black To The Future (Coloured Vinyl)
Sons of Kemet returns in 2021 with their new album Black To The Future. The follow up to 2018's Mercury Prize nominated breakout release Your Queen Is A Reptile. This is their 4th record, and 2nd on Impulse!

-------
Jackie McLean and Michael Carvin / Chris McGregor's Brotherhood Of Breath - Melodies Record Club 001 Four Tet Selects
A new release series: "Melodies Record Club", a string of DJ and artist curated mini compilations in loud 12" format via Melodies International. The first instalment was put together by Four Tet, selecting two big peak-time Jazz tracks he used to spin regularly at Plastic People.

Les Rallizes Denudes - Heavier Than A Death In The Family (Coloured Vinyl)
Red Vinyl. Phoenix Records releases the oft-bootlegged Heavier Than A Death In The Family by legendary Japanese rock / psychedelic noise band Les Rallizes Dénudés. This album is in fact, a blistering assemblage of live performances (all recorded in 1977, except for "People Can Choose," which was recorded in 1973) which sits at an esteemed number 3 position on Julian Cope's Japrocksampler top 50 list. Reverb so heavy, it will split your frontal lobe in two.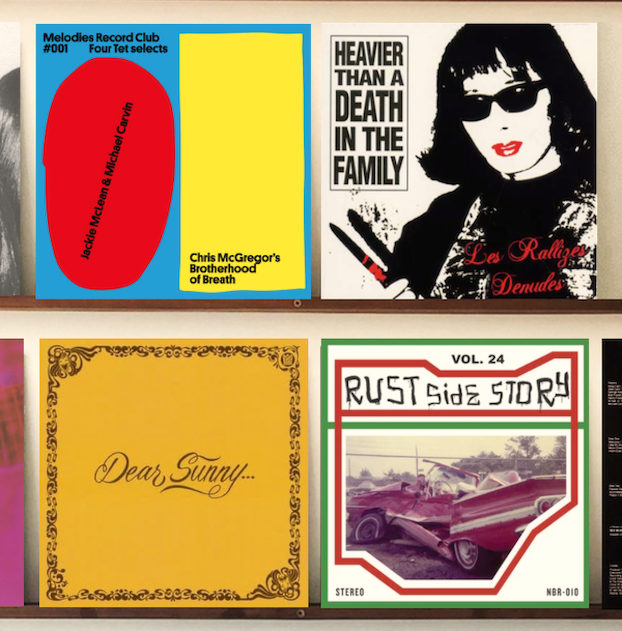 Various - Dear Sunny...(Coloured Vinyl)
Yellow vinyl. Big Crown Records is proud to present Dear Sunny... a compilation of Sunny & The Sunliners covers by Big Crown artists. Everyone here stepped up to fill very big shoes doing these covers.

Various - Rust Side Story Vol. 24 (Coloured Vinyl)
Red, White & Green Vinyl. The third installment of Numero's ode to lowrider souldies, Rust Side Story compiles highly sought after sweet soul singles from the Buck Eye State. Prepare for a low and slow ride from Youngstown to Dayton, Cleveland to Columbus, Toledo to Cincinnati, all soundtracked with silky falsettos and dreamy harmonies.

-------




St. Vincent - Daddy's Home (Coloured Vinyl)
Limited transparent vinyl in gatefold sleeve with poster insert via Loma Vista. St. Vincent's highly anticipated new album Daddy's Home, produced by pop producer and long term collaborator Jack Antonoff. "I was inspired by the classic records of the 70s. Stevie, Sly, Stones, Steely Dan, Chords, Groove. The days when sophisticated harmony & rhythm didn't sound heady, they just sounded & felt good.
All available for shipping and click n collect
-----------
NEW RELEASES BY GENRE


Rock / Pop / Alternative
Phoebe Bridgers - Copycat Killer
The Chills - Scatterbrain (Coloured Vinyl)
The Chills - Scatterbrain (Marbled Vinyl)
St. Vincent - Daddy's Home (Coloured Vinyl)
Paul Weller - Fat Pop (Coloured Vinyl)
Juan Wauters - Real Life Situations (Coloured Vinyl)
Grave Flowers Bongo Band - Strength of Spring (Coloured Vinyl)

Electronic
Seefeel - Ch-Vox (Redux)
Seefeel - St / Fr / Sp
Seefeel - Succour (Redux)

Jazz
Andrew Hill - Passing Ships
Jackie McLean and Michael Carvin / Chris McGregor's Brotherhood Of Breath - Melodies Record Club 001 Four Tet selects
Plunky & Oneness Of Juju - Make A Change
R + R = Now - R + R = Now (Live)
Sons Of Kemet - Black To The Future
Matthew E. White & Lonnie Holley - Broken Mirror: A Selfie Reflection (Coloured Vinyl)

Funk / Soul
Mother Freedom Band - Cutting The Chord
Adrian Younge - The American Negro
Various - Dear Sunny...(Coloured Vinyl)
Various - Rust Side Story Vol. 24
Various - Rust Side Story Vol. 24 (Coloured Vinyl)

Soundtracks / Avant Garde
John Carpenter - Lost Themes (Red Smoke Vinyl)
Lost Girls - Menneskekoliektivet (Coloured Vinyl)
Sons of Viljems Featuring Filip Sijanec - Jelena / Steaming Black Sea

Folk
Iron & Wine - Archive Series Volume No. 5: Tallahassee Recordings
Iron & Wine - Archive Series Volume No. 5: Tallahassee Recordings (Coloured Vinyl)


Psych / Garage
The Black Keys - Delta Kream
The Black Keys - Delta Kream (Coloured Vinyl)
Les Rallizes Denudes - Heavier Than A Death In The Family (Coloured Vinyl)

Post Punk
The Nightingales / Stewart Lee - Ten Bob Each Way / Use Your Loaf
Special Interest - Trust No Wave

Metal
Various - Brown Acid: The Twelfth Trip (Coloured Vinyl)
Various - Brown Acid: The Twelfth Trip

-----------

RESTOCKS
Lots of exciting restocks in for the weekend including these two amazing records...

Floating Points, Pharoah Sanders & The London Symphony Orchestra - Promises
140g LP in die-cut sleeve. Simply stunning 46 minute album. It floats and melts and is beautiful and mesmerizing. Floating Points, Pharoah Sanders and the London Symphony Orchestra joining together for an album for the ears, heart and soul.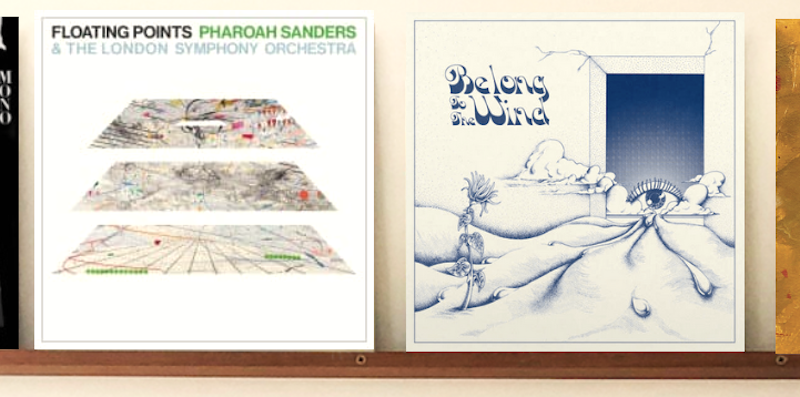 Various - Belong To The Wind
Belong To The Wind marks Forager Records' debut release: A lovingly curated collection of crooning psychedelic folk and soul songs gathered from American 45s of the 1970s. The compilation features 10 songs from 10 different acts, each with an indelible story of love, loss, loneliness, and an unrelenting desire to shake the confines of routine existence.

-----------
MF Doom - Special Herbs Volumes 3 & 4
Volumes three and four of the acclaimed series are available on vinyl again. With obscure loops and dusty samples galore, Special Herbs Vol. 3 & 4 is a must-have for any DOOM fan or hip-hop head.

MF Doom - Live  From Planet X
It was recorded live in San Francisco, California on January 22, 2004. Originally titled Live at the DNA Lounge, the album was initially given away with Special Herbs, Vols. 5 & 6. It includes tracks from Operation: Doomsday, Take Me to Your Leader, and Madvillainy.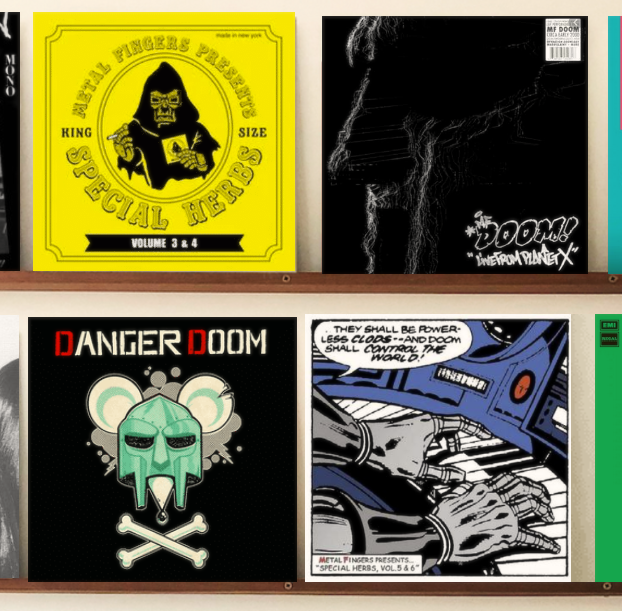 Dangerdoom - The Mouse and The Mask (Metalface Edition)
The collaborative project from super producer Danger Mouse and the masked hip-hop supervillain MF Doom, inspired by Adult Swim. This Metalface edition features several bonus tracks no on the original album and the full 7-track 2006 Dangerdoom EP Occult Hymn.

MF Doom - Special Herbs Volumes 5 & 6
The most mysterious figure in hip-hop has also become one of the most popular, supplying beats and rhymes for Gorillaz, De La Soul, Madlib, Danger Mouse, and Wu-Tang Clan, and drawing praise from heavyweights like Just Blaze, Nas, and Mos Def.


---------- 


Bruce Haack - The Electric Lucifer
Bruce Haack's The Electric Lucifer is rightly considered one of the masterworks of 20th century electronic music. Originally recorded in 1968-69, it's an eminently listenable work where Pop-psychedelia and Moog / musique-concrete sounds coalesce via Telephone Explosion Records

Don Cherry - Brown Rice
If Eternal Rhythm was Don Cherry's world fusion masterpiece of the '60s, then Brown Rice is its equivalent for the '70s. But where Eternal Rhythm set global influences in a free jazz framework, Brown Rice's core sound is substantially different, wedding Indian, African, and Arabic music to Miles Davis' electrified jazz-rock innovations from Blue Note.

Various - Give Me My Flowers
Powerhouse Gospel Music From the 50's and 60's on Nashboro Records: After almost 2 full years of researching, sourcing, planning, and designing, Third Man Records presented Give Me My Flowers, a compilation album of some of the most explosive, rare and life-affirming cuts.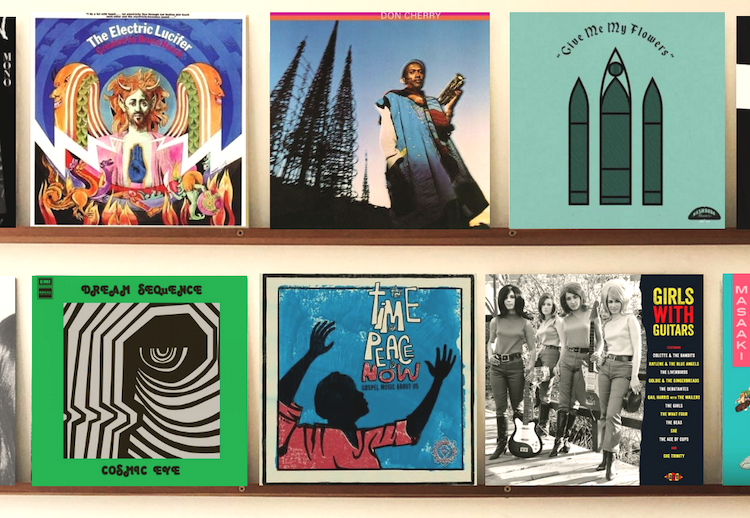 Cosmic Eye - Dream Sequence
Cosmic Eye is an extraordinary piece of recorded music. Led by Indian born guitarist Amancio D'Silva, Cosmic Eye was a highly innovative studio experiment in which 'Jazz Meets World'. Cosmic Eye is modal, but is also under-pinned with traditional Indian instrumentation and structure, resulting in a hypnotic, psychedelic jazz excursion.

Various - The Time For Peace Is Now (Gospel Music About Us)
The Time For Peace Is Now is a shop favourite via Luaka Bop compiles fourteen songs that, while recorded over four decades ago, speak now more than ever. The tracks are a subset of 1970s-era gospel, not directly talking about Jesus or God, but instead tackling how we live with ourselves and each other.

Various - Girls With Guitars
This entry in Ace's HIQLP range comprises a dozen hot nuggets from their popular "Girls With Guitars" CD series, each one hand-picked with vinyl lovers in mind. The collection features some of the finest guitar-toting all-girl bands of the 60s.

Check all our recent restocks here


-----------



PRE-ORDERS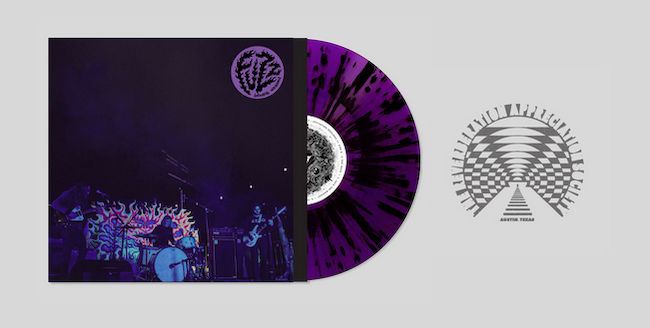 Fuzz - Levitation Sessions (Coloured Vinyl)
Heavy psych power trio Charles Moothart, Ty Segall and Chad Ubovich hit the stage for the first time together in five years bringing a full set spanning their entire discography, and new album, III! Recorded at Zebulon in Los Angeles, CA.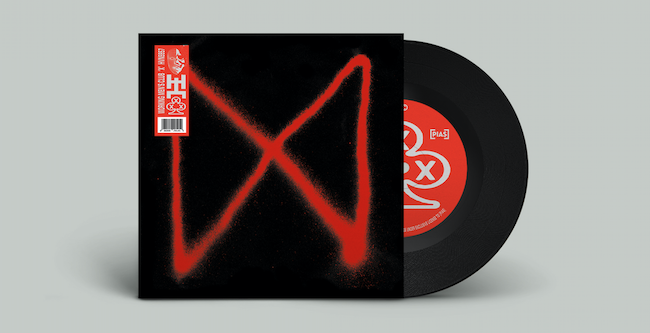 Working Men's Club - X
X is the first new music from Working Men's Club since their acclaimed self-titled debut was released in the autumn of 2020, the album was the band's perfect statement of intent, X is the delivery, the message, the action. The band share remixes from Paranoid London and Minsky Rock. Thanks to Heavenly Recordings!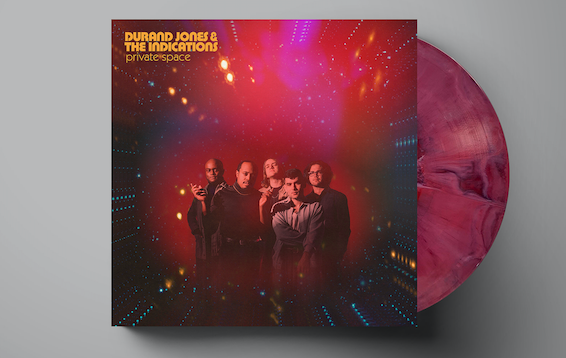 Durand Jones & The Indications - Private Space (Coloured Vinyl / Signed Print)
Indies Only on Red Nebula vinyl with Signed Print, limited to 500 copies.
Dead Oceans announce Private Space, the group's third album, is a previously untapped vibe at the heart of The Indications. Pushing beyond the boundaries of the funk and soul on their previous releases, Private Space unlocks the door to a wider range of sounds and launches boldly into a world of synthy modern soul and disco beats dotted with strings. It's an organic, timeless record that's as fresh as clean kicks and familiar as your favorite well-worn LP.
Also available on super limited cassette.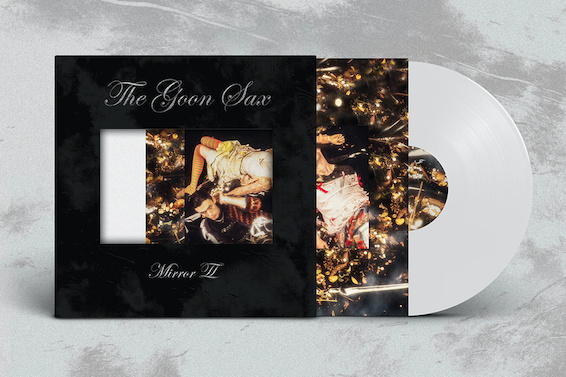 The Goon Sax - Mirror II (Coloured Vinyl)
Indie Exclusive White vinyl.
Mirror II is intense, the sum of everything that has always made The Goon Sax great: robust sprech- gesang, raw lyrical candor, ascending guitar pop structures that would make the most storied jangle bands blush, elevated into their newfound narra- tive verisimilitude and expanded sonic xperiment- tations. Each member's idiosyncratic style comes across on record: Riley's bubblegum noise is more present than ever before, Louis' moody, super- natural avant-pop, and James' psychedelic folk via Matador Records.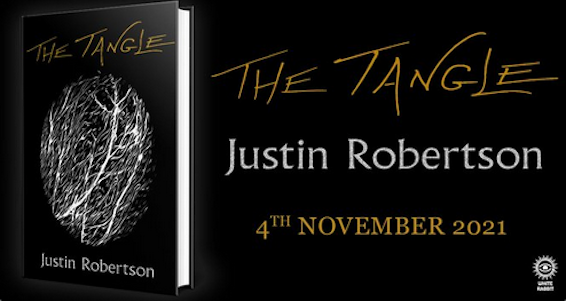 Justin Robertson - The Tangle - SIGNED COPIES
White Rabbit Books announce a supernatural novel of collapse and metamorphosis from the occulted dimensions of the natural world. Justin Robertson's debut novel is a trans-dimensional trip into the mysterious knot of nature; a journey into the 'brilliant darkness' where the timeless divine spirit of the 'Tangle' weaves its spell and all mankind's hubris is rendered insignificant by the radically non-human force of phantom ecology. Salvation, revelation and a terrible reckoning dwell in the ancient roots ... Justin Roberston has over twenty-three years experience as an innovator and restless proponent of fascinating forward-thinking music.
Here's our full list of pre-orders
-----------


You can also scan this code, or click here for our weekly new releases playlist on Spotify.
Updated every Friday!